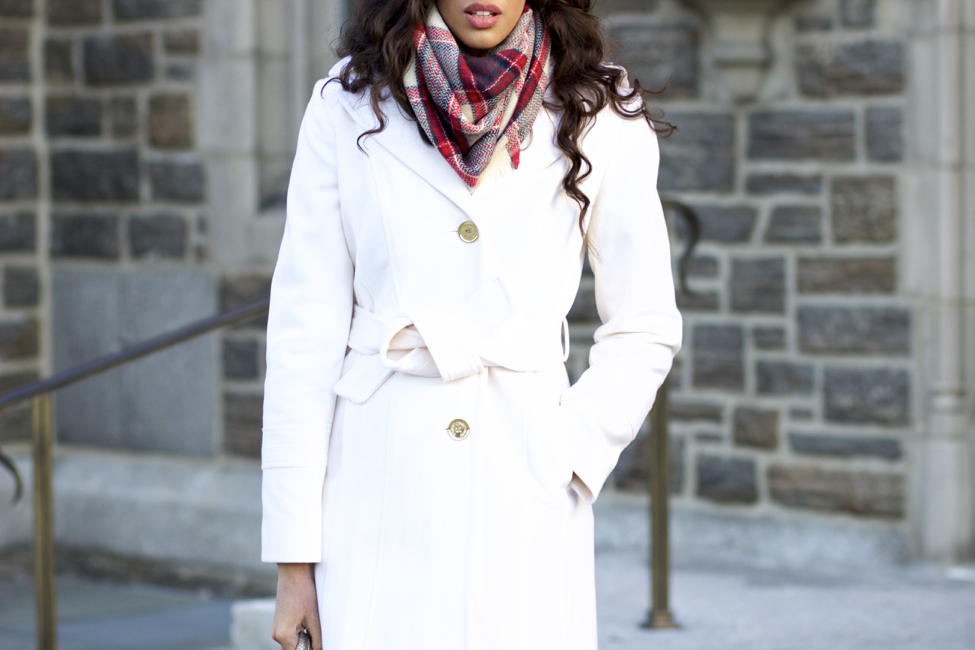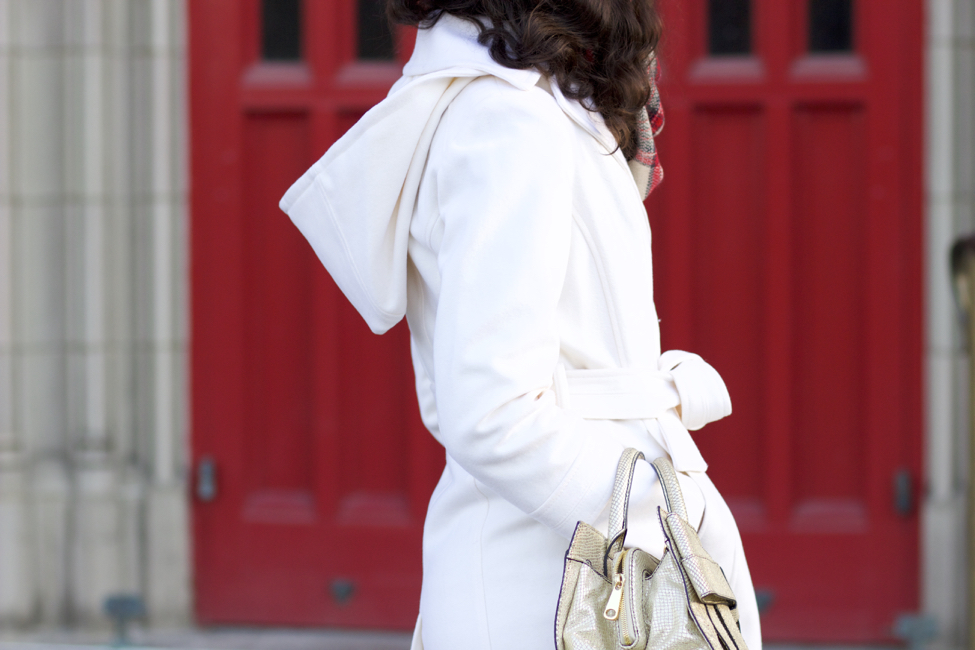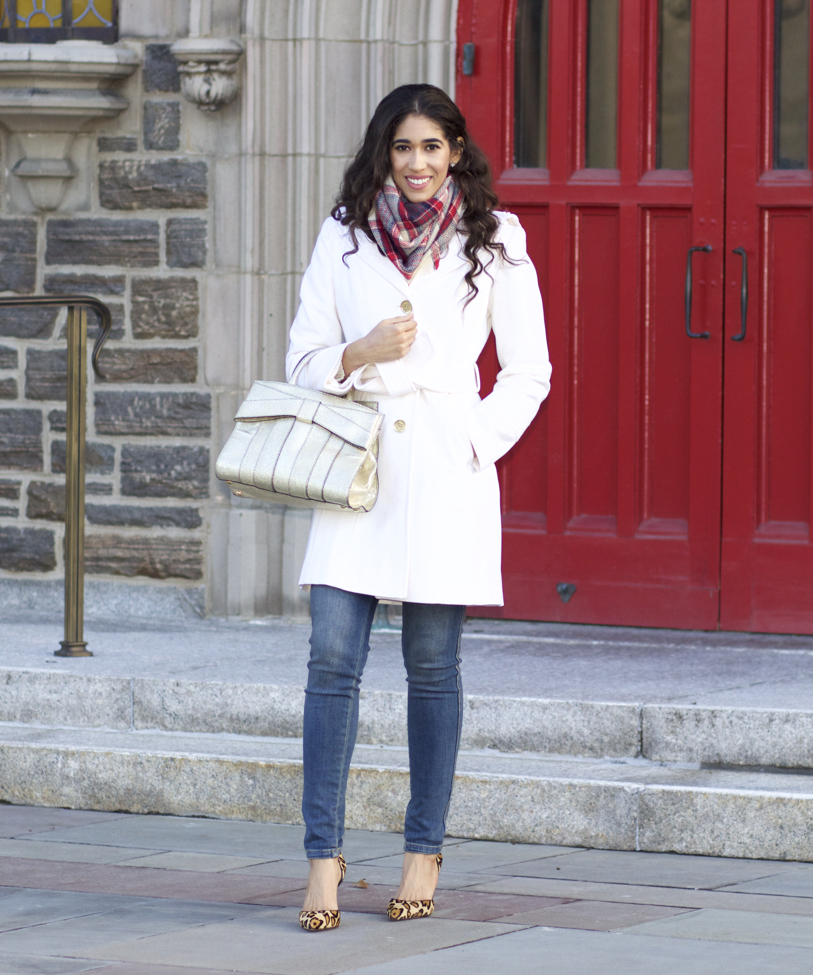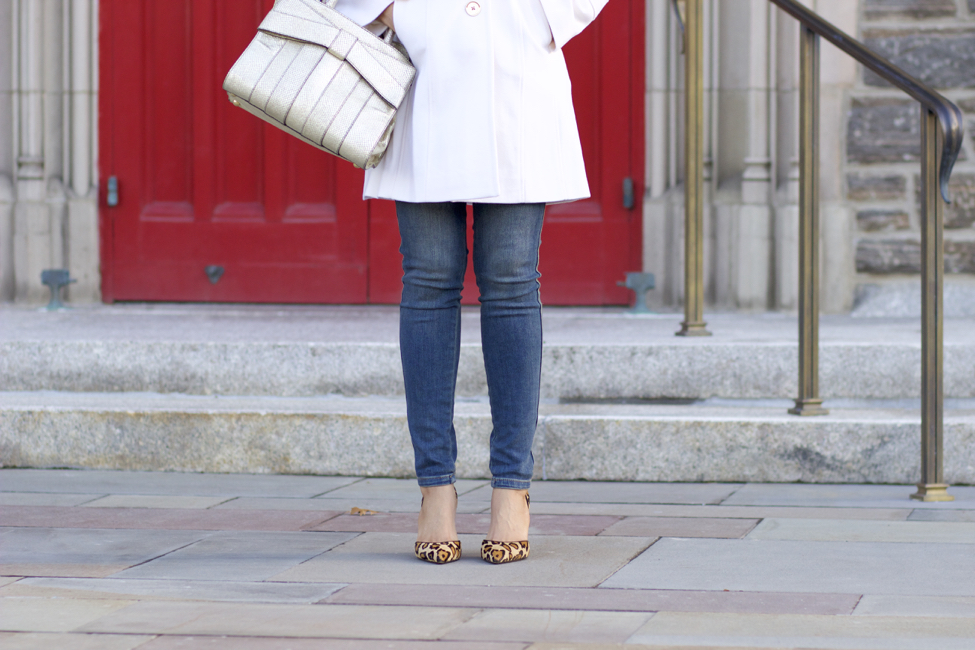 :OUTFIT DETAILS:
---
Coat: Michael Kors (ON SALE HERE) // Scarf: BP (love this reversable one HERE) // Purse: Zac Posen (similar HERE) // Shoes: Sam Edelman (HERE)

---
Happy Friday, friends!
How has everyone's week going? Mine has been a little rough, I haven't been feeling too well and I've been trying to get some rest, but it's kind of hard to do when Christmas is roughly a week away! Can you believe it!? Have you finished your gift shopping? If you still have some people on your list you don't know what to get, I highly suggest perusing your local Marshalls or HomeGoods; I always seem to find great miscellaneous gifts that are great for co-workers or stocking stuffers!
Yesterday was 22° degrees, but felt like 11°! So it seems as though winter is here, which makes a warm coat an absolute necessity. Last week, I shared some tips on creating different looks with one coat, assuming you already own one your happy with and that's sit functional. If, however, you're in the market for a new coat, there are a number of things to consider when shopping for one to ensure it's warm, practical, and flattering; today we'll be briefly discussing the latter.
I actually have a couple of guides for selecting the most flattering coats for your body shape (here & here) in which I made suggestions for each shape, explaining why the work. Even though there are styles that flatter each particular shape, there is a style that's universally flattering and that's the style I'm wearing today. The reason why it would look great on all body shapes is because the lapels on the coat are a great size (not too small, not too large) it's single breasted (unlike military styles) the pockets are vertical, not horizontal, which can make hips appear larger for pear or hourglass shapes otherwise. These are all details to look for if you're unable to find a coat I suggested in my other guides for a coat that will hug all the right places :)
I hope you found this post helpful in learning what to look for in coat that will look good on you, while keeping you warm! If you live in place that experiences cold temperatures, you know it's a must and it's something you wear a lot, making it that much more important that it looks good on!
Thanks so much for stopping by, my dear friends, and I hope you have a wonderful weekend ahead!
XO,