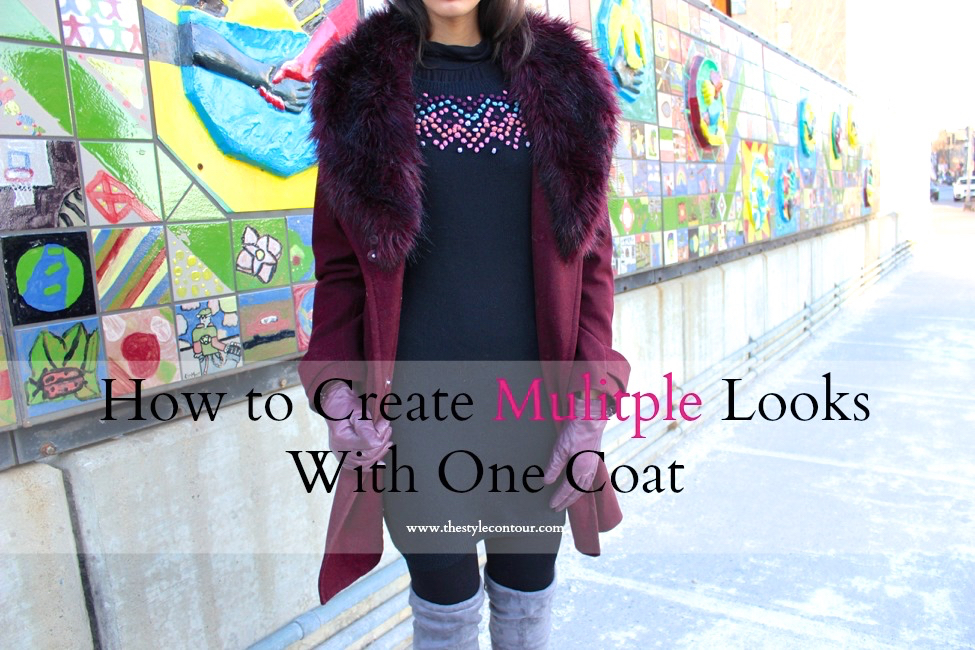 Happy Thursday, my sweet friends!
As the weather begins to drop and wearing a coat becomes no longer a choice, rather a necessity, we may find ourselves feeling a little discontent or board with time when wearing the same coat over and over. Why? There's nothing we can do to make a coat appear different and viewed as an outfit each time we wear it. WRONG!
Today, I'm sharing multiple ways you can have fun styling your coat as we enter winter. I find it rather important that we have options for outwear either having multiple coats in different styles and colors and/or accessorizing the one we have in ways that make it appear new, fresh, and different with each wear. You see, come winter, our outerwear is essentially our outfit because no one outside the office or school gets to see our fab, well thought out outfits underneath, yet we still want to look stylish while keeping warm of course!
To demonstrate some of my suggestions, I'm sharing 3 very different ways I've styled one coat, let's get started, shall we!?
1. ADD A FAUX FUR STOLE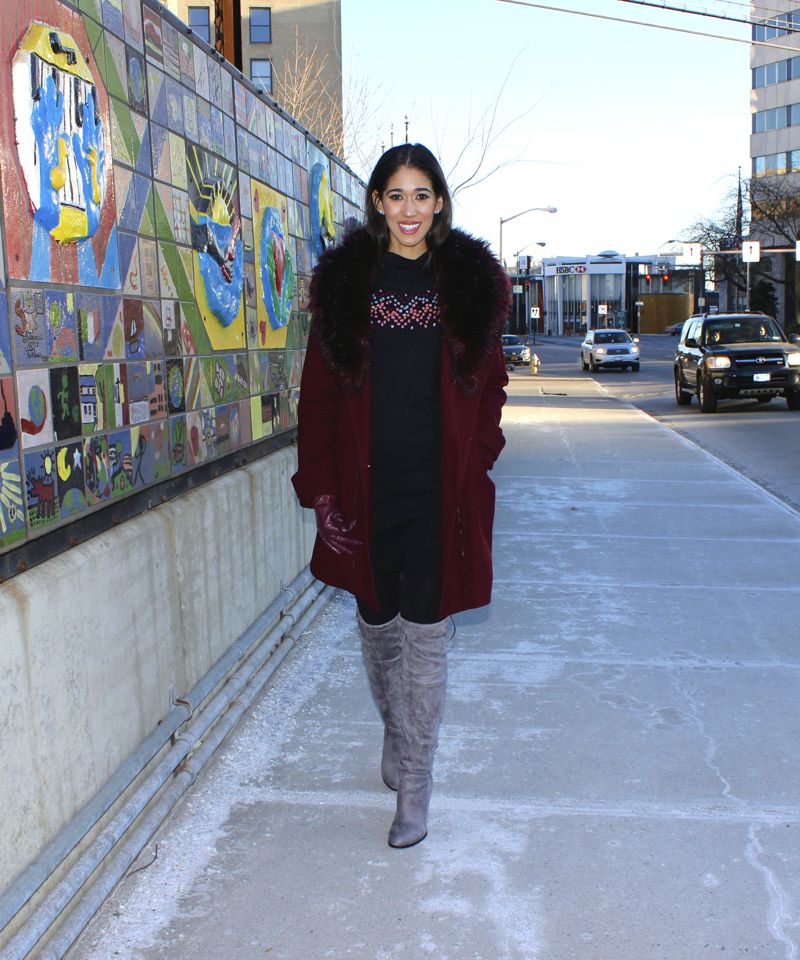 This coat actually came with a detachable faux fur collar, which is what you see; for this first look, I left it on. If you're working with a coat that doesn't have a fur collar, you can create the same exact effect by adding a fur stole around the collar of the coat. You can either opt for the same color of your coat, just to add texture or you can select one in a different color to create a color block effect for a bolder take.
2. ADD A STATEMENT SCARF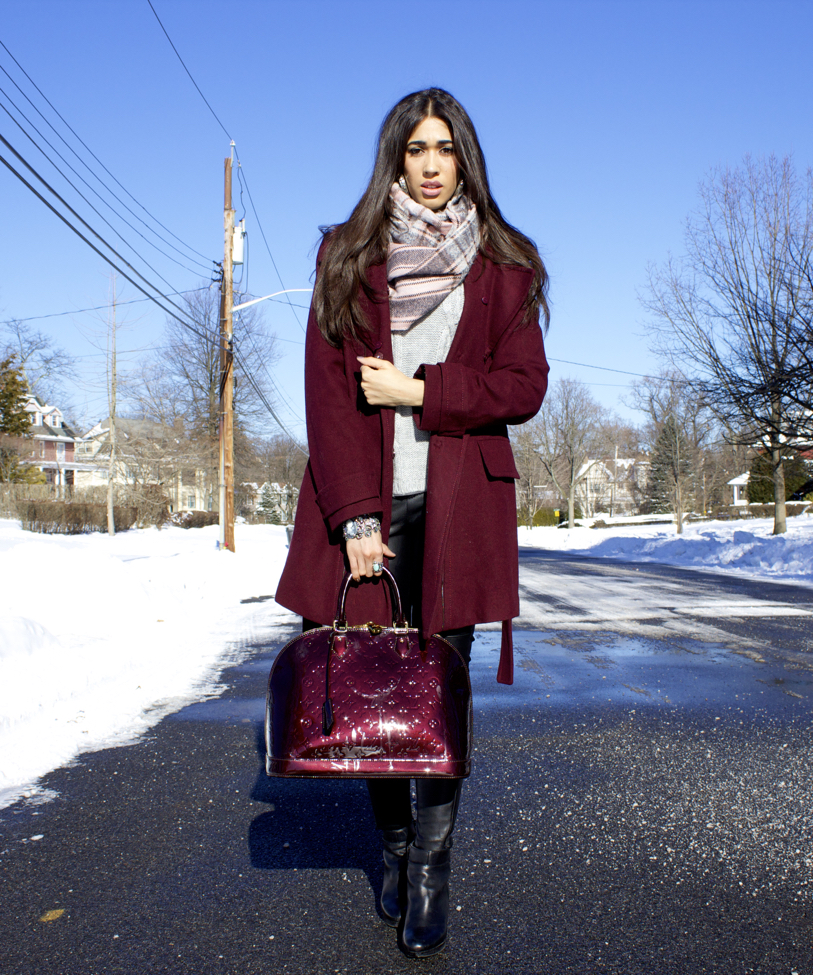 My philosophy when it comes to scares, the more the better! There are so many beautiful styles to choose from and at such great price points, too! Yes, it's essential to have a classic neutral shade, perhaps in a nice luxe cashmere fabric. To really jazz up your coat, on the other hand, how about one in a bold contrasting color or print! If you're working with a printed scarf, you can pull out one of the colors by adding a hat and gloves in the color you choose to emphasize to create a nice, cohesive, polished look!
3. LAYER A WATERFALL VEST OR JACKET UNDERNEATH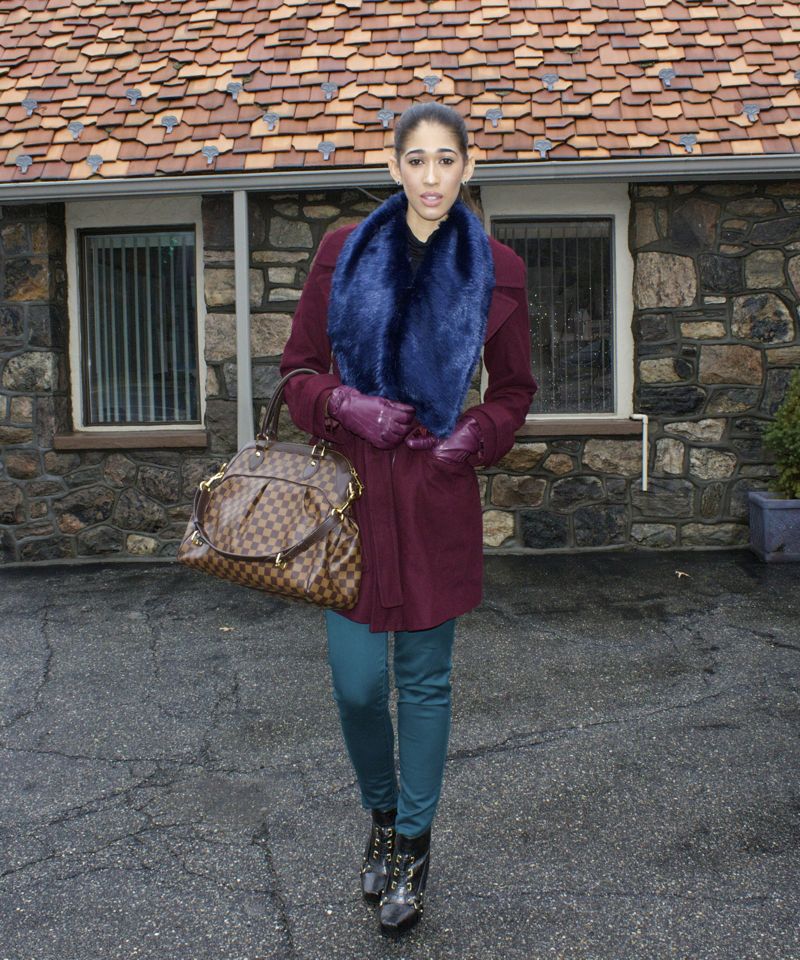 Waterfall dusters, cardigans, and jackets have been all the rage these past few seasons, so why not carry them over into winter and layer them under your coat? You can pull out the lapels to create the effect of a contrasted collar, as I did above. Yup, that's a vest underneath!
:SHOP PIECES DISCUSSED IN THE POST:
---
---
I hope you found this post helpful in creating a new look with your coat! In addition to the looks I've shared above, you can also add brooches and pins, which have been popular on denim pieces and can look just as cool on a coat! Switching up your hats and gloves are also great options to play around with different styles, too!
Thanks so much for stopping by, my dear friends, and I hope your day is as beautiful as YOU!
XO,