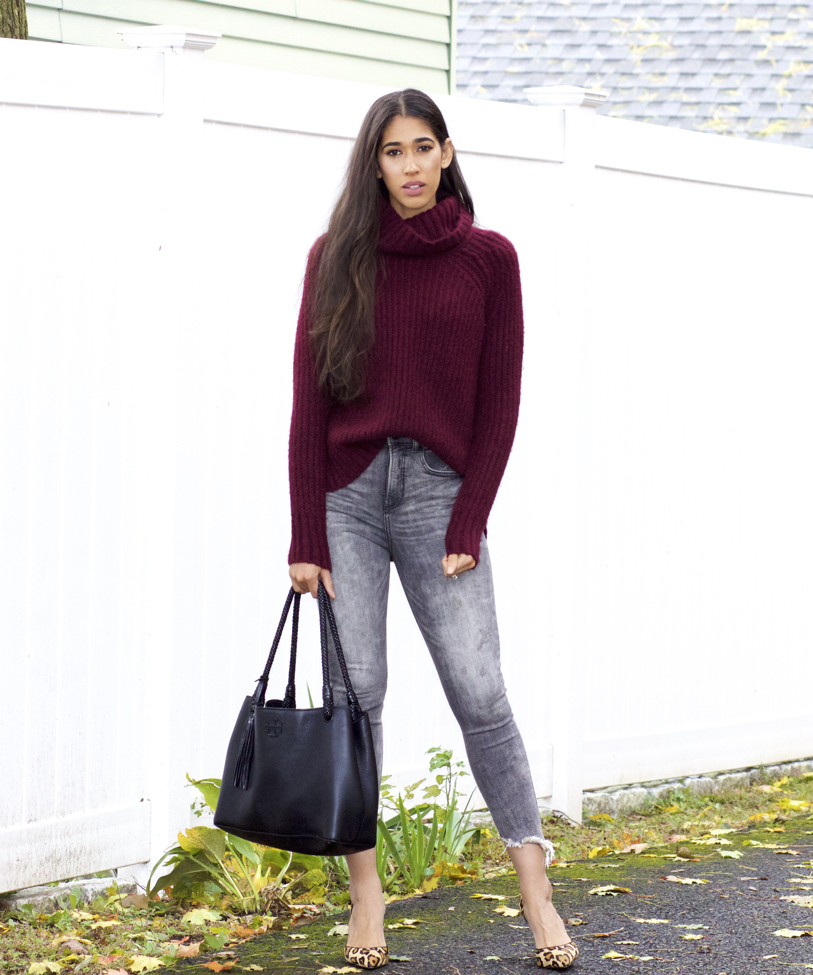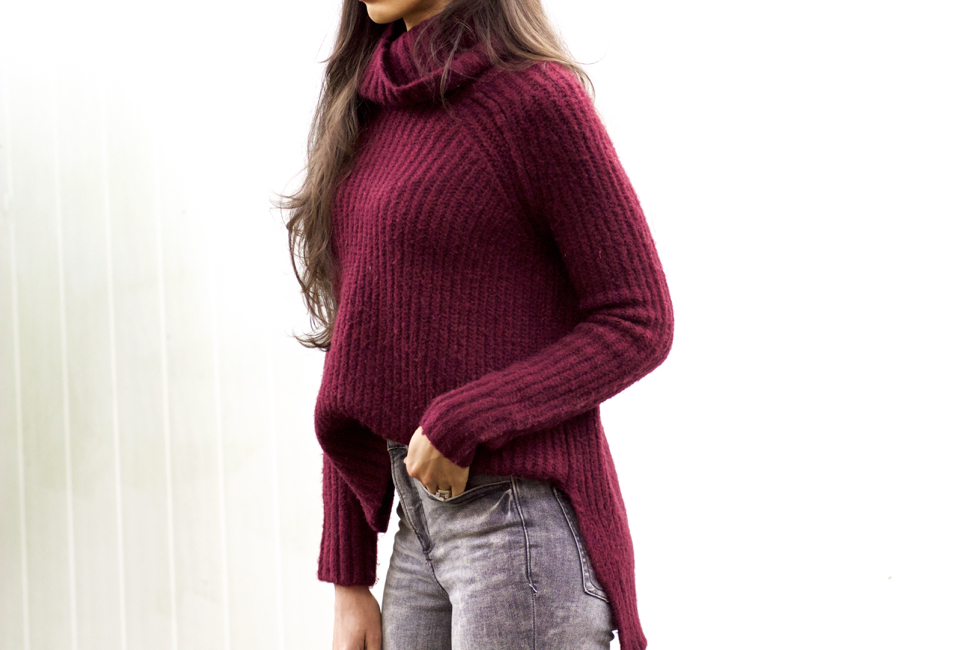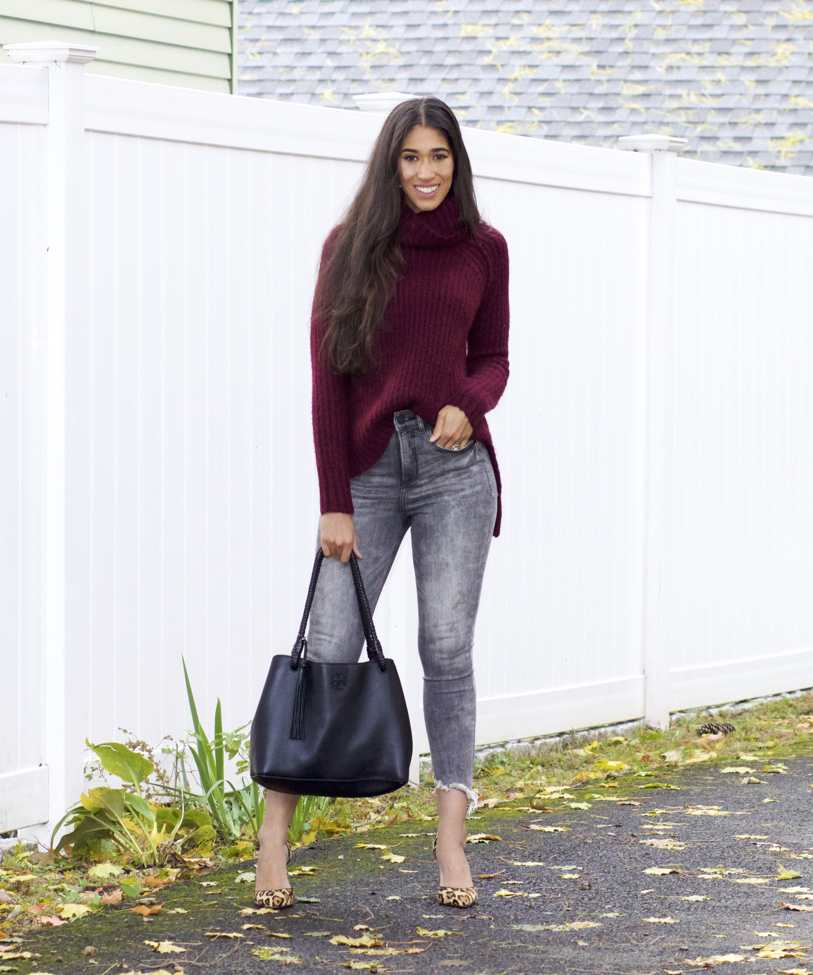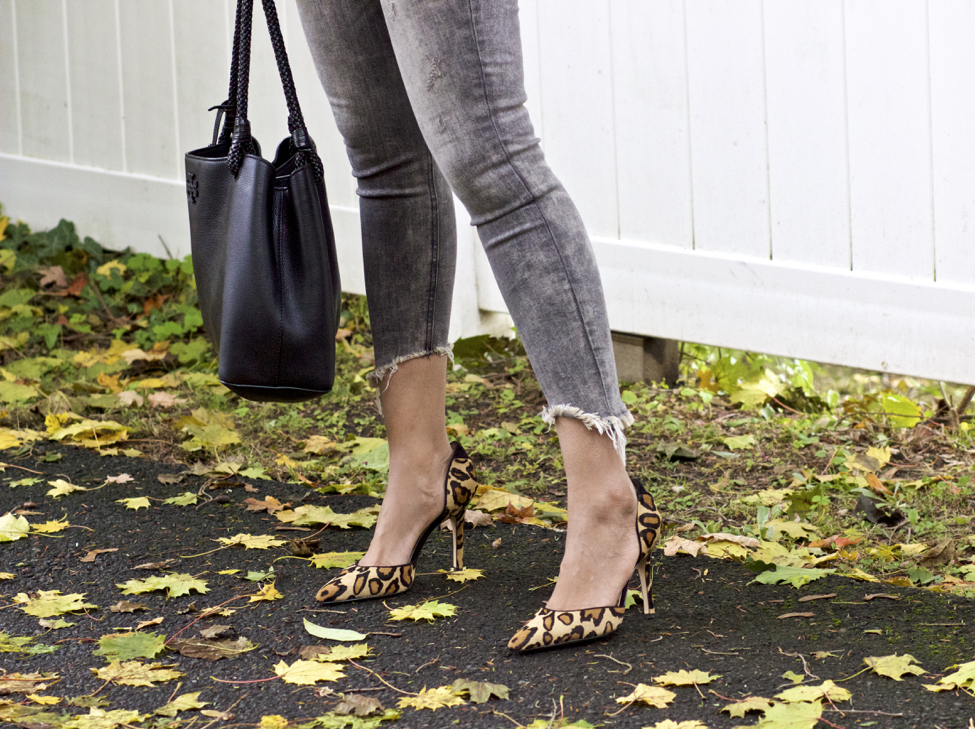 SWEATER: Similar | JEANS (most sizes sold out online, check in stores!) | SHOES: Similar | BAG: Similar
---
---
Happy Friday friends!
I hope your November is off to a great start so far! About a month ago, I mentioned how I purchased these grey jeans for my collaboration with Simon Malls. I had been looking for a pair like this for a while. I've actually worn them quite a few times since that initial post and I know that I'll be wearing them a lot throughout the remainder of fall and into winter. I love that they're not a flat grey, they have some black undertones and some white fades, giving them a bit of an acid wash effect, but not full on 80s style.
Grey denim is a great alternative to black, but it's one that we don't see too often. It could be that it can be a bit tricky to style because it doesn't seem to be as versatile in terms of color pairings, but if it has that black undertone, I feel it's much more versatile. I've had a grey pair for a few years now, but I wasn't wearing them as much because it had a predominately white fade and just looked a little too bright for some of the moody outfits I wanted to create during the winter months. These little details are what makes us gravitates towards specific denim washes more. I have a post that breaks it all down in terms of what colors work best with certain rinses, even your skin tone. Surprisingly there are fades that are more flattering, so check out the post here if you're interested!
Do you wear grey denim? Do you find it easy to style or do you tend to style them with specific colors?
Thanks for stopping by, my beautiful friends, and I hope you have a great weekend ahead!