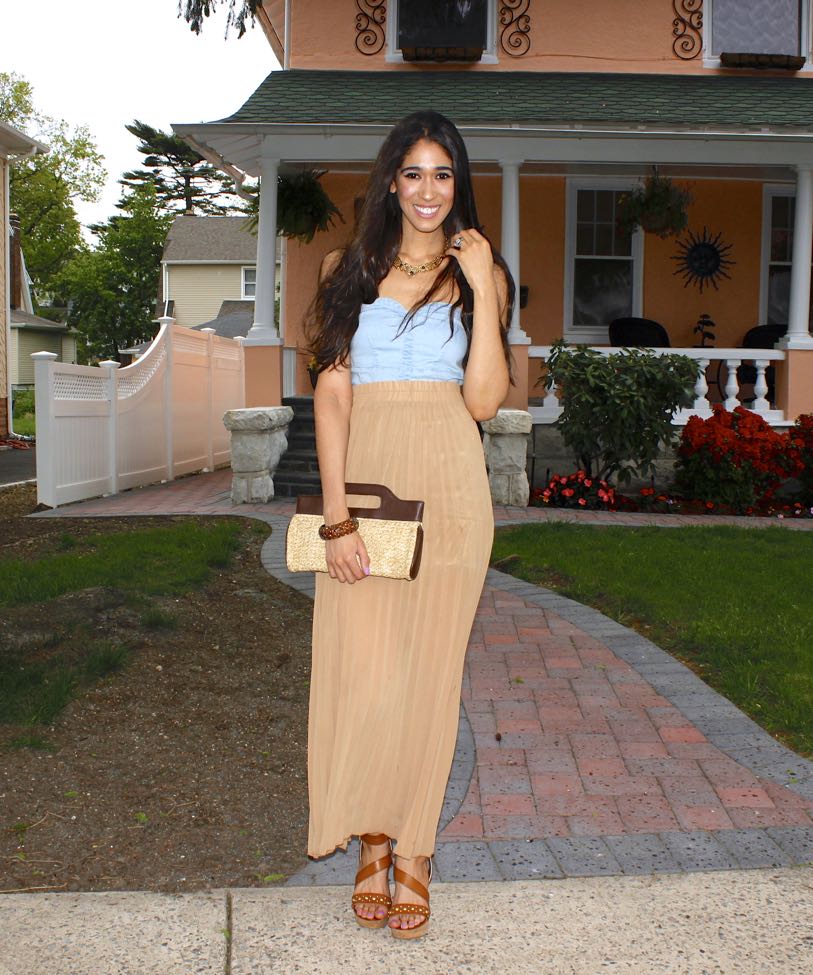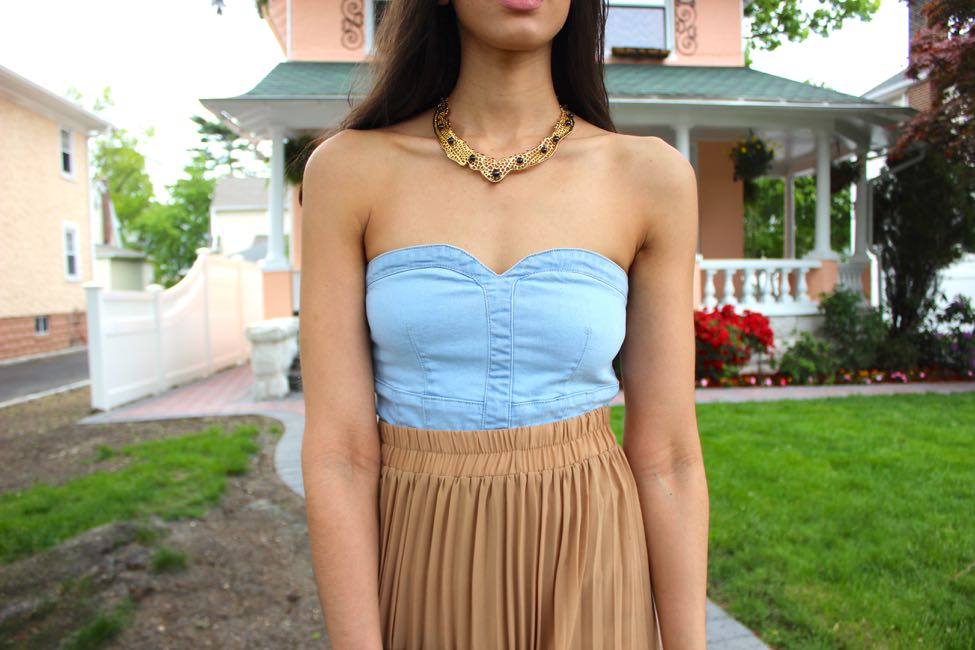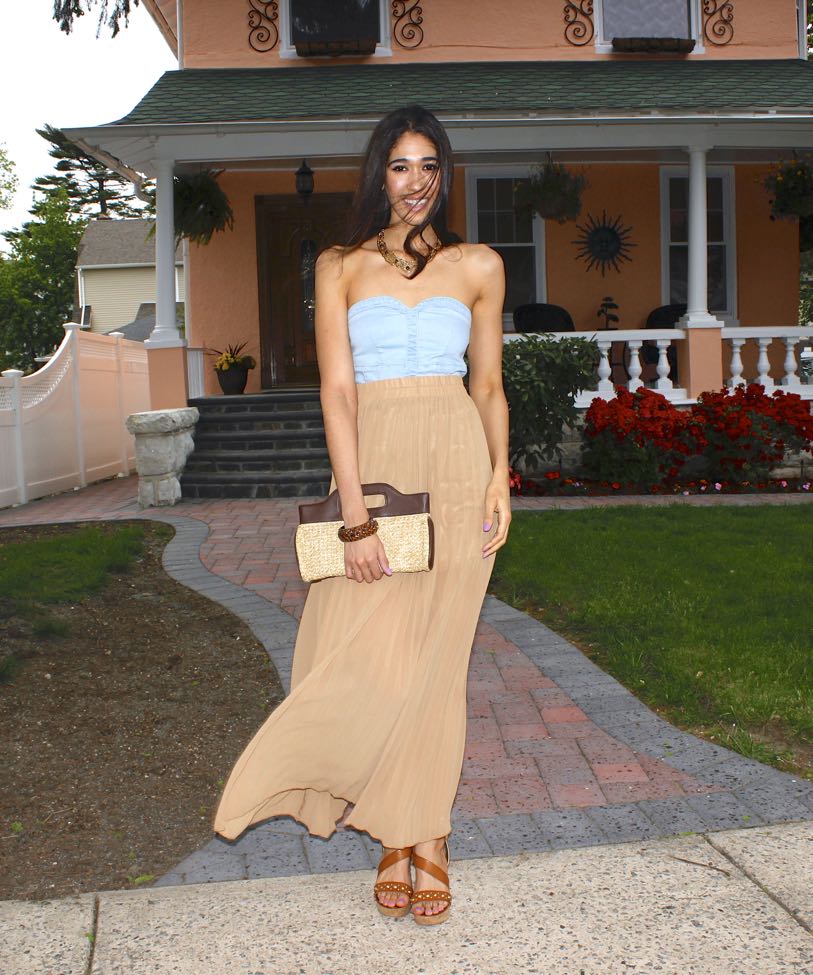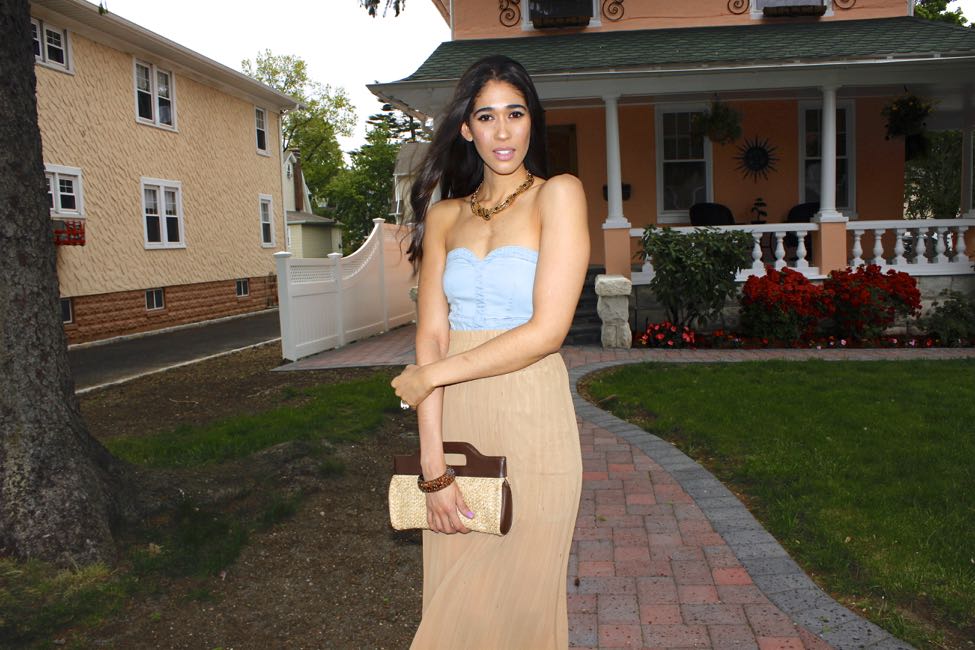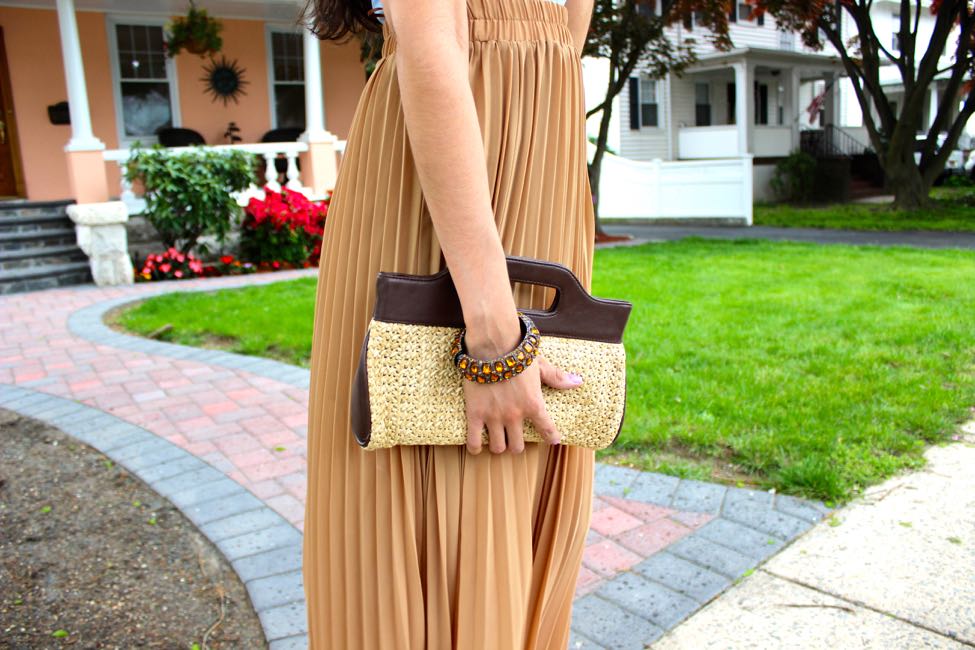 GET THE LOOK!
Denim Dress: c/o Bluefaith (HERE) // Skirt: Similar style HERE // Necklace: c/o Anitanja (similar HERE) // Bracelet: Little Switzerland (similar HERE) // Clutch: Marshalls (similar HERE) // Shoes: GUESS (similar ON SALE HERE)

Happy Hump Day, friends!
I hope you're all having a great week so far! Have you ever really loved a dress, but it was either too short to wear or perhaps you've been trying to think of new and different ways to wear it? Sometimes, it can be tricky to get enough use out of a dress if it's in a notable color, print or fabric, making it obvious if you wear it often. I believe I have just the trick that will help you get a bit more use out of it! Just as in in fall and winter when we layer a button down shirt under our sleeveless dresses, in the spring and summer months, we can wear them under a loose maxi or midi skirt. This will allow for the dress to double as a top, which would be a great way to showcase any unique details or patterns that are mostly found on the top portion of the dress. It would also be a great space saving strategy when traveling, allowing for you to have more room in your luggage!
The denim one I'm wearing is way too short for me to wear alone, but I love the neckline and the fact that it's denim, so I decided to wear it under a pleated maxi skirt and I love the way the two look together, creating such a lovely contrast with strong springtime, boho vibes. I'd like to note that this is an extremely flattering outfit for all my fellow pear shapes, since the dress has a sweetheart neckline, which helps to visually widen the chest area, while creating visual dimension to the bust. The fine pleats on the skirt also flatter the hips and when placed under the bust, create the illusion of longer legs, also mentioned in my 'More Pleats Please!' post. Placing the skirt high above the natural waistline not only lengthens the body, but also conceals a fuller midsection, making it a great styling strategy for BBQ season (I always eat too much), am I right?!? Haha! If you really want to take it a step further in lengthening the legs, you can add a pair of shoes that are within the same color scheme as your skirt, as I did here with the wedged sandals.
I hope this post gave you some ideas for getting some extended use out of your beloved dresses this season! Thanks so much for stopping by and I hope you have an amazing day, my dear friends
XO,