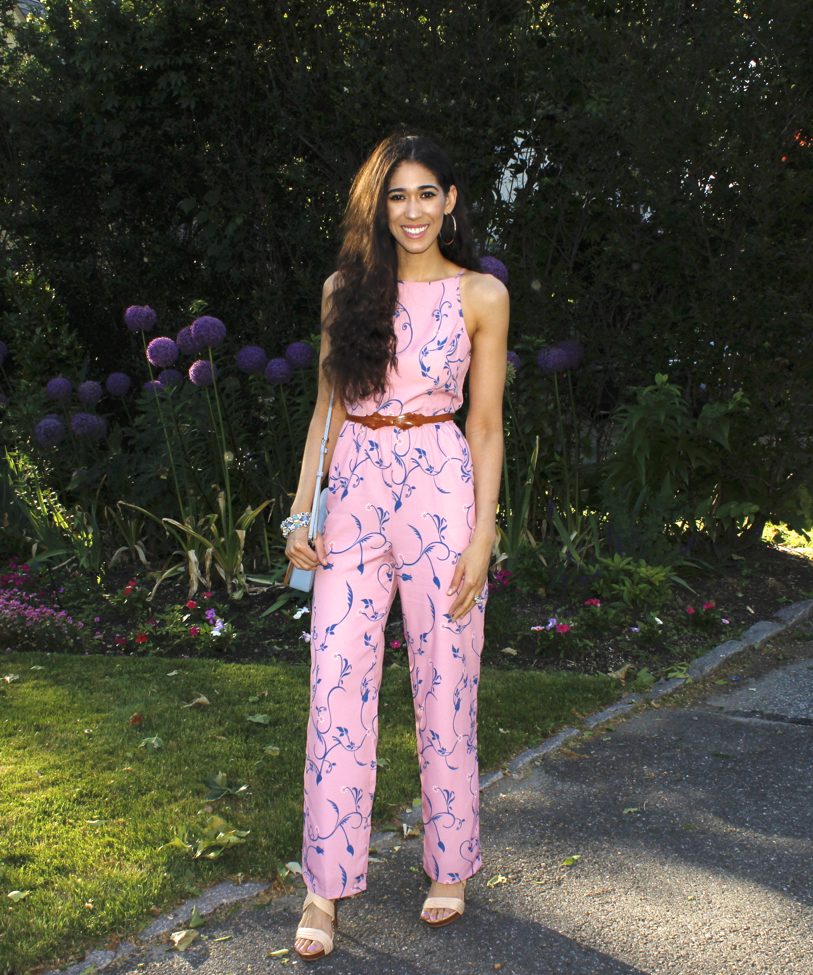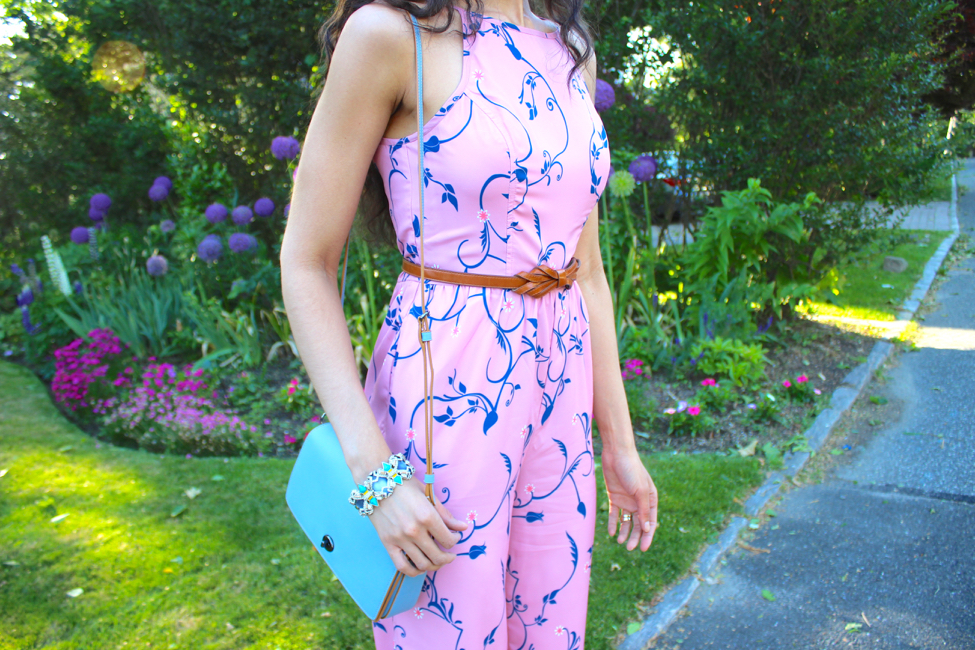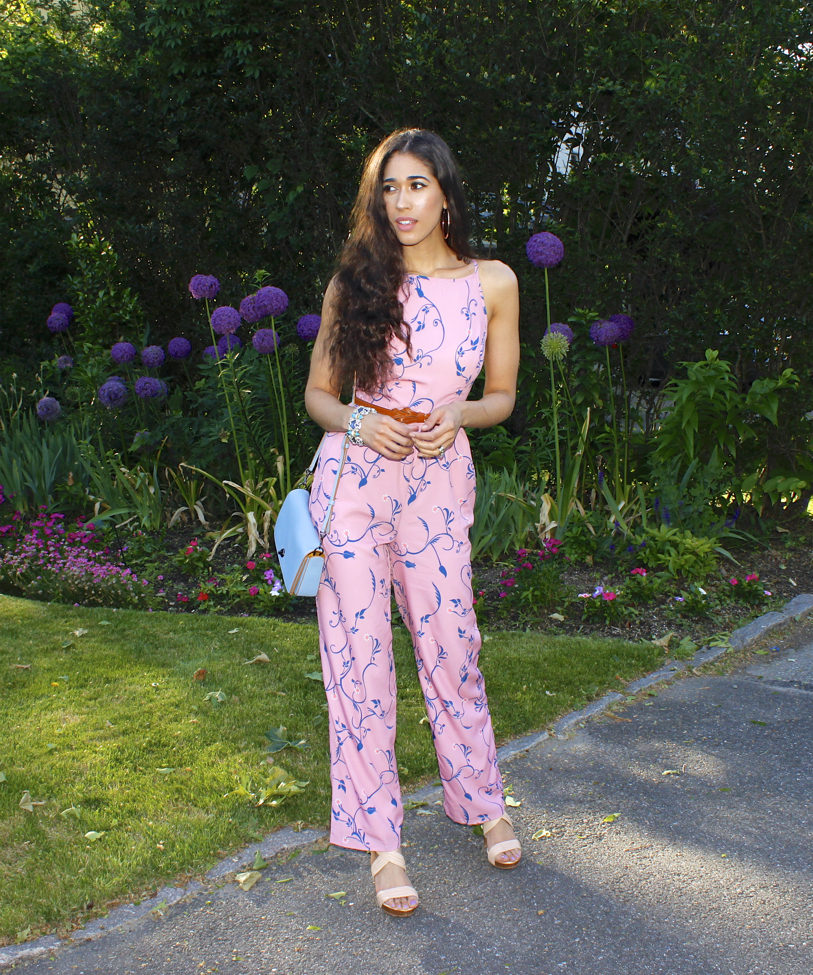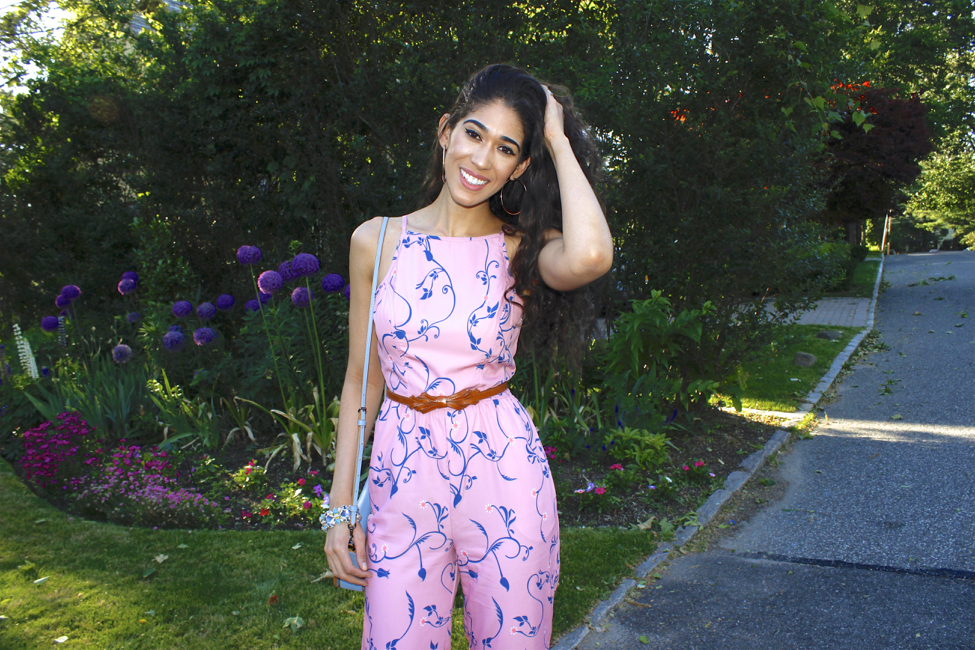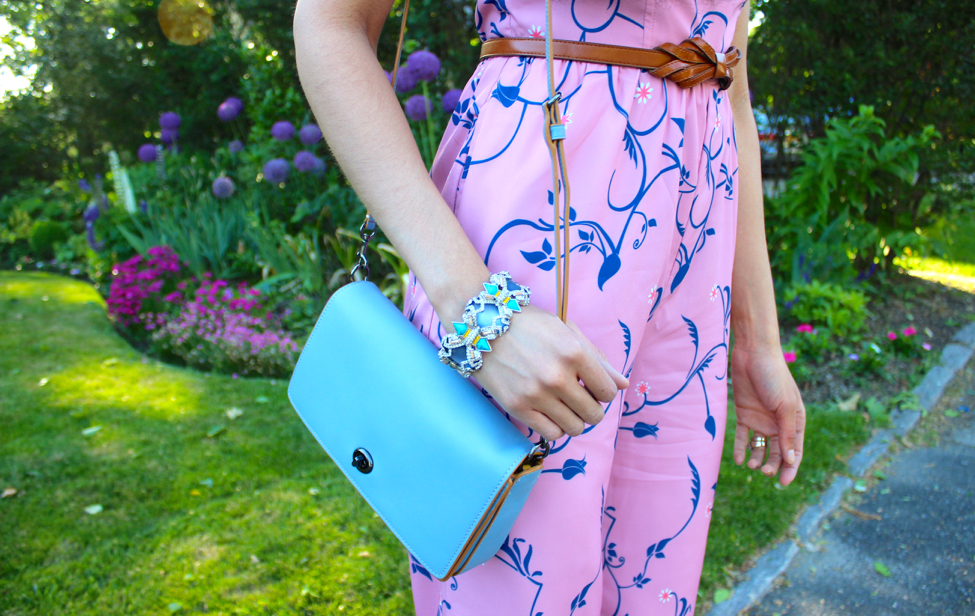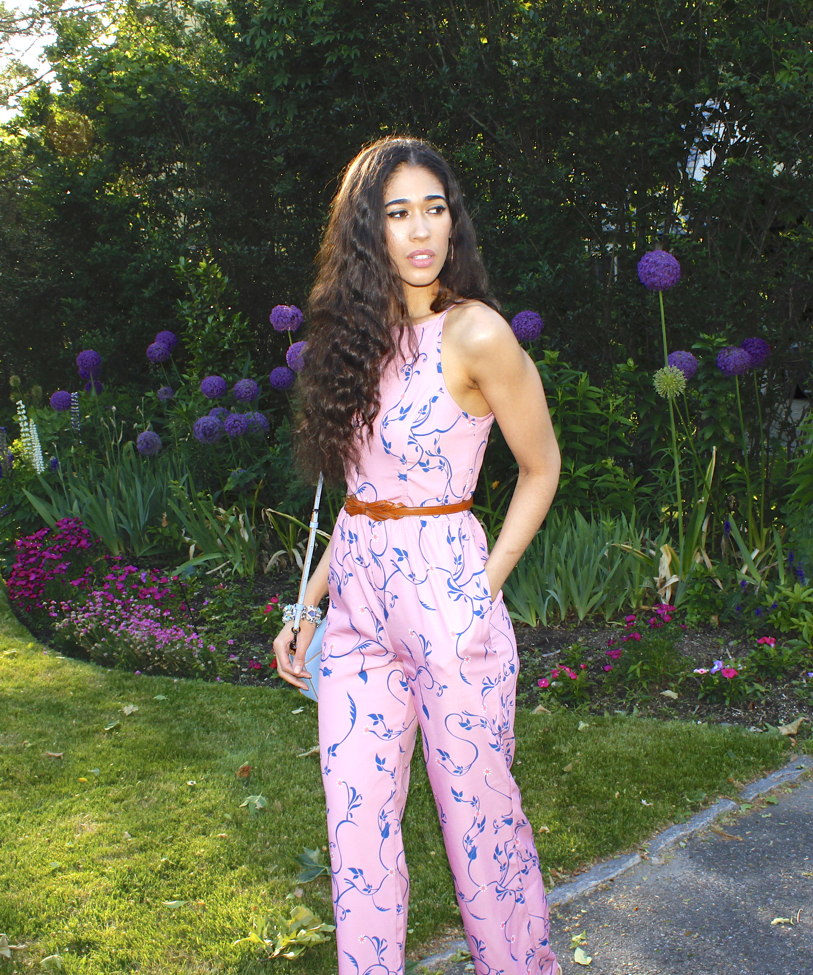 GET THE LOOK!
Jumpsuit: c/o eShakti // Waist Belt: New York & Company (similar HERE) // Purse: c/o Coach (similar HERE) // Bracelet: Alexis Bittar (similar 50% OFF HERE) // Sandals: Fergie (similar HERE)

Happy Monday, beautiful friends!
I hope you all had a wonderful weekend! I had a nice mixture of fun and relaxation. Friday evening, I went to a bbq hosted by one of Eddie's newest friends, who he met playing basketball, which was nice! My husband is seriously the most social and easy to get along with person you'll ever meet. All you have to do is mention a car, any car (he's in the auto industry) and you've got a friend for life, haha! Or, of course, mention anything that has to do with a ball! On Saturday, I had lunch with my cousin, who I haven't spent time with in forever, so it was nice catching up with her with a little girls' time!
Moving right along to today's outfit, I'm seriously obsessed with this jumpsuit, you guys! It's not only cute, but fits like a glove and it's because it was tailor made to fit my body! I was recently contacted by eShakti to review their services and I was more than thrilled because I honestly felt it was the perfect match for a collaboration for obvious reasons, if you've been a follower of this blog for at least a week!
The Style Contour is a blog dedicated to inspiring and encouraging women to identify their body shapes, while providing style tips and methods to help flatter and work with their bodies, in hopes of encouraging a much more body positive image. I believe when we understand our bodies, by learning and accepting what works and what doesn't, it builds our confidence because we'll feel great in what we're wearing and how we look, which essentially affects how we feel. The thought of a clothing company providing various style options to suit your individual body (shape, height, and size) needs is quite amazing to me and so, I felt it was the perfect fit (pun intended) and worth sharing!
You may be wondering how it all works, so let me briefly explain. You first browse the site, as you would any other, and select your piece(s). You'll then have the option to order that item in a standard (xsmall-6X) or custom size (includes a $9.95 custom fee). If you select the option to customize your piece, you'll be prompted to provide your body measurements, which I have a YouTube video on how to do, by the way, which will also help you determine your body shape if you're not sure (watch it here)! The only difference to what I mention in the video and the eShakti guide, is that they suggest you wear your bra when taking your bust measurements, since you'll be wearing one (if you typically wear one) with that item. They also request additional measurements to your bust, waist, and hips, depending on the item you select. In addition to customizing your fit, you can also customize your neckline, sleeve and pant/skirt/dress length as well, which comes with an additional fee ($9.95).
I would highly suggest eShakti to anyone who's interested in custom clothing. I think they have a lovely selection and a wide range of sizes, which is extremely unique in itself because they're extending their availability to those who wouldn't typically find the perfect fit, due to the lack of available sizes with many mainstream shops. As a first time customer, you also receive $30 off your order with registration, which is awesome!
What are your thoughts on custom clothing, do you like the idea? Do you often or sometimes find it challenging to find clothing that fits your body shape? Thanks so much for stopping by, my dear friends, and I hope you're having the best start to your week so far!
XO,