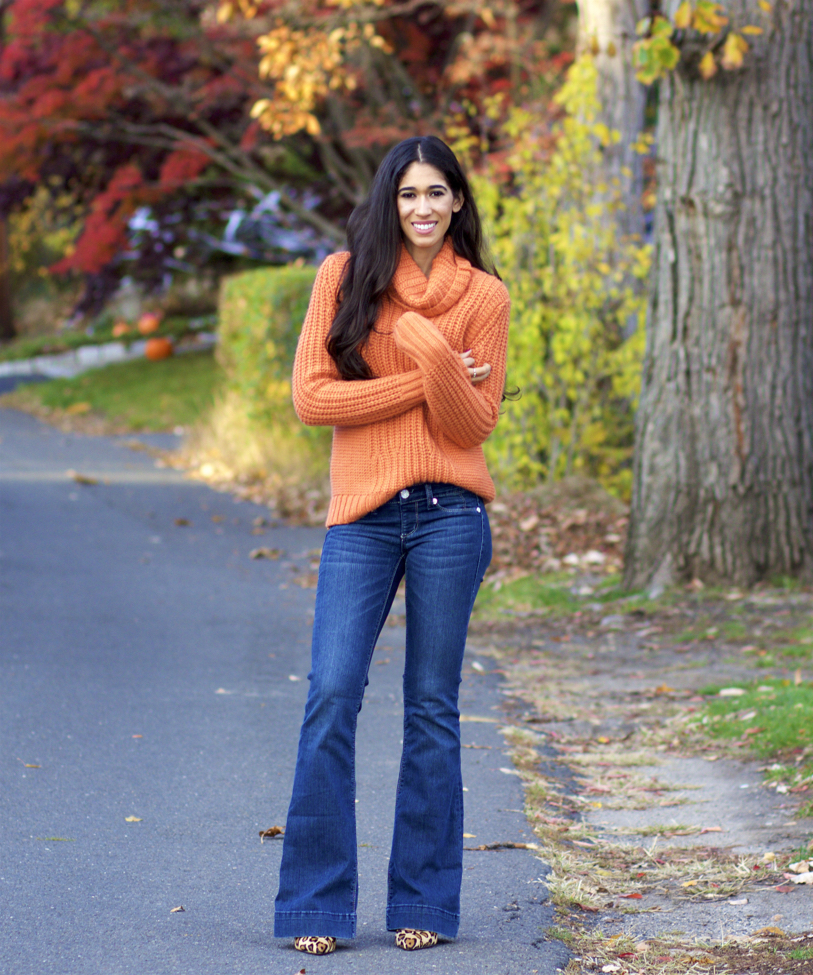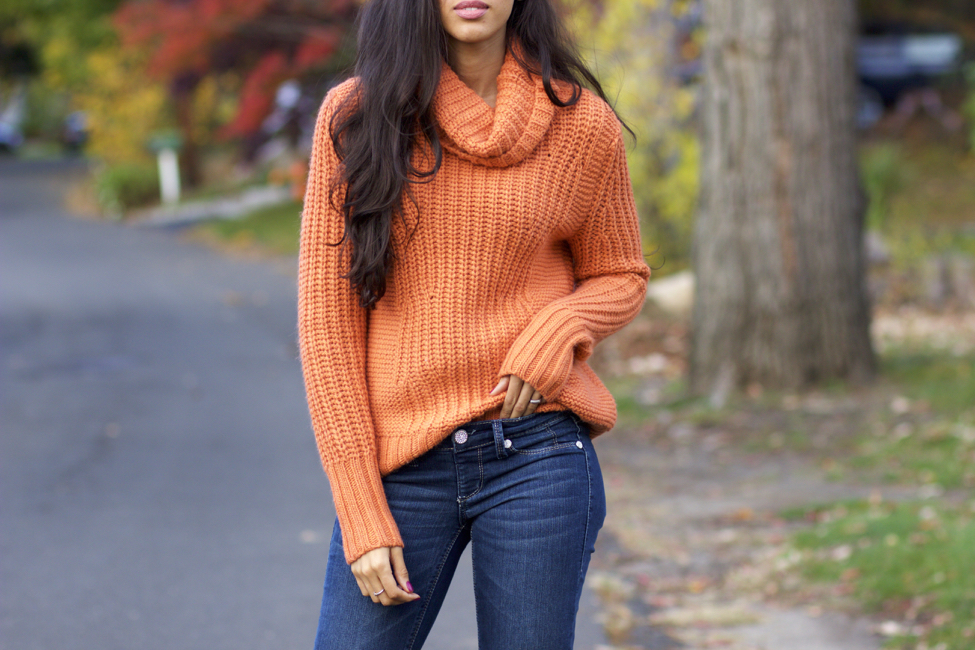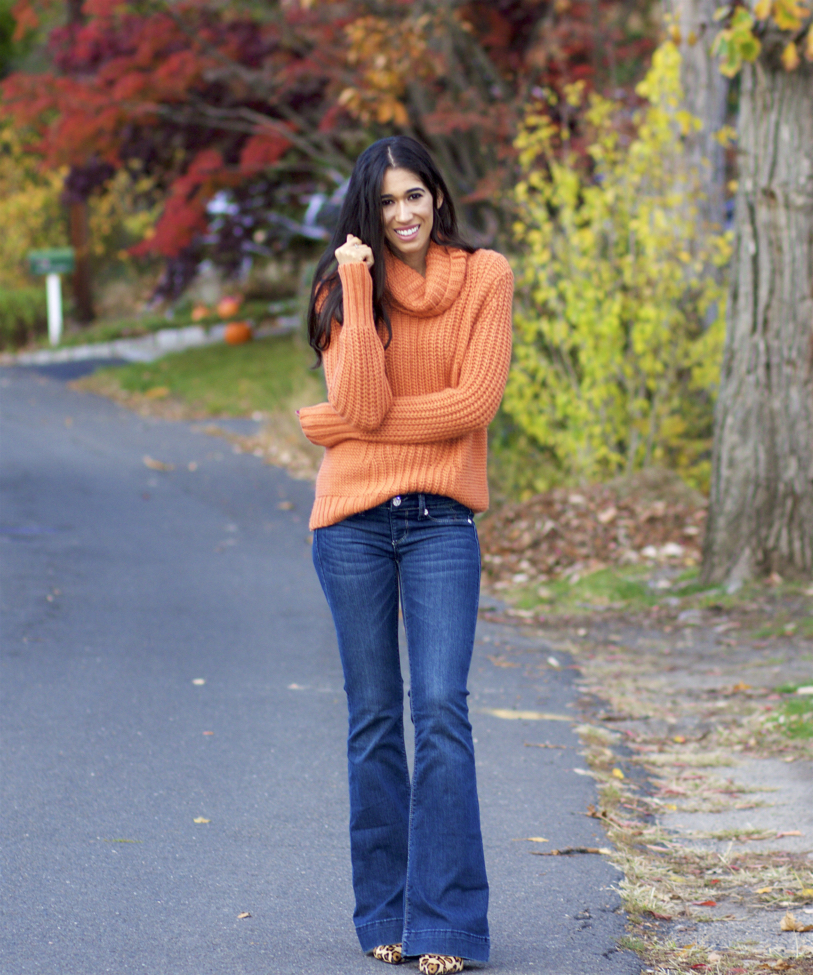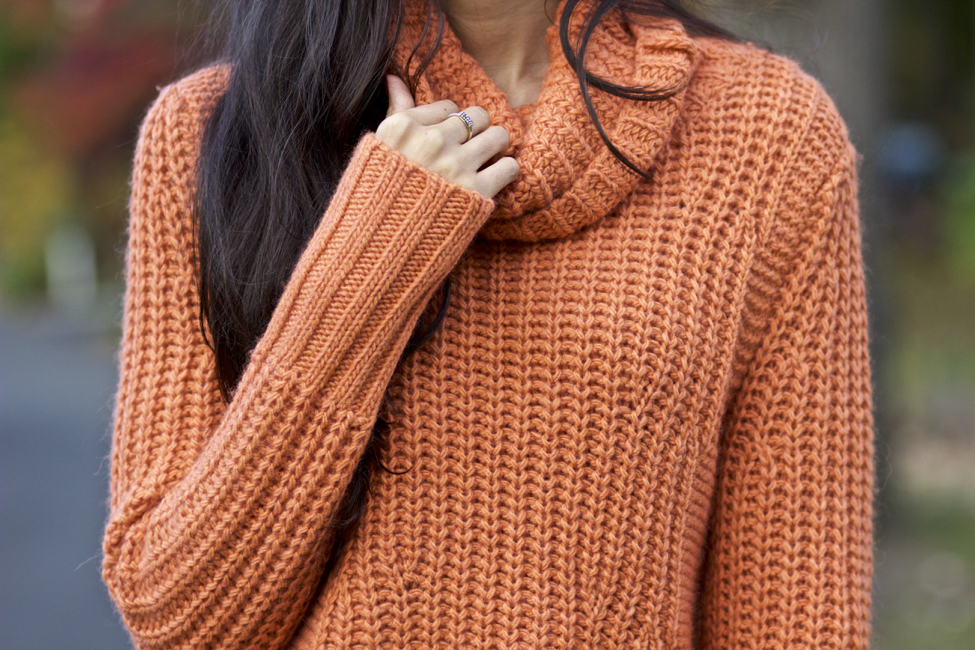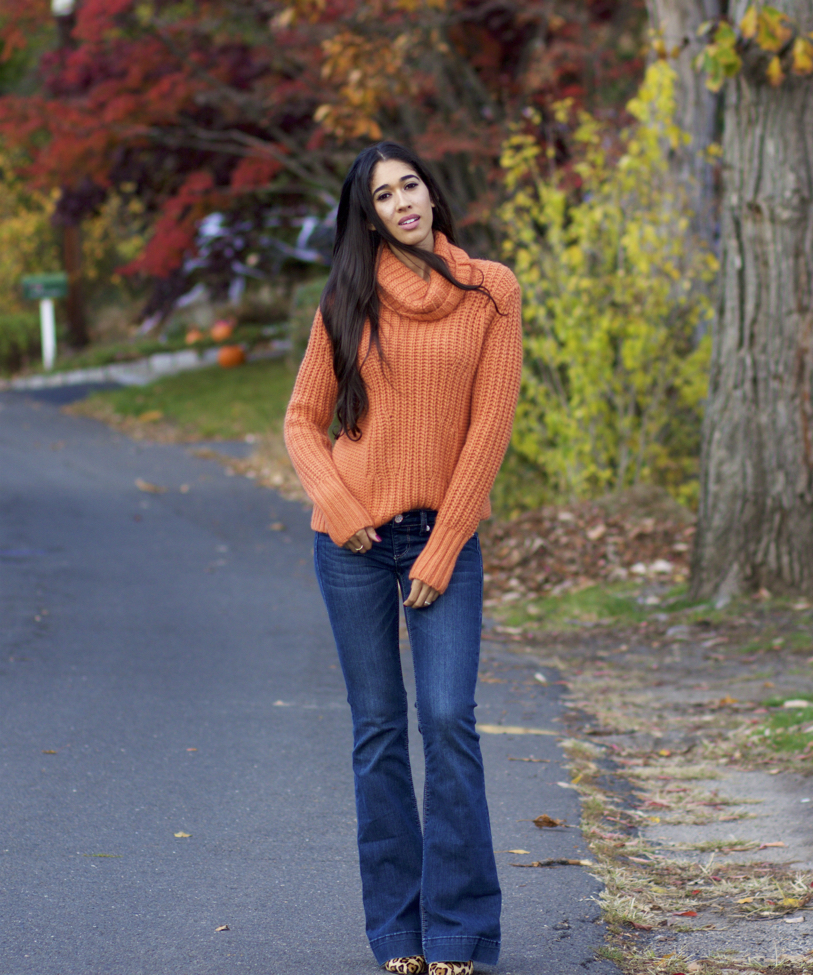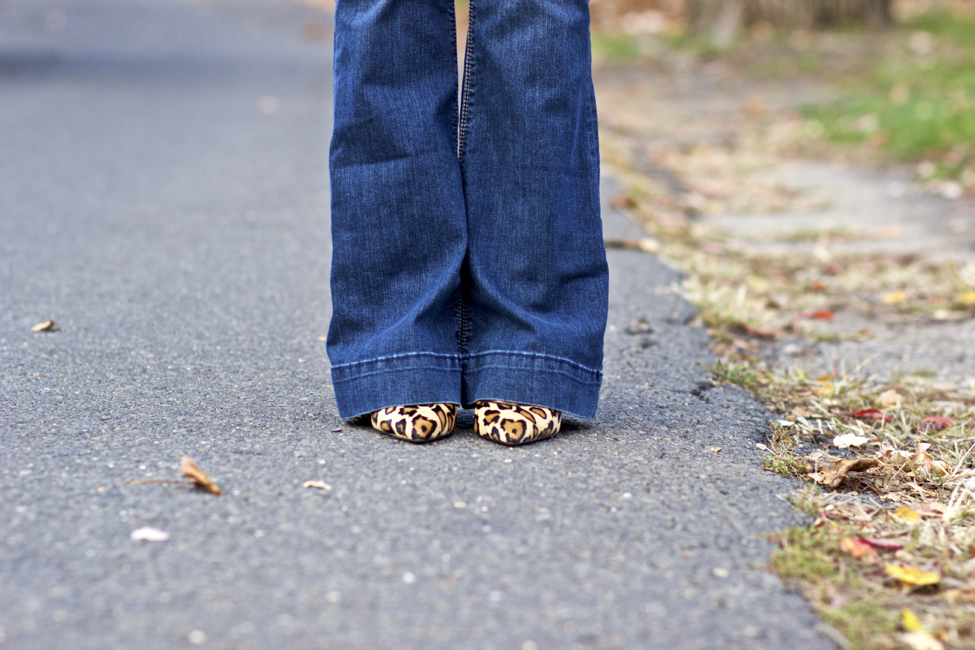 :Outfit Details:
---
Sweater: Banana Republic (similar style HERE) // Jeans: 7 for all Mankind (similar HERE) // Shoes: Sam Edelman (shorter heel, same shoe HERE) // Ring: c/o Athra Luxe (HERE)

---
Happy Friday, my beautiful friends!
You all know how I love my cozy outfits for the weekends and since we're in November, what better time to pull out a cozy orange sweater?! Well, except for October, but you guys, when I think of November, I think of orange, so bear with me, haha.
A couple of weeks ago, I shared a weekend outfit featuring these same flares with a cozy cardigan and ankle boots. This time around, I wanted to dress them up a bit more with a pair of leopard pointed-toe pumps. Honestly, they're my favorite kind of shoe (pointed-toe), they just add a dresser vibe, regardless of the shoe style and make for a much more flattering ensemble overall. I've shared countless times how they can help lengthen the leg area, making them the perfect option for every body type and height.
In the post I referenced, a number of you mentioned how you don't believe flares would work well on your figure or you just don't feel they look right. I totally understand that because it's a lot of fabric we're dealing with. If you're interested in testing the waters a bit, I'd suggest opting for a bootcut flare, like these, because the flare is much more subtle than your typical "bell bottom."
Since we're on the topic of jeans, we also chatted about the leather jeans I wore in Monday's post. We've discussed the frustration of finding the perfect pair that fit and looked right, which I know can be tough. I mentioned how much I love GUESS, which is the brand I wore, but I didn't share a link to them because I couldn't find them anywhere, until yesterday! You guys, I found them and they come in 5 colors, including black and they're on sale for under $30, a lot less than what I paid for mine! You can check them out here in case you're interested.
So what are your weekend plans? My mother-in-law will be staying with us over the weekend. Remember I had mentioned she would be staying with us after her husband past away back in the beginning of the summer? She's been in the States for about two months now and she's been staying with all her kids for a few weeks here and there, which is nice, she's too cute! According to her, everything's bad for you, lol. When I drink water with lemon, she gives me speeches on the acid it contains and she tells me daily how bad my cat's hair is for our health. We all laugh because it honestly is just too cute and we just go along with it.
Anyway, thanks so much for stopping by, my dear friends, and I hope you have the most amazing weekend ahead!
XO,