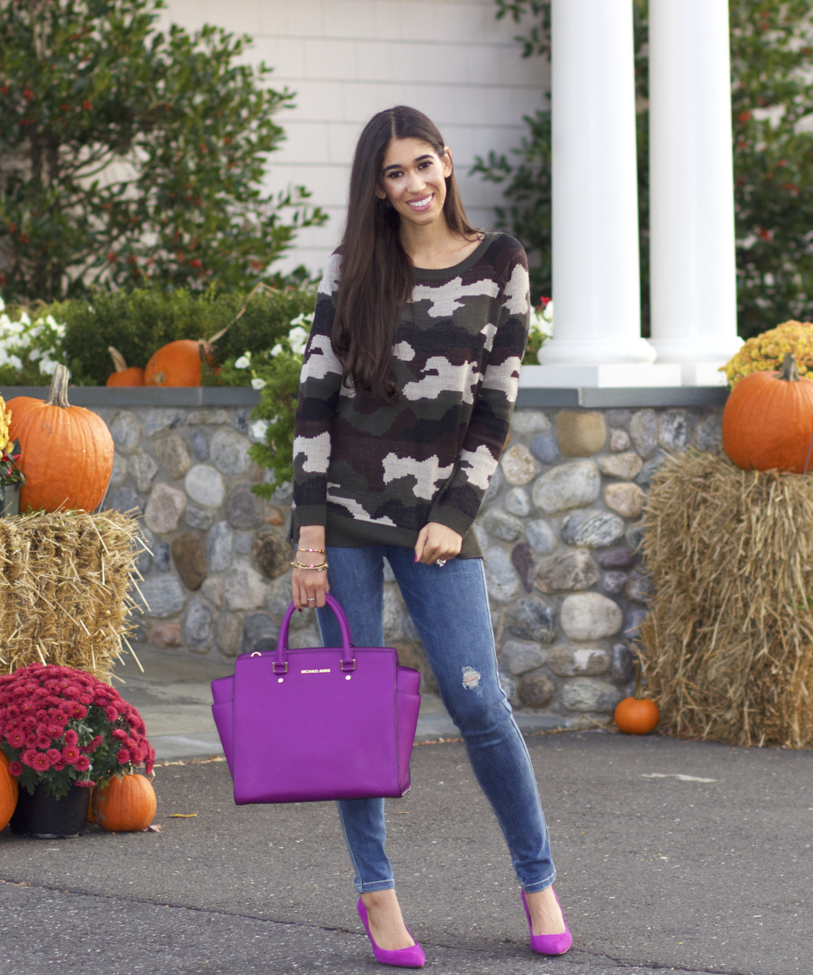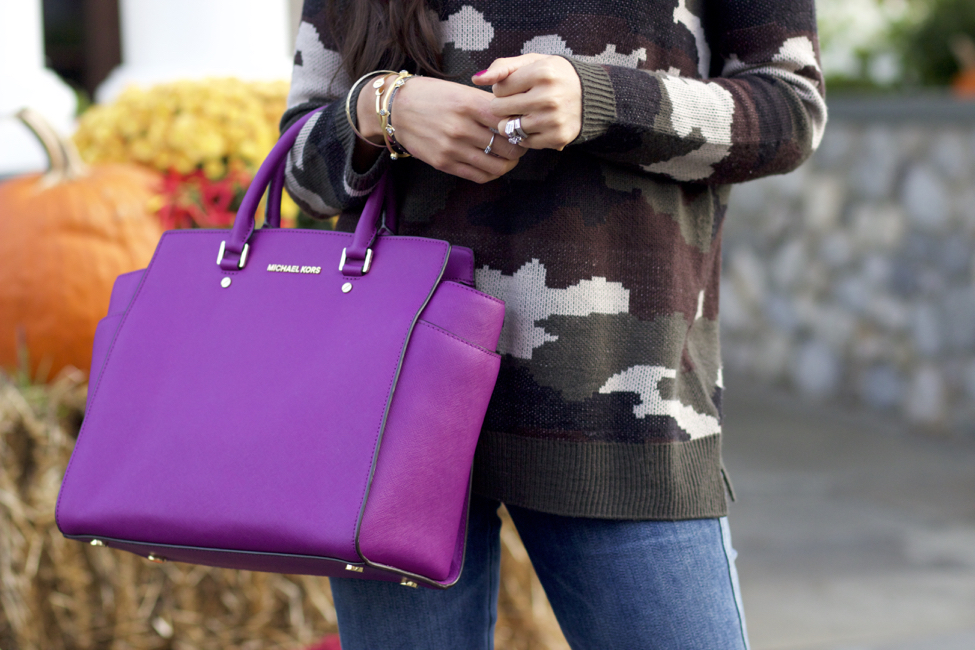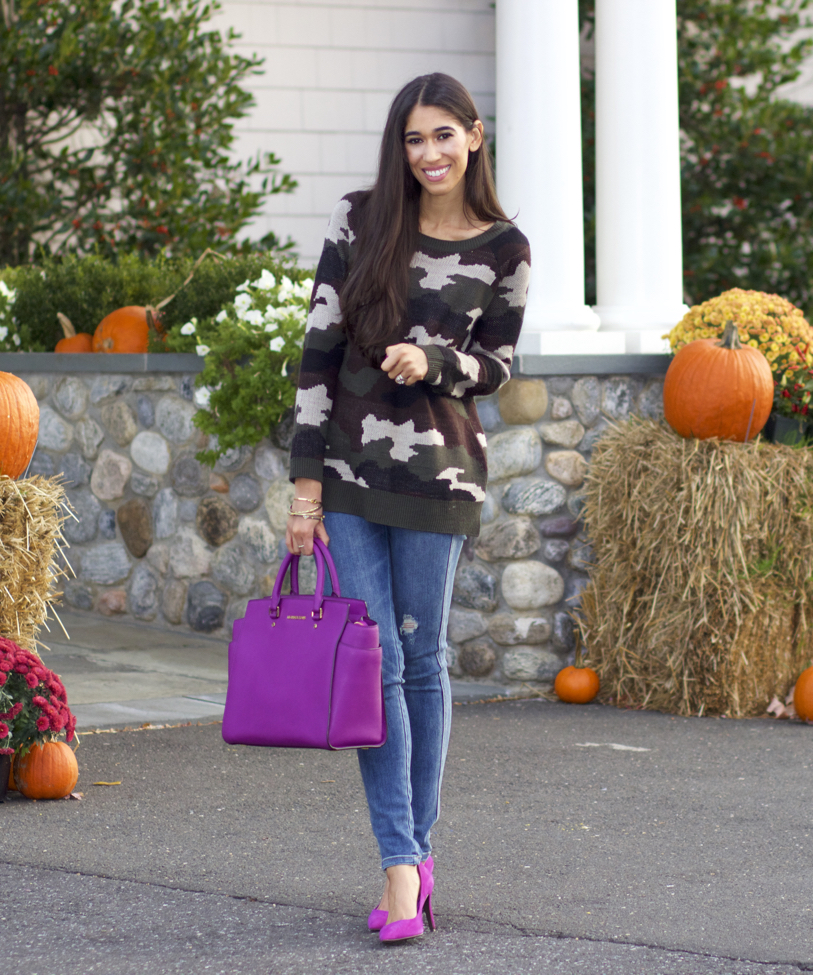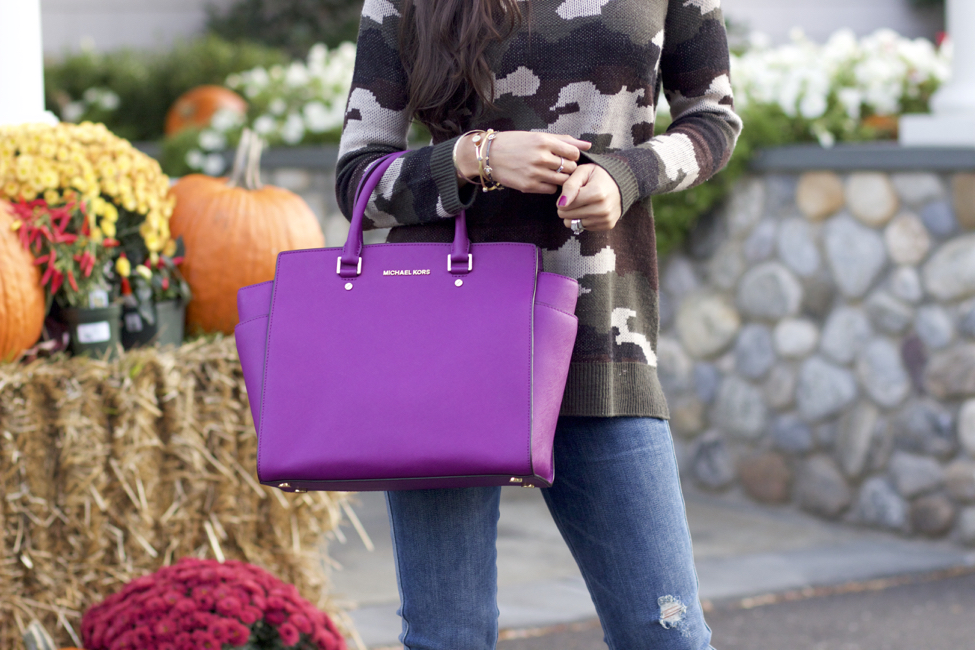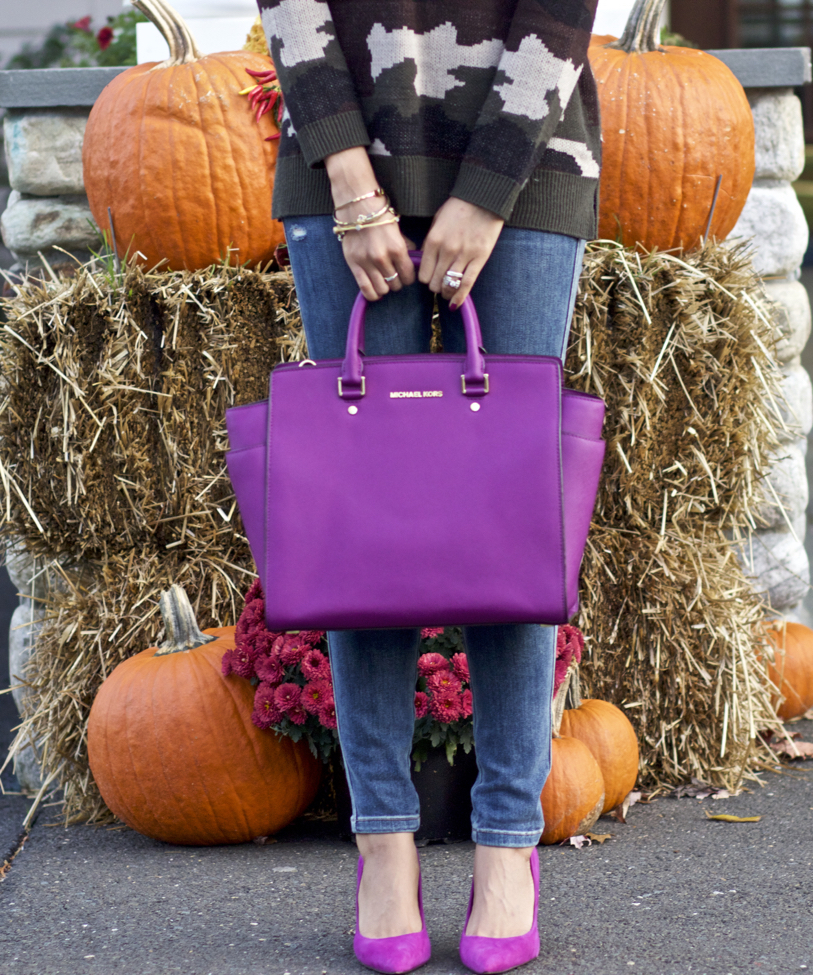 :Outfit Details:
---
Sweater: Marshalls (love this cardigan version!) // Jeans: New York & Company (lighter rinse HERE) // Purse: Michael Kors (similar style HERE) //Shoes: Ralph Lauren (similar HERE)

---
Happy Monday, friends!
There are a number of patterns that I tend to reserve for fall and winter, one of which is camo. What I love about the classic color scheme is that it can serve as a neutral, allowing for you to either create an outfit entirely comprised of neutrals or experiment with pops of color of your choice, today I chose pink. I love the juxtaposition that pink creates when added into the mix, balancing out the rather tough and edgy vibe the camo gives off. When I'm feeling extra bold, I love to pattern mix with some of my other beloved fall patterns, which I discussed in my Fall Print Guide post last year. Check it out if you're looking for some pattern mixing ideas this season!
While I'm still on the hunt for a pair of camo printed skinny jeans, I've loved styling this sweater year after year, it really is a timeless pattern. When it comes to wearing sweaters with patterns there are a few thing we can keep in mind to avoid appear much larger than we are. Loose or oversized sweaters add volume and bulk to the upper body and when there's a pattern added, it can exaggerate the effect that much more. So, I suggest you pay close attention to two things if your goal is not to appear larger: 1) opt for smaller scale patterns 2) opt for a v-neckline, avoid off the shoulder or wide necks.
Since I'm bottom curvy, I like to balance out my curves by working with oversized knits and those with patterns and details, like the camo I'm wearing today. If you seek to avoid the bulk at all costs, you can always opt for a cozy cardigan as an alternative, since you can button it to create the same feel as a sweater, yet extend the length of the neckline for a more flattering effect.
Are there any patterns that YOU to tend to wear a lot more come fall? Also, what did you do this weekend? Thanks so much for stopping by, my gorgeous friends, and I hope you have the most amazing week ahead!
XO,