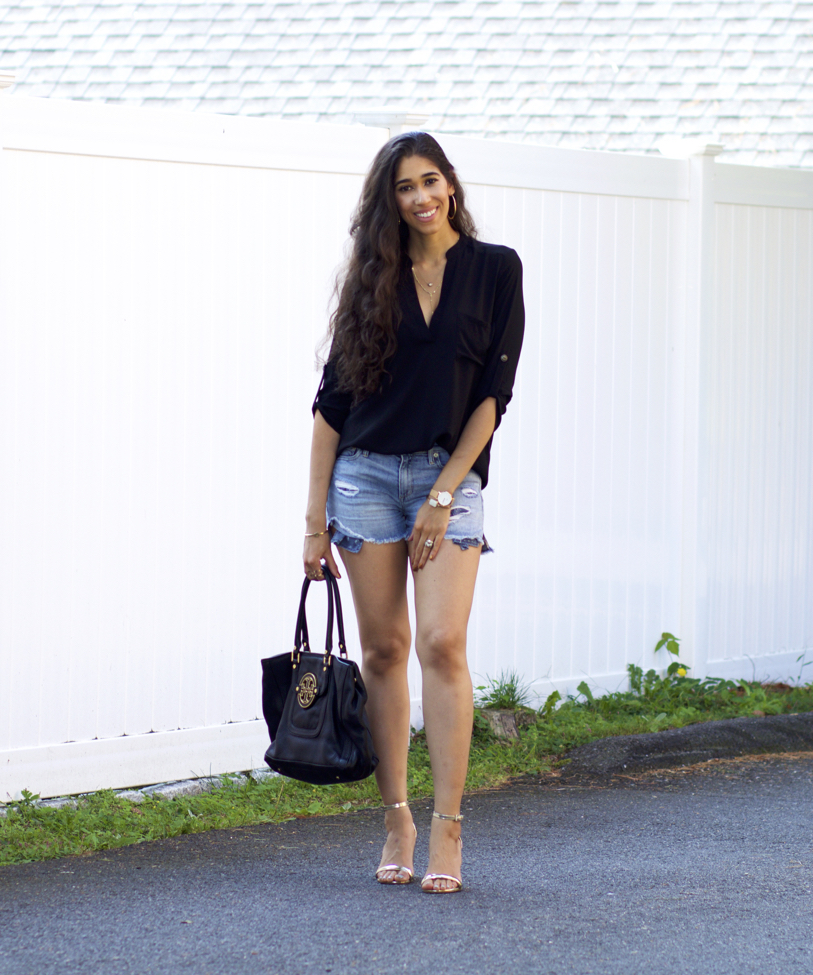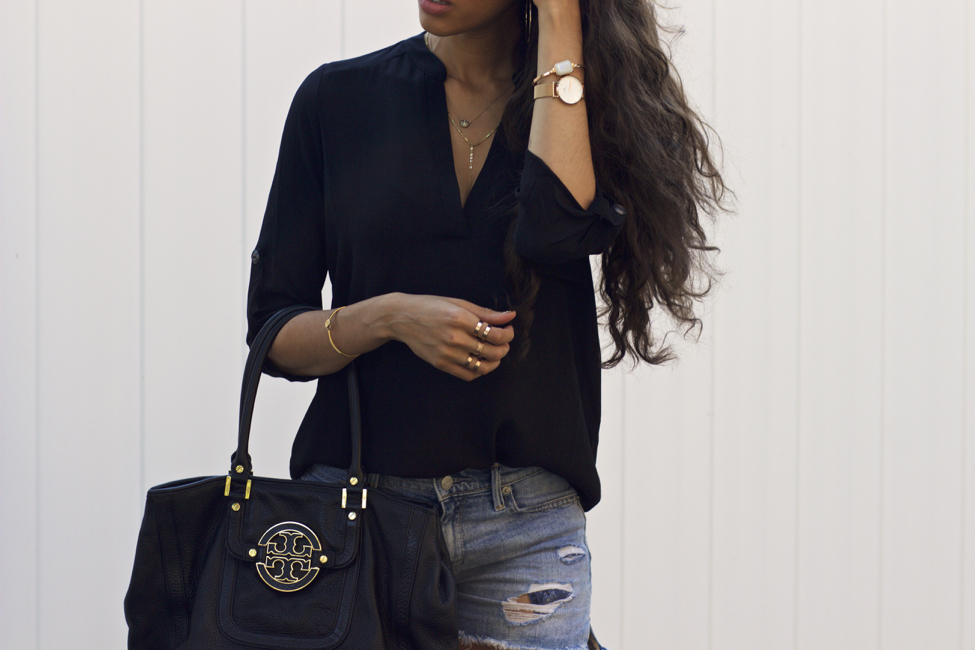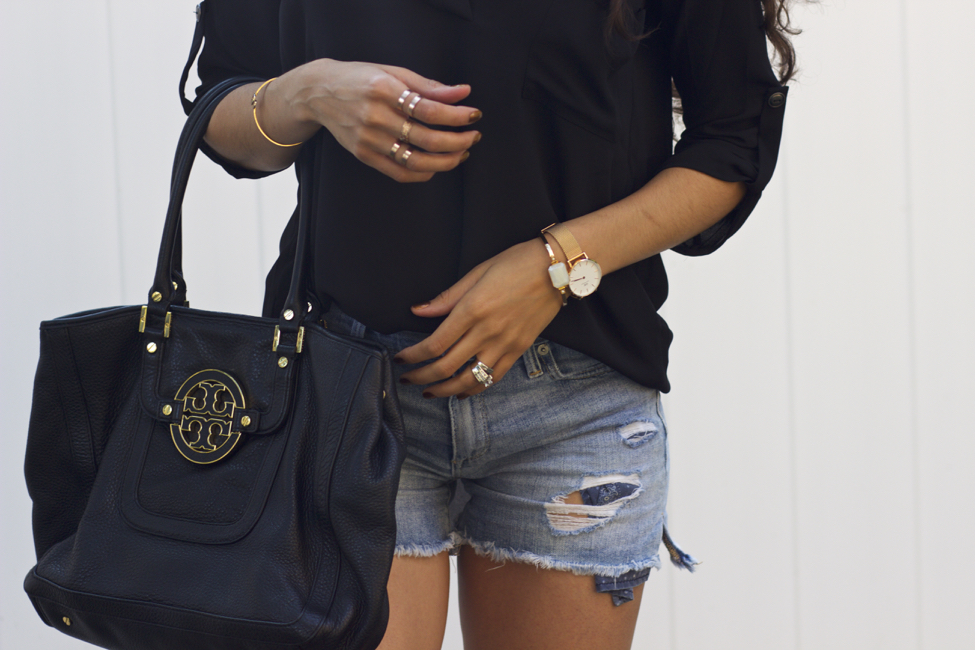 Tunic | Necklaces (here, here) c/o | Shorts: Similar | Watch c/o | Bracelet c/o | Rings (here, here) c/o | Shoes: Similar | Bag: Similar
---

---
Happy Wednesday my gorgeous friends!
Today's outfit is one that's fairly simple, yet still looks polished despite the inclusion of distressed denim shorts. What makes this outfit appear a bit dressy is the black flowy tunic and the addition of gold accessories. There's something about black and gold that reads sophisticated and chic, wouldn't you agree?! Just add some gold jewelry to your black piece, be it a LBD, LBJ, or top and you'll see what I mean, if you're not already convinced.
What are some ways YOU like to effortlessly dress up your otherwise simple outfits? Is there a watch or style technique you use?
Thanks so much for stopping by, my lovely friends; I look forward to seeing you all in tomorrow's post!
XO,