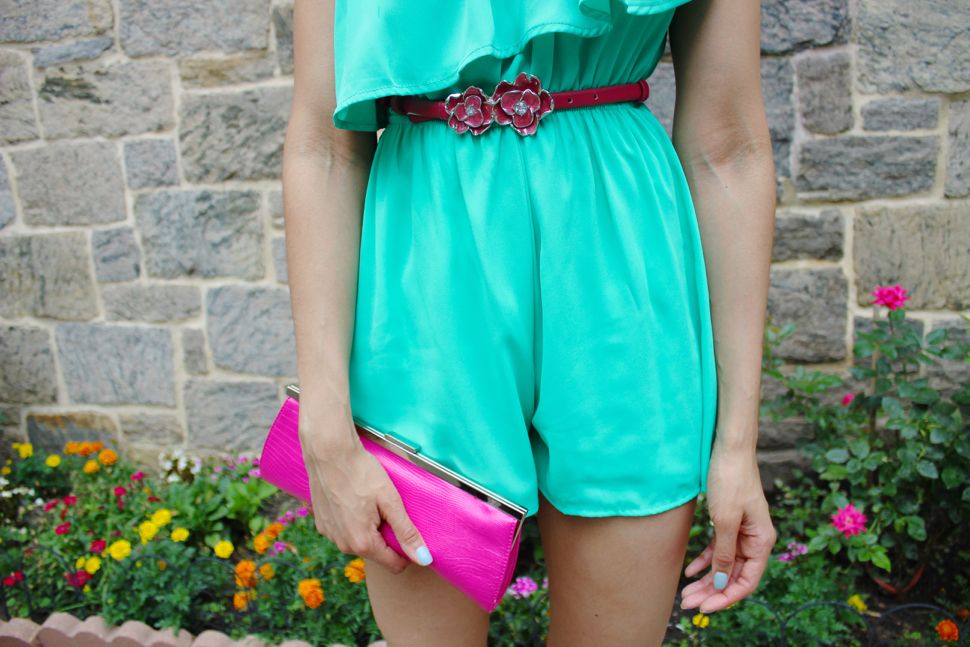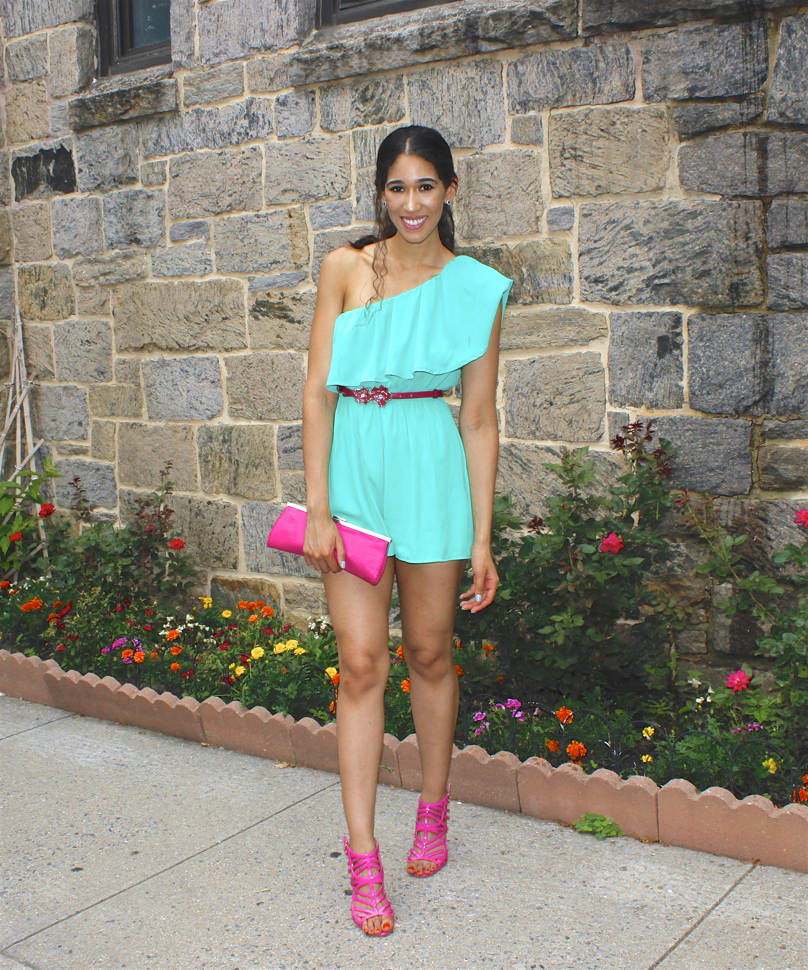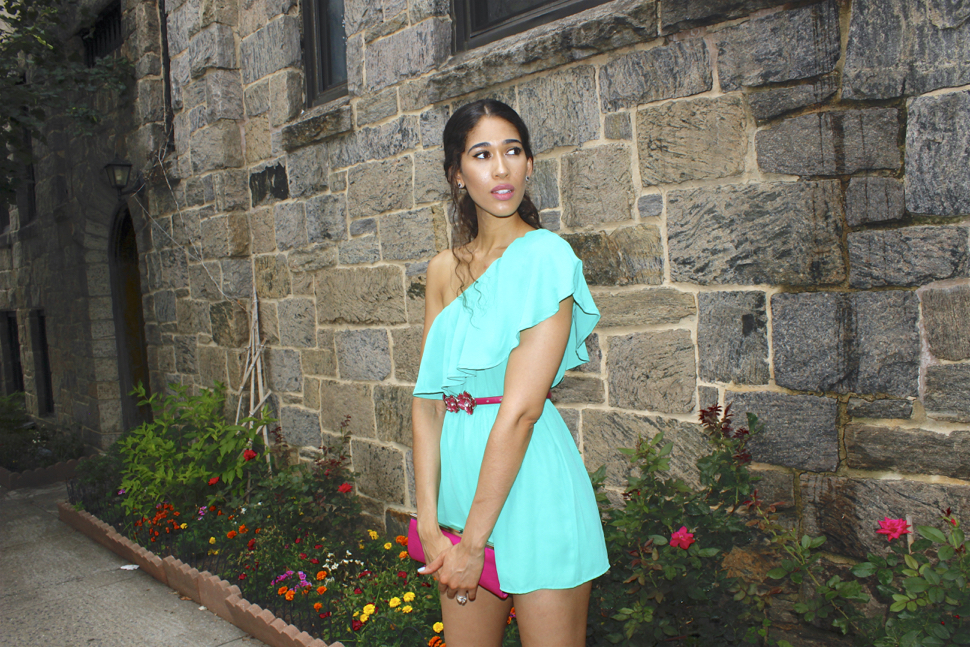 GET THE LOOK!
Romper: c/o The Mint Julep Boutique (ON SALE FOR $10! ONE SIZE LEFT HERE, similar style ON SALE HERE) // Belt: New York & Company (similar ON SALE HERE) // Clutch: Ann Taylor (I love this one ON SALE!) // Sandals: GUESS (very similar ON SALE HERE)

Happy Hump Day, gorgeous girlies!
As many of you know, off the shoulder anything and everything has been a huge trend this entire season and understandably so! I mean, it's feminine, flirty, chic, versatile, and perfect for those hot summer days!
What I've noticed is when a trend takes off, it really takes off and with it comes so many different variations to suit one's preferences and body shapes, too, which we'll talk about in a sec!
When the trend first debuted, it was more of a complete off the shoulder style, then we started to see the cold shoulder (a top that just has cut out holes on the shoulders), and then asymmetrical styles, like the one I'm wearing.
The full off the shoulder, though it be the most popular version, may not be the style you favor most. Perhaps you feel it makes you look wider or larger on top. Or maybe you feel like it doesn't do much for your shape at all. That doesn't mean that you have to or should write it off completely because there are two particular styles that I previously mentioned that work perfectly for everyBODY and that's the cold shoulder and asymmetrical styles.
Today, I'll be focusing mainly on the asymmetrical style, since that's what I'm wearing and you can get a clear visual. An asymmetric or otherwise known as the one or single shoulder moves the eye diagonally instead of horizontally, like the full off the shoulder would. By moving the eye in a diagonal direction, the eye is essentially slimming half of the upper body as it's moving upward, making it the ideal style for all shapes as mentioned, particularly both the apple & rectangular shapes.
Not all styles have ruffle details, like mine, this all comes down to personal preference. If, however, you wish to add some dimension or create the illusion of a fuller bust, ruffles would be a perfection option!
Are YOU loving the off the shoulder trend this season? Thanks so much for stopping by, my gorgeous friends, and I hope your day is as amazing as YOU!
XO,