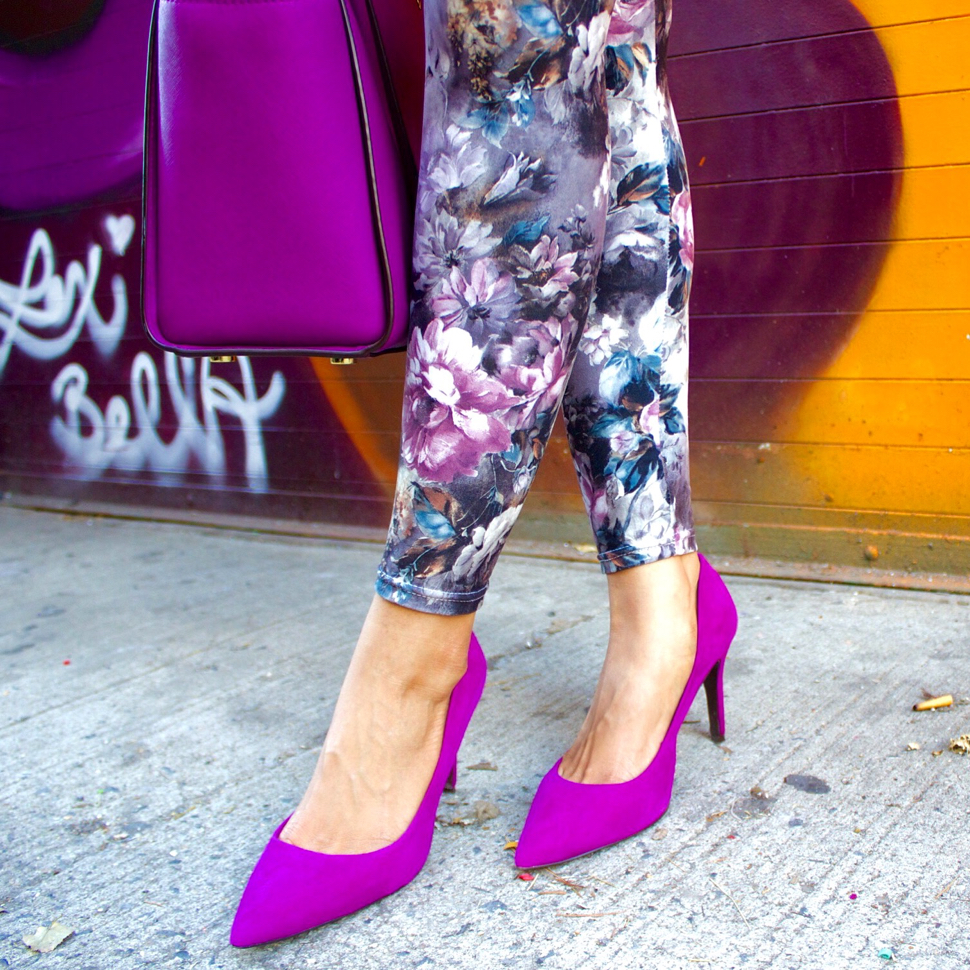 Hi all my beautiful friends!
I love pink, all shades. I show no partiality, but I know that many either love it or hate and those who hate it often do because of the overly girly vibes it can exude. Granted, I understand and there can be some truth to that point, particularly with lighter or more vibrant shades. We often make this association because who was the true lover of all things pink? Barbie!
This year, Pantone announced one of the ten trending colors for fall (you know how I feel about trending colors, but we'll roll with it for the sake of this post) one of which is "Bodacious", which is more of a cross between purple and pink. Though it has a fancy schmancy name, it's basically lilac or a toned down radiant orchid, which was the color of the year a few years back.
I mention this because I feel it's a great option for those who aren't typically fans of true pink, but wouldn't mind experimenting with shades that have somewhat of a tolerable pink undertone. Meaning, it's not entirely classified as pink, leaning more towards purple, but it has somewhat of a hint of it, makes sense?It has more of a "grown up" feel because it doesn't have playful vibes at all, rather a bit more sophistication with a stronger feminine tone, making it beyond perfect for the office, hello boss babe!
It's also a color that I feel would look amazing on every skin tone, making it that much more appealing. Take a look at some of the pieces I love in various shades of the color and let me know what's your favorite or if you're open to trying it!

Thanks so much for stopping by, my gorgeous friends, and I hope you're having the best week so far!
XO,