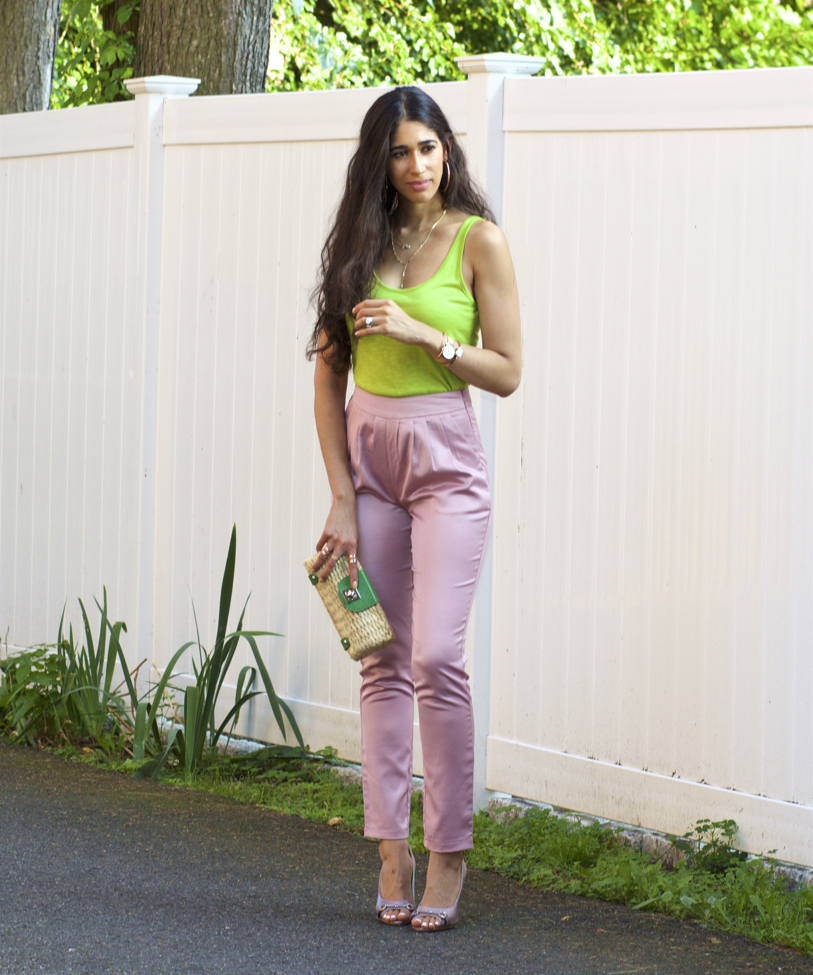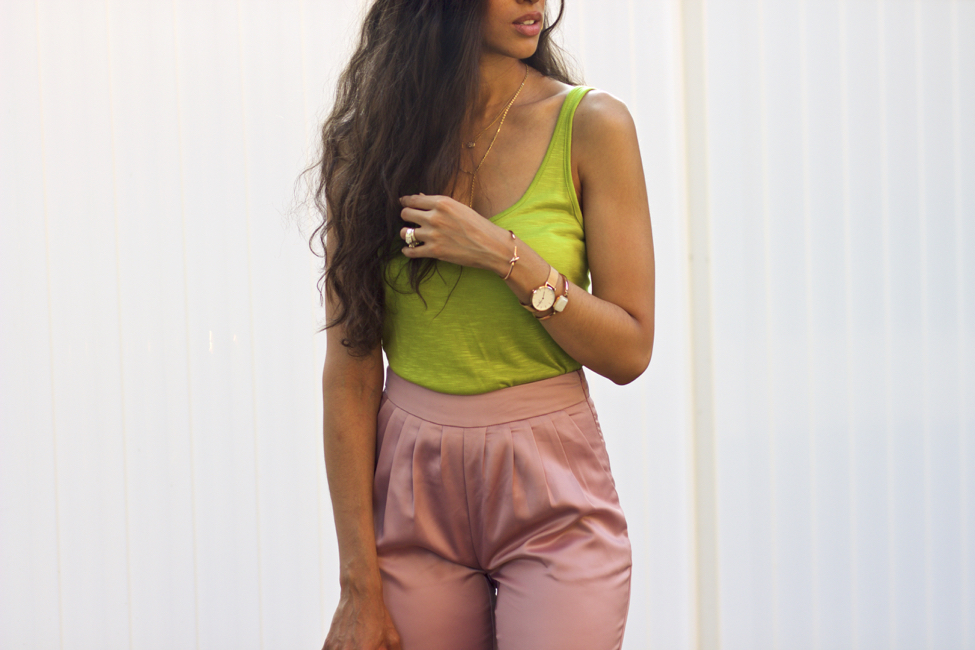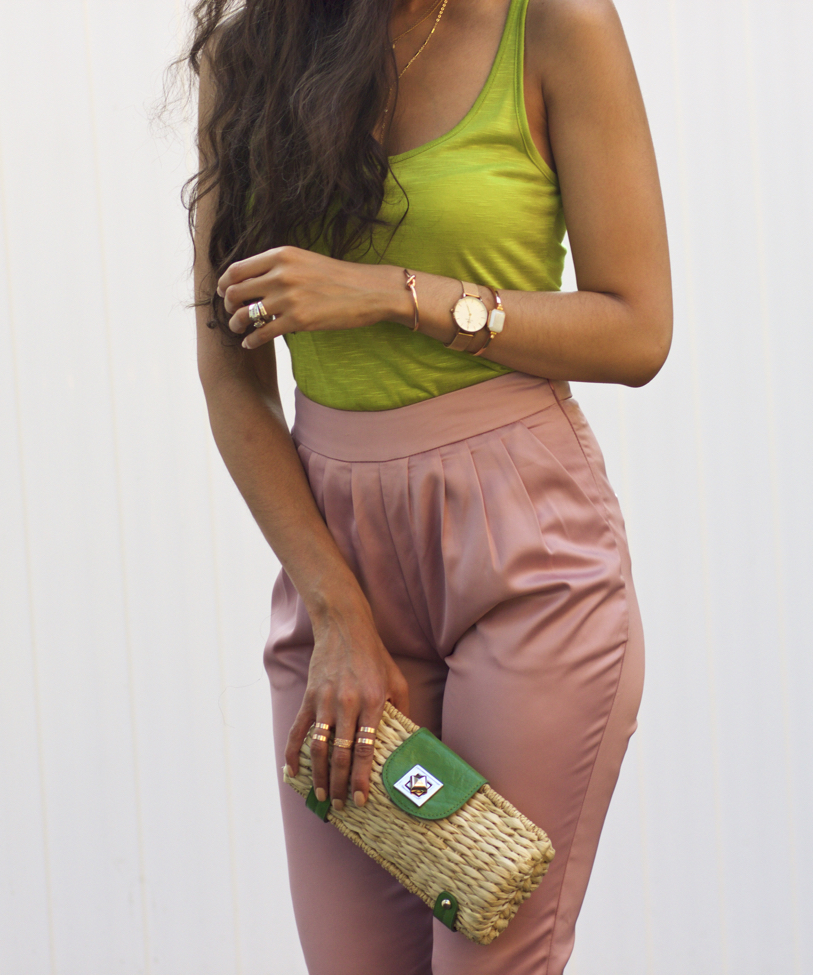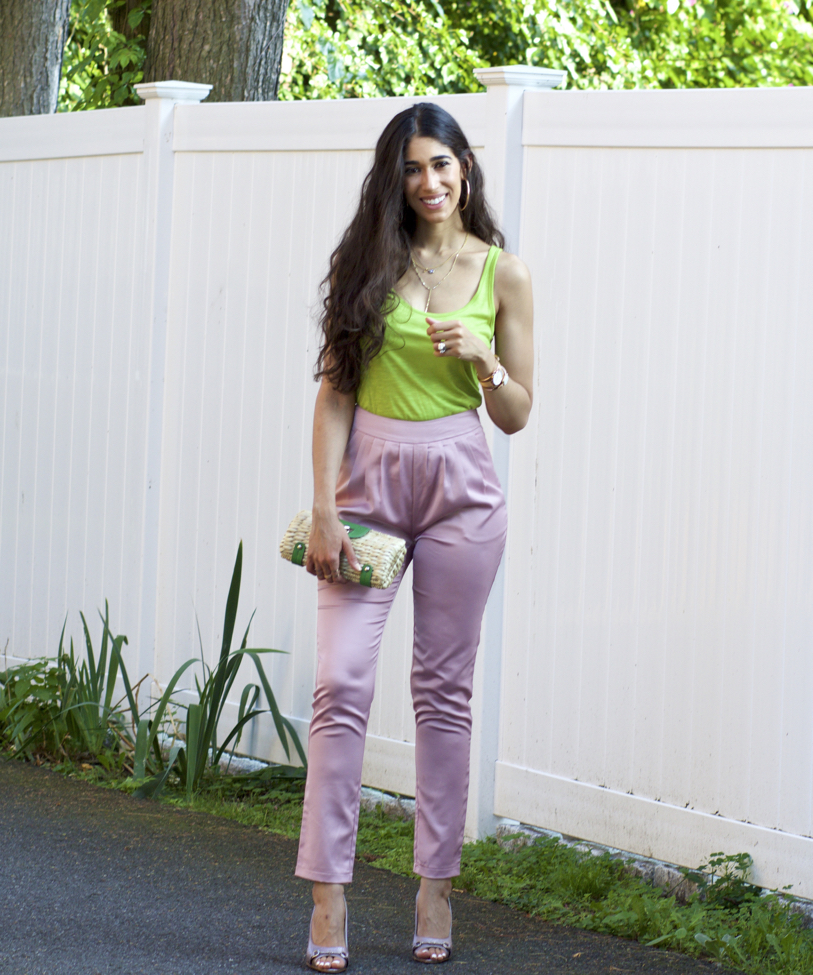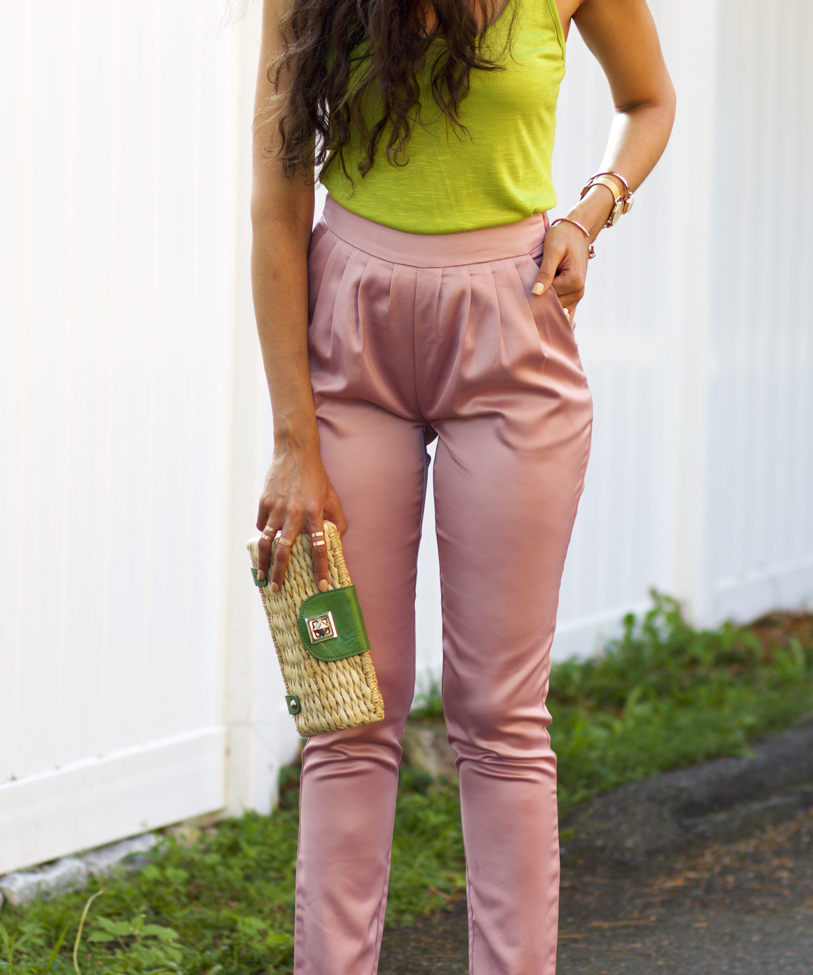 Tank: Similar | Pants: Similar | Y-Necklace c/o | Monogram Necklace: Similar | Watch c/o | Knotted Cuff c/o | Moonstone Smart Bracelet c/o | Shoes: Similar
---
---
Happy Monday my gorgeous friends!
I hope you all had a great weekend!
You all know how much I love pink, it's my favorite color, so I'm always looking for (unique) ways to wear it, aside form pairing it with neutrals. This year, Pantone declared "greenery" as the color of the year, which is a similar shade of green to the one I'm wearing in today's post. I've never combined green and pink quite like this before (I have color blocked with other shades of the two and with other colors included) so I figured I'd give it a try and I love the way it looks. I feel it's a combination that's relevant, since blush pink is trending so much and it's one that perfect for summer, since it's a bit playful and summery.
Last week, we discussed how satin has a luxurious vibe to it, instantly adding a luxe feel to any outfit. Plus, it's a fabric that's also trending, which we've discussed at the start of the season in this post, remember? What I love about these particular high waisted satin pants, is that it slims the entire midsection, bringing focus to the smallest part of the waist, the natural waist. Often times, we mistake our the area right above our hip bone as the waist, but it's actually right under our rib cage. Feel around the bottom of your rib cage...this is where you'd want to place belts and have pants begin that claim to be high waisted begin, it'll cover the stomach area or pooch and make the area appear smaller.
I opted for pink peep toe shoes to enhance the elongated effect of the high waisted pants. Yes, pairing shoes in the same or similar color as your bottoms helps to create the effect of longer legs; awesome, right?!
I hope this post inspired you and taught you tips and tricks when wanting to visually slim your midsection. We all at some point have a food baby or bloat we wish to conceal and this is a sure way of doing so, while looking stylish!
Thanks so much for stopping by, my dear friends, and I hope you have the most amazing start to your week!
XO,