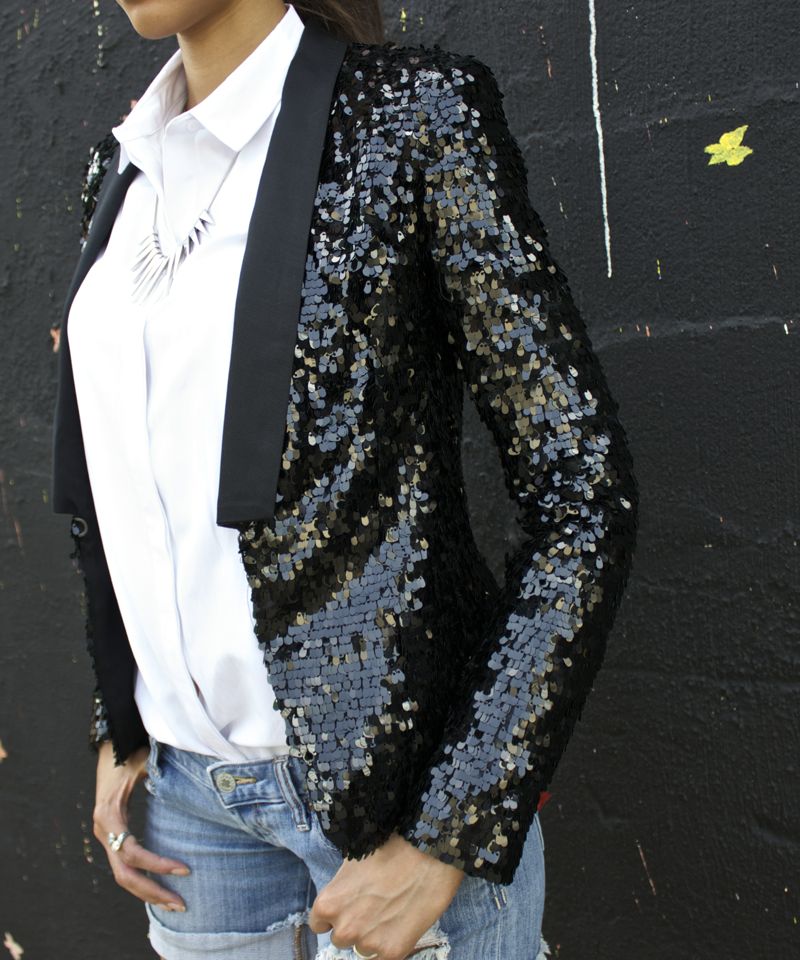 SHOP THE POST
Blazer: Tamar Collection (here) similar style (here) | Shirt: RDI from Nordstrom (similar style on sale here) | Shorts: Lucky Brand (similar style on sale here) | Spike Necklace: Express (here) | Sunglasses: Salvatore Ferragamo (similar style here) | Shoes: Steve Madden from Marshalls (similar style on sale here)
Hi Beautiful,
Today's look is a fun one because it involves a combination of two styles, relaxed and glamourous. I personally love combining more than one style because I feel it makes the outfit more unique, interesting, and as I said before, FUN! Fashion is the clothing and style is what we DO with those clothes and I encourage you to have fun and experiment with your clothing. There are a few pieces I tend to gravitate more towards and those are bold colors, patterns, and sequins, basically eye-catching pieces. So when I first saw this blazer at the Tamar Braxton collection launch I attended a few months back, I knew I needed it in my life! It was the first sequins blazer I saw in this style; a tuxedo-like silhouette with sequins, which made it very unique to me. I decided to maintain the black tie feel of the blazer by wearing a white button down shirt, but disrupted the flow a bit by adding the distressed denim shorts, which give more of an edgy and relaxed feel.
Now, a woman with any body shape can certainly sport this look. The only thing I'd suggest you consider is if the jacket is double breasted or has lapels. Something so miniscule as this can make the bust appear a little larger, especially when buttons are fastened and if that's not the effect you'd like to achieve, I'd suggest you go for something that doesn't have those details.
What do you think of the look? Be sure to let me know in the comment's section and thanks so much for taking the time to stop by!
XO,
Jalisa