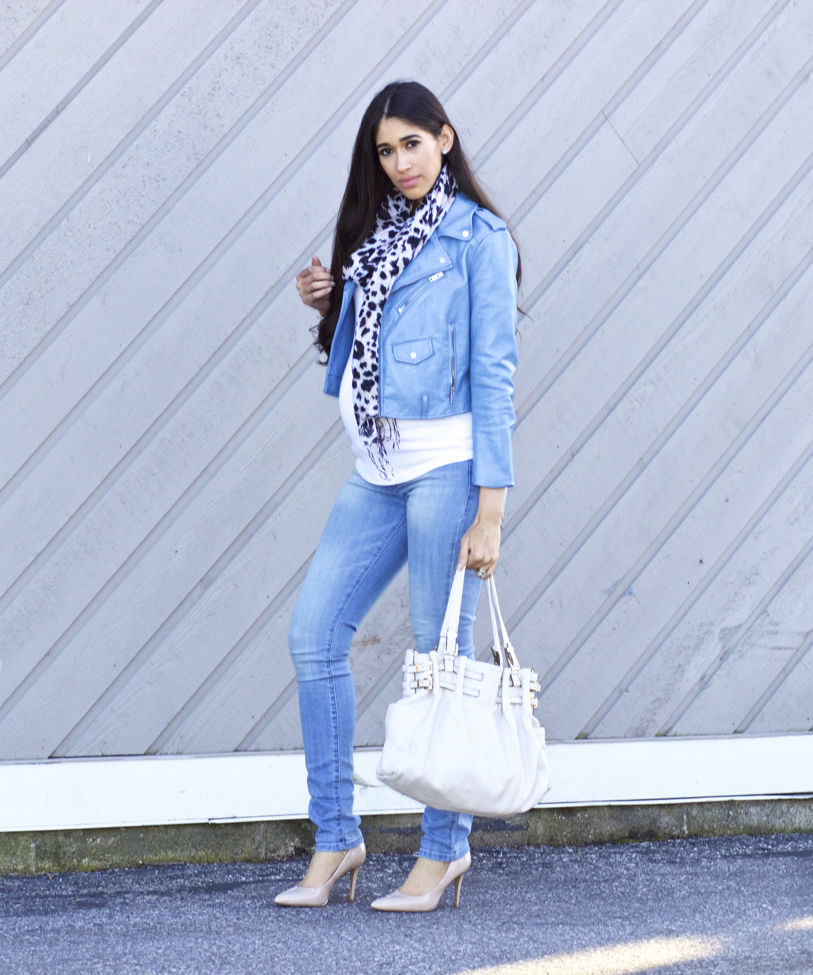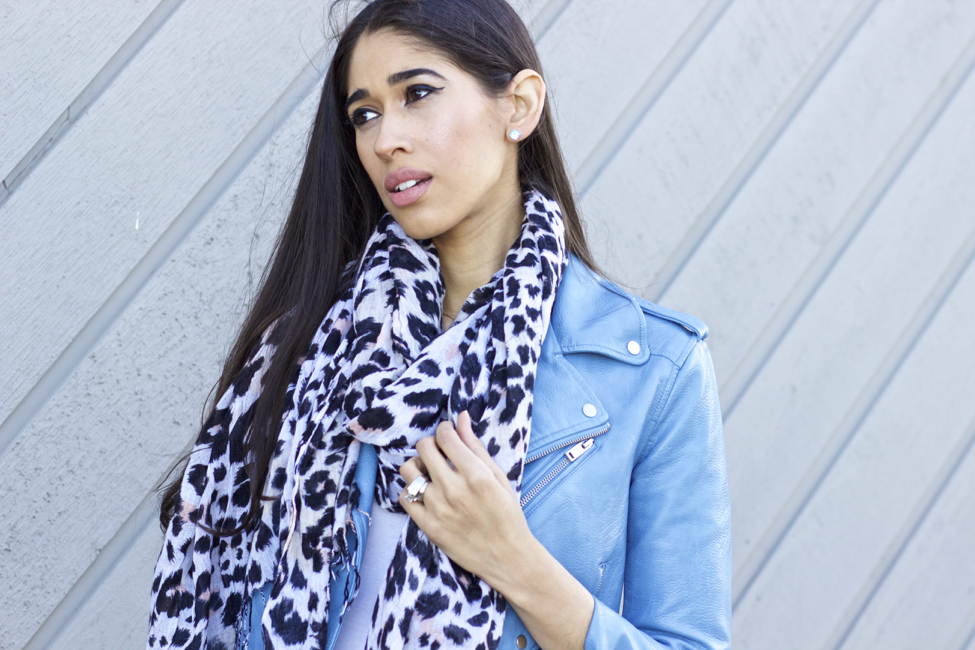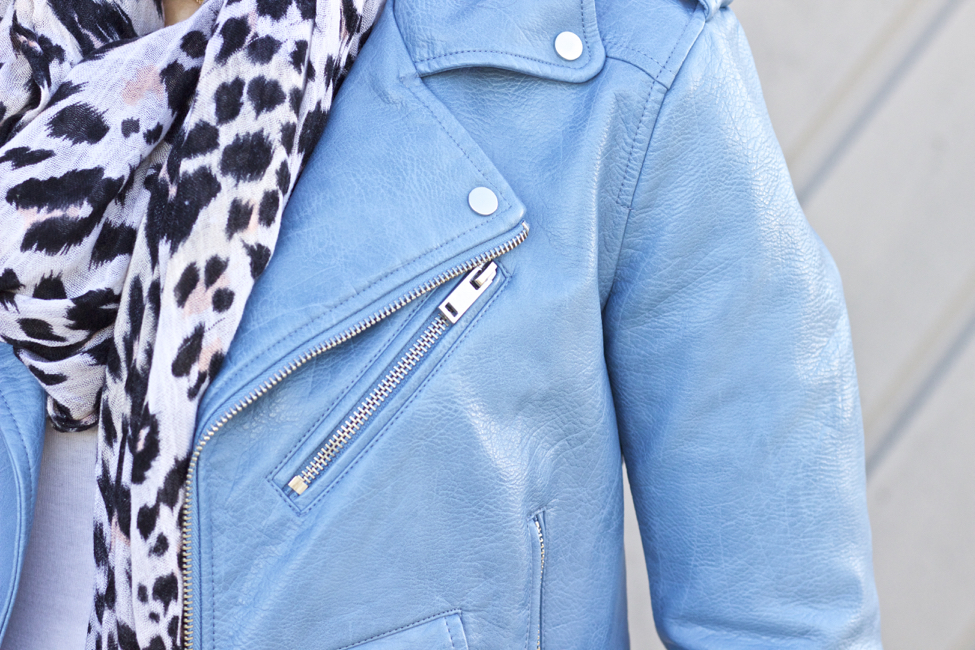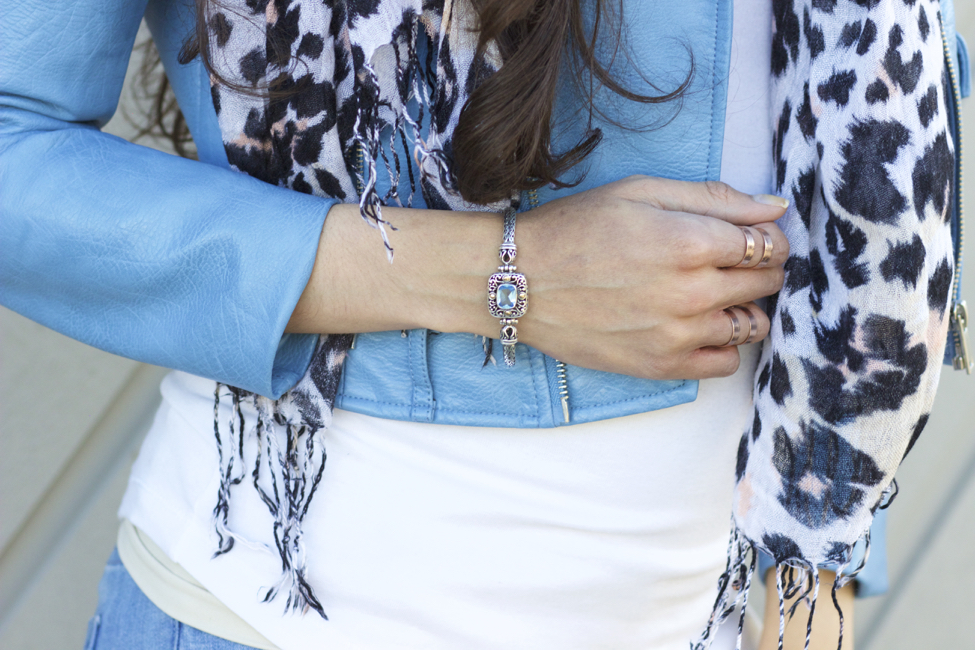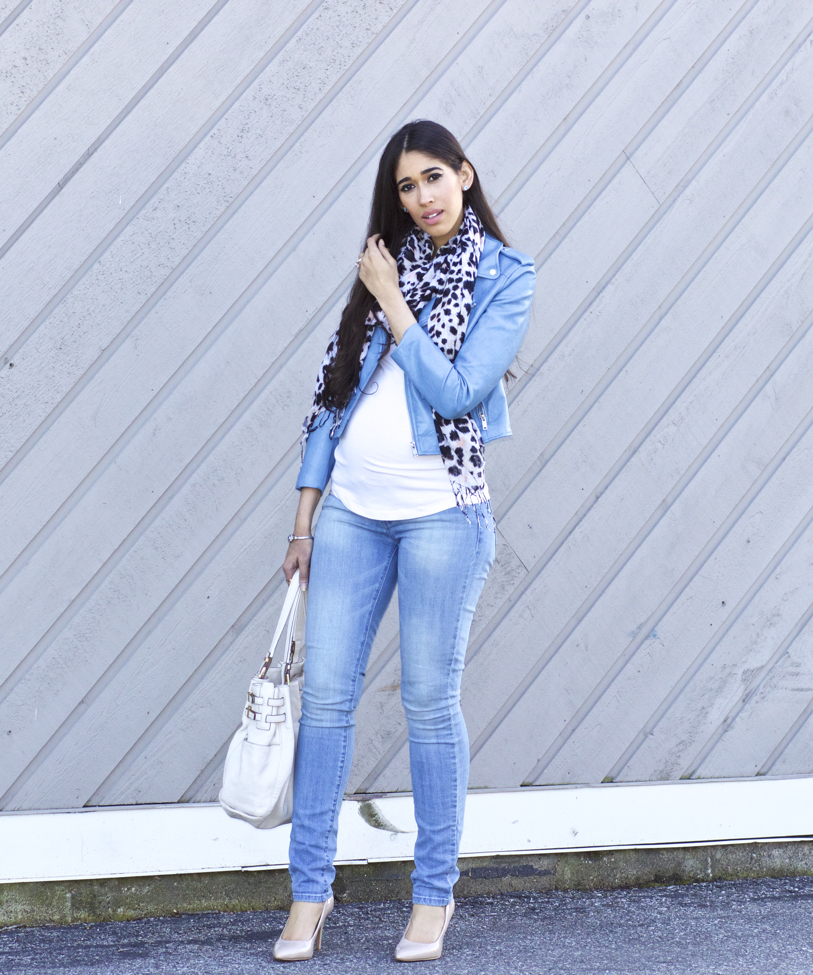 Jacket: Zara (similar) | Top: Similar | Scarf: Similar | Jeans: Guess (similar) | Earrings | Bracelet (similar) | Cuff Rings c/o | Shoes: Nine West | Bag: Michael Kors (I love this one)
Happy Wednesday my friends!
How is your week going so far?!
Let me first start off by sharing my love for Zara's leather jackets! I have two in my collection, both of which are faux and also colorful (no surprise). What I love about them is not only is the quality great, but you can see that they're inspired by the splurgier (is that even a word?! you know what I mean) All Saints style, but way more affordable. I love the color selections they come out with, much like Blanknyc, another leather jacket brand I adore, if there's a colored jacket you'd love in whichever color, chances are they have it, have done, or will do it, so do keep your eyes peeled in their leather section! The one I'm wearing today is from last season by the way, but I've linked similar styles.
I wanted to create a nice spring-y vibe with bright sky blues, so I decided to pair the jacket with a light wash denim that has some white fading and a white top to brighten up the blue shades and hues. I also added in some light blue stone jewelry pieces (topaz and tanzanite).
If you're bottom curvy, you may have noticed that lighter denim can sometimes add extra fullness because as we all know, white does the exact opposite of black, it highlights and can make areas appear larger than they are. I still encourage you to give them a try, just be mindful of the tops you pair them with to balance it out. You can do so by adding a white or pastel top, which will also enhance the spring seasonal vibes, as well as a cropped jacket (either denim or leather). This will bring focus to your notable waist showcasing your curves as a whole, instead of just one area. They're also a great option for expecting mamas, like myself; they show off that baby bump in such a cool and stylish way!
Do YOU like wearing pastels or lighter shades of a specific color come spring? If so, what shade do you like the most?! Thanks so much for stopping by, my dear friends, and I hope your day is as fabulous as YOU!
XO,