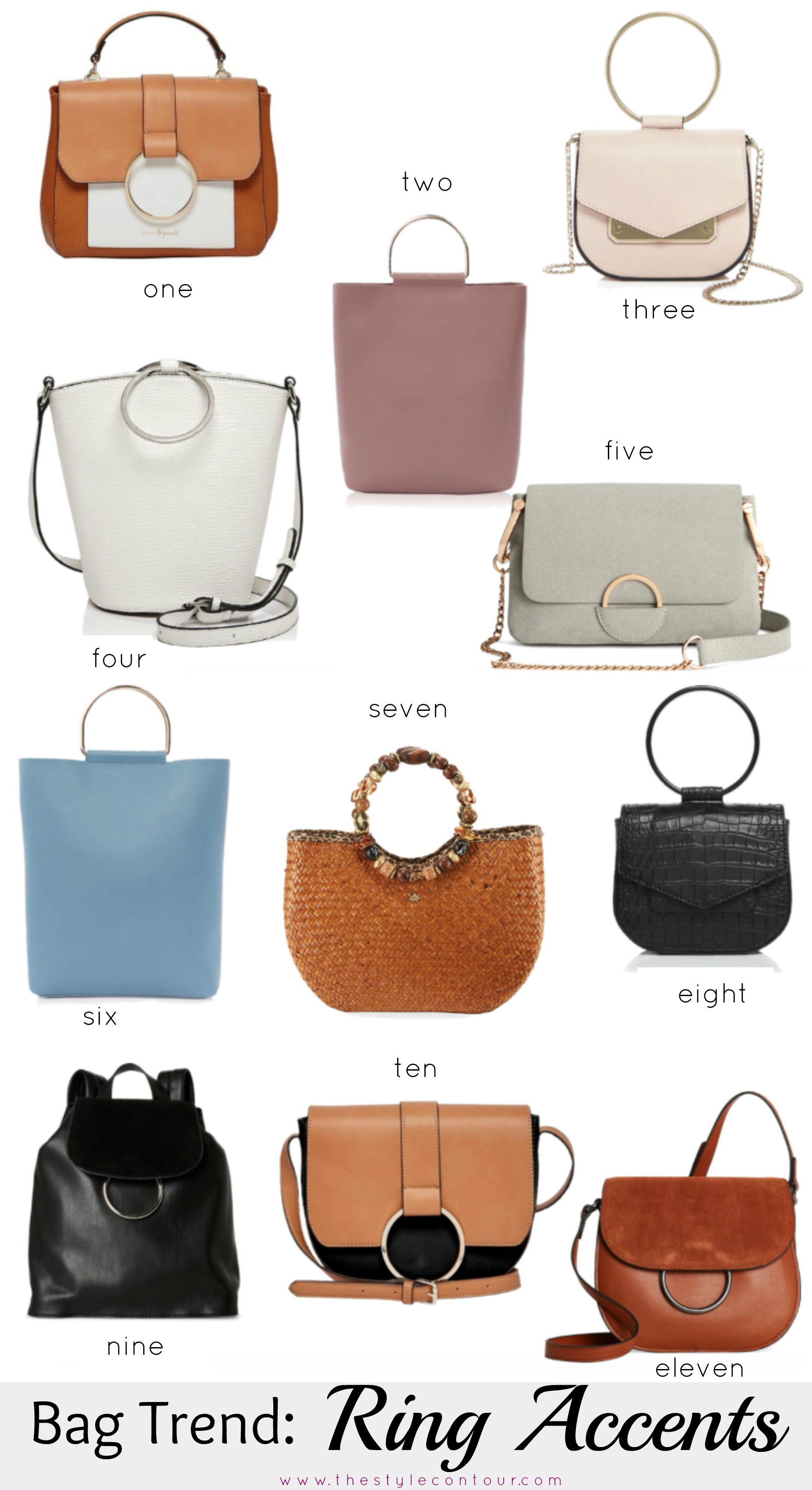 one | two | three | four | five | six |seven | eight | nine | ten |eleven
Happy Tuesday my dear friends!
Accessories have become bolder these past couple of years, with great attention being place on shape and detail, as well as texture. Today, I'm sharing eleven of my top picks for the ring bag trend that's been gaining more momentum this season. I'd say the Chloé Faye bag is what put this style on the map, a combination of sophistication in shape with a punk-like detail. Since then, the style has gained many forms, such as simple ring handles or ring "piercings" where the ring detail is looped through the fabric of the bag, creating the effect of a piercing, which is pretty cool!
Much like the Chloé, many of the bags that have this detail can be quite expensive. Now if you know me, you'd know that one of my favorite pieces to invest in are bags. However, I now try to invest in pieces that are more timeless and versatile, so I can get plenty of use out of them and feel as though my investment was actually worth it. I've made the mistake of purchasing Louis Vuitton and Gucci bags (and shoes) that I liked. When you're dishing out thousands for a bag, you want to feel more than a like for it, you want to love it and know that you'll love it for years to come.
That said, I think starting off with bags that are more affordable or reasonable in price that have a detail that's trending or one you've spotted on a designer version is a great place to start. You won't feel guilty if you find yourself wearing it less after a few months or if you find that you're just not into it anymore. If the opposite proves to be true, then you can then justify the investment in a designer, original version. Also, don't purchase a bag simply because it's trending on Instagram either, yes, bags do trend on Instagram and in fact, it is on that social platform that we can get a feel of what trend will gain momentum.
So what are YOUR thoughts on the ring trend are you digging it? What bag trends are you loving at the moment?
Thanks so much for stopping by, my dear friends, and I hope you're having a great day so far!
XO,