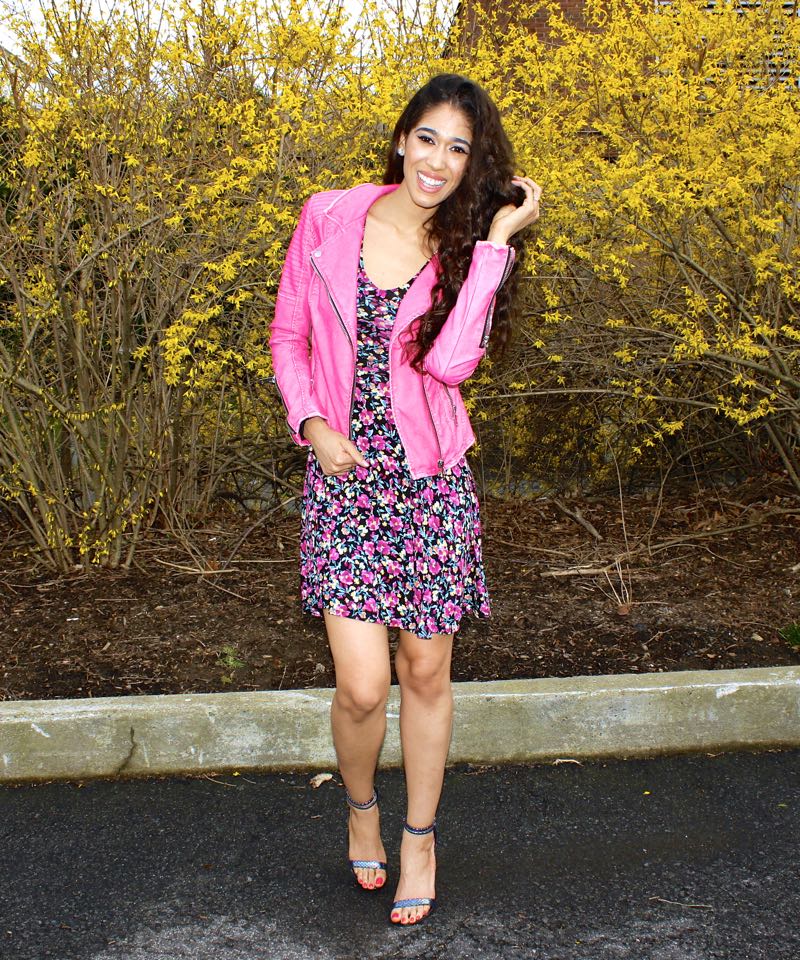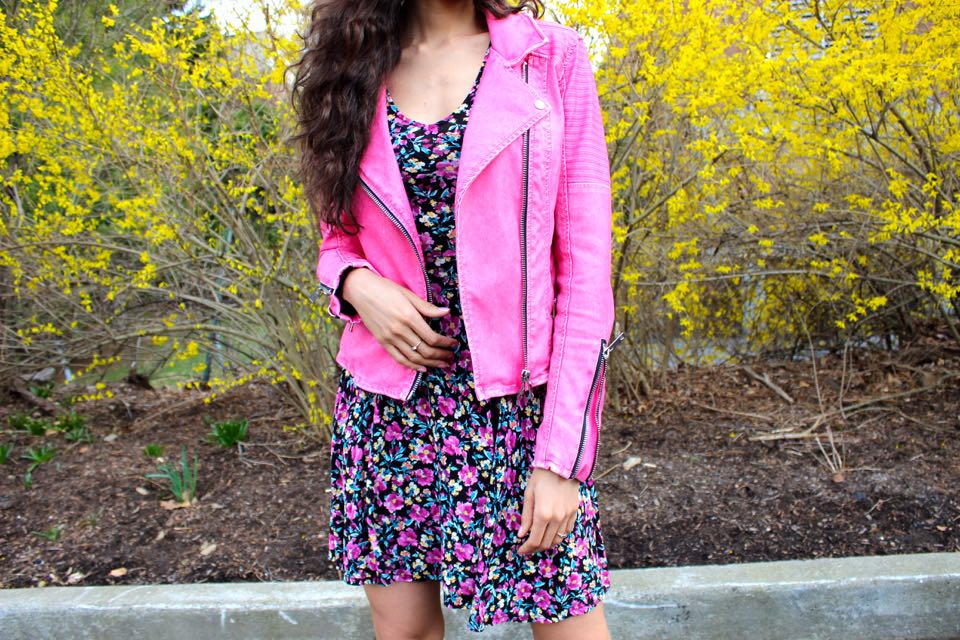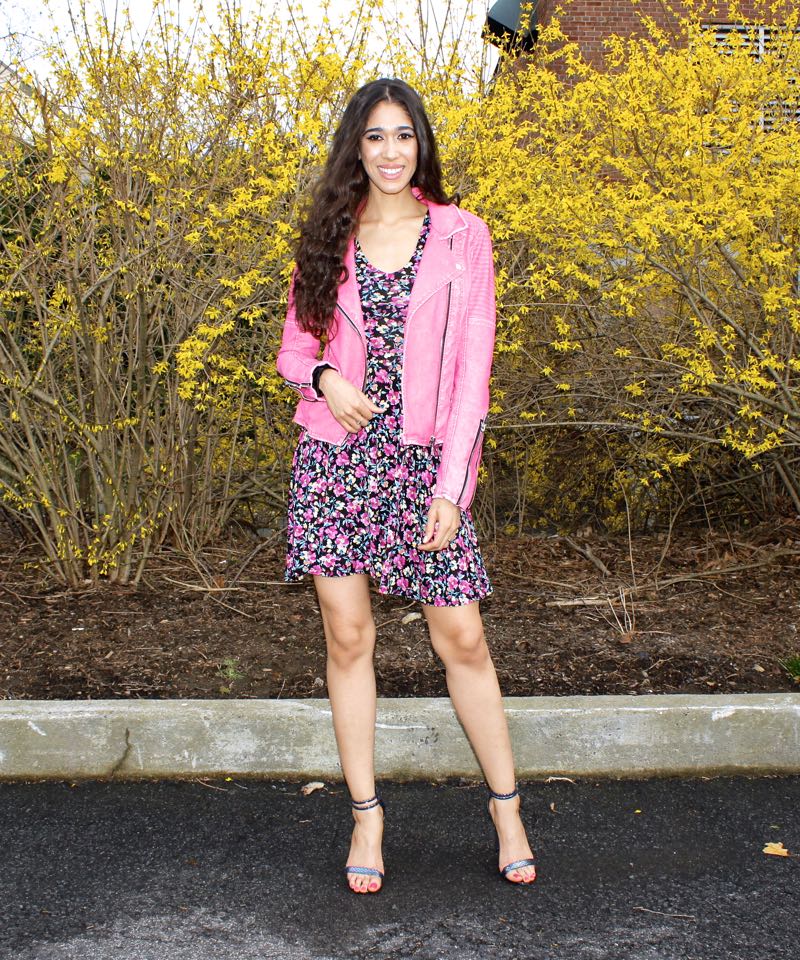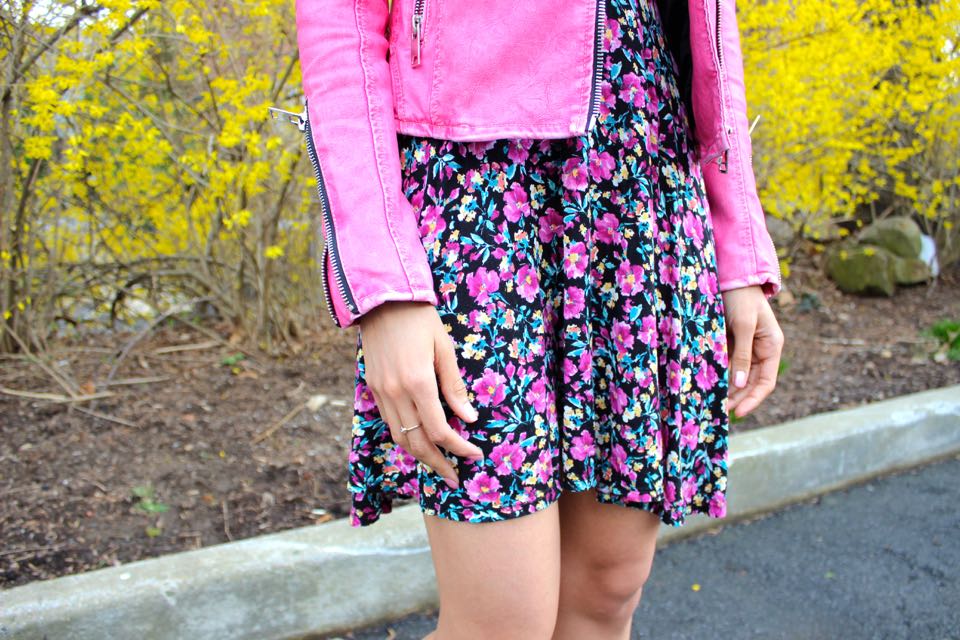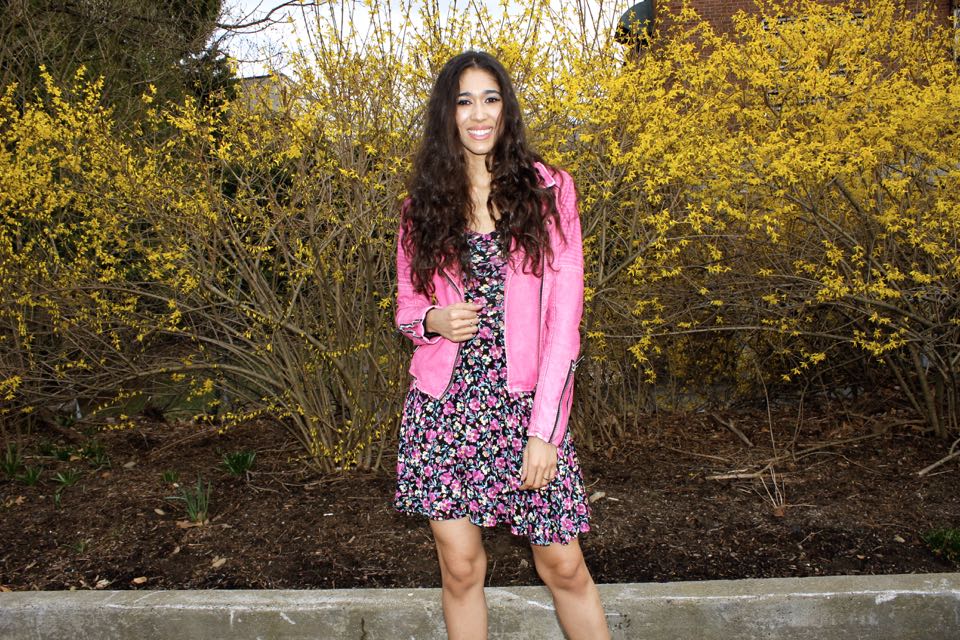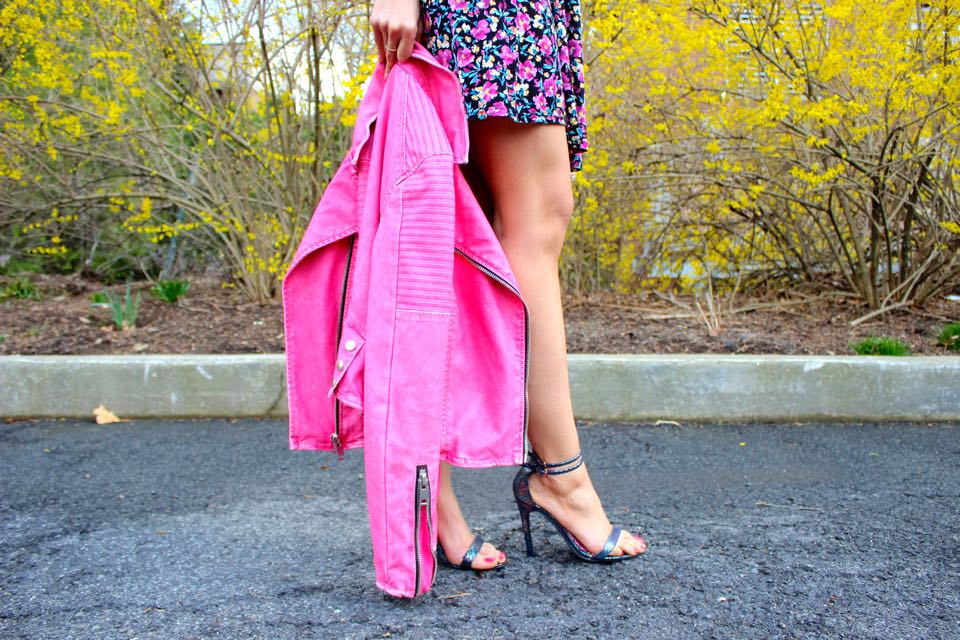 GET THE LOOK!
Jacket: Blank nyc (HERE) // Dress: Marshalls (similar HERE) // Heels: Missguided (similar HERE)

Hey beautiful friends!
I hope you all had a lovely (Easter) weekend! Mine was pretty relaxing spent with my family, I wouldn't have had it any other way.
Nothing quite says spring is here like florals, wouldn't you agree? Floral print, to me, is the epitome of spring fashion and what I love about it is that you can practically get a floral print anything anywhere and for any price, making it so easy to create a stylish spring outfit for any budget. Since florals come in so many different styles and color patterns, I thought I'd share some suggestions on what you may want to consider when updating your wardrobe with this particular print.
First, consider the base color and its placement. The most common base colors are either white or black and the colors and size of the florals vary. If you want to highlight a specific area of your body, I'd suggest a white base and larger floral pattern. If you wish to conceal a specific area, I'd suggest you opt for a black base and smaller print. The smaller and more condensed a print is, the smaller the overall area will appear. You may find these tips helpful for either a floral blouse, shorts or skirt, but what about dresses or other one piece outfits?
When working with single pieced items, the neckline and style will help to create a desired effect, which is particularly helpful if you could care less about the base color and just want to purchase the piece because you love the colors and arrangement of the print. For example, if you wish to create the illusion of a larger bust, then you may want to consider a dress with a sweetheart neckline or opt for one that will just balance out fuller hips and legs with a trendy off the shoulder number. Or, if you wish to work with your fuller bust without adding any additional fullness, you can opt for a v-neck dress or jumpsuit instead.
Lastly, if you wish to create the illusion of curves or further enhance the ones you have, you can opt for a peplum piece, which will help to accentuate and define the waistline, while creating the effect of wider hips. But what if you don't want to pay mind to any of the tips I just mentioned and you just happen to really, really love a piece that doesn't necessary do much for your natural figure? Well, that's what accessories are for, right? You can add a leather jacket in either one of the colors of the flowers in your piece, as I did with this pink leather jacket or the color of the base of your dress. Another option would be adding a waist belt to help redefine the waist, which can sometimes get lost in single pieces. If you have a larger midsection, I'd suggest placing the waist belt above your stomach and slightly under the bust. Both of these options will help to create an overall flattering look for any body shape, taking much of the guess work out of your styling ;)
I hope you all found this post helpful, my dear and beautiful friends! Speaking of friends, a fellow blogger friend of mine, Gemma of Jacquard Flower, and I decided to create a theme for today's post, in which she's also wearing and styling her favorite floral piece! Be sure to check her out for another idea on how to wear and style florals this spring! Have a wonderful week ahead and thanks so much for stopping by!
XO,