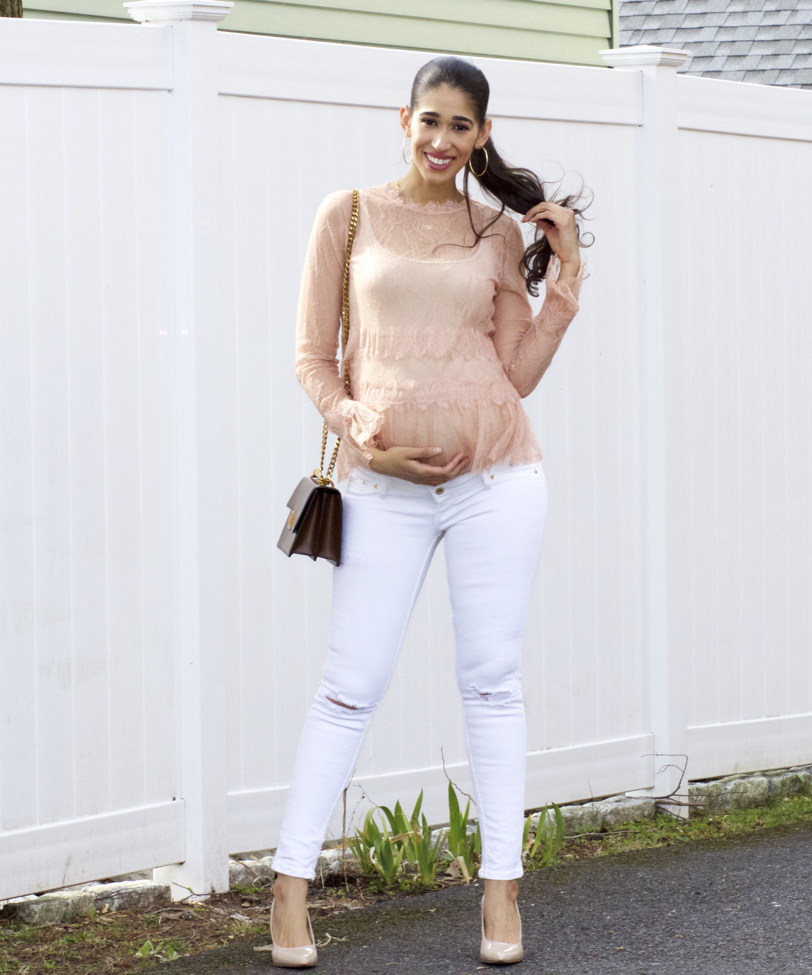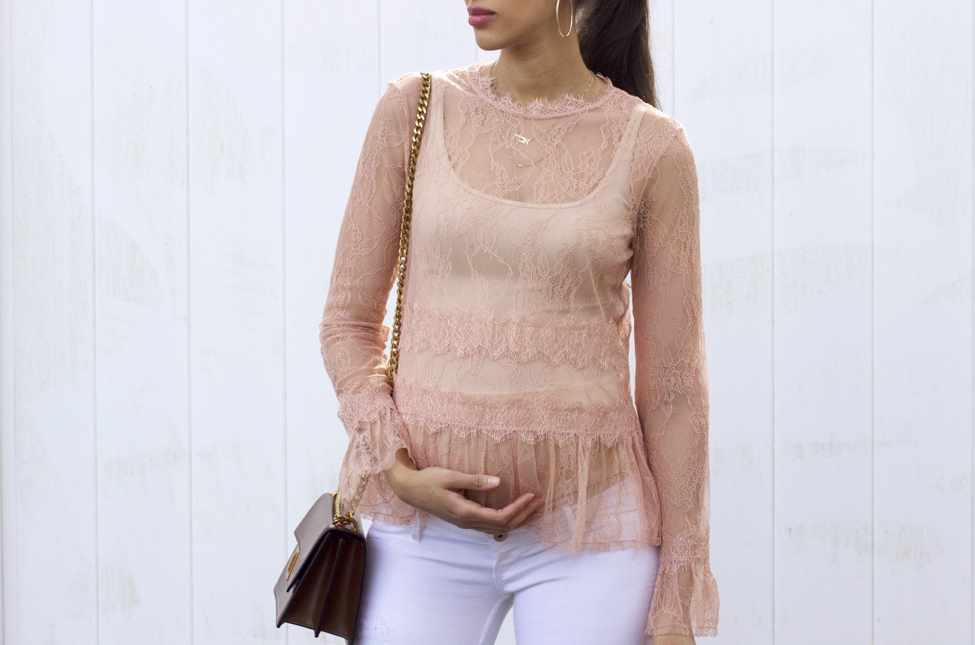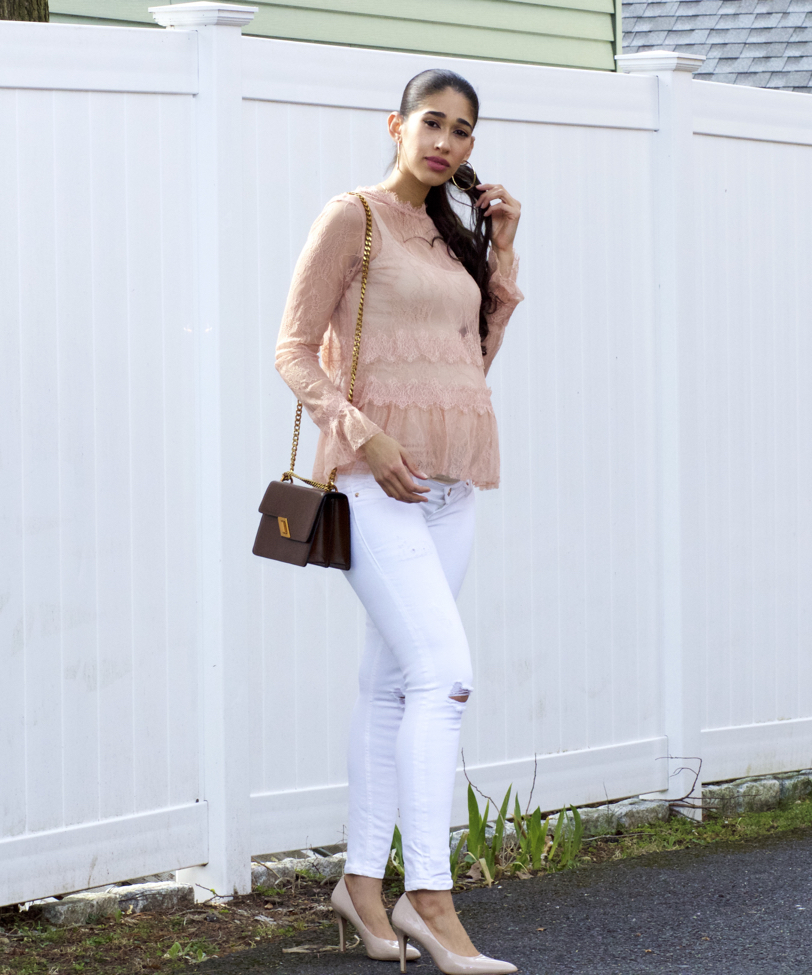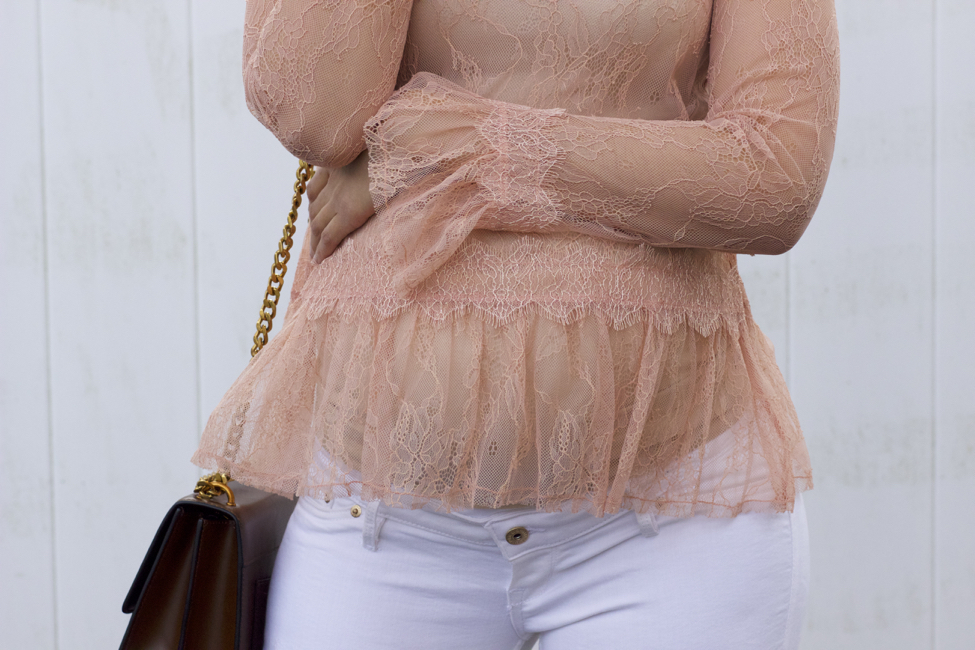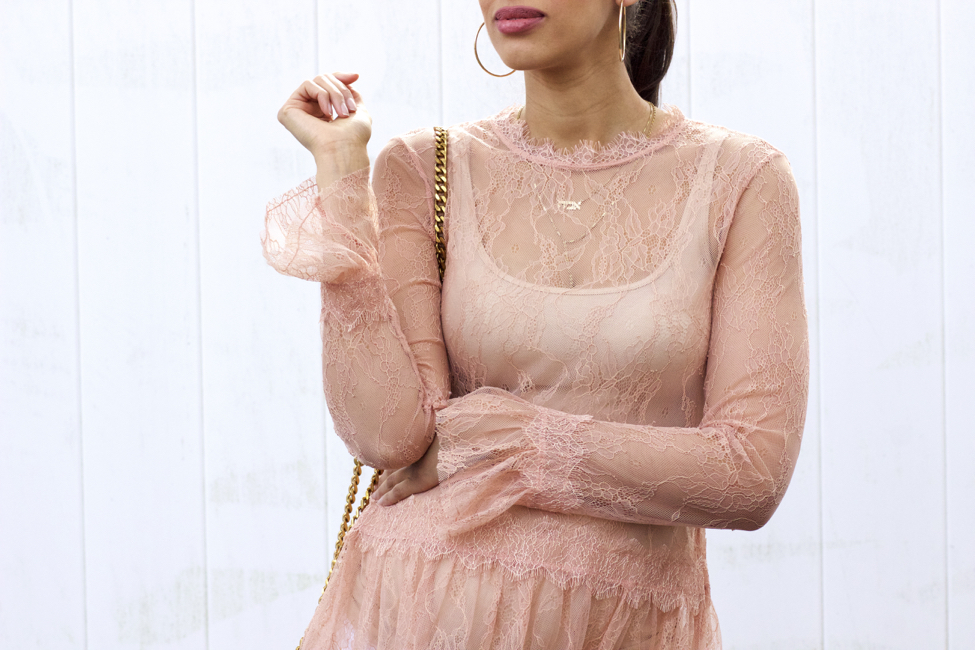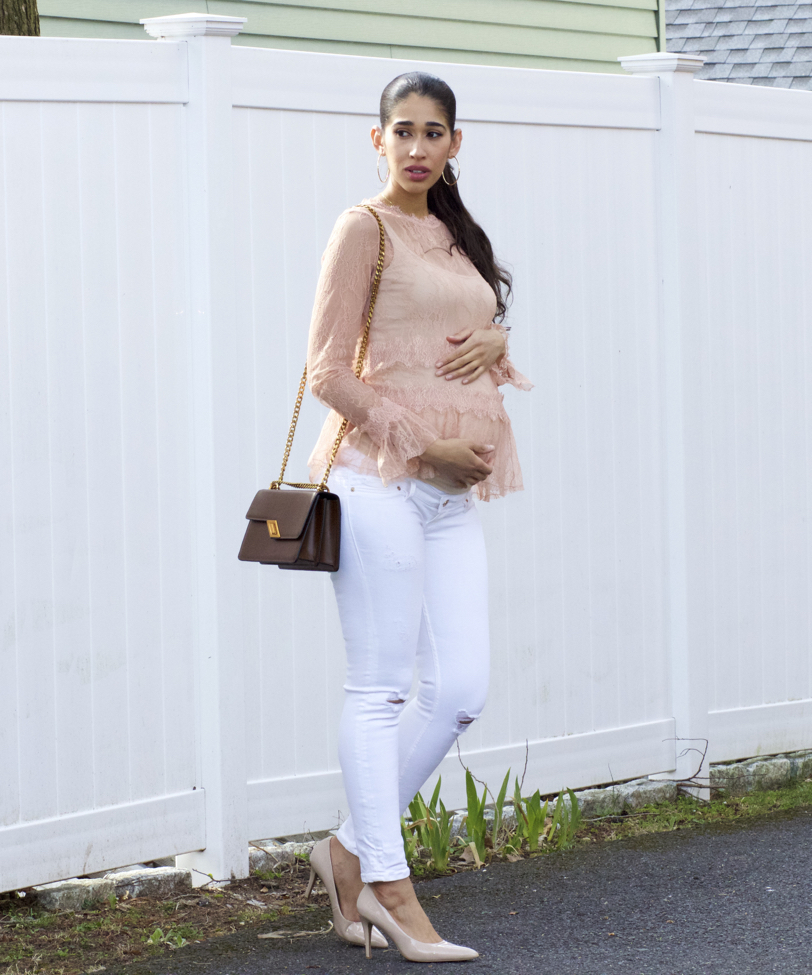 LACE OVERLAY: Similar top | MATERNITY JEANS (the white is almost sold out, but they have other washes in the same fit) | SHOES: Similar | BAG: Similar
---

---
Happy Monday my beautiful friends!
I hope you all had a great weekend! We had a wonderful time at the park Saturday and Sunday. The weather was absolutely beautiful, so it was packed with kids and Aviah was loving it! You guys, it's amazing how much growth and development happens in a year. If you saw the post I shared on Stories last week, you saw how big she's getting and I just can't handle lit. She's a little social butterfly and when she's at the park and sees a lot of little ones her age, she pushes my hands away and wants to go do her own thing. Like, what? Lol! To think that this time next year I'll be bringing two little ones to the park is just mind blowing to me.
Speaking of baby number two, you guys, I'm a little bit more nervous about delivering this time around. I think it's because I know what to expect...particularly the pain of the contractions. The first time around, I didn't even think about nor consider what labor would be like, I just took one day at a time. I had an 18hr labor and more than half way through I caved and got the epidural. I initially wanted to deliver naturally, but I just couldn't take the pain. This time around, I really want to commit myself with going through without it and that means I will really need to focus and somewhat prepare myself mentally and physically more and more as my due date approaches. I've been contemplating on hiring a doula. Did any of you other mamas use one? How was your experience? If not, what did you do to mentally prepare yourself for labor? Particularly if you've had subsequent pregnancies. I'd really appreciate any feedback and words of wisdom you can offer!
Anyway, onto today's outfit. This top is probably one of my most favorite pieces. I love the salmon pink color and the tiered lace, as well as the trumpet sleeves. It's such a beautiful, delicate piece. I personally love the way tiered pieces look on a baby bump. I think it's super flattering and gives off a very feminine and somewhat boho vibe. Perhaps because pieces with this design tend to be light and breezy. I paired it with these maternity jeans I wore when pregnant with Aviah. They're quite comfortable and come in different rinses. As much as I like the fit, they don't compare to the great fit and quality in the Asos pair I wore in this post. The problem is that they sell out so fast, which is why I think I had opted for these, but they are still good and affordable (currently on sale, too!).
Thanks for stopping by, my friends. I hope you feel inspired by today's look! I hope you have a wonderful day and start to your week!