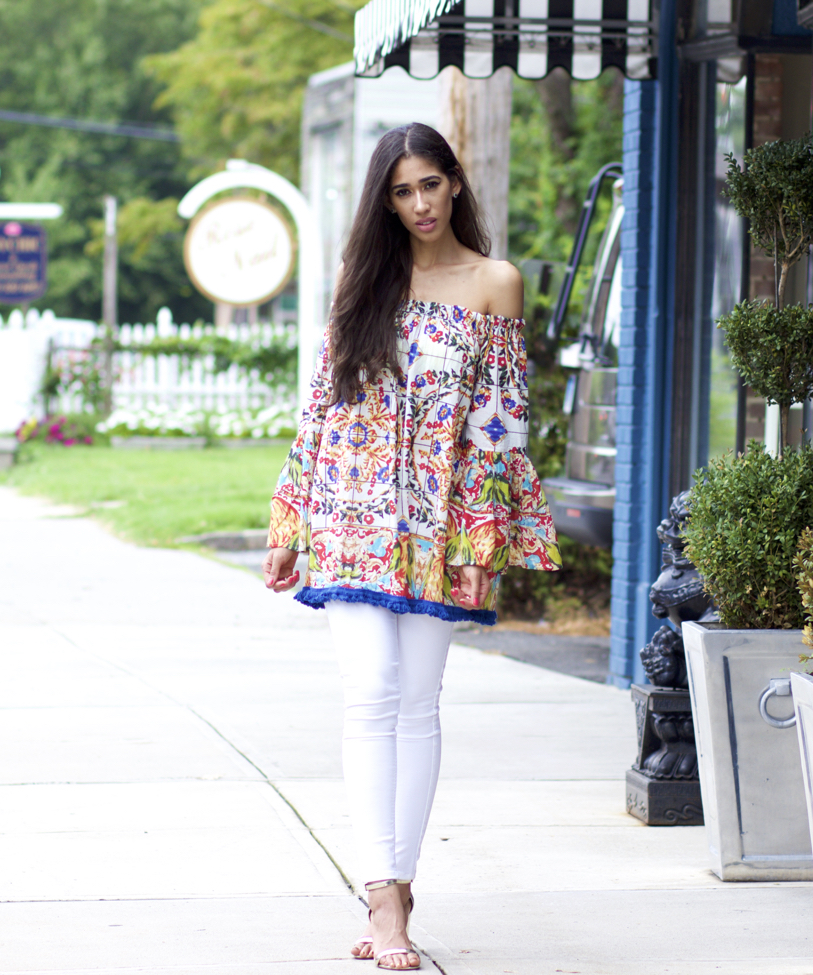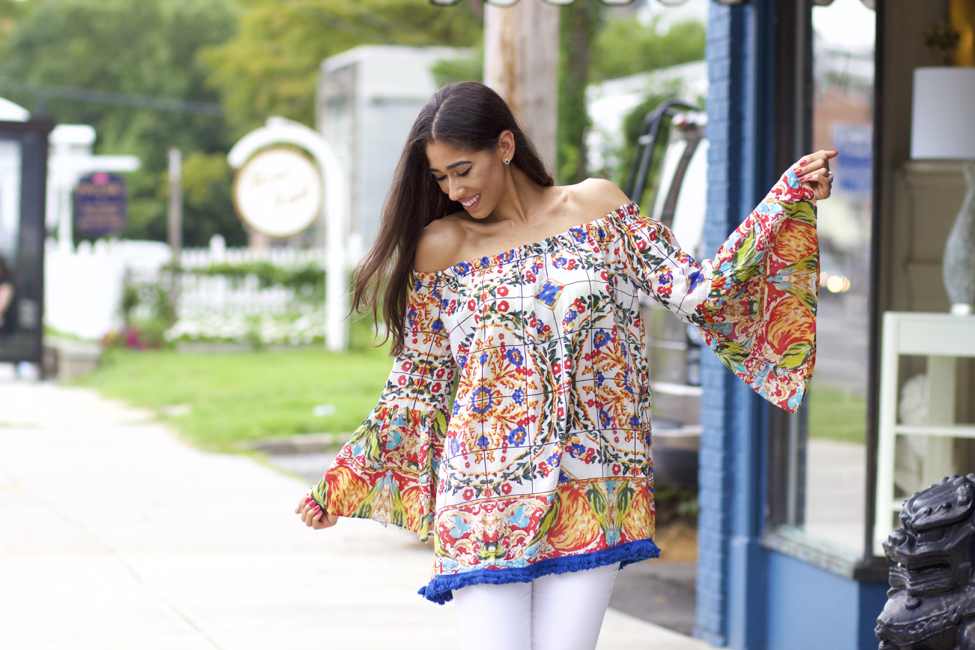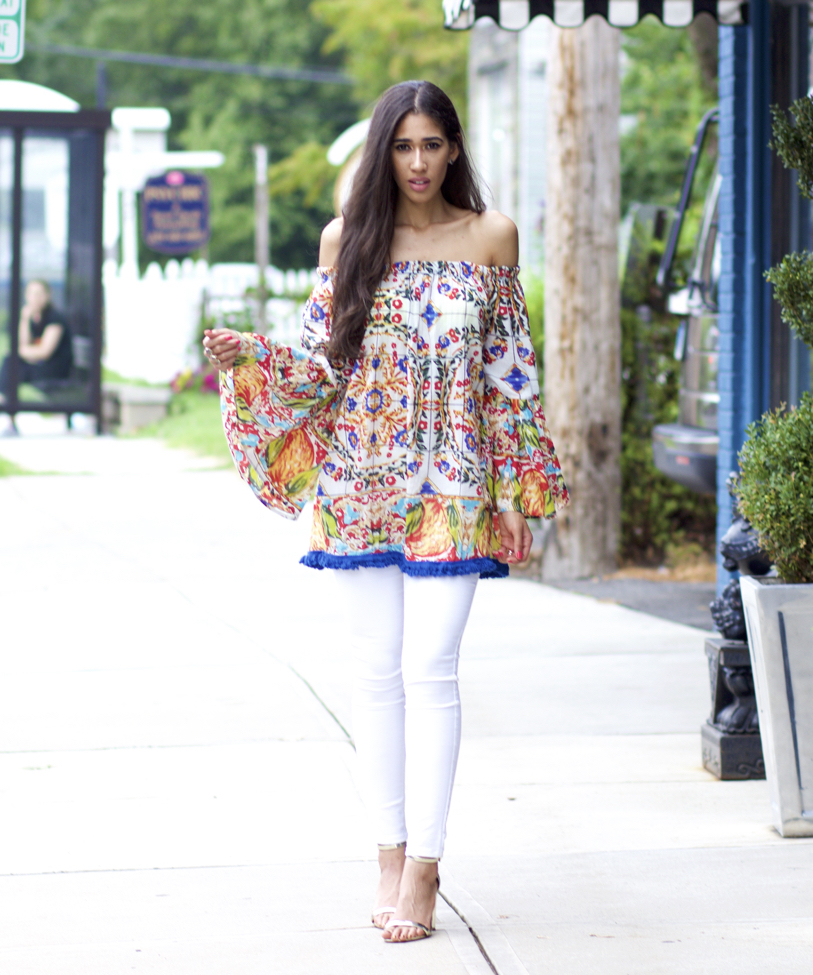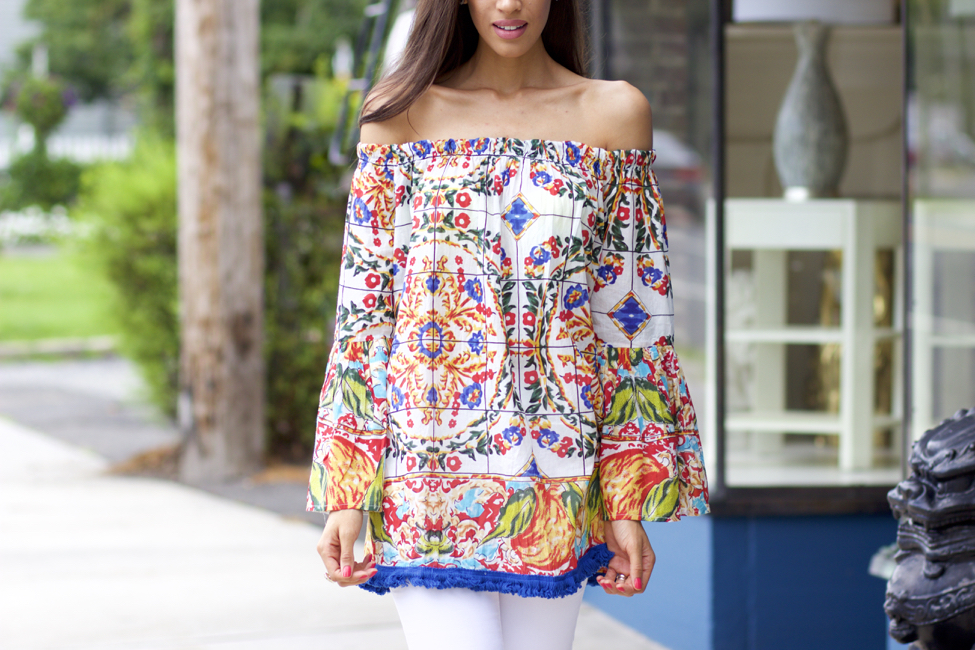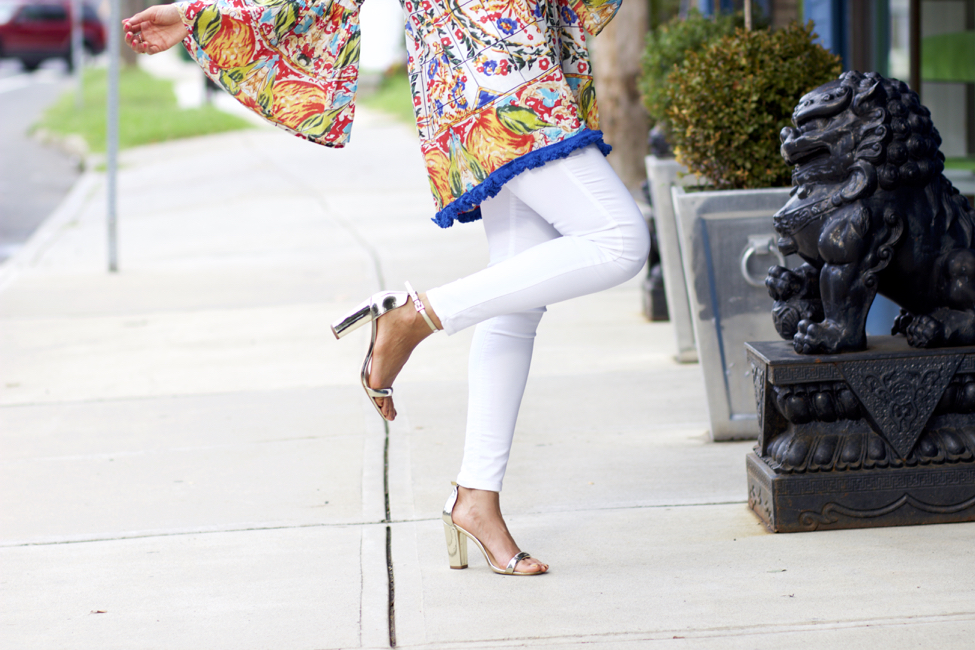 OUTFIT DETAILS!
Top: c/o Naudic (similar ON SALE HERE) // Pants: Marshalls (similar HERE) // Shoes: Aldo (similar HERE)

Happy Monday & Happy Labor Day to all my US friends!
I'm technically still in weekend mode, since it's a 3 day weekend. I've always had a love-hate relationship with a long weekend. I, of course, love having that extra day, but I also find it quite hard to get back into the swing of things come Tuesday and I feel that all the work that needed to get on Monday, piles things up even more come Tuesday. Anyone else feel this way?
These few days are very special to me! First, we're celebrating Eddie's birthday today! His birthday isn't until Wednesday, but since it's a long weekend, we felt it would be the perfect time to celebrate today with family, since everyone is off and for our last summer bbq, though we'll probably continue to grill, until it's too cold.
Also, yesterday was The Style Contour's one year blogiversary! I've been blogging for 3 years now, but for the first two years, my blog was named Jalisa's Fashion Files. If you've been following along this past year, I'm sure you remember the switch! Guys, the previous name was SO lame, I know, haha! Don't even ask me what I was thinking. All I knew is that I wanted to start a blog, but had no clue what direction I wanted to go in, though I knew I wanted to discuss fashion, and what to name it, which I feel the two kind of go hand-and-hand.
It wasn't until I started The Body Shape Video Series , in hopes of inspiring women to feel confident in their bodies by providing tips on flattering ways to style themselves, that I truly found my passion and focus. Throughout the two years of blogging under Jalisa's Fashion Files, I continuously received requests for content discussing body shapes, heights, and skin-tones and one day it came to me that essentially what I was doing was helping women contour their bodies by providing style tips and thus The Style Contour was born!
I'm so very thankful for all of you who take the time to visit each day, as well as leaving such supportive and encouraging comments, which always brighten my day and continuously encourages me. THANK YOU!
Moving right along, Labor Day unofficially marks the end of summer (I have all the intentions of wearing white after today, by the way!) and so I'm ending it with a bang with this gorgeous off the shoulder top from an Australian lifestyle brand, Naurdic. This brand is new to me, but I instantly fell in love with their vibrant colors, prints, and details; you all know that's right up my ally! What I love about this particular top is that it gives me so much Dolce & Gabbana vibes, specifically this print. Right?!
The only thing I'm a little disappointed about, is not many boutiques sell the brand here in the States; I believe there's only two, one in Massachusetts and the other in Kansas, but you can try entering your postal code on their site to see if there's a retailer near you or contact info@naudic.com.
I used the same styling strategy I used in my previous post, Off The Shoulder, to create a figure flattering effect, check it out in case you missed it for some simple styling tips for working with both white pants and off the shoulder tops!
This post is a bit lengthy than what I intended, I guess I write as much as I talk, haha!
Thanks so much for stopping by, my dear friends, and I hope you're enjoying your holiday weekend, see you in tomorrow's post!
XO,