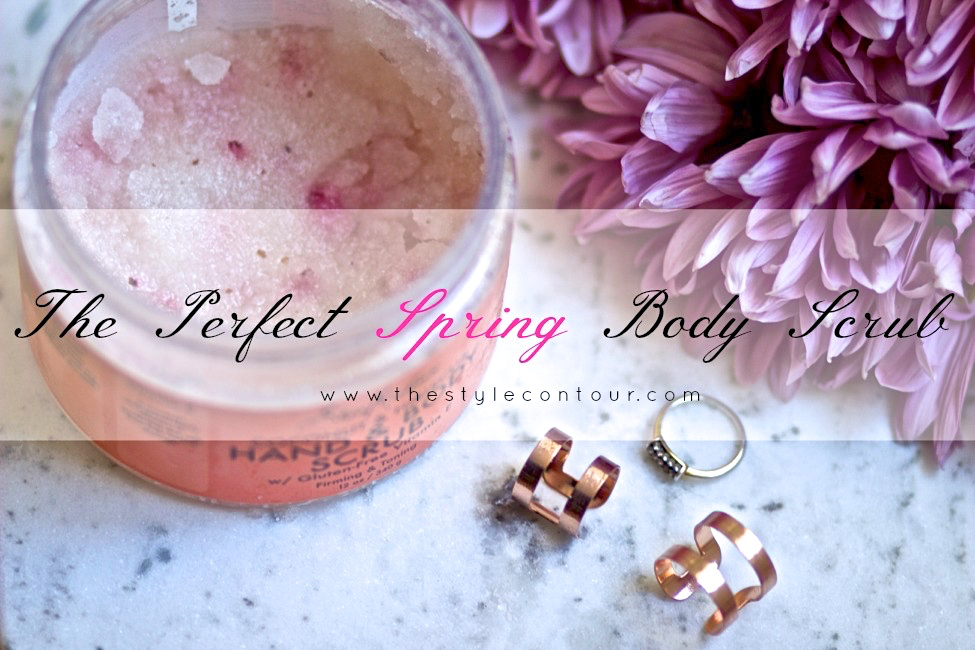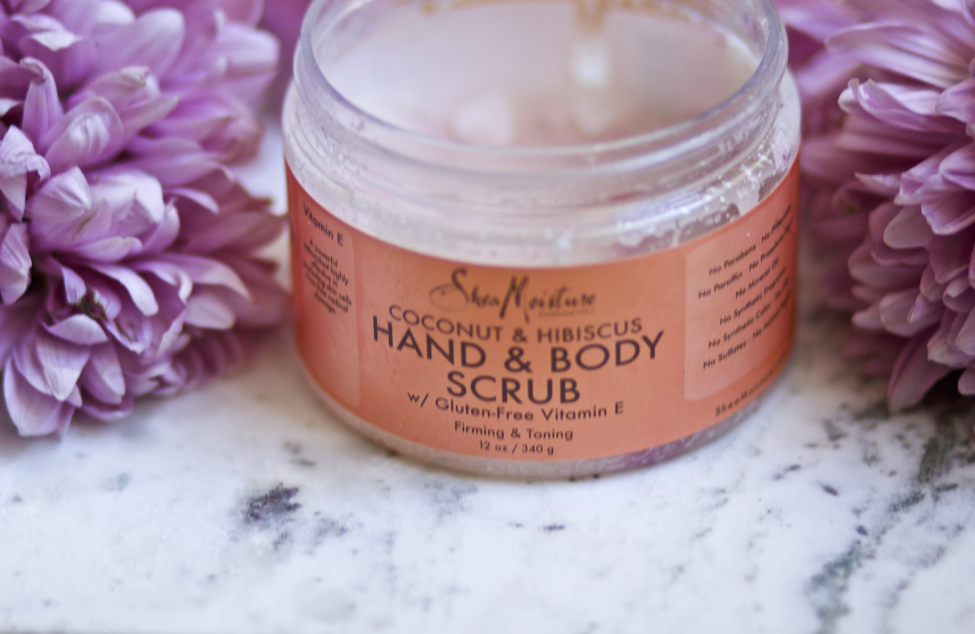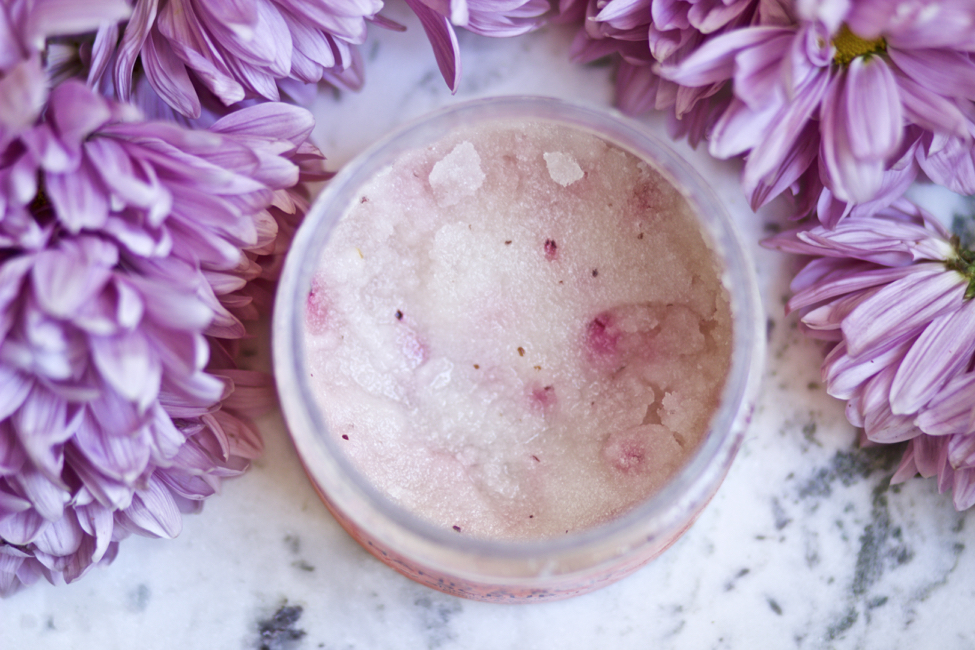 Happy Thursday my gorgeous friends!
I'm back with yet another beauty post! I'm really loving this change because not only am I sharing products I've been loving and using for a while, but it also encourages me to try different brands and products, too, and by the response I received in my previous beauty post, you seem to enjoy the idea of adding beauty related content to TSC as well, which makes me all the more excited!
Today's post is on a brand that I'm very much familiar with and have been using for years! I do want to start off by saying that this post is no way sponsored by Shea Moisture, as you know, I'll always indicate if a post is indeed sponsored, so you'll never have to wonder or guess. I just wanted to address that in case you were curious ;)
I've been using Shea Moisture's products off and on for quite a few years now, maybe 3 or 4. One product that was completely new to me was their Coconut & Hibiscus Hand & Body Scrub. I purchased it on a whim a couple of weeks ago on that trip I took to Target; remember when I purchased the Who What Wear dress?! Since that trip, I've been using it every other day or every two days and I absolutely LOVE it! What initially sold me was the ingredients, smell, and the gorgeous hibiscus flower pedals that can be seen on the bottom of the tub. I love anything and everything coconut; this is a heads up, if you don't like coconut or products with a strong sent, this is not for you. You really get that strong coconut, tropical sent and it lingers even after using a body wash/soap and different scented lotions, making it perfect for both spring and summer! It also fills the bathroom with a tropical aroma, which I personally love!
I have to be honest and say that prior to pregnancy, I hadn't really exfoliated much, neither my face nor my body and I wondered why I was struggling with acne (insert eye roll emoji). My mom is a huge beauty buff and as I told you in my Bio-Oil review (I'm now onto my fourth bottle btw!) she really had been stressing the importance of taking extra care of my skin, since it's been and will continue to stretch and grow. This scrub leaves my skin feeling uber soft and helps to provide a perfect surface for my oils and lotions to absorb and adhere to. I feel that coupled with the moisturizing, this has really helped in improving the overall appearance of my skin and keep stretch marks at bay, especially since it contains certified organic coconut which contains vitamins e and k, as well as iron and fatty acids, all of which are known to help firm and tone the skin.
I don't know if you can tell, but I'm more than half way through the tub and have already stocked up on another. This time around, I also purchased the body butter in the coconut & hibiscus collection, which I'm looking forward to try for the first time as well!
Once again, I'd definitely suggest this scrub if:
1. You love the scent of coconut
2. You love products with a strong, lingering scent
3. You prefer products that contain naturally derived ingredients
4. You're looking for a cruelty free brand to try
5. You're looking for an affordable natural drug store brand
6. Are pregnant and looking for more ways to moisturize your changing body (I did my research while in store before purchasing and the ingredients are not harmful to neither you or baby)
PS: If you really want to see a lot of those pretty hibiscus petals as you see in the photos shown above, be sure to check the bottom of the tub. I've noticed that since this contains natural ingredients, the amount may vary; I wasn't so lucky with the second tub :(
Thanks so much for stopping by, my dear friends, and I hope you're having the best week so far! Feel free to share your favorite body scrub brands in the comment's section, I'd love to know your faves!
XO,