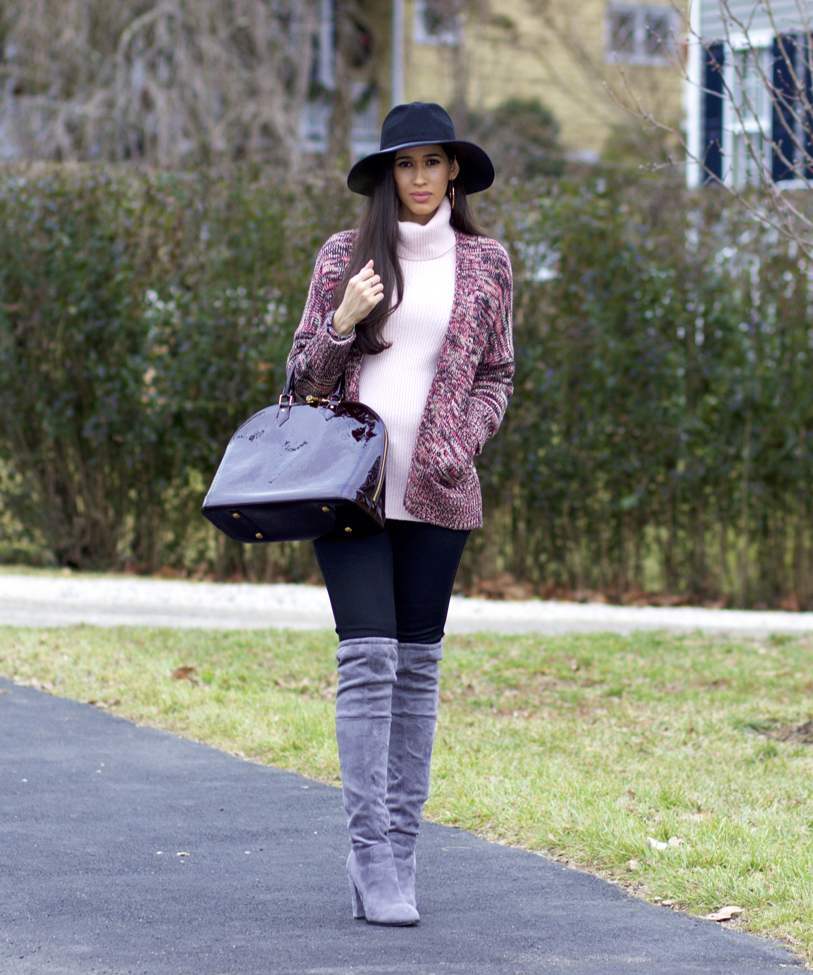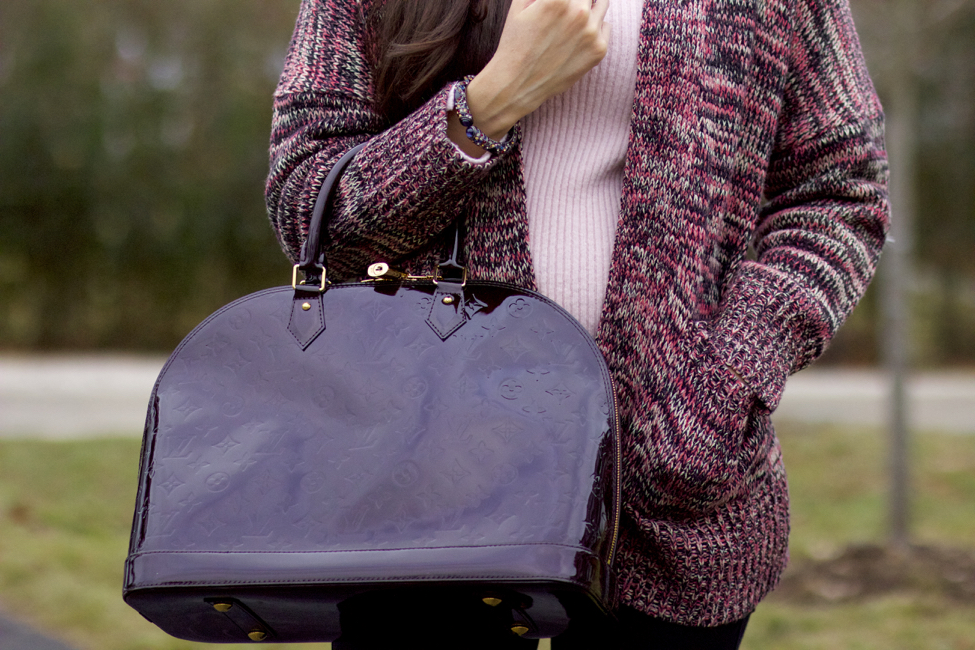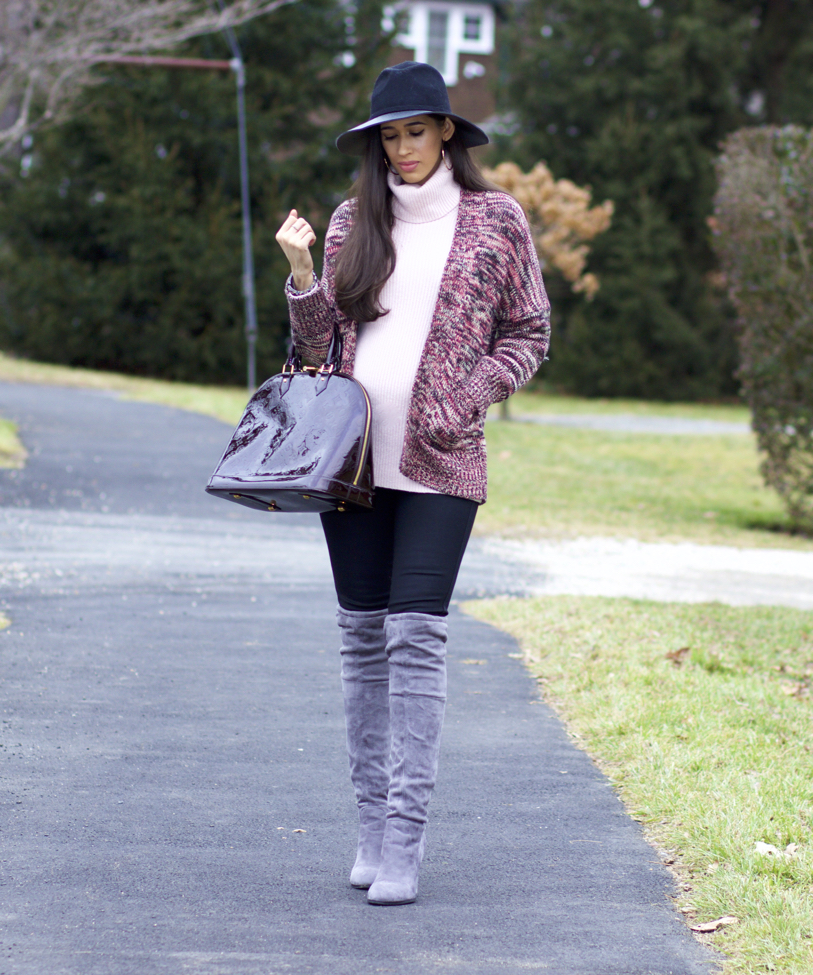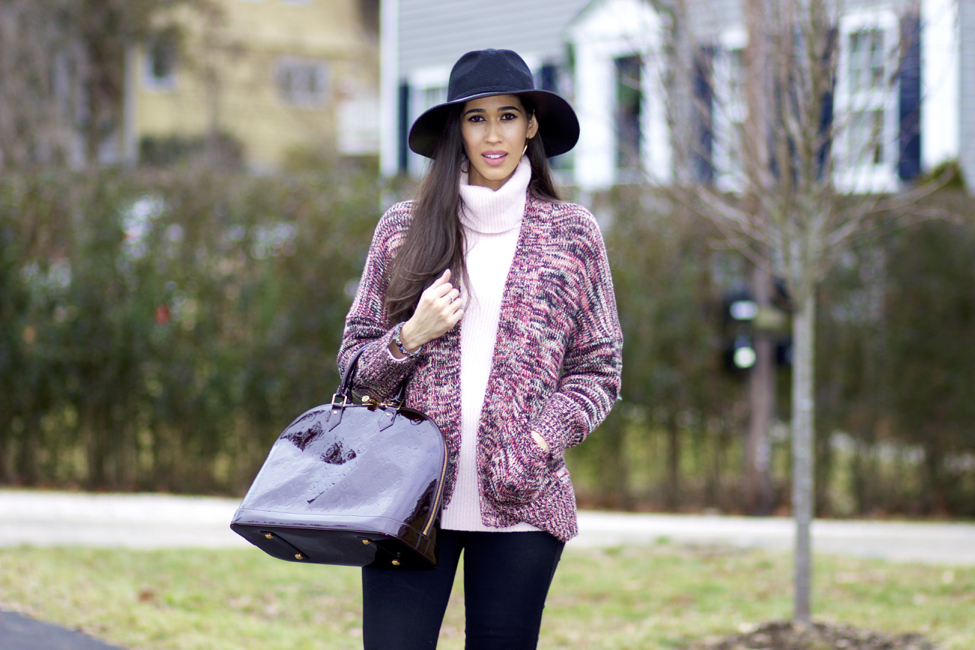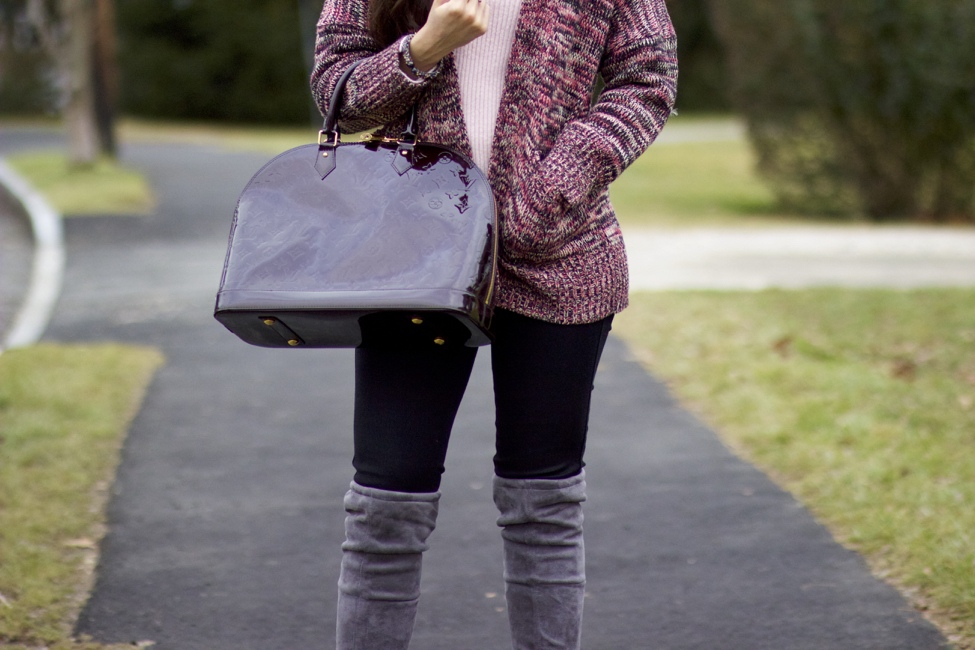 Cardigan: Similar Here | Sweater: Banana Republic: Similar Here | Jeans: New York & Company | Hat: Vince Camuto | Boots: Choie's | Bag: Louis Vuitton
Happy Monday, friends!
How was your weekend?! I hope you all enjoyed it, though it always comes and goes way too fast, right?!
Today, I want to share a few tips on styling the hip area. As someone who is bottom curvy, I've learned what's worked and what hasn't and since my body is changing, I've noticed that certain features are becoming more exaggerated as a result. Now, I can either get frustrated and feel self-conscious about these changes or I can work around those areas by using specific styling strategies that will allow me to wear the pieces that still fit, I love, but that may not necessarily be the most flattering without some extra thought. I choose the latter and I encourage you do the same.
As we know, horizontal lines cause the eye to look from left to right and when applied to clothing, this can cause a widening effect. This is an awesome thing when this is what you wish to achieve, but what if it's not? This pink turtleneck sweater is one of my favorite winter pieces. It's cozy and it's pink, common, how can I not love it!? Haha. The thing is, it doesn't look good at all tucked into jeans, leaving me with one option only and that's to leave it untucked. When worn untucked, however, it hits right at the widest part of my hips, but I wasn't about to let this stop me from wearing it!
So, I decided to pair it with a pair of black jeans, which slims the entire leg, including my (growing) hips and a chunky cardigan that diverts the eye upwards, especially since it's a cardigan, automatically causing the eye to move top to bottom. In addition, I added a wide brim hat, which also keeps the eye up. Had I worn this sweater with a pair of light washed jeans on it's own, the hips would be the only focal point, which is again, not the effect I want.
I hope this gave you some inspiration in knowing that there are ways you can make many items that wouldn't necessarily flatter your shape work, it's all a matter of adding other elements that work together to create a harmonious and flattering outfit, which will have you feeling confident wearing your favorite piece, knowing you look great. What's better than that!?
Thanks so much for stopping by, my gorgeous friends! May this week be filled with confidence, positivity and productivity for all of us!

XO,