Happy Thursday, beauties!
A very popular spring and summer trend this year is the slip dress, inspired by lingerie, this dress is uber feminine and light in weight and texture. If you've been eyeing this trend, but have been on the fence wondering if it would work for your shape, hopefully after reading this post, you'll know which kinds would be ideal for your figure.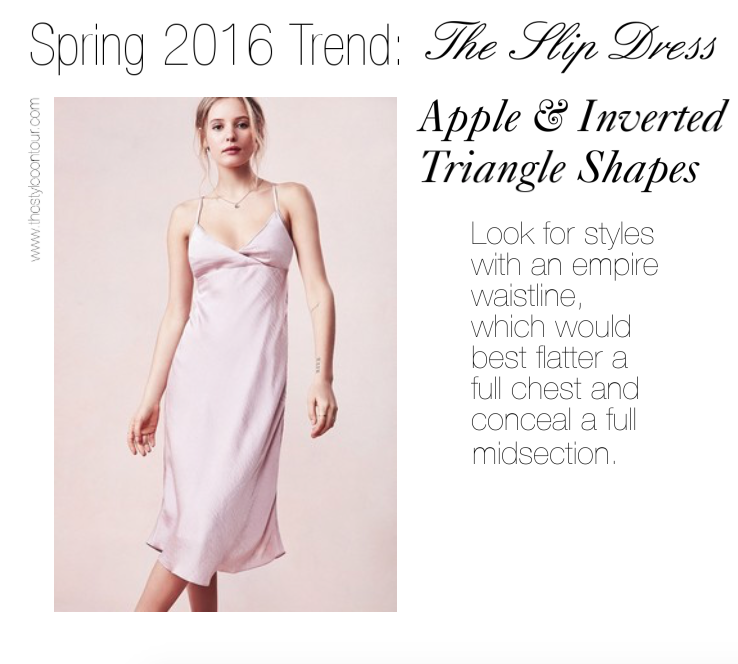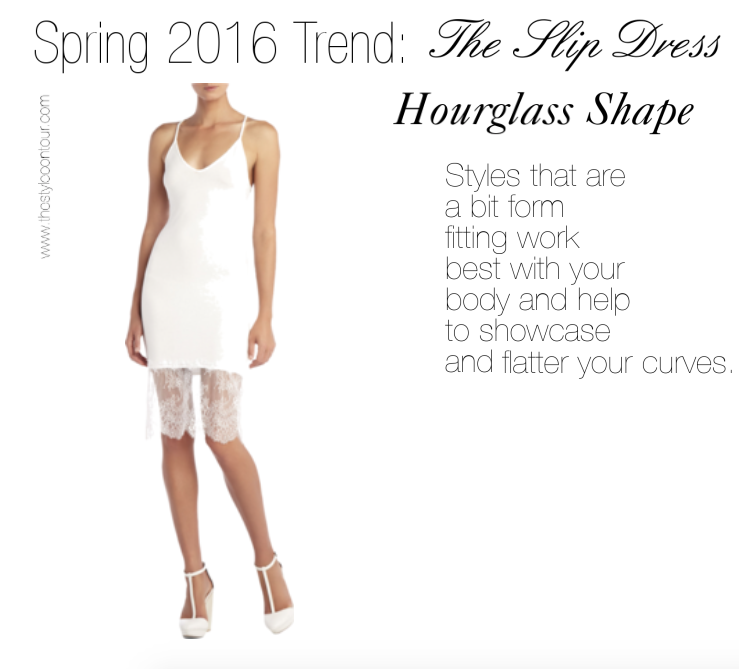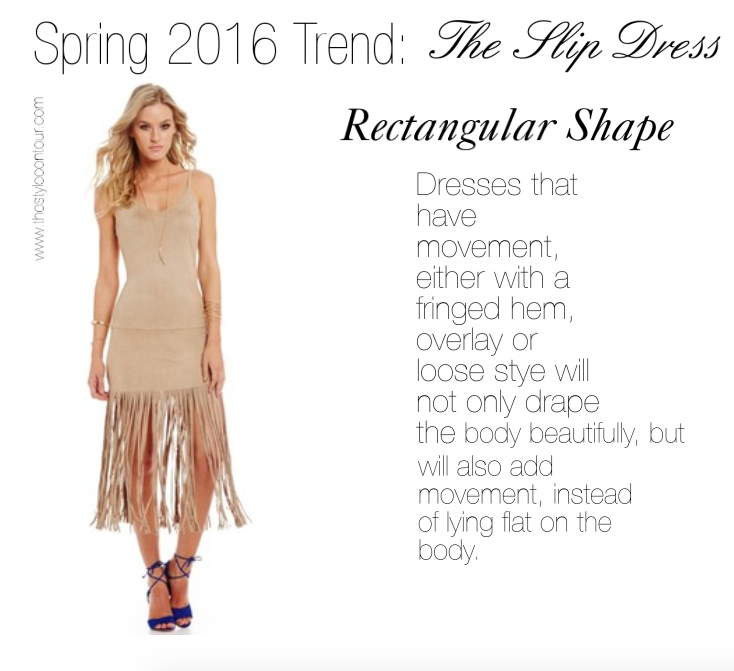 SHOP THE DRESSES IN THE SET
Apple & Inverted Triangle | Pear | Hourglass | Rectangular
Again, I hope you found this post helpful in selecting the best slip dress for your body shape, so you can rock this trend with utter confidence! Thanks so much for stopping by and I hope your day is as fabulous as YOU, my dear friends!
XO,