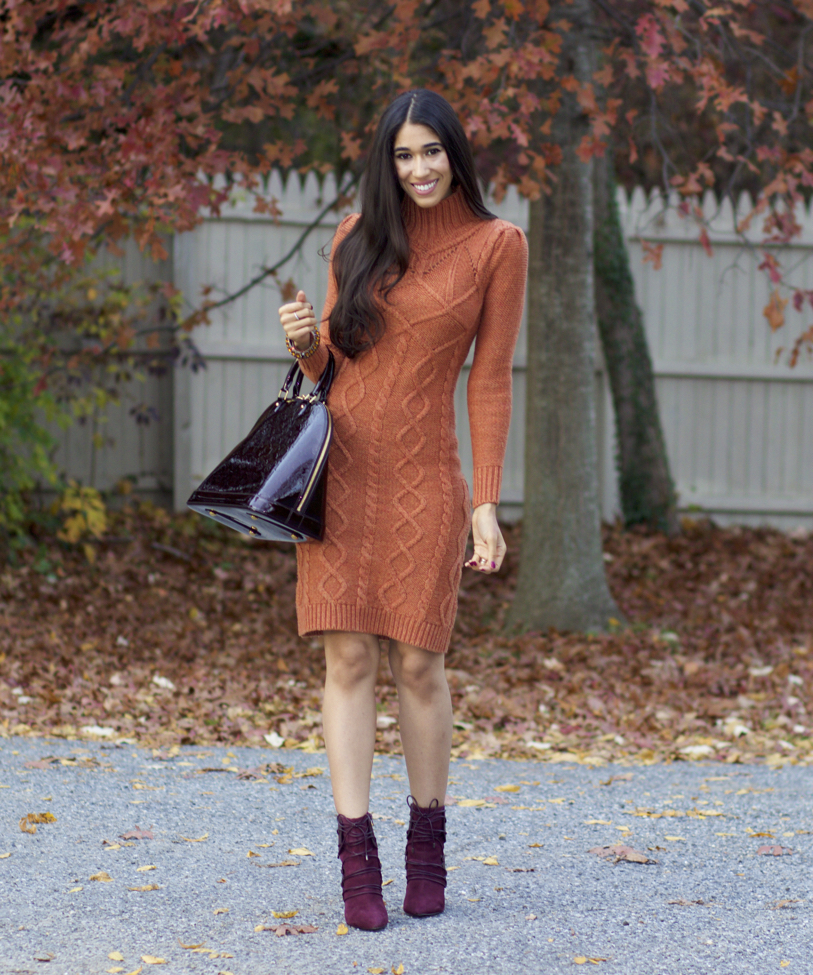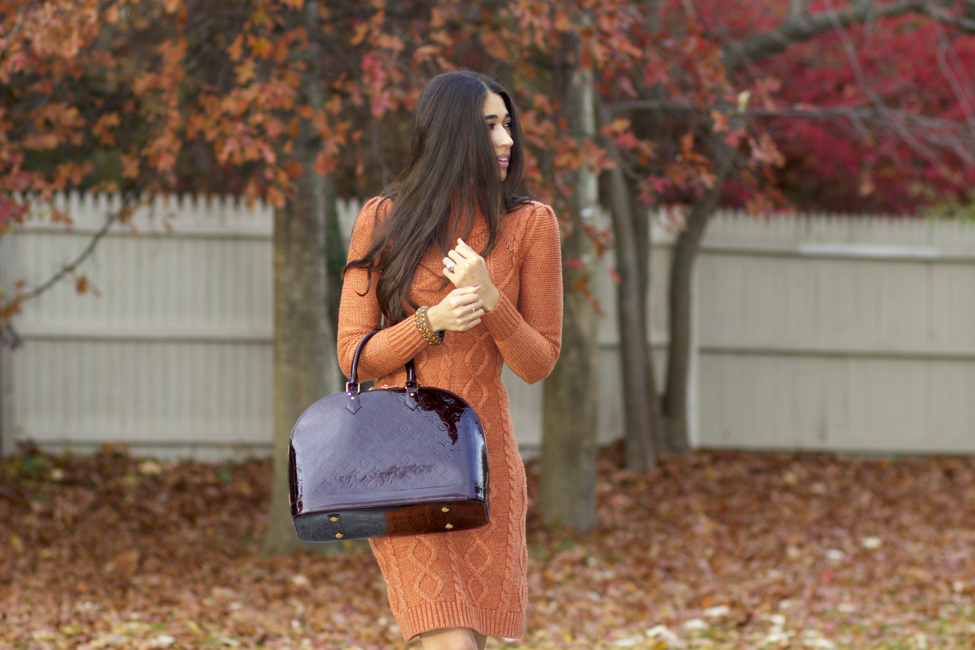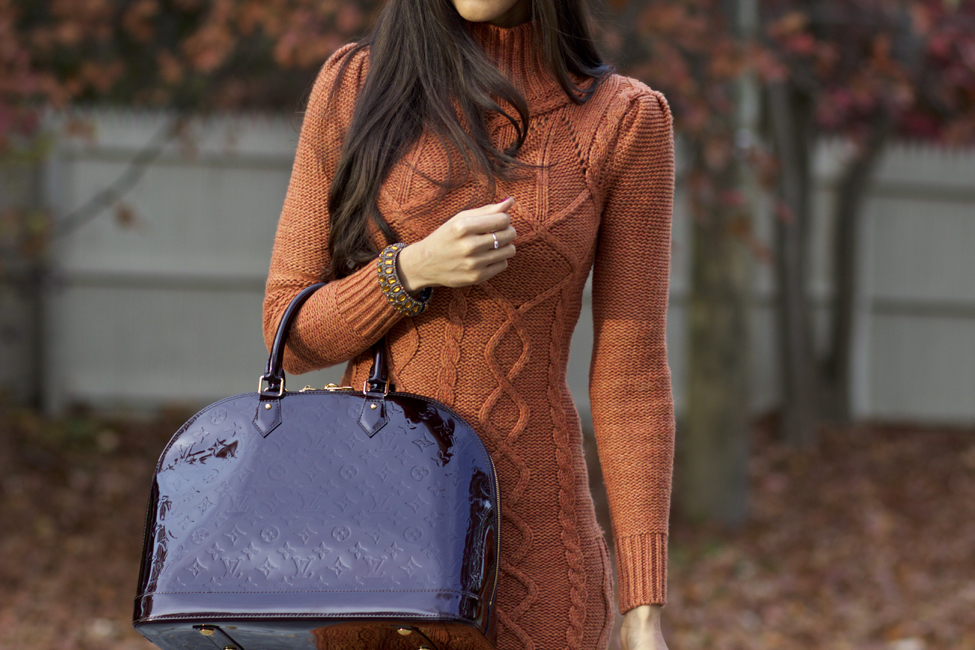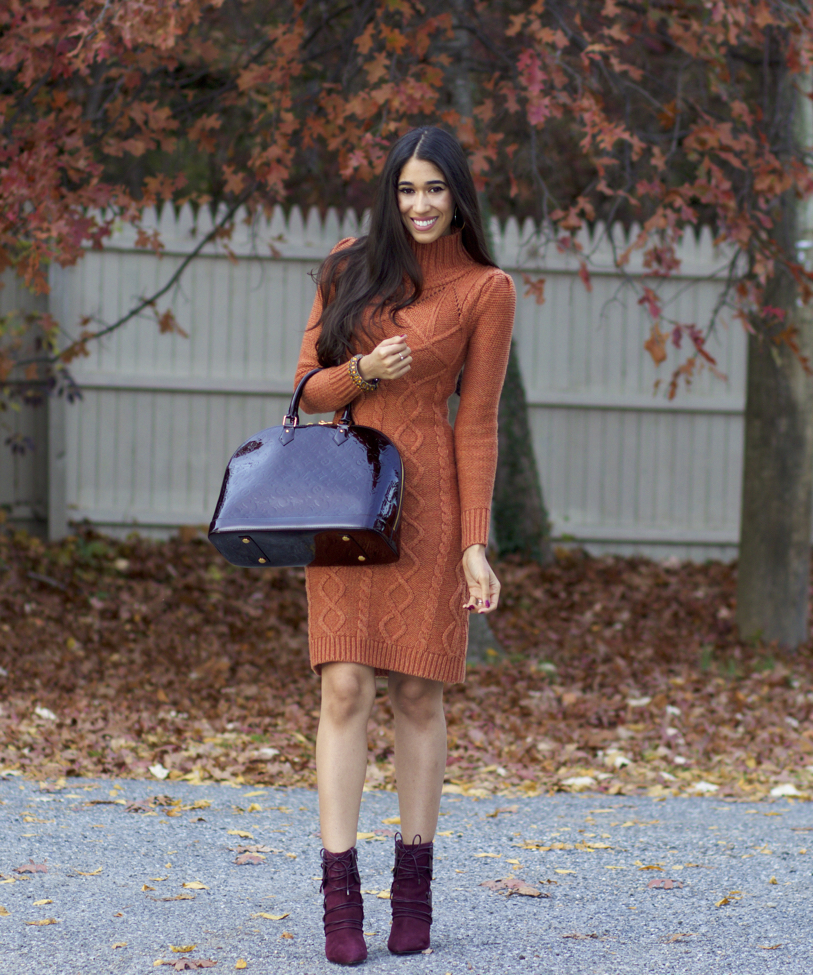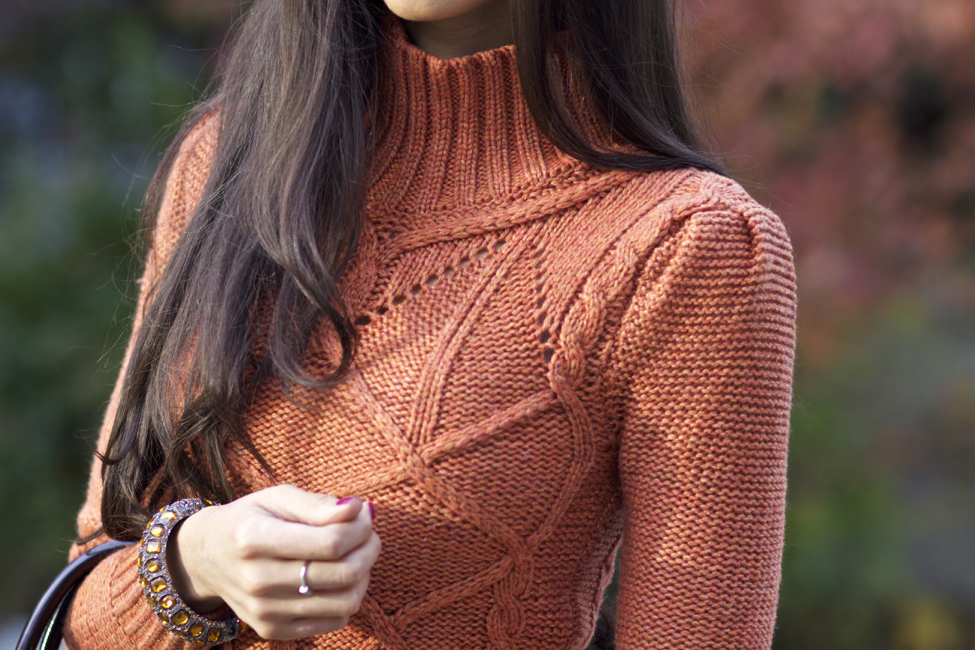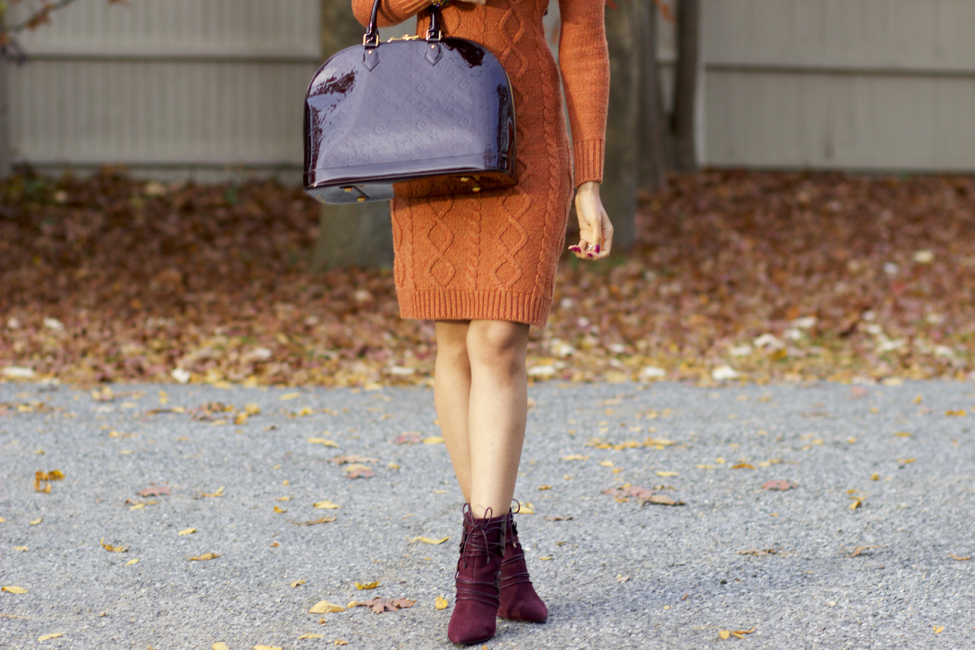 :Outfit Details:
---
Dress: Victoria's Secret- Yes, that old! (similar style HERE) // Bracelet: Little Switzerland (similar HERE) // Purse: Louis Vuitton // Boots: Nine West (HERE)

---
Happy Friday, friends!
How'd your week go? I'm always glad when Friday rolls around whether it's been a great week or one I wished would've been fast forwarded. I mean, who doesn't, right!?
Anyway, this orange sweater dress is one of my favorite dresses of all time. You can't even imagine how disappointed I was when I learned that Victoria's Secret no longer carried clothing, some of my best and most worn pieces were from them. This dress has to be somewhere around 8-9 years old. It's such a figure flattering design, since it has all the vertical cable knit details and the dress is pretty structured, so it holds everything in perfectly. You guys, it came in like 12 colors and I regret not buying them all! MAJOR bummer!
I decided to pair the orange dress with a pair of burgundy ankle boots and a matching purse. You may have noticed that I often match my shoes and purse. Not only is this a classic styling method, but it really helps to add a cohesive element to your outfit, making it appear thought out and polished. I love the way the this shade of orange looks paired with burgundy; I feel it's perfect for this time of year!
So, I'm hosting Thanksgiving at our place this year and I have no clue what I'm making at all, haha. I've hosted in the past and have cooked everything from scratch all by myself (give me a screen high five, girl!). This time around, there will be a bit more people than in times past, so the pressure is on. Yes, the pressure cooker will be on, haha. Get it?! Lol. Seriously, my dad is such a great cook, but he thinks he's a food critic and so, no one does it quite like him (insert eyeball roll emoji). I love him dearly and he's decided to do the turkey and I'm sure it's because he wants to be in control of the spices, but hey, Eddie and I aren't complaining, lol!
Have YOU planned out your Thanksgiving menu? Thanks so much for stopping by, my gorgeous friends, and I hope you have the most amazing weekend ahead!
*I may be a little behind in responding to comments, a very hectic day and weekend ahead, but I will respond :)
XO,