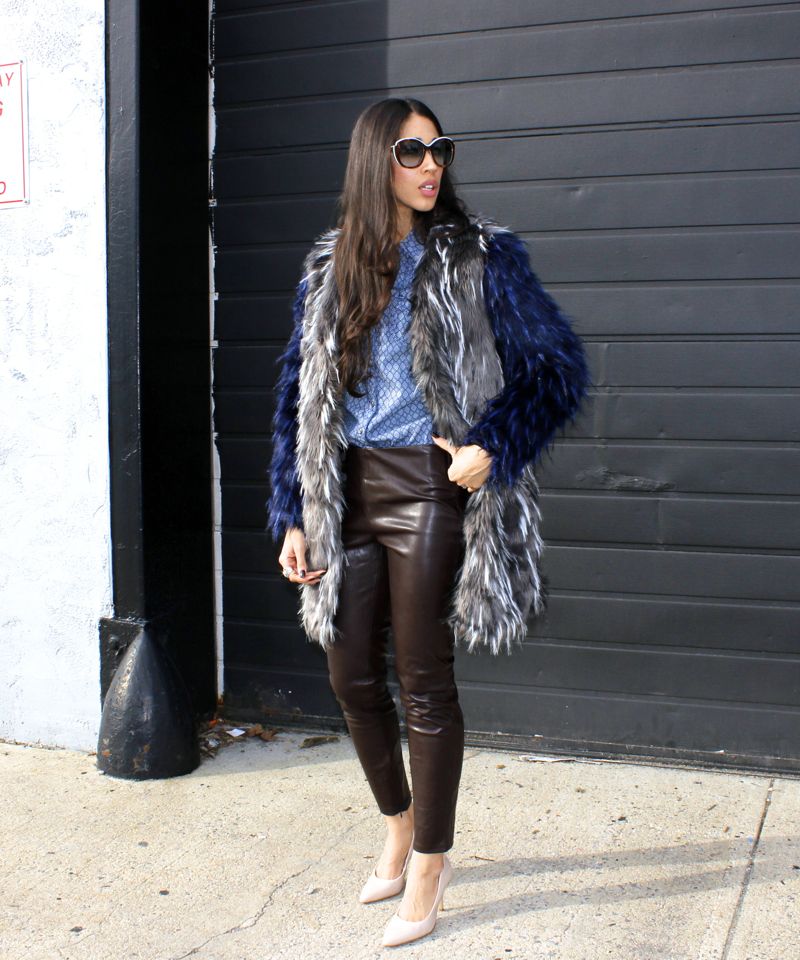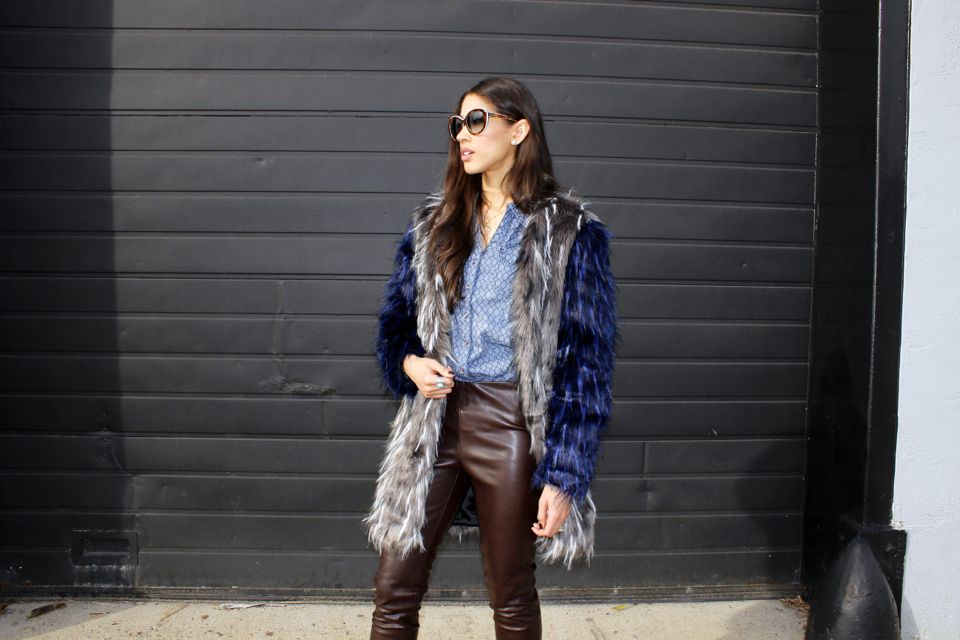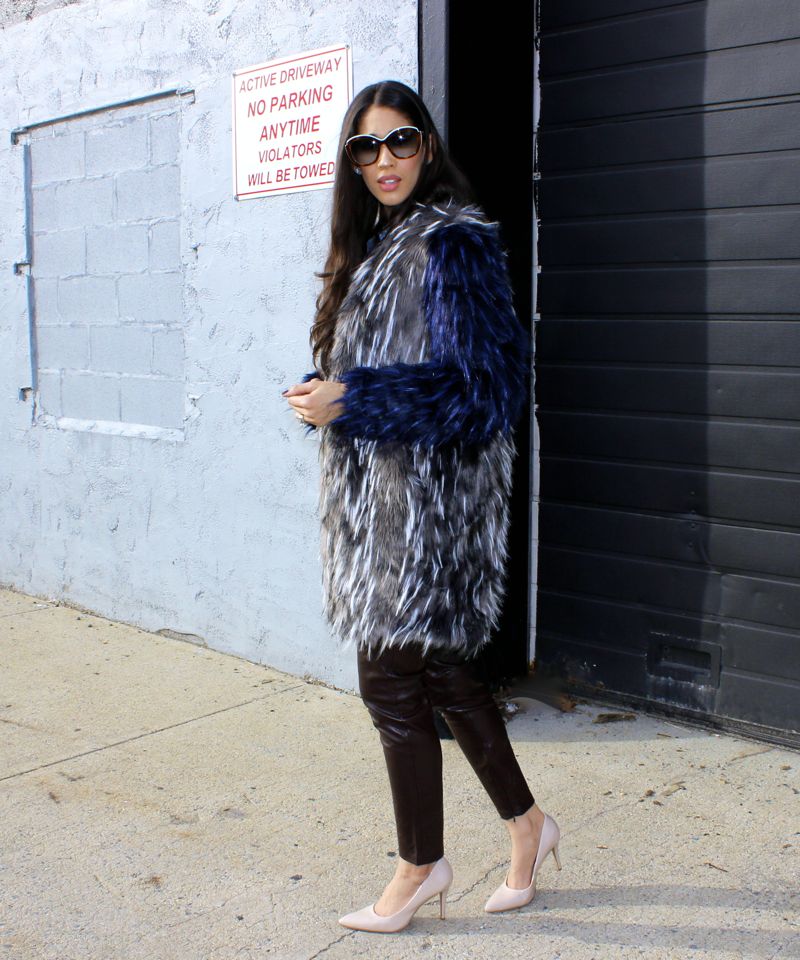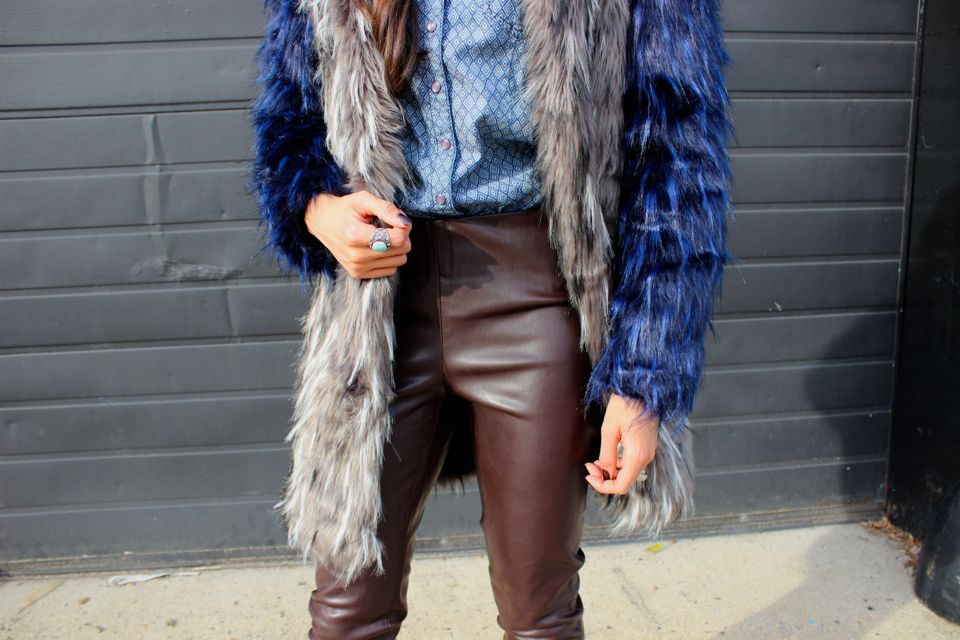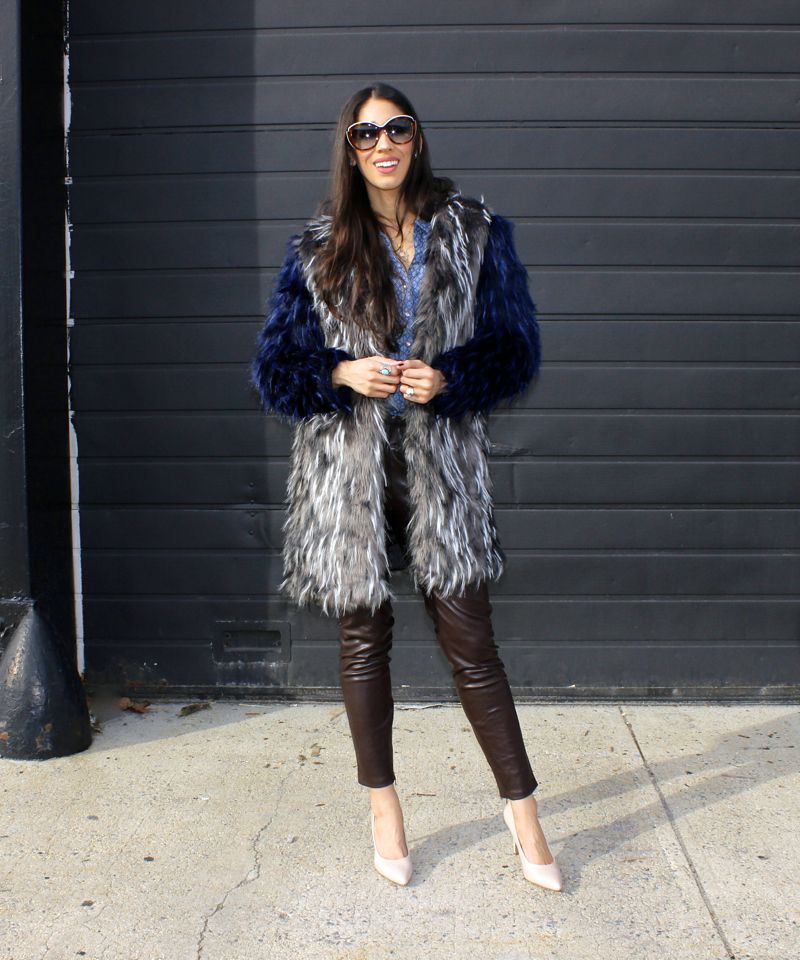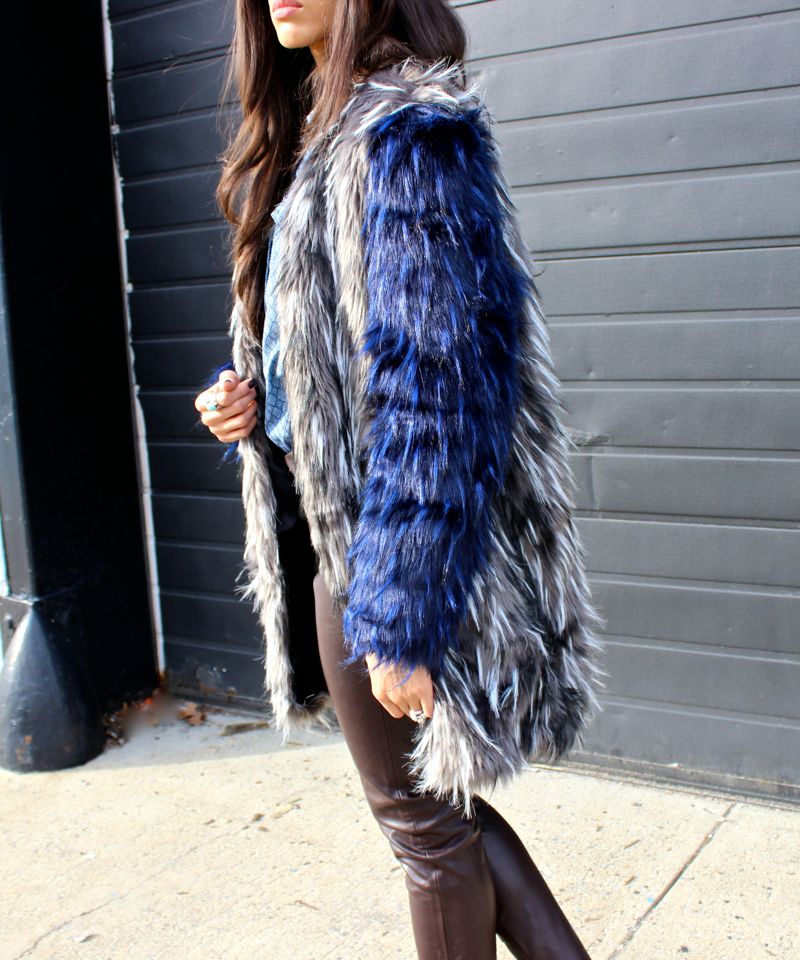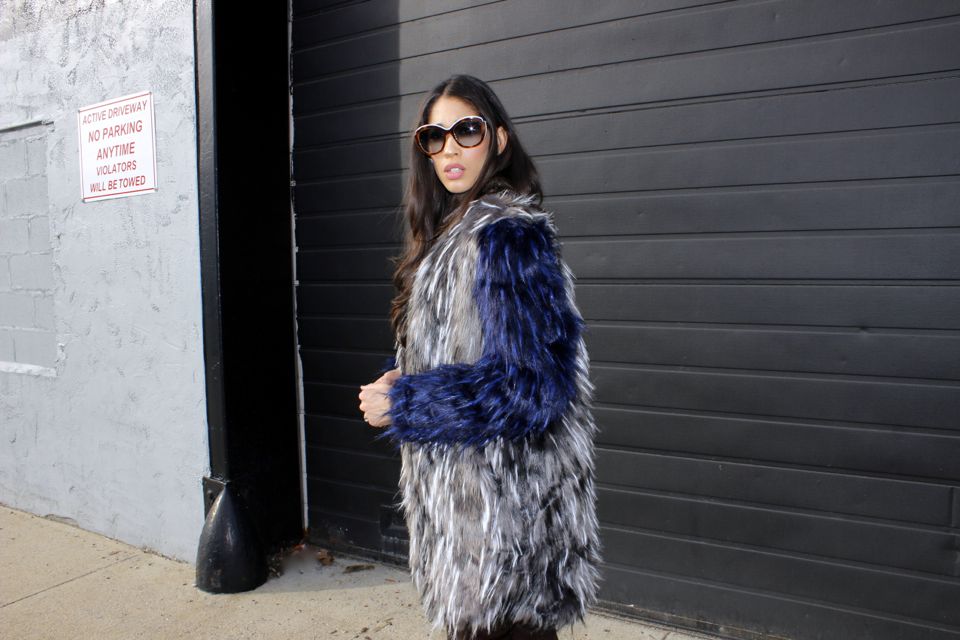 RECREATE THE LOOK!
Faux fur coat: Glamorous (similar style ON SALE HERE) // Shirt: Buffalo Denim (similar style ON SALE HERE) // Pants: Zara (similar HERE) // Sunglasses: Salvatore Ferragamo (HERE) // Shoes: Nine West (HERE)

Happy Hump Day, beautiful friends!
Today marks the start of New York Fashion Week Fall 2016, one of the most significant and pivotal events in the Fashion industry. This is a time when new collections that designers have earnestly and tirelessly worked on are debuted, models make their mark or heighten their careers by the amount of shows they've booked and of course, we can't forget about the fabulous street style by the industries top influencers!
Having been blogging for about 3 years now, I've attended a number of events and shows for Fashion Week, but it wasn't until recently that I began to ponder what this all means to me and you. How does attending these shows and events benefit you, my reader, is the question I've been asking myself these past couple of days. In times past, I would simply attend the shows and admire the beautiful collections and be on my merry way, excited and humbled that I was even invited. But now, I want to attend each event with an intent to bring something back for you. I want what I've had the opportunity to be apart of to somehow influence my content and the suggestions I offer you. I guess what I'm saying is that I'm expecting more from Fashion Week moving forward and hope to suggest brands that I feel you would love and resonate with.
Today, I'm not attending any shows. I will, however, be backstage with Aveda for Leanne Marshall's show tomorrow, which I'm really excited about because I've never been backstage before, as well as a couple of more shows this week. For today's look, I went for a chambray and brown leather mix with a statement faux fur coat. I was initially going to pair the chambray and leather pant alone, but then I glanced over at my dress form and realized that the addition of the coat would make for an even more interesting combination; I really love the way it turned out! Chambray and leather can be worn by anyone, regardless of body shape, as the two are structured pieces, which tend to work with each shape. You could substitute the fur coat with a fur vest, which I plan on doing in the another look, for a similar effect. I do want to point out that when shopping for fur coats, you do want to keep your height in mind because larger styles, like this one, may overwhelm a petite frame, especially since their so voluminous (I feel like King Kong in this one, no lie). Instead, for petites, I'd suggest cropped or a style that falls at the hip bone to avoid shortening both your torso and legs. When it comes to body shapes, I'd like to suggest that if you're an apple shape, you consider a longer style, past the hip bone, as it will help to better streamline your shape, bringing attention to those fabulous legs of yours ;)
I hope you enjoyed the post and felt inspired in some way by it! Thanks so much for stopping by and I hope your day is as amazing as YOU!
Xo,