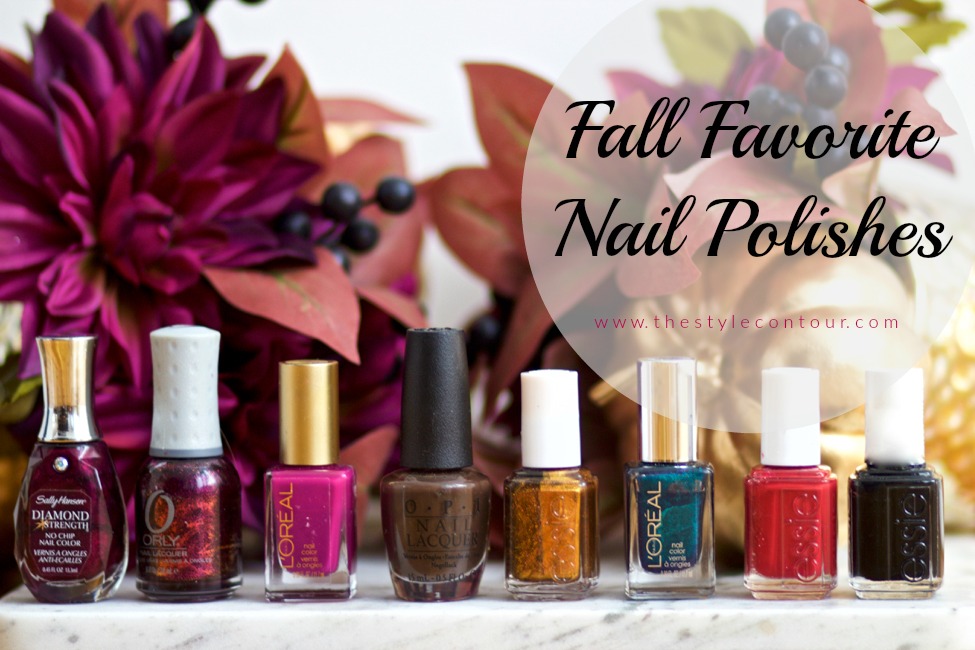 Happy Thursday my dear friends!
Last spring, I shared some of my favorite seasonal nail polishes with you, so I thought it'd be fun to share some of my fall favorites! I try my best to have my nails done because they make all the difference in my mood and self-esteem believe it or not! I feel more put together when they're done and I love exploring different color options that are practical to wear with much of my wardrobe for the week (I try to do them weekly) and that also serve as a statement, specifically during the summer and fall seasons when colors are most often embraced.
So, here's the list of names and brands shown in the above photo from left to right:
Sally Hansen Diamond Strength Save the Date
OPI Suzi Loves Cowboys (discontinued, but I found it on eBay!)
L'Oréal The Muse's Attitude (this is a limited edition from Project Runway collab, I've linked a similar shade)
Special Notes: Essie's With the Band is more of a muted red, with orang-y/rust undertones, when photographed, it appears much more red than it actually is. I typically wear it come November because it reminds me of pumpkin pie :) Also, The Muse's Attitude is a gorgeous emerald polish. I wear it both during the fall and holiday season, it has blue-ish/purple-ish undertones when the light reflects, so pretty!
I hope this post gave you ideas for some polishes to try this fall season. I know it can be easy to fall into a color rut, opting for the same 'ol, same 'ol, so it's nice to switch things up a bit and with so many different colors and brands to choose from that can be overwhelming, it's nice to have some suggestions to narrow in on!
Have a wonderful Thursday, my sweet friends, and I'll see you all tomorrow!
XO,