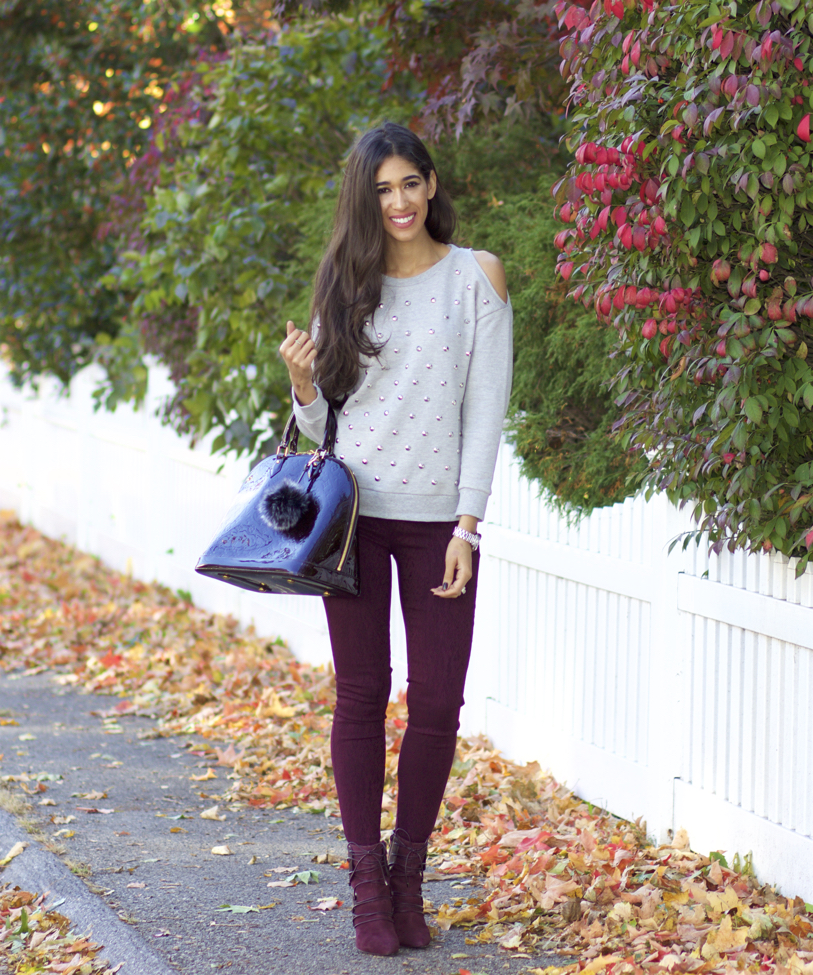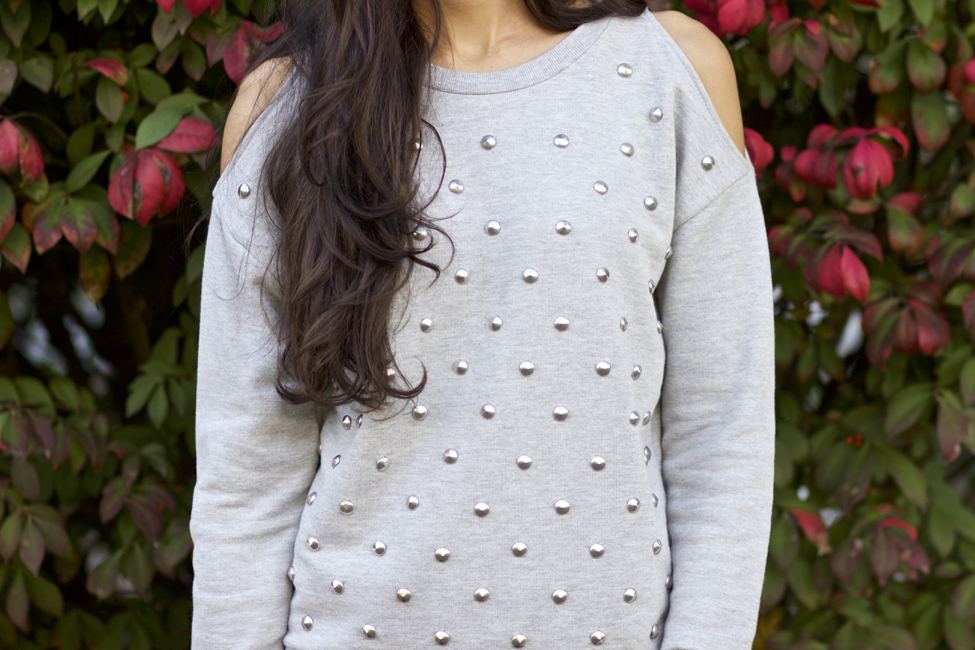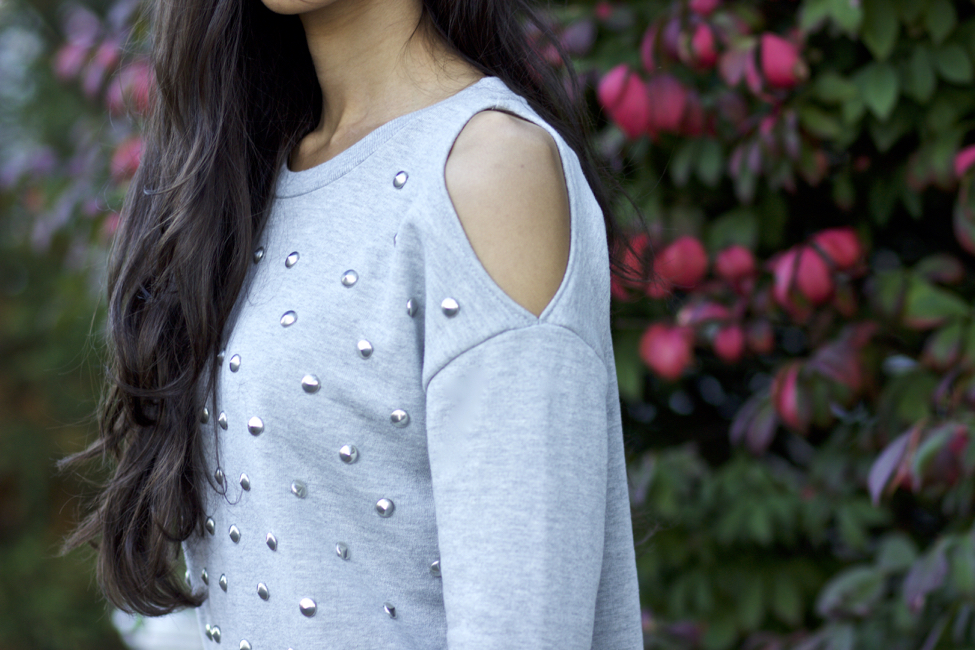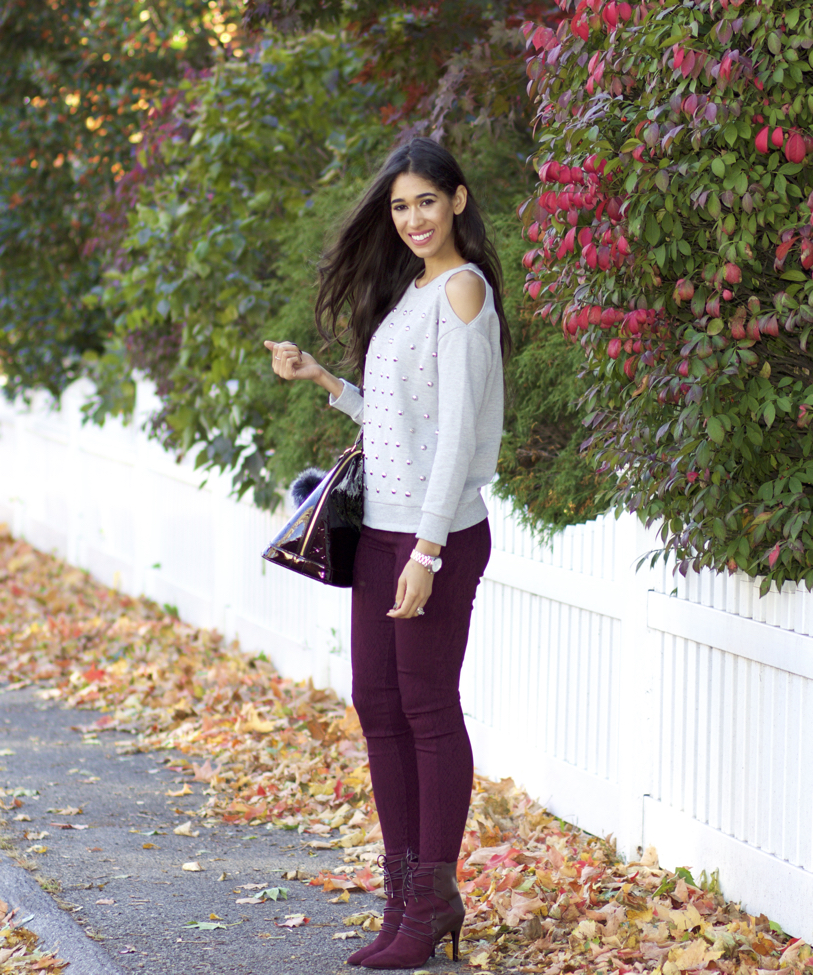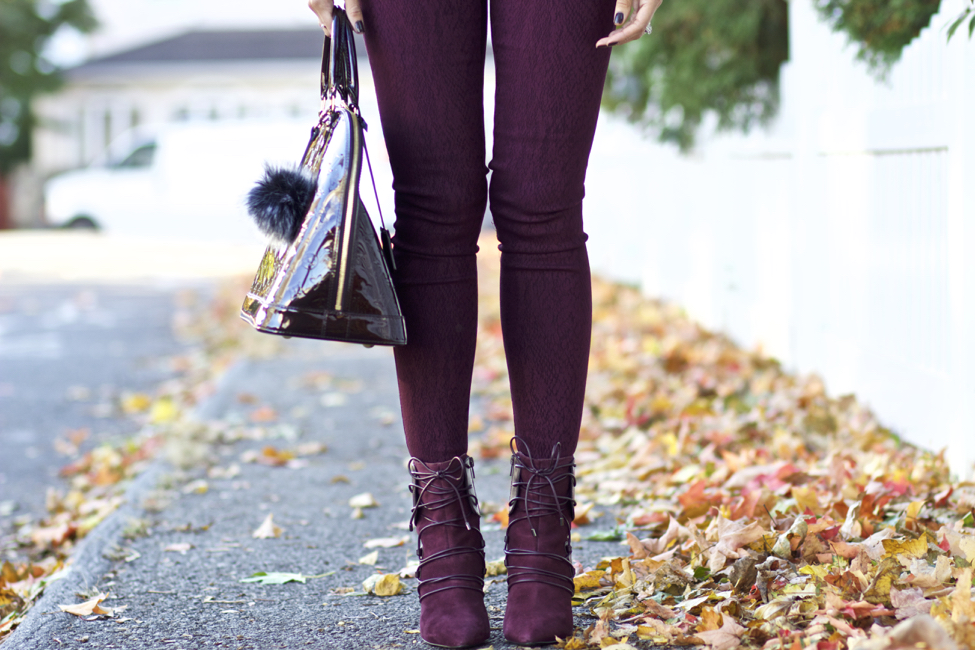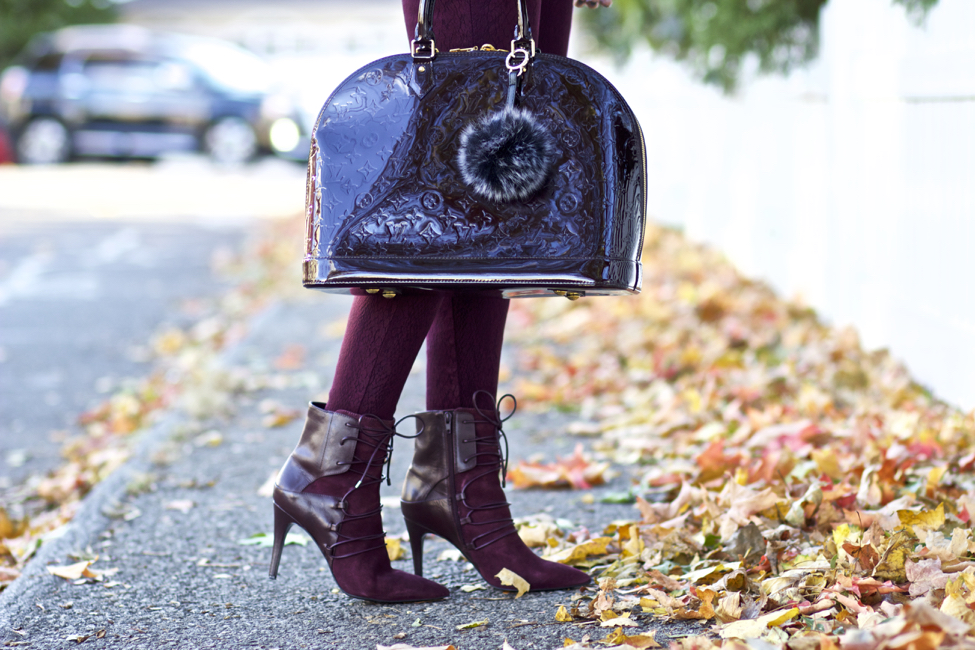 :GET THE LOOK:
---
Sweatshirt: Juicy Couture (similar HERE) // Leggings: Saks off 5th (similar HERE) // Bag: Louis Vuitton // Pom Pom: similar HERE // Boots: Nine West (HERE) // Watch: Michael Kors (HERE)

---
TGIF, my sweet friends!
Ok, so you've read the title of the post, now can you guess what that color is? Lol. I'm sure it took you all of .2 seconds to figure it out; I'm SO obsessed with all things burgundy this fall. I've always loved the shade, but for some reason, this season I'm really taken by it. Perhaps it's because we're seeing it in more options this year? I think so. I lost track of the amount of times I've worn these boots. You all know how much I love to experiment with color combinations, but never have I ever thought that burgundy went with SO many colors, which keeps me reaching for them!
Now, please, I don't want you to feel as though I'm trying to sell you because you know I'm not like that and I try to come across as a friend (I mean we are friends, aren't we?!) sharing tips and suggestions never as a sales person. I know can easily appear that way in the blogging world, I get it. I will say this, though, I highly suggest these boots and they're selling out quite fast, with only a few sizes left in the burgundy, so if you've been eyeing them, get them! Plus, if you sign up for Nine West's e-mails, you instantly get an e-mail sent with a 15% coupon code. I may or may not have used a few e-mail addresses, lol. What? Common now, don't act like you don't do it either!
I decided to pair the boots with burgundy leggings because I love the effect that matching shoes and bottoms create. It slims, elongates, and flatters everyBODY and can be done with colors other than black, an example I also wanted to showcase. Often times we think to pair our black boots with black leggings or jeans to create this effect, but it can certainly be done with any and every other color. You many not always have an exact match, but as long as the shades you're working with are within the same color category, then it will produce the same effect; give it a try!
Now that I've told you what color I'm obsessing over the season, now tell me what's YOURS!? Thanks for stopping by, my dear friends, and I hope you have the mot amazing weekend ahead!
XO,