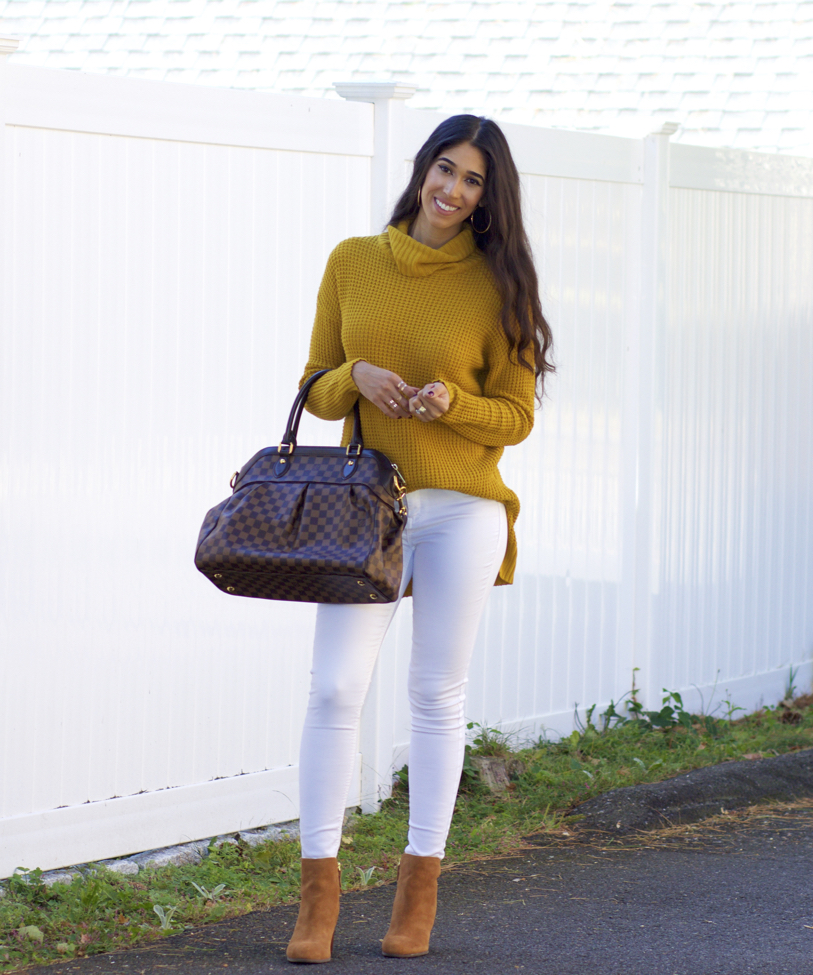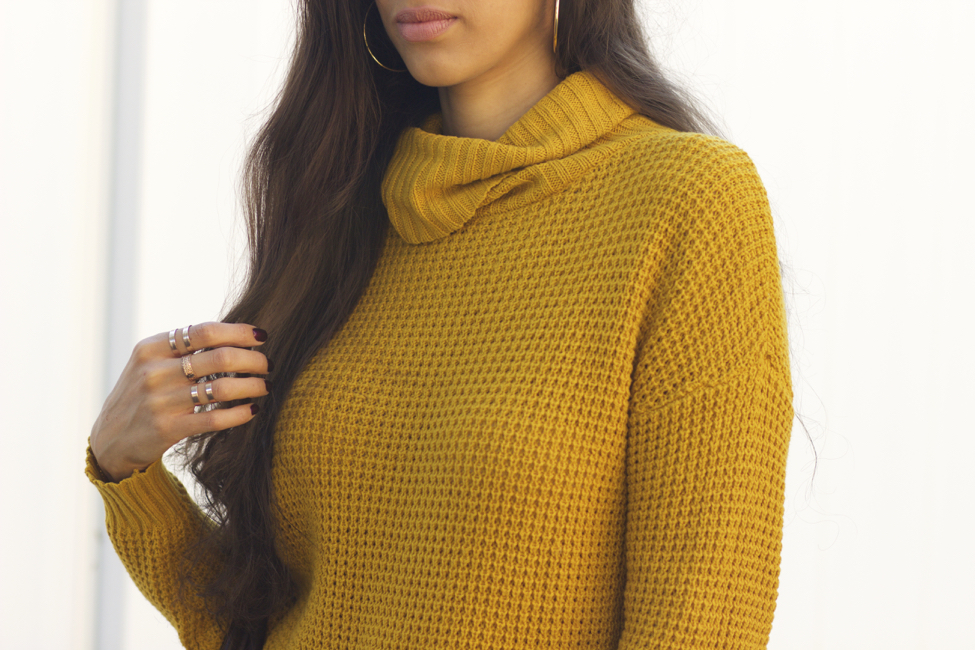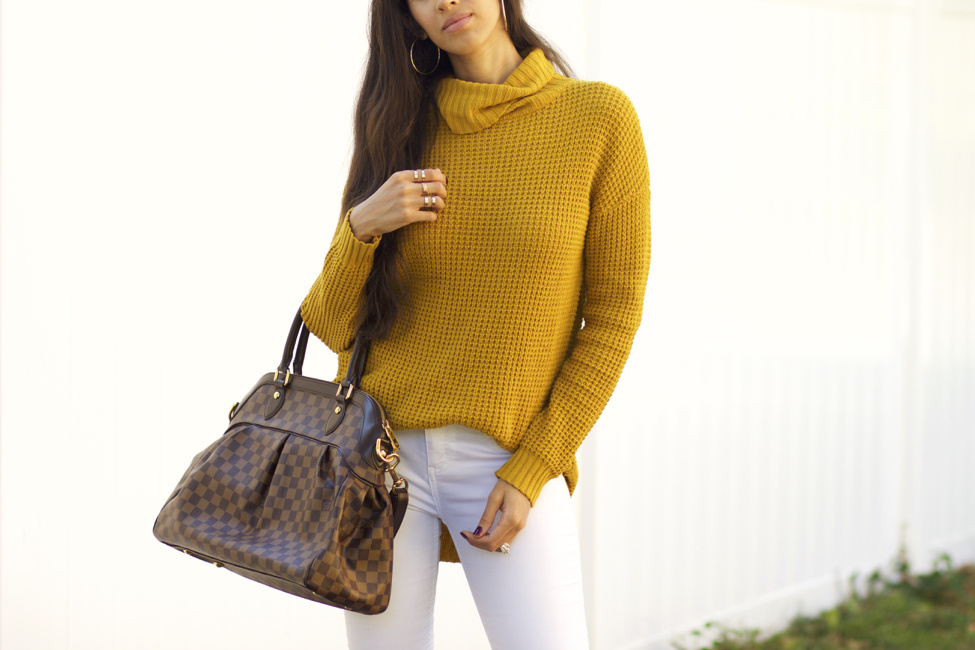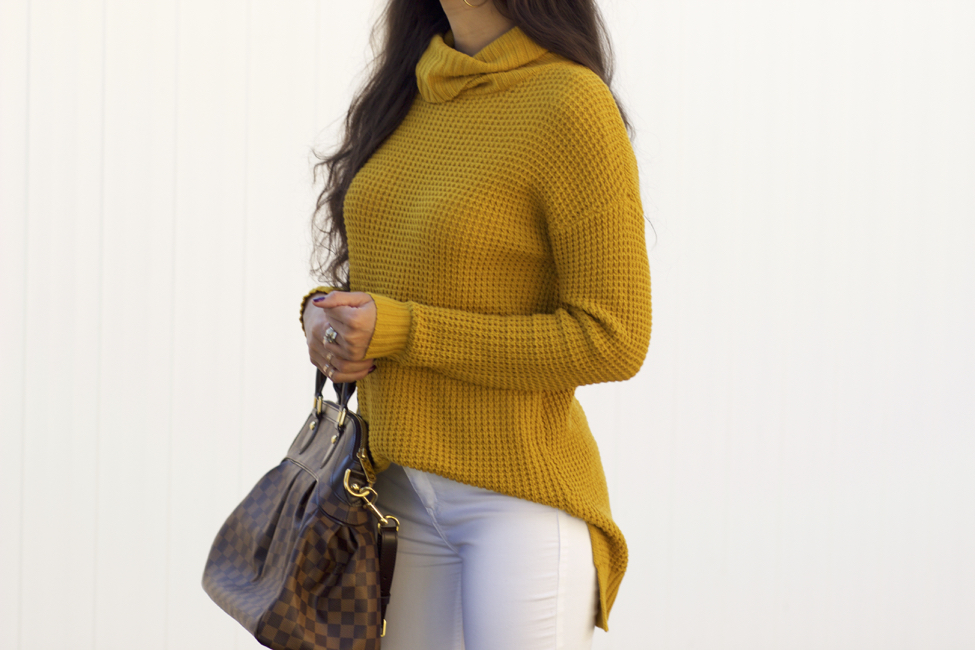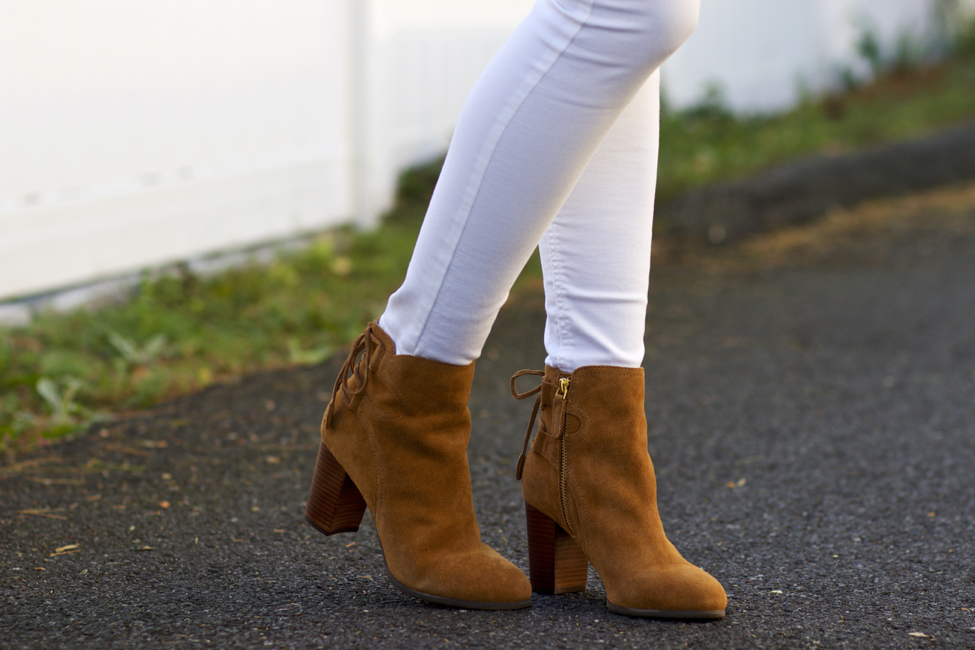 Sweater: here, here | Pants: Similar here, here | Bag: Louis Vuitton | Boots c/o
---

---
Happy Friday my gorgeous friends!
A couple of weeks ago, I shared why I love wearing white in the fall and today I'm, yet again, bringing to you an outfit that includes rich fall tones with white as the canvas for the reasons I mentioned in that post. I don't know if you remember me sharing how I hated and could not tolerate the sight of mustard yellow when I was pregnant with Aviah. It would literally make me nauseous just looking at it, so I only wore this sweater once and my mustard Zara jacket I love so much a hand full of times, before those feelings kicked in. Isn't that weird?! Lol! I honestly love the color, it reminds me of fall and I think it works well during the spring season, too, making today's outfit a great transitional outfit for both seasons.
Though mustard yellow is a beautiful shade, I will caution those of who have yellow undertones to beware, as it can easily make the skin appear tawny and greenish. This is something we all wish to avoid. That said, avoid it one days you don't feel well, as it can make the skin appear even more dull and bring out all the discolorations that come along with a common cold.
Isn't it interesting the different effects color can have on the skin and our mood, too!? Elise, my blogger babe over at Sparkle and Slippers shared an interesting fact she came across regarding yellow. It's supposedly a color that people feel the most comfortable about being themselves in. Interesting, huh?
Anyway, thanks so much for stopping by, my dear friends, and I hope you have the most amazing weekend ahead!
XO,