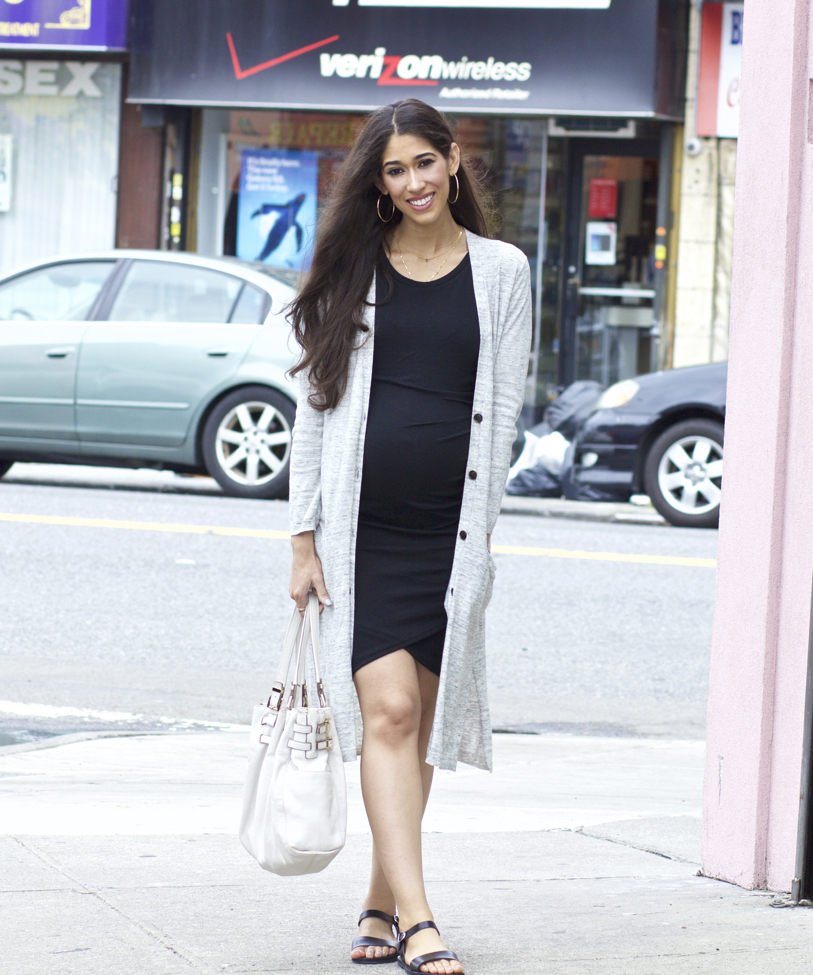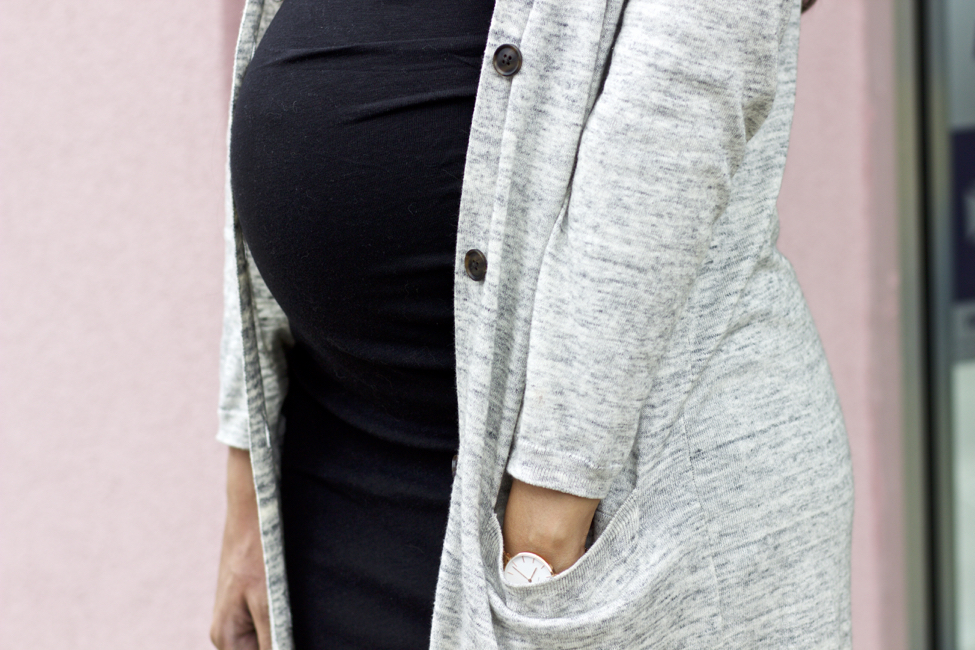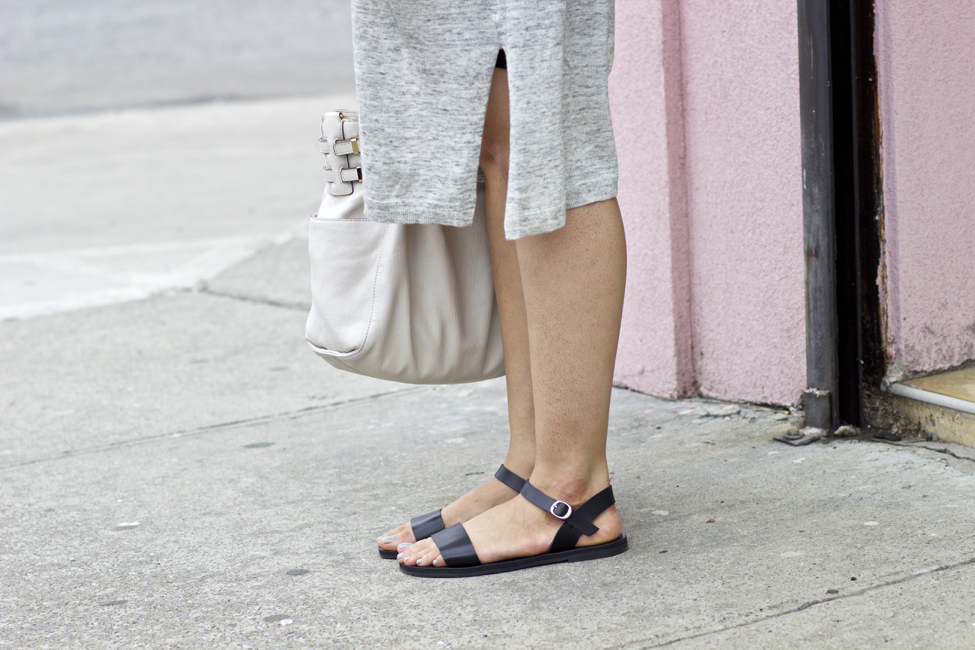 Dress (non maternity, I sized up) | Cardigan: Gap (similar here) | Watch c/o use code STYLECONTOUR for 15% off your order | Sandals | Bag: Michael Kors (love this one)
---

---
Happy Friday my beautiful friends!
How was everyone's week? Mine was pretty tiring, then again, I'm going on 32 weeks pregnant now and the fatigue is really starting to settle back in. I experience sudden bursts of energy and then shortly after, I poop myself out and get tired, no matter what it is I'm doing. Which makes today's post a tried and true topic, how to look cute when you just don't feel like putting in the time. Whether you're pregnant, having a lazy day, or just have so much to do that you want to just head out the door and get going, these simple tips will be relevant for you.
I'm going to give you some suggestions that are suitable for this transitional spring weather we're experiencing, so this would certainly change with other seasons. For the cooler days, typical of spring, I'd suggest a dress (preferably one on the more fitted side) and duster or kimono duo. The reason I'd suggest a fitted dress over a t-shirt dress in this particular case is that when you combine it with a duster it can look a little frumpy; anytime you layer oversized pieces, it will look less polished.
When a dress is a bit more tailored, it automatically gives the impression that you put thought into your outfit because they tend to look more expensive. Clothing in general that fits and flatters your body type will look more expensive. This doesn't mean that it has be Kim K tight. I understand that not many women like wearing form fitting clothing and I myself, depending on the style of the dress, feel the same way.
The duster serves as a practical piece because it'll keep you warm and covered. To finish off the look, you can add in some pieces of jewelry and a pair of sandals or sneakers and you're good to go!
I hope this gave you some ideas for putting together a simple, yet put together outfit on those days you just want to get dressed and go, often the case with the weekends, which I hope you all enjoy! Thanks so much for stopping by, my dear friends, and I'll see you all back here on Monday!
XO,