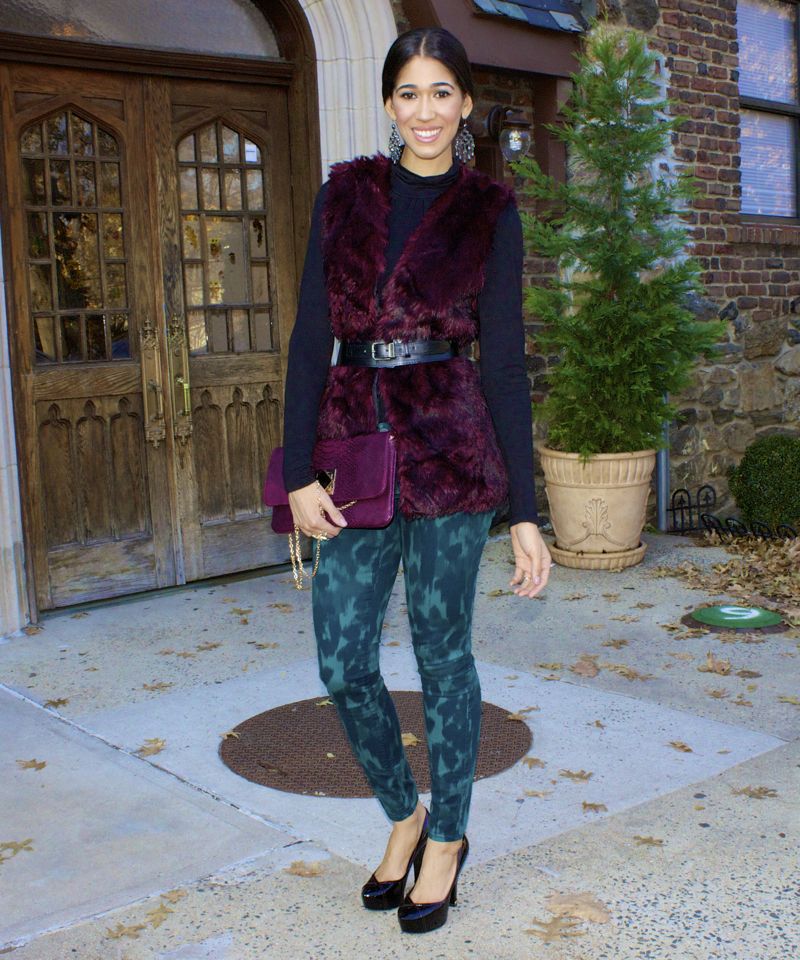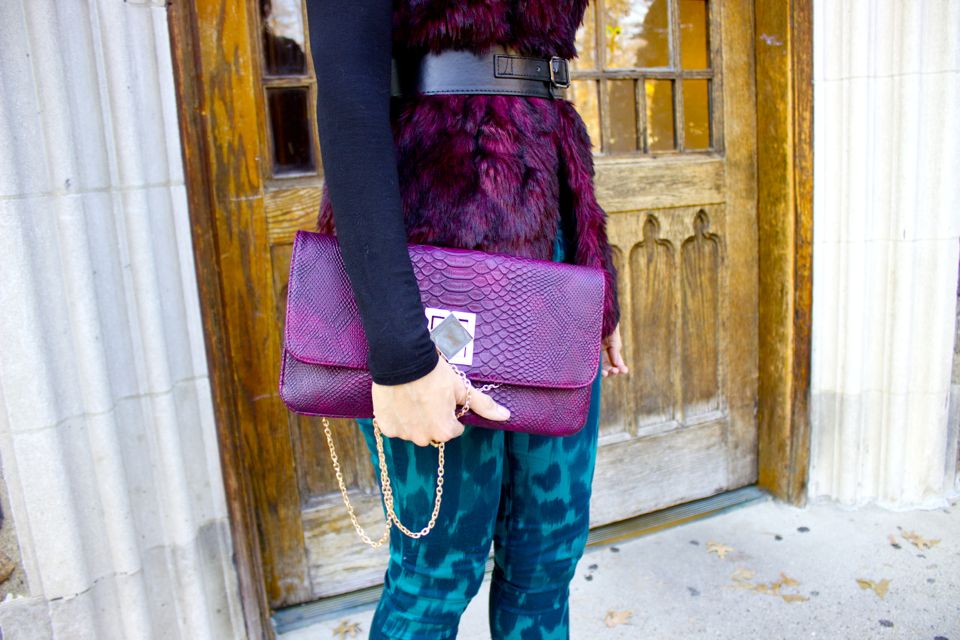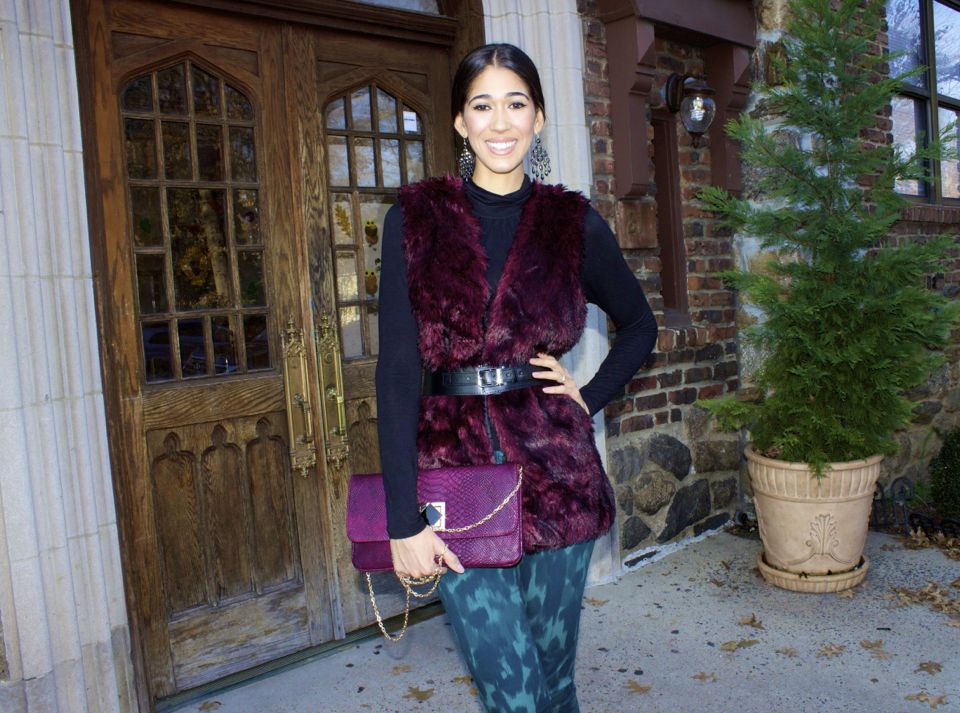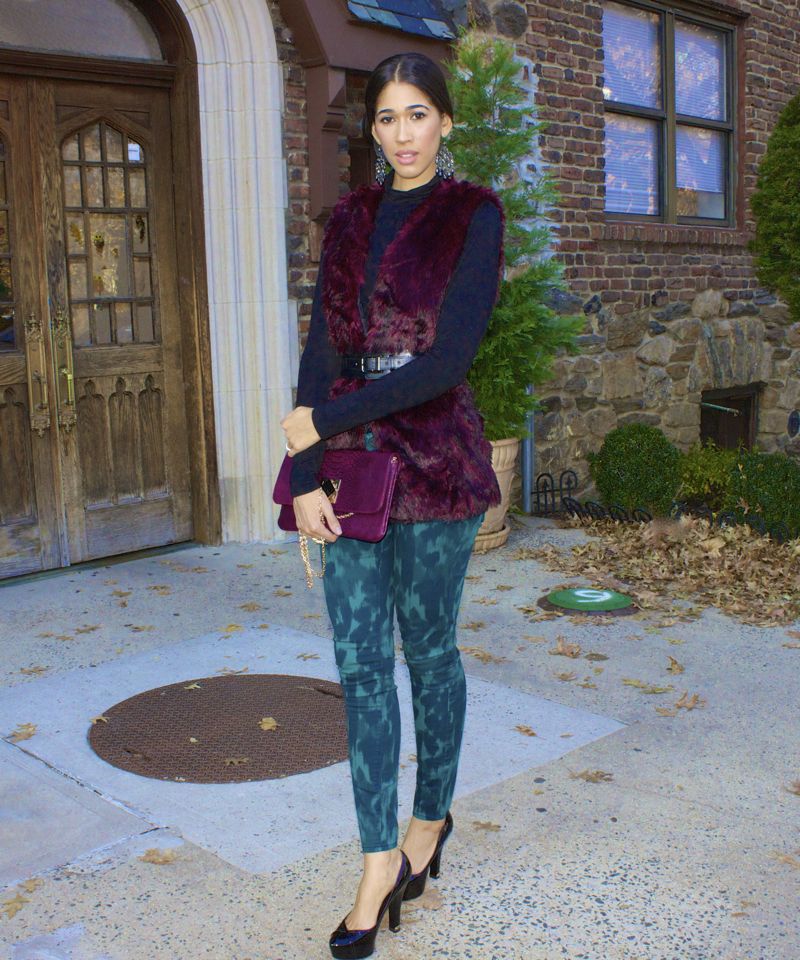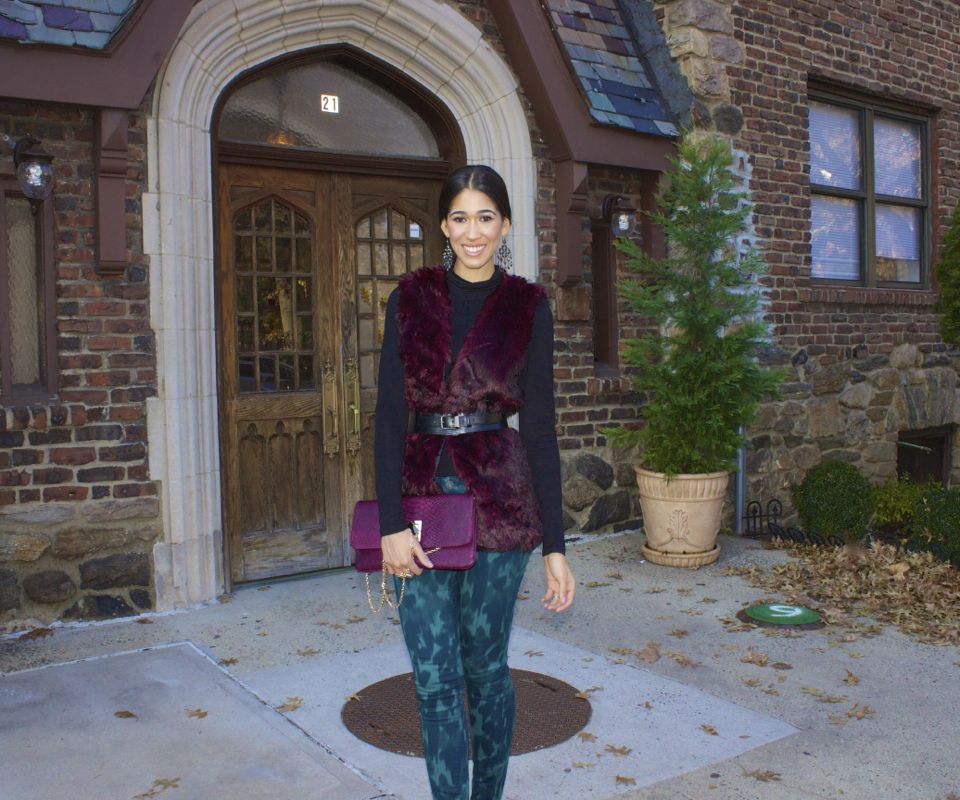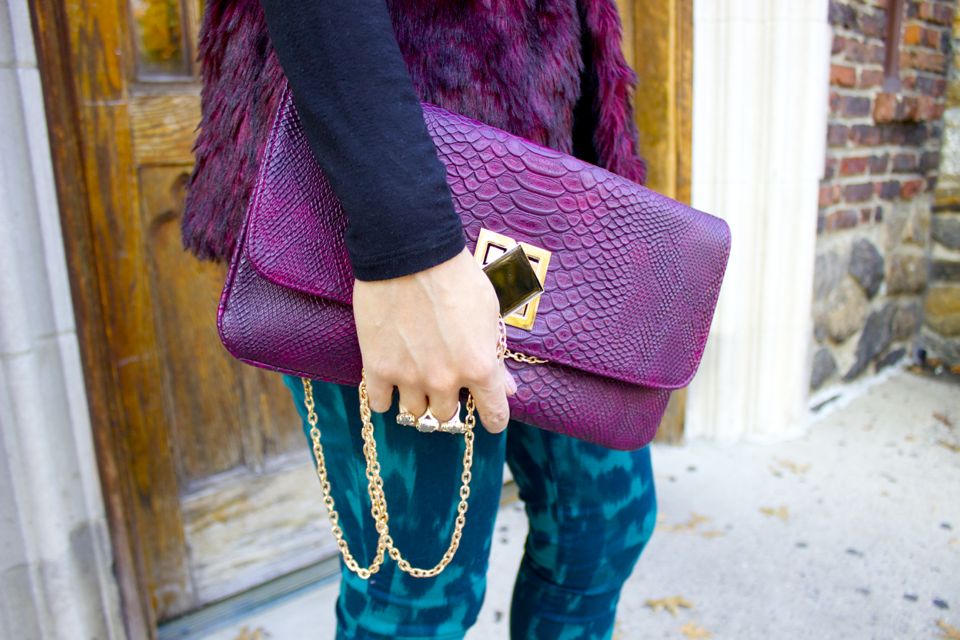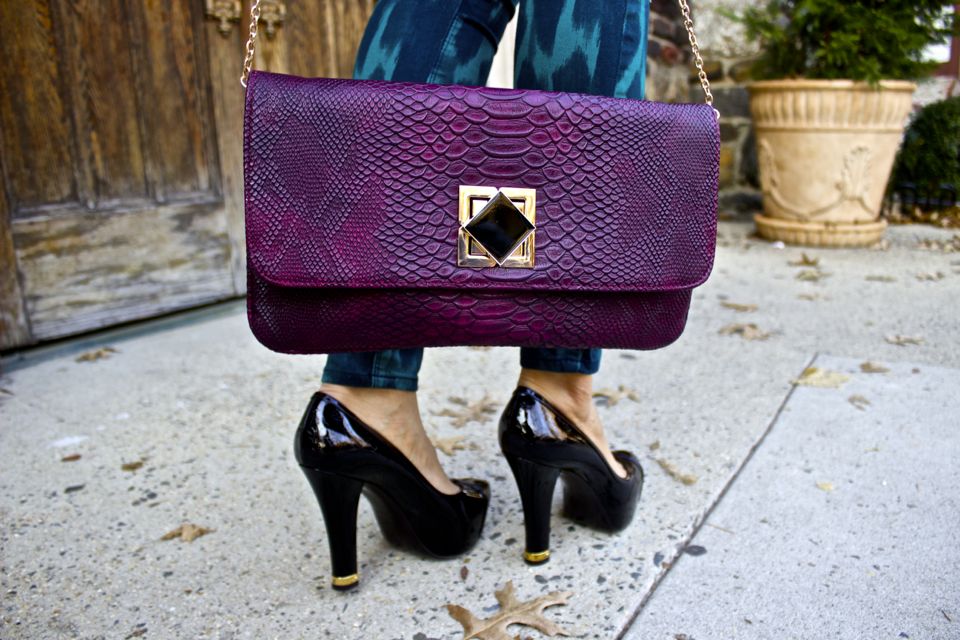 GET THE LOOK!
Faux fur vest: TjMaxx (similar style on SALE here & here) // Turtleneck: Marshalls (similar style here) // Jeggings: Express (similar style $13! here) Waist belt: Steve Madden from Marshalls (similar style on SALE here) // Earrings: Annie Sez (similar style here) // Clutch: Marshalls (similar style on SALE here) // Heels: Louis Vuitton (similar vibe on SALE here & here)

Happy Monday, gorgeous friends!
I hope you all had a wonderful weekend and are ready to have an amazing week ahead! Today's look has a bit of glam feel to it, making it perfect for this holiday season for a number of reasons. First, well, because it's glam! This is the time of year we can all experiment with more glamorous styles, mainly because of the many holiday parties and events we attend, although I'm not opposed to the idea of dressing a bit over the top any other day of the year ;) Another reason this pairing is ideal for the holidays is the color palette! I personally don't like the combination of brighter greens and reds, unless I'm paying tribute to my Portuguese roots, otherwise, it's not a combo I'd wear. But, I do love them both when they're in deeper and more jewel-like tones! I think they look great together and are perfect for this time of year. What do you think?!
Most of the times when I wear a fur vest, I don't belt it because it's usually worn in an outfit that's a bit more relaxed in nature. However, I love the idea of adding a waist belt when trying to dress up an outfit because it makes the pairing look more tailored and put together and it of course enhances our figure, by creating a greater emphasis on our waistlines, which is usually hidden somewhere underneath these oversized puffs of comfort! This is a trick anyone can try, regardless of shape or size, which is awesome!
I hope you felt inspired by this post and that it gave you an outfit idea for the season! Thanks so much for taking the time to read and say hello; I hope you have the most wonderful day ahead, my beauties!
Xo,