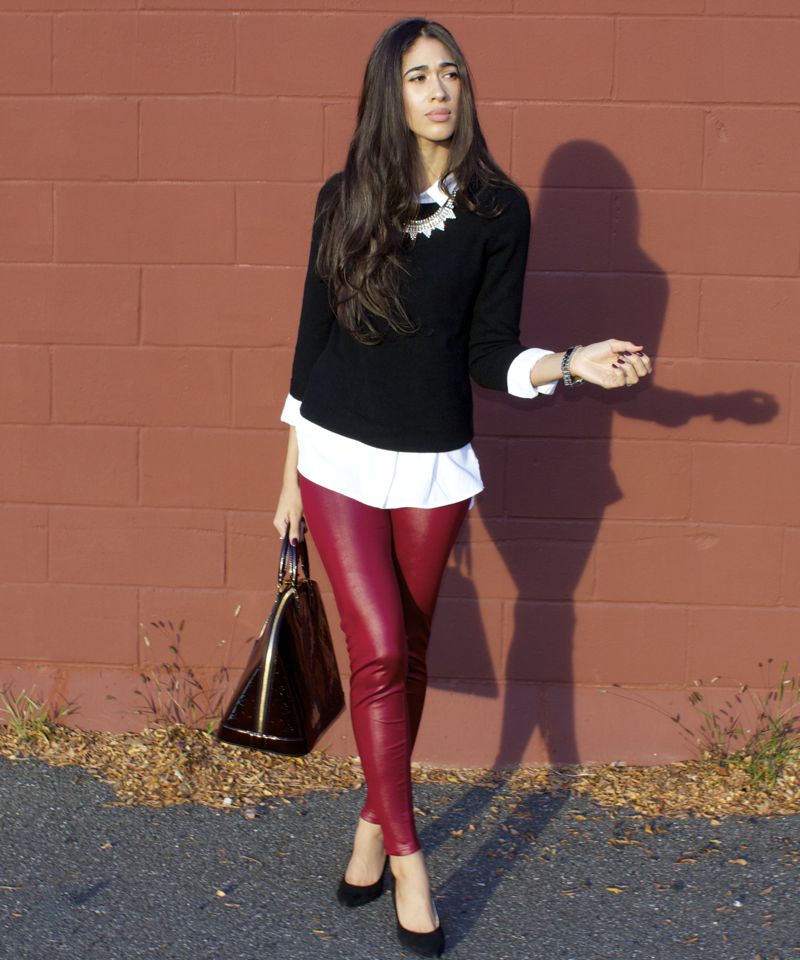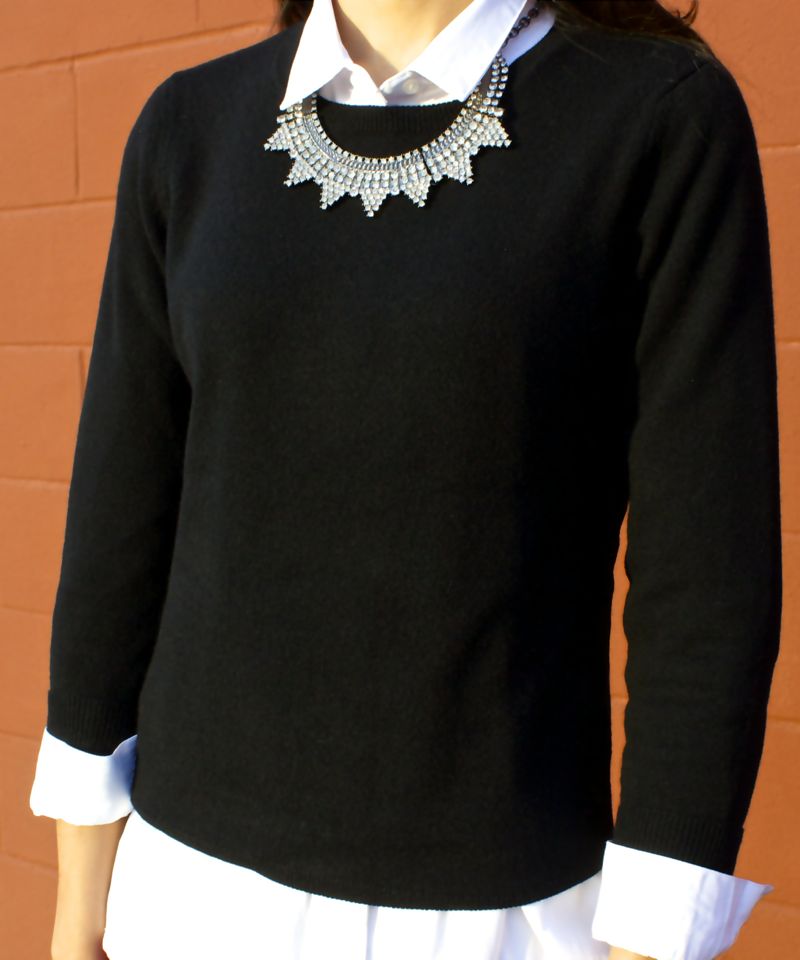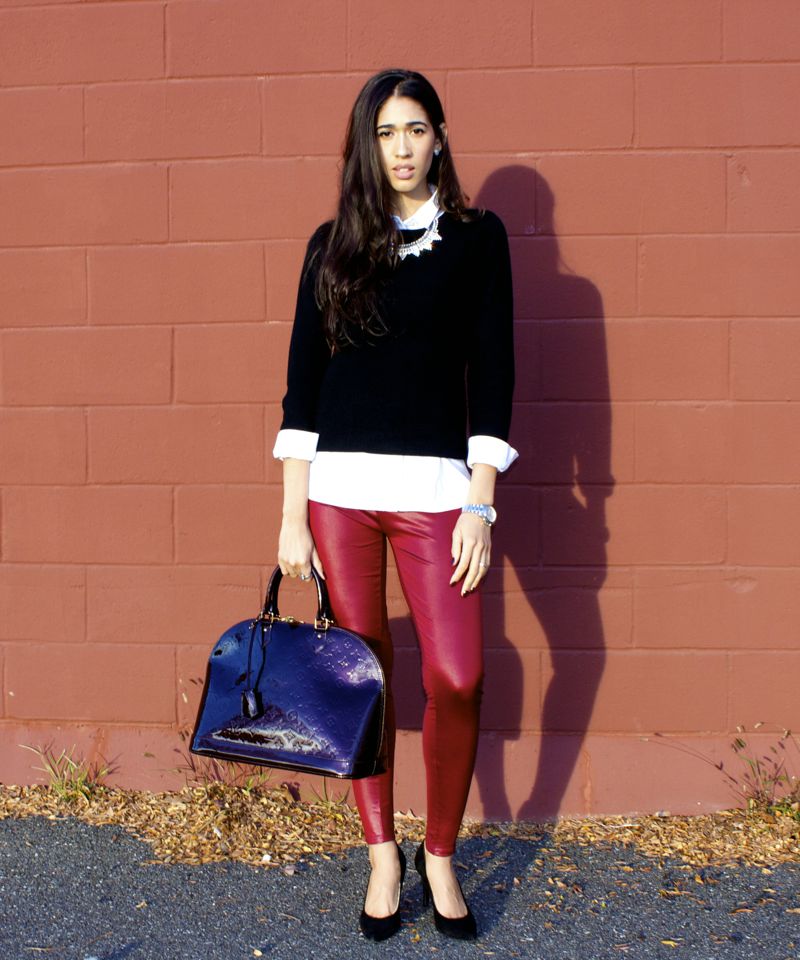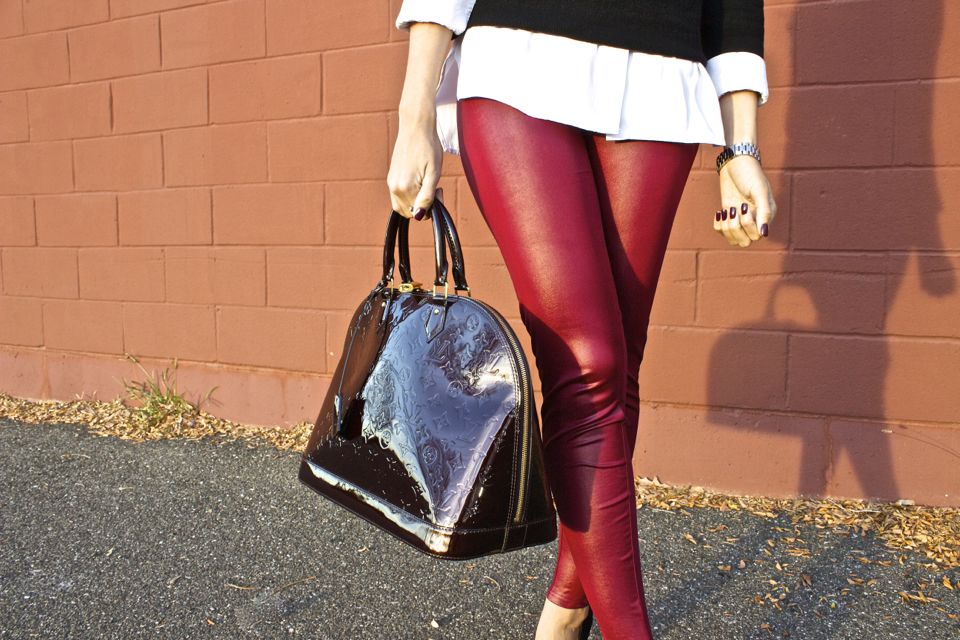 GET THE LOOK!
Sweater: c/o of Moon Cats (here - use code Jalisa10off for 10% off your purchase!) // White button up: Nordstrom (similar here) // Necklace: RocksBox (use code jalisabff2 for your first FREE month of RocksBox!) // Faux leather leggings: c/o AMI Clubwear (sold out, similar style here) // Purse: Louis Vuitton Alma GM (an alternative style here) // Watch: Michael Kors (here) // Suede heels: Nine West (here - use code cyberweek for 20% off, ends Dec.6th!)

Happy Friday, beauties!
Now that we are in December, I feel very inspired to play around with more festive outfits that include the color red. It's such a fun and bold color to wear and one that's perfect this time of year, especially! For today's pairing, I decided to go for a more preppy approach to layering, with a crisp white button up underneath a black cashmere sweater. The sweater is courtesy of Moon Cats, a 100% cashmere brand. They have a wonderful selection (various colors and necklines) of sweaters for both men and women, as well as scarves, which are comprised solely of fine cashmere and the price point is great for the quality. Even better, they have agreed to offer you a 10% coupon code ( Jalisa10off) off your entire purchase! Moving along, to add a more festive feel, I added an embellished necklace and red leather leggings. I feel it's these two pieces that really help to elevate the look from every day to holiday season.
Do you like the look? What is your favorite color(s) to wear during the holiday season? I hope you have a fabulous weekend and thanks so much for stopping by, beautiful friends!
Xo,