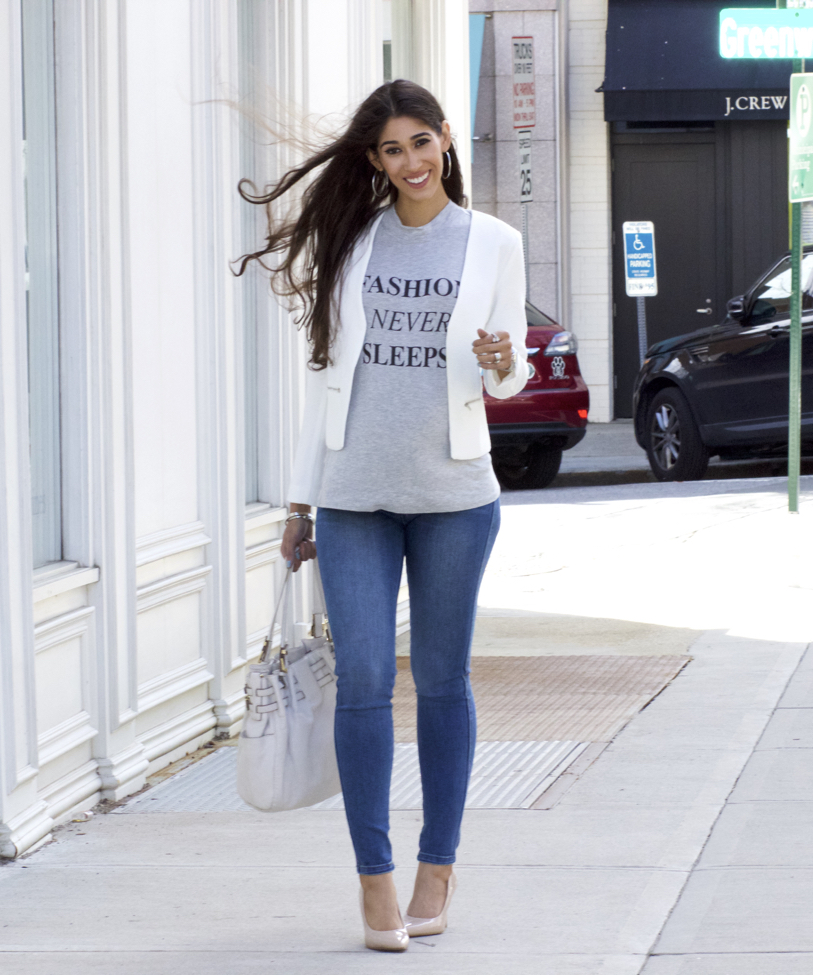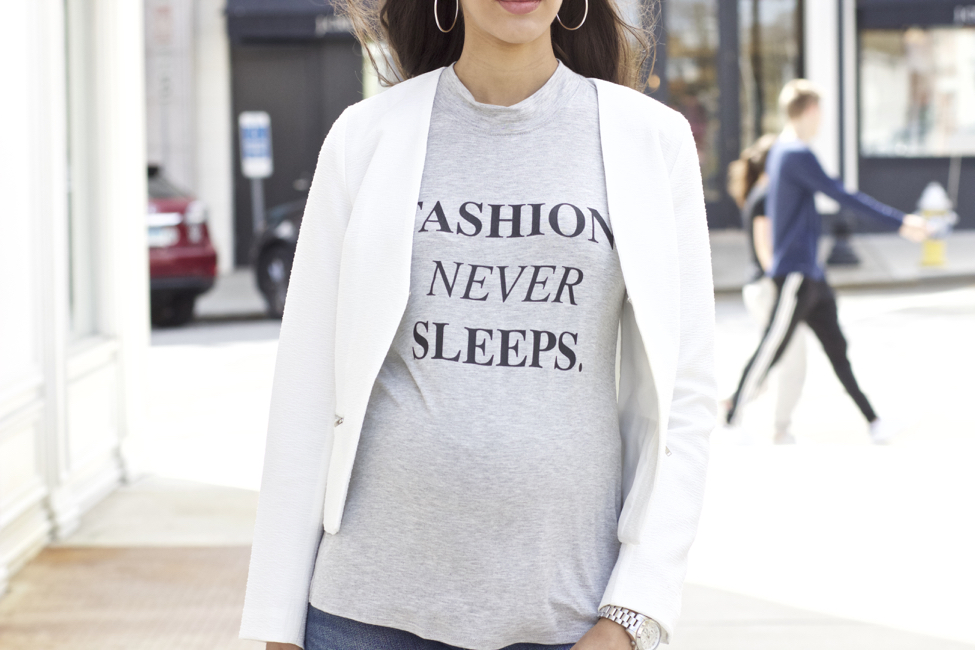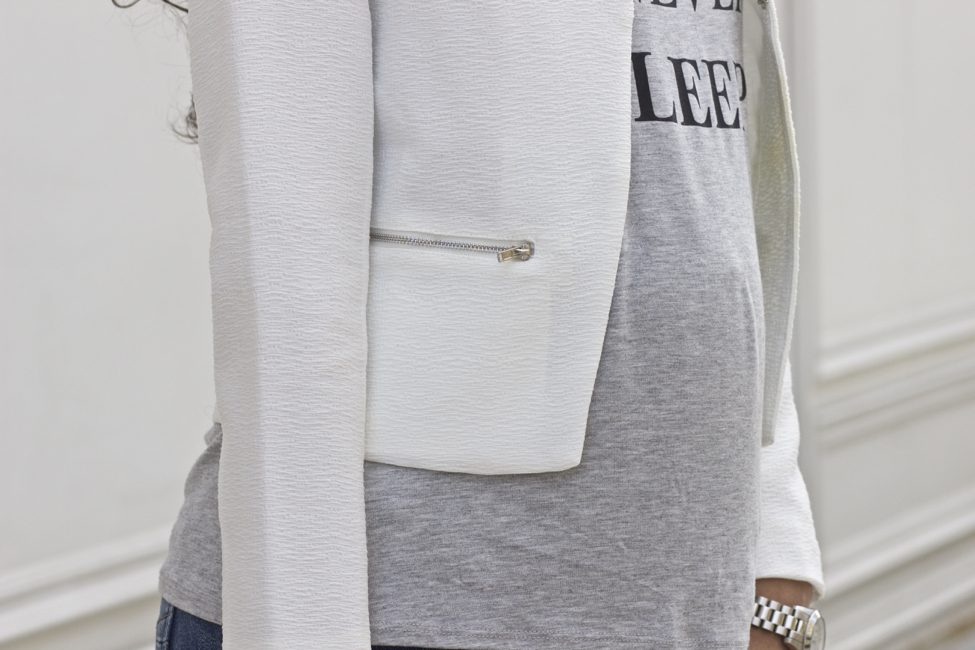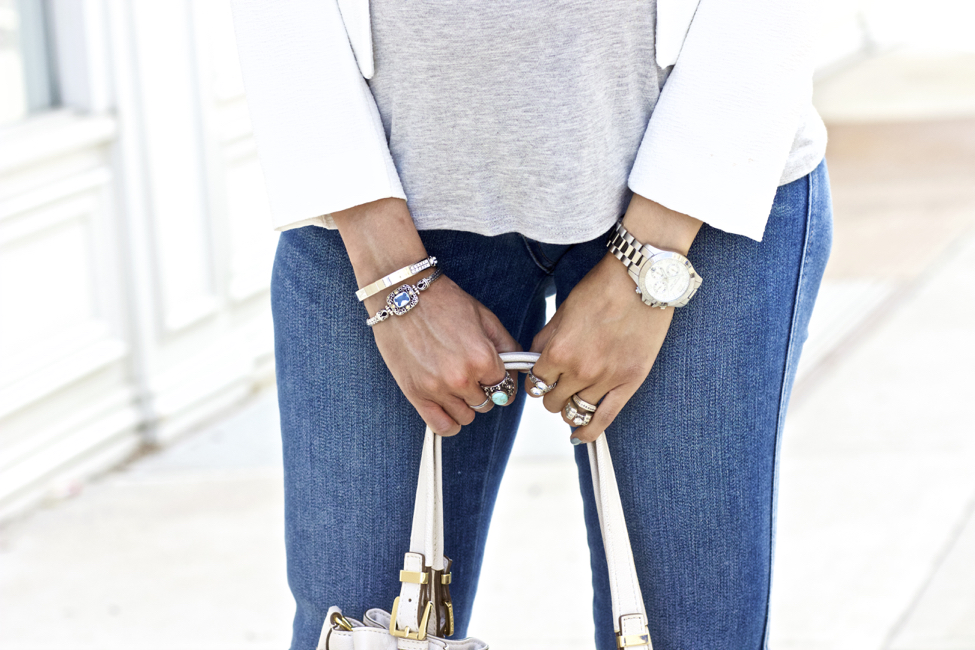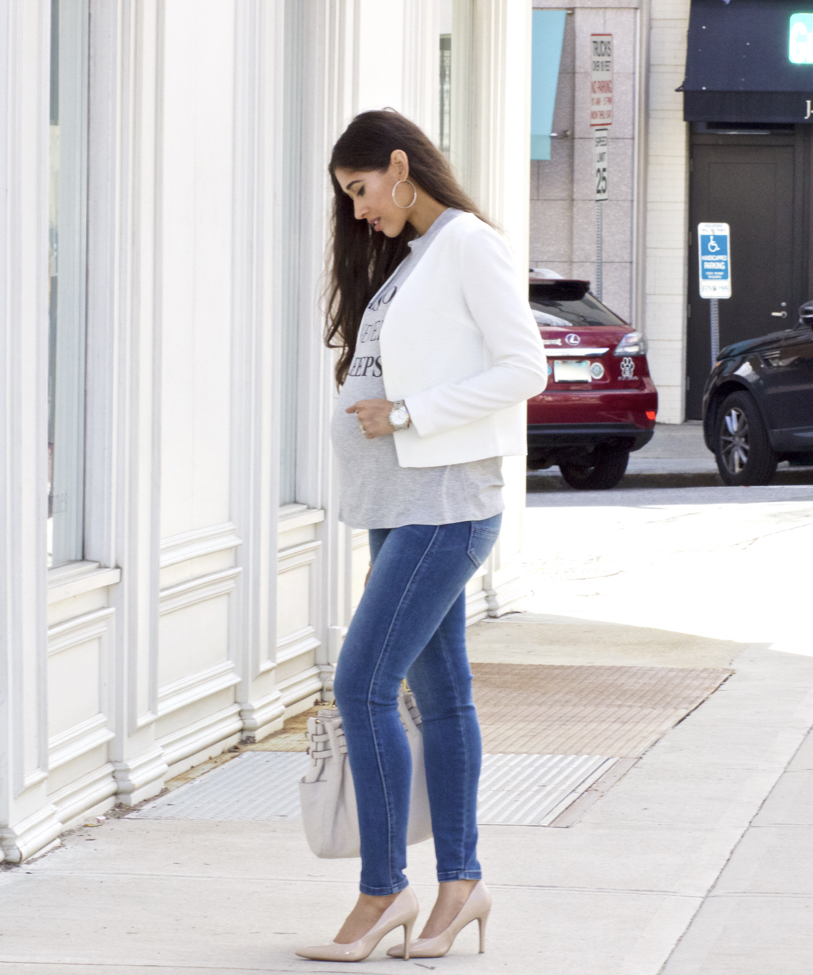 Blazer: Missguided (similar) | Graphic Tee: Similar | Jeans | Bag: Michael Kors (I love this one) | Watch | Shoes: Nine West (similar)
Happy Wednesday my beautiful friends!
I'm sorry I didn't get a post up yesterday, I was so tired as I mentioned on Monday, I just couldn't get myself up to it. I've been doing my best in prepping my posts a week in advance, but last week was so crazy, I wasn't able to get much done.
Anyway, we've been seeing a lot of graphic and slogan tees lately and I'm loving it. I feel they're a great way to add some personality to your outfit, sharing a little about yourself without having to say a word, truly reflective of the iconic quote from Rachel Zoe, "style is a way to say who you are without having to speak." Plus, I like to wear them now that I'm preggers and my bump is poppin' to show it off a little ;) I mean, I only have 10 more weeks to enjoy little mama inside my tummy. I STILL can't believe that you guys!
Speaking of little mama (this is what my mom and I call her), her crib and diaper station is coming today! I'm seriously in love with pieces that will grow with her, we decided to go with grey furniture pieces and create a garden theme. When I think of her full name, I get a whimsical feeling. Plus, my mom is a flower child. This woman will touch a dying branch and it will come back to life instantaneously, lol, no joke! I'll defintely do a nursery reveal when it's all up and done.
Getting back to the outfit. What I also love about slogan and graphic tees is not only do they add a little personality to your look, but you can style them in a variety of ways, as you would any basic tee actually. I love the way they look paired with a blazer and skinny jeans. To create a more edgy and casual vibe, I'd suggest working with distressed denim instead; regular jeans will keep the look more polished.
Don't be afraid to pair yours with a midi skirt for a nice juxtaposed creation either, I love the effect and it makes for an uber stylish duo!
I hope you found some inspiration from this post and I hope you're having a great week so far, my dear friends!

XO,