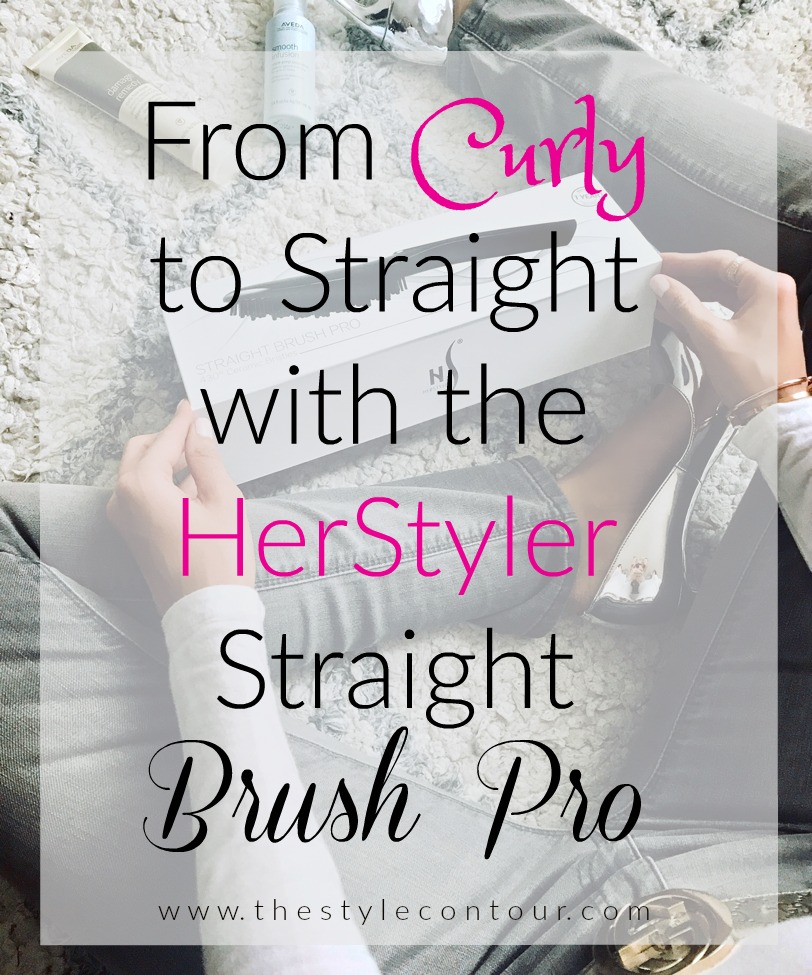 Happy Thursday my sweet friends!
Today, I'm reviewing a straightening brush from HerStyler. When the folks over at HerStyler provided me with the opportunity to review one of their hot tools, I immediately took the opportunity to try out their straight brush pro. I'd been hearing a lot about straightening brushes, but had never tried them before. I either blow dry my hair or use a flat iron (which they also offer) so I thought this would be a great time to try one out and see how it works. Keep reading for my thoughts on it, as well as a step-by-step tutorial on what I did to achieve the finished look.
This is my natural hair texture, freshly washed, air dried, without any curling creams or enhancers.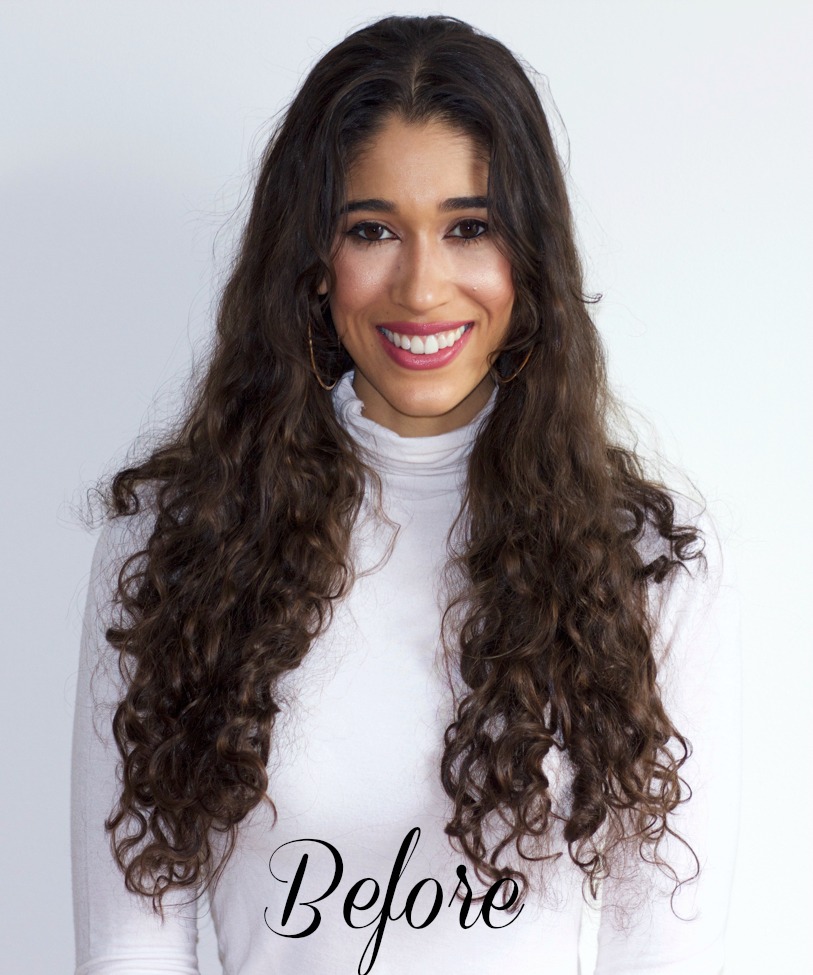 STEP 1: Apply heat protectant
The one I'm using Aveda's Damage Remedy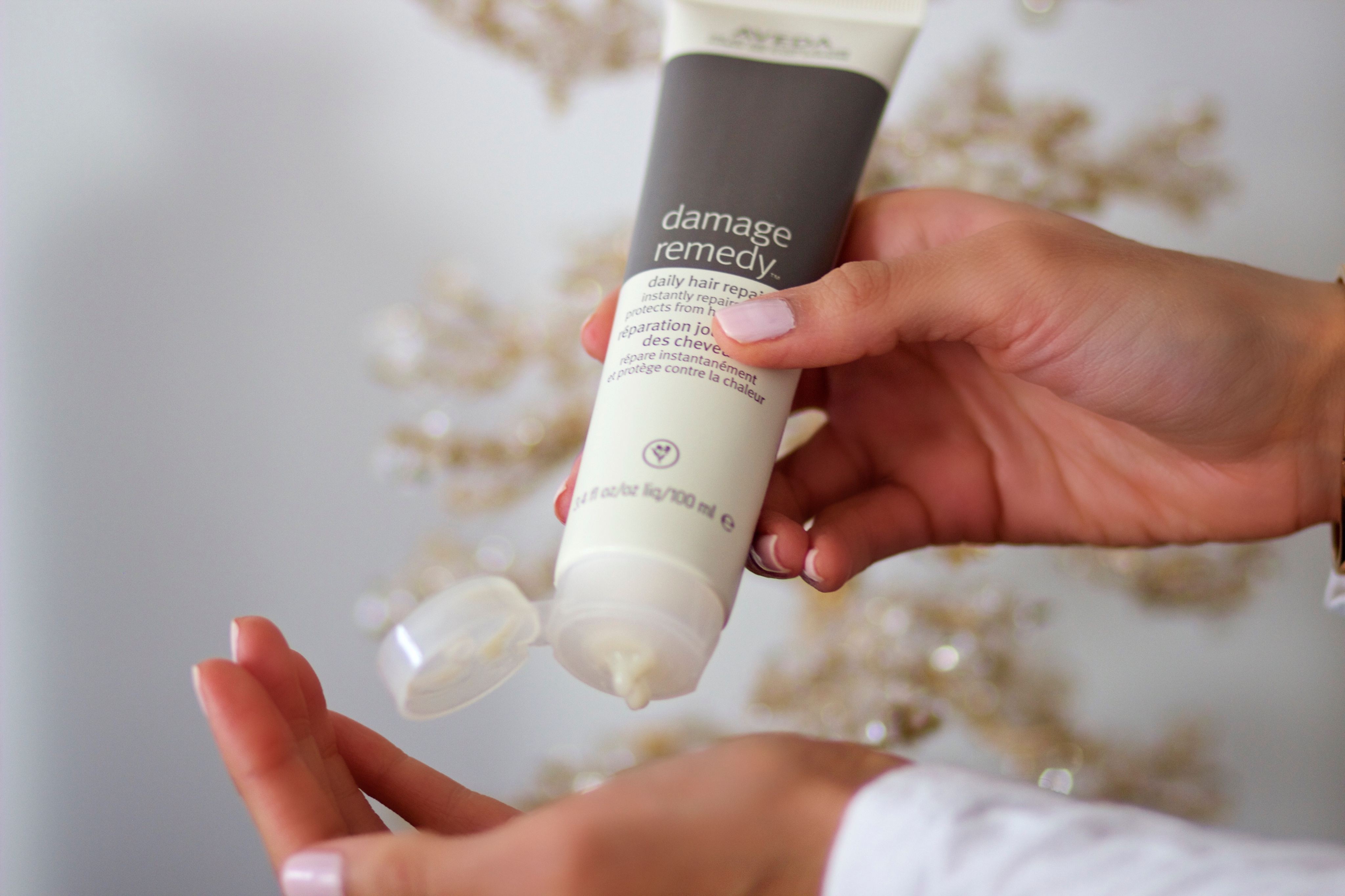 STEP 2: Apply smooth cream for a sleek look and tame fly-aways
The one I'm using is Aveda's Smooth Fusion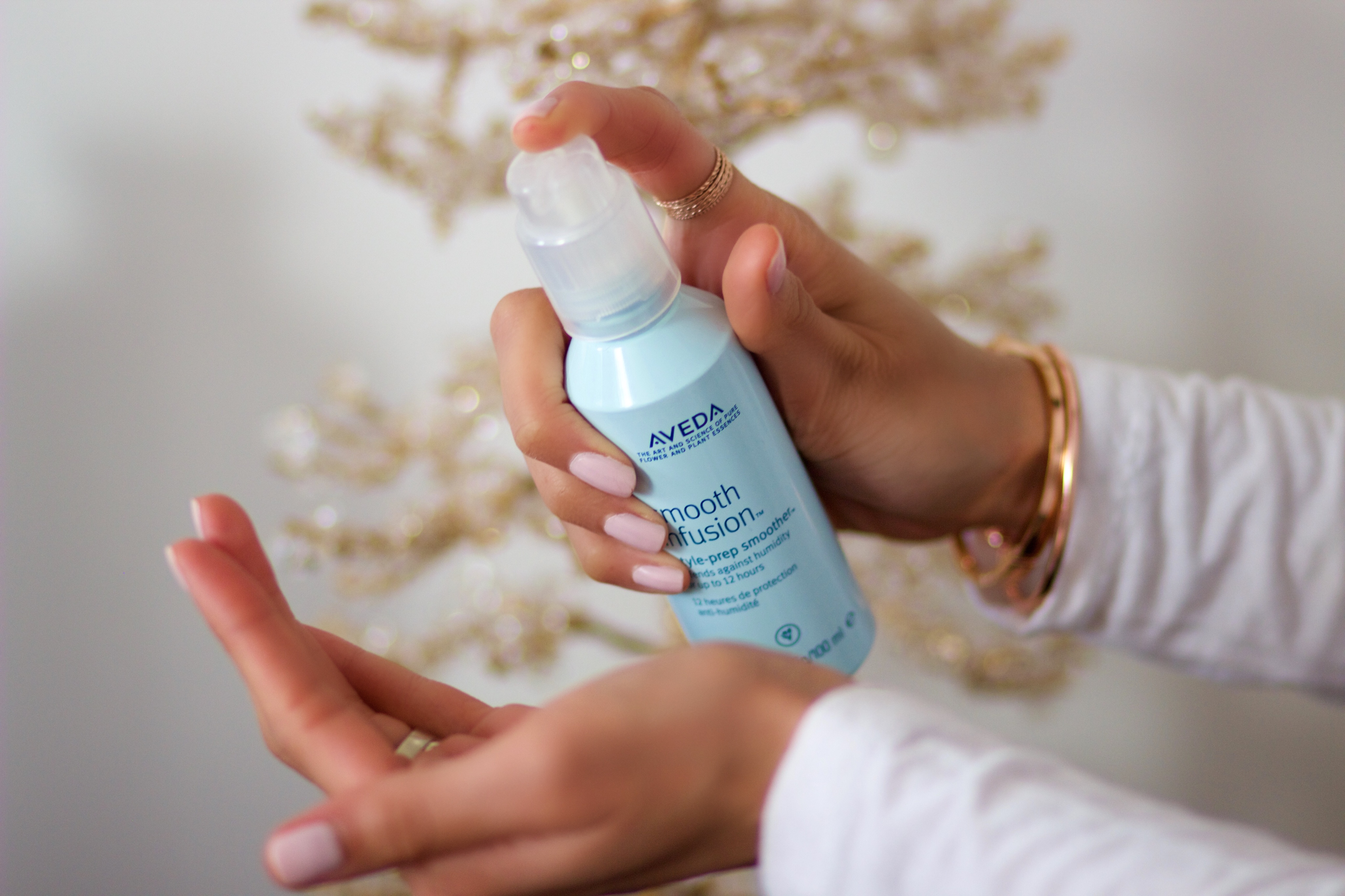 STEP 3: *VERY IMPORTANT* Comb hair with the brush before heating or use a regular comb/brush to remove all knots!
You want to ensure your hair isn't knotty before the brush is heated and you begin straightening to avoid tugging and to prevent potential burning or damage to your hair. Once finished, adjust the heat setting to your desired temperature by double pressing the power button on the handle. When it's heating, the green light will blink on the temperature you've selected. Once it's fully heated, the blinking will stop.
STEP 4: Brush your hair from root to tip
I suggest sectioning off your hair for quick and efficient results. I like to first brush downwards the first couple of times and then brush under the hair to slightly curl the ends. If you want a completely straight and sleek look, continue to brush downwards.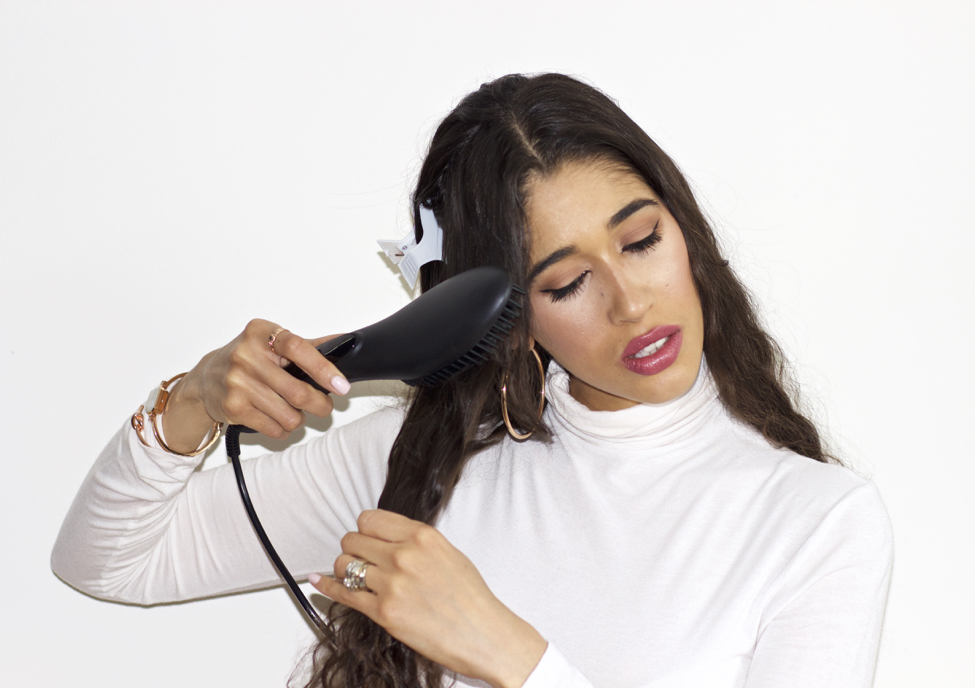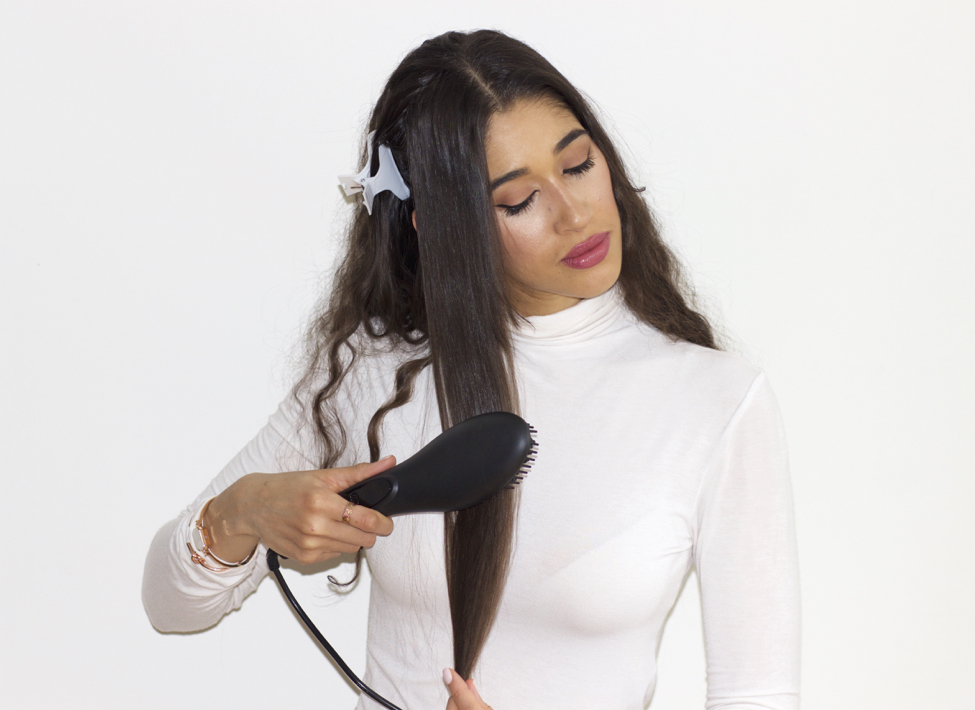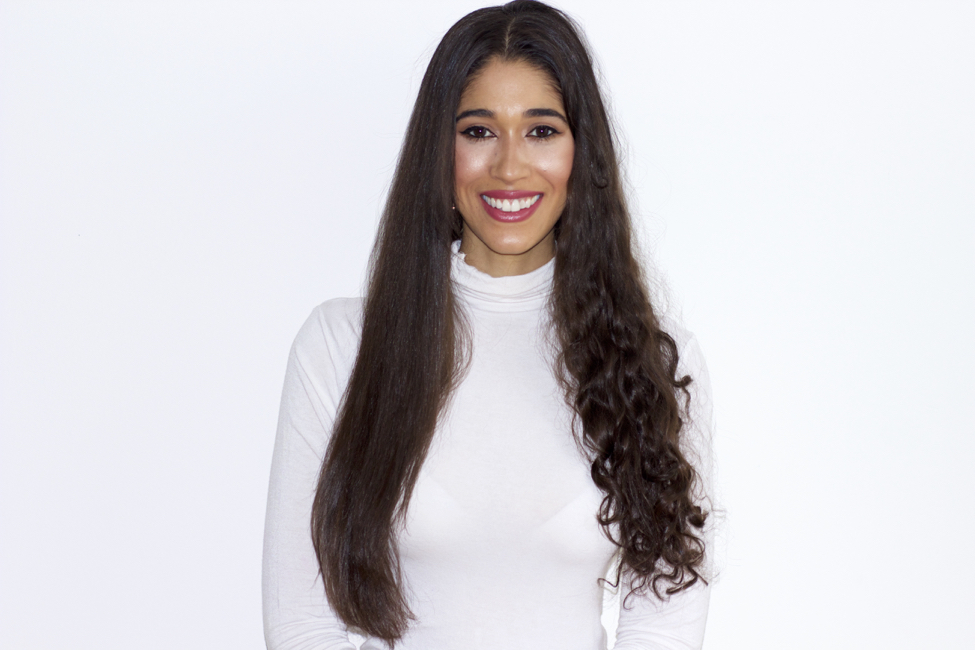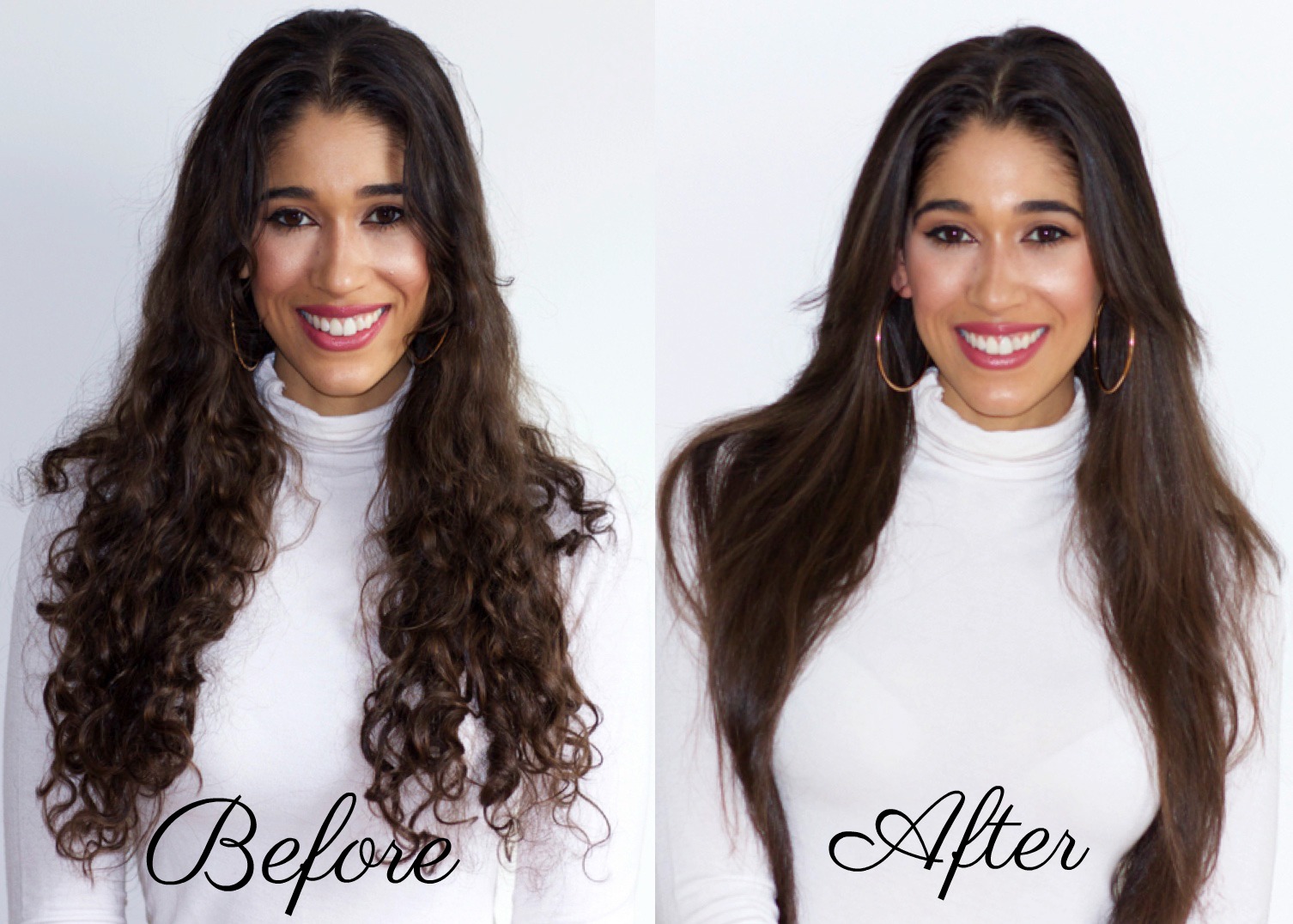 MY THOUGHTS
PROS
* Heats up quickly
* Quick & easy to use
* More hair can be straightened at once
* Has negative ion technology that locks in moisture & shine
* Heat is distributed evenly
* 360° swivel cord, so you can move easily
* It's affordable ($34)
* Comes in 3 colors (black, hot pink and bright purple)
CONS
* Highest temperature is 285° so it may take longer to work on those with thick, corse, curly hair
* Since you're constantly brushing, you may notice some fall out from the tugging
* The handle isn't too comfortable due to lack of support
Overall, I really like the way it straightened my hair and would suggest you give it a try. I think it cut down on the time it would typically take me to achieve the same hair style with either the blow dryer or traditional straightener, because the heating plate is on the bottom of the brush. Each time you brush your hair, the hairs are being divided in between the bristles and straightened. As a result, I feel that I'm able to straighten more hair at once than I would with a straightening iron, since not much hair can fit on the plates on a straightener at once.
Have you ever used a straightening brush before?
Thanks so much for stopping by, my dear, friends! Feel free to follow HerStyler on Instagram & like them on Facebook for new product launches and promotions. I look forward to seeing you all in tomorrow's post!
XO,