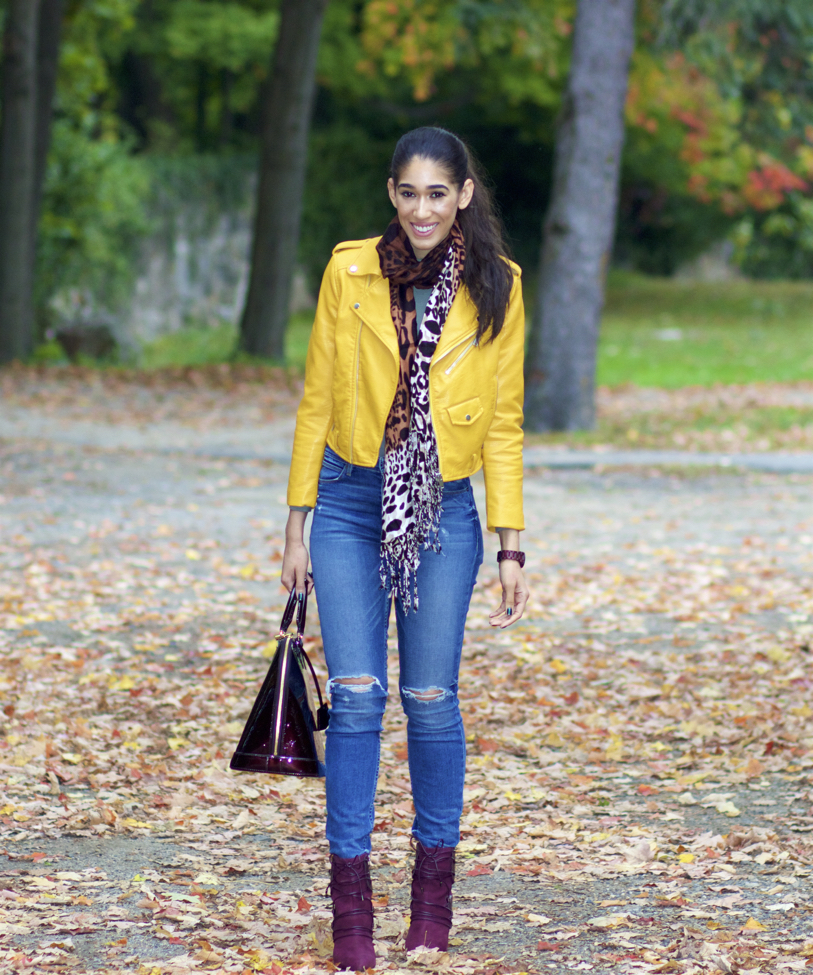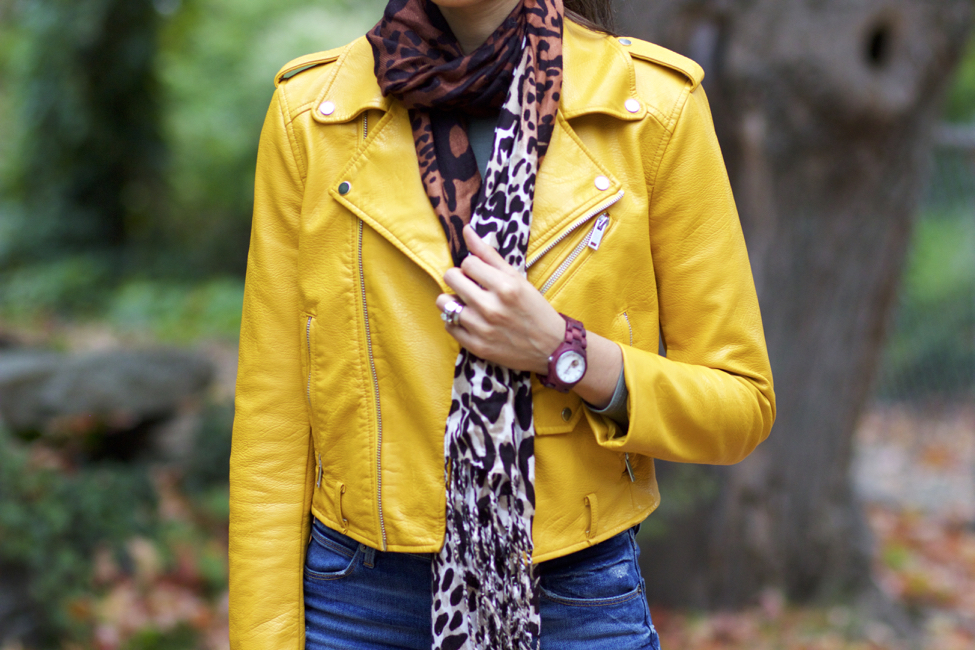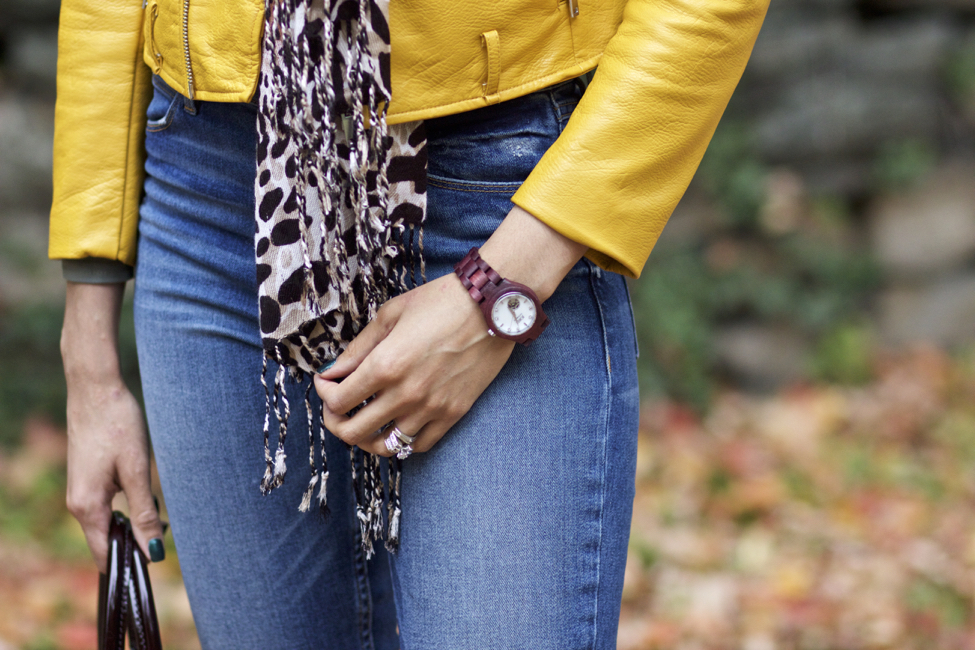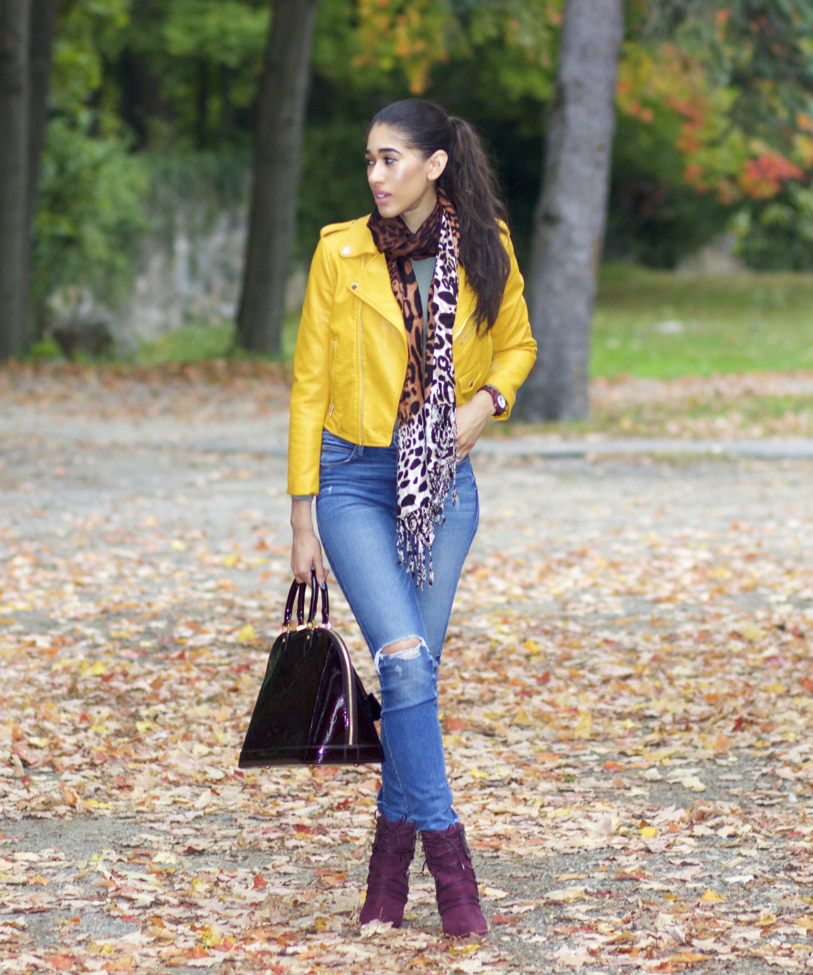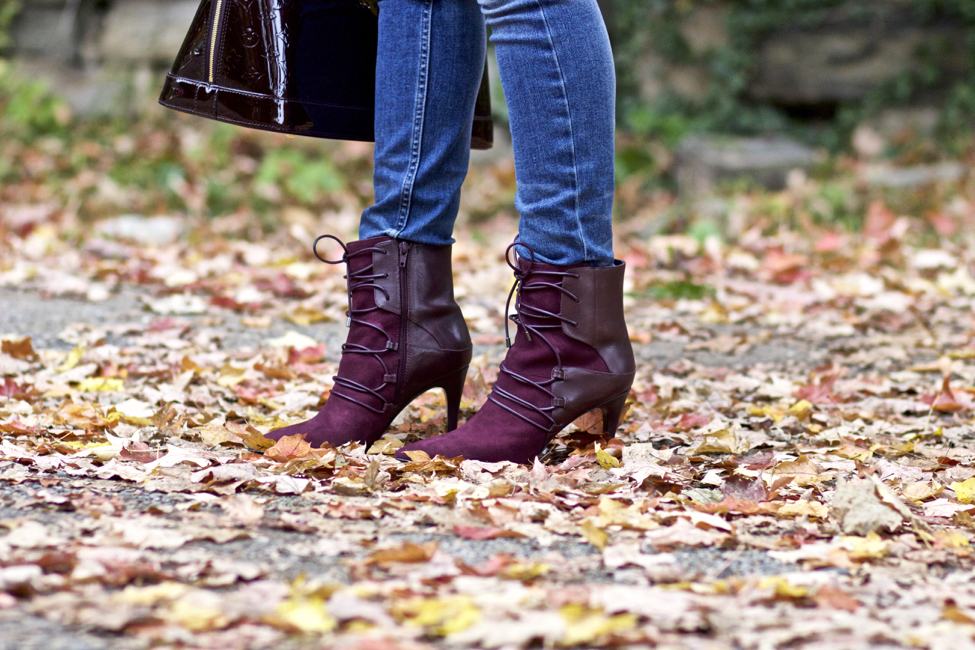 :GET THE LOOK:
---
Jacket: Zara (similar HERE) // Scarf: Charming Charlie (similar HERE) // Bodysuit: Missguided (size up darker shade HERE) // Jeans: GUESS (similar HERE) // Boots: HERE // Watch: c/o JORD (HERE) // Bag: Louis Vuitton

---
Happy Hump Day, friends!
I hope you're all having a great week so far!
I love fall, it's one of my two favorite seasons, the next is spring. There's just something about the changes that take place, showing forth such beautiful gorgeous colors and the temperatures are just right during both seasons.
During each season, I get inspired by those colors and often translate them into my outfits. Nature has a way of getting dressed in colors that always complement and blend so seamlessly together and so, I take note.
I must say, I don't typically think to combine red and yellow because the first thing that comes to mind is McDonalds, though with specific pieces I'm sure they'd look beautiful; but when these colors are in rich, cool undertones, I feel the intensity is bold, but not overbearing. Notice that I did incorporate a third color, which is more earthy, and that's the sage green bodysuit I'm wearing under the jacket. If you feel that yellow isn't a color that works best for your skin tone, try pairing sage or olive green shades with burgundy or plum to create the same fall feel.
I opted to add in a statement print with my leopard printed scarf (read my post on wearing leopard print without looking tacky here) which I felt worked well with the look, since the green is a bit more understated and still look put together, even if the jacket were to be removed. I like to sometimes add in other pieces into my outfit, such as a scarf, statement necklace, or shoes that will still keep my outfit interesting, if I were to remove a layer. I don't like the feeling of something missing or incomplete, I feel naked, haha.
Are there any specific colors (combinations) you like to wear during the fall? Thanks so much for stopping by, my gorgeous friends, and I hope your day is as fabulous as YOU!
XO,