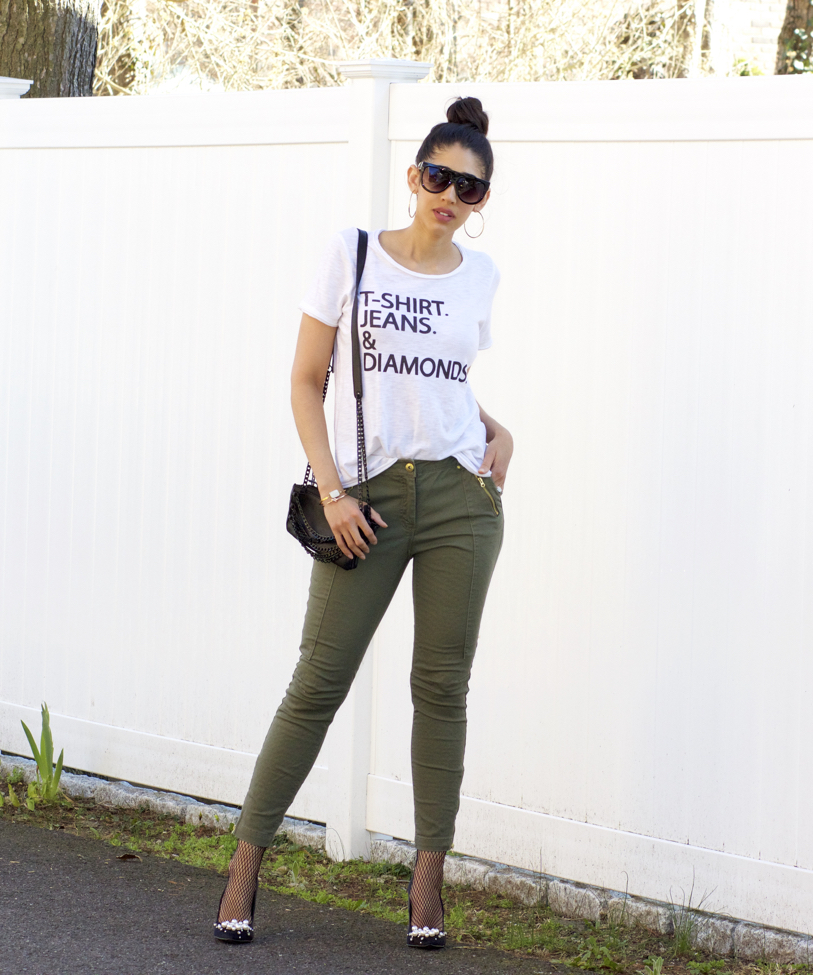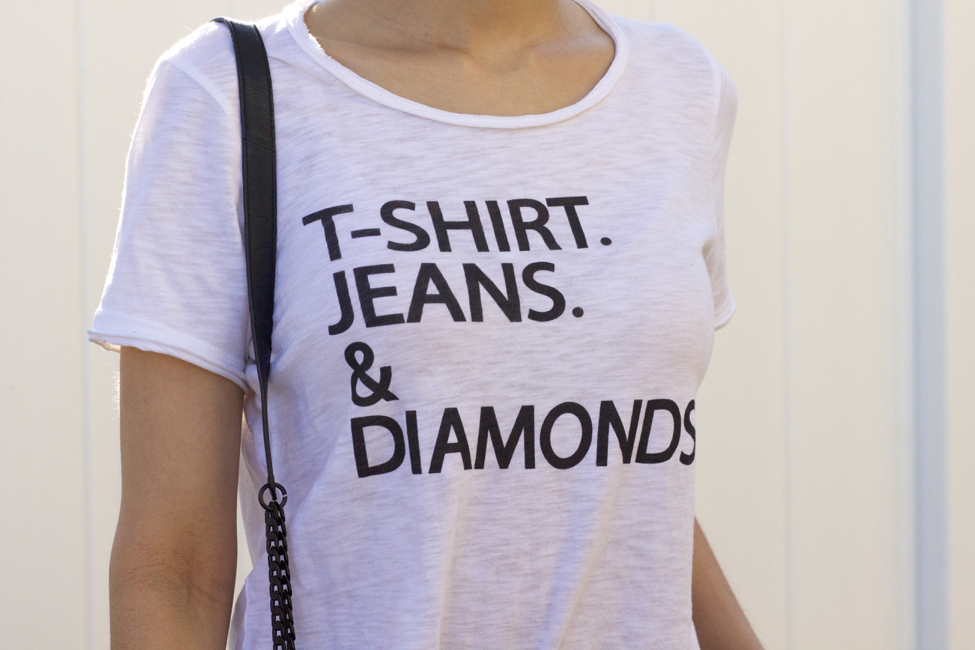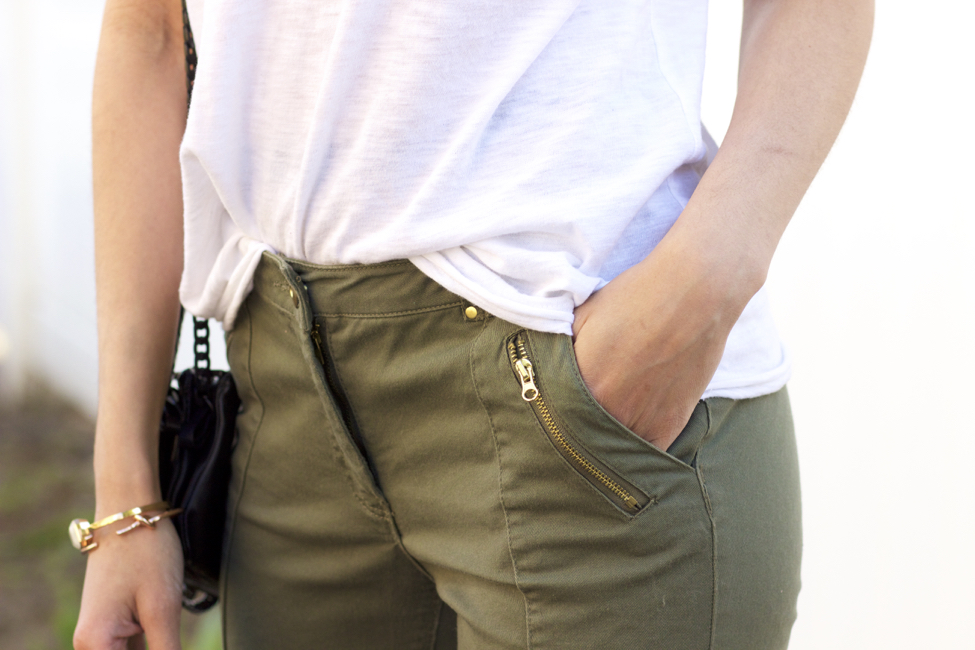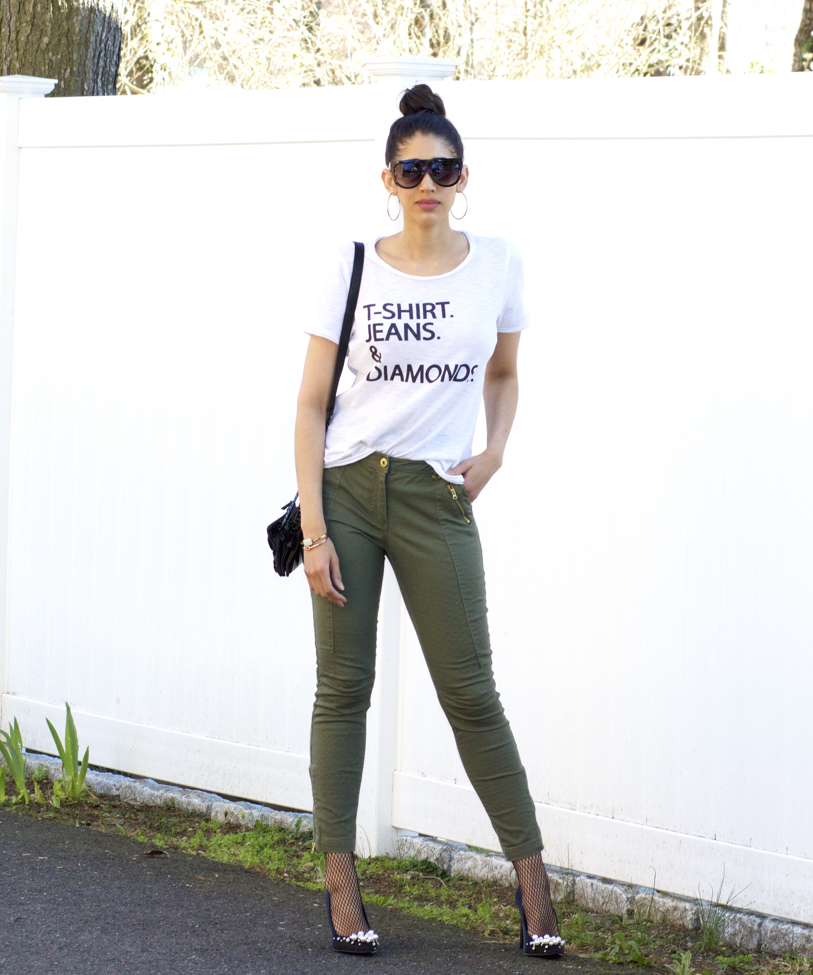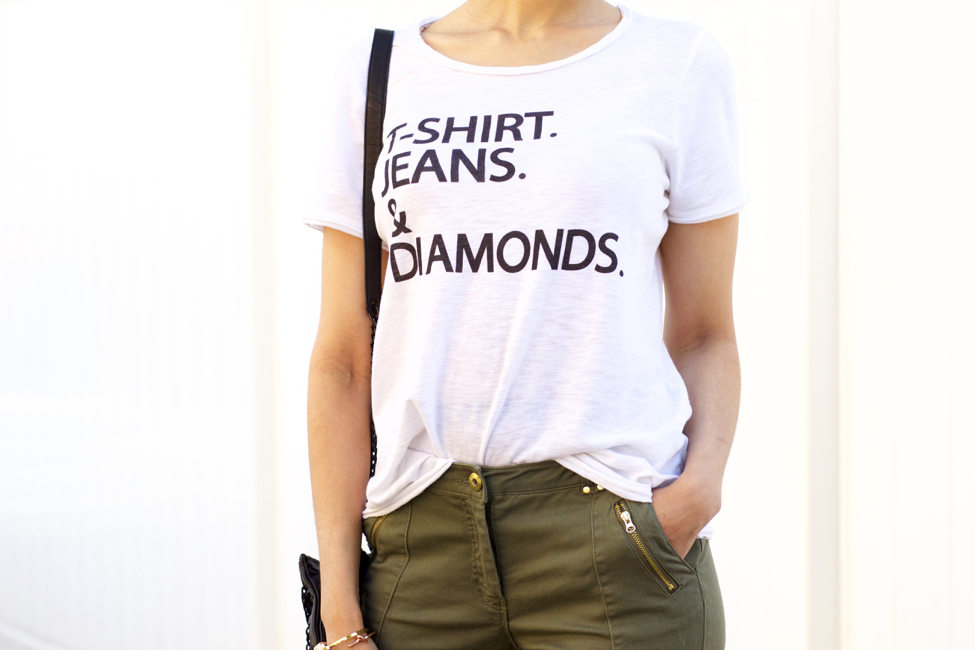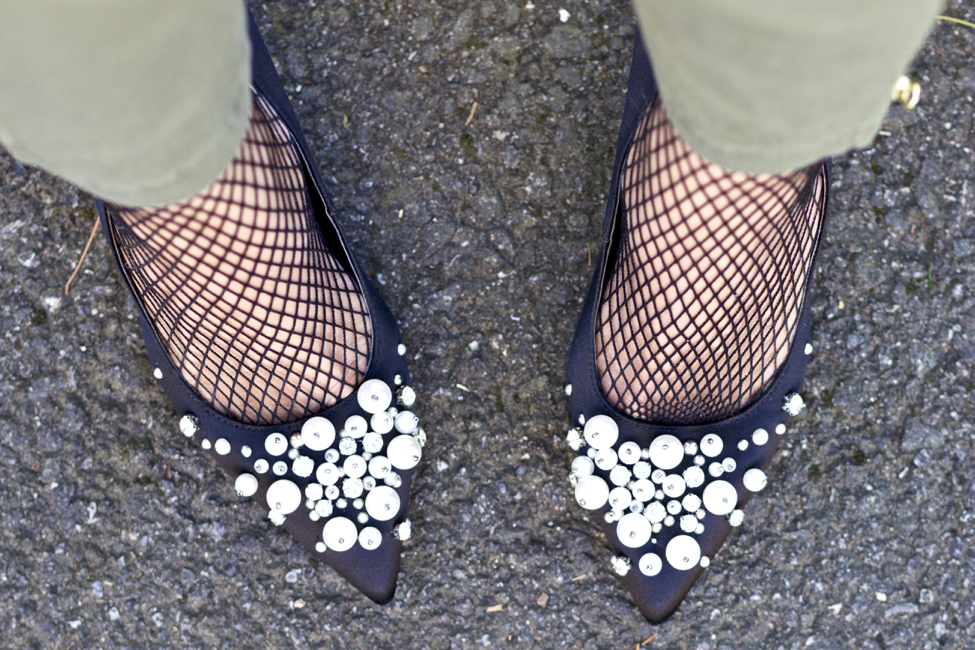 TEE: Similar | PANTS: Similar | FISHNET TIGHTS C/O | SUNGLASSES | BAG: Similar | SHOES
---

---
Happy Monday my sweet friends!
I hope you all had a great weekend and are off to an awesome start to your week so far! It was absolutely beautiful this past weekend, the weather was in the 60s and it finally felt like spring, which allowed for me to wear short sleeves and let me tell you, it felt quite amazing!
I actually got inspired to put together this outfit from this look I came across on Pinterest. Though my pieces are very different, the vibe is very much similar in that it's both feminine and edgy. What sparked my interest in wanting to recreate it was the statement shoes the girl was wearing; they really made the look (and I loved the way the black looked with the olive green and white). I began thinking of statement shoes I already own that could create the same eye caching effect and immediately thought of these favorites of mine.
A great pair of (statement) shoes can really transform the entire mood of an outfit, while adding the perfect statement and allowing for you to either go basic with the rest of your look or work with other statement pieces for an all over bold outfit. So, aside from the shoe basics that every woman should have in her wardrobe (nude and black) I'd definitely suggest at least one statement pair that can be worn in various ways, i.e. dressed up or down, like these pearly pair, which I actually wore on Christmas Eve with a LBD. Aside from embellishments, satin finishes are a great option to be worn both ways.
Do you already own a pair of statement shoes?
Thanks for stopping by, beauties, and I hope you have an awesome Monday!
XO,