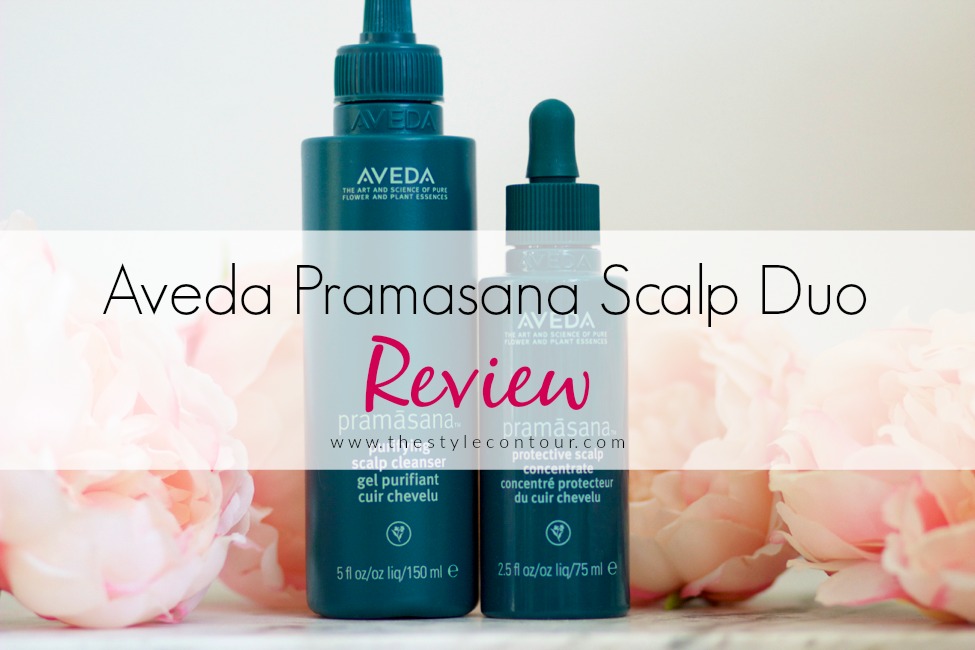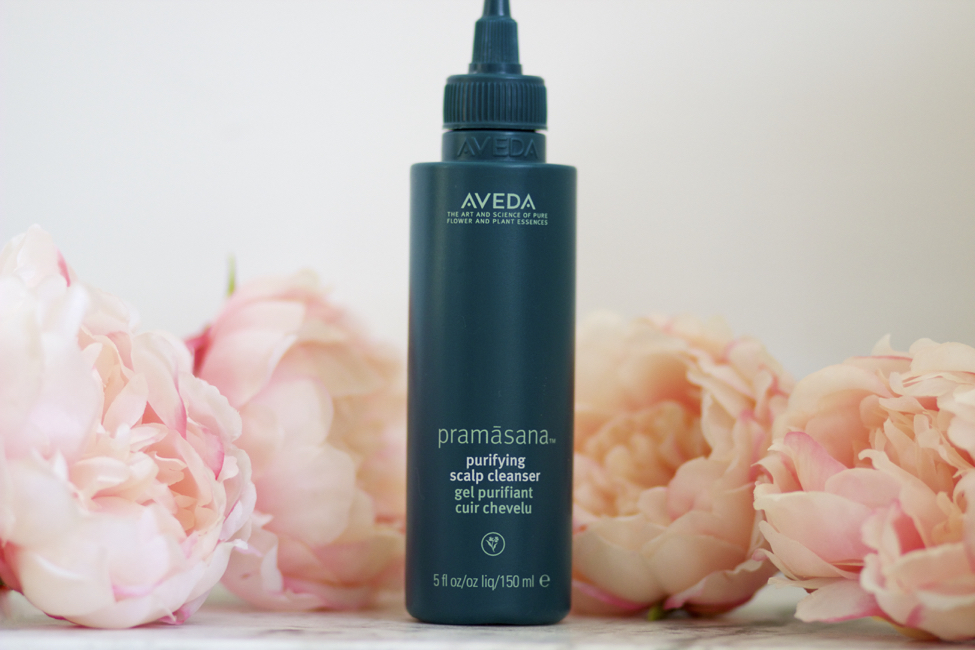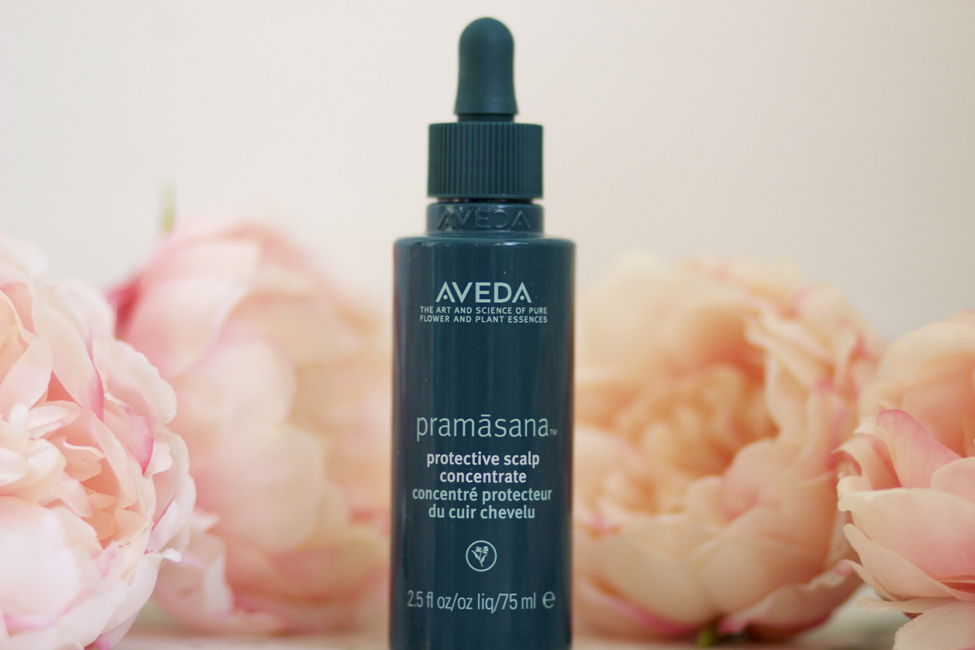 ---

---
Happy Wednesday my lovely friends!
Today I'm sharing my thoughts on two products I received back when I was a few months pregnant with Aviah from Aveda's Pramasana collection. I didn't use them while pregnant because I was super paranoid about trying new products. I began using them a few weeks postpartum and they've been staples in my haircare routine ever since. I tend to use them at least once a week becasue my hair is fine and oily by nature, so the fact that they provide a deep cleaning to the scalp is perfect for me.
I start off my haircare routine by using the purifying scalp cleanser follwed by whatever shampoo I'm using at the moment. I only apply it once by vertically running the tip along my scalp from front to bag. It produces a soft lather; I rinse and then shampoo. It contains a unique blend of ingredients, some of which I've never heard of prior to using these products, such as babassu. It's a palm found predominately in South America and the oil is extracted from it and is said to be great for cleansing and purifying the scalp, which I can attest to. In addition, wintergreen (another ingredient I've never seen in a product) exfoliates, removing any traces of pollution, while tamanu oil, an antioxidant rich oil that helps to protect the scalp from environmental pollution and free radicals. So, while it's removing pollution from the scalp, it's also protecting against it.
After applying conditioner and then towel drying, I then section off my hair and apply the protective scalp concentrate, which I feel is the absolute best of the two. There have been times when I've only used one of the two products, as well as both, and have noticed that I get pretty much the same results I get when I use both when I also just use the scalp concentrate. It makes such a huge difference to the form of my natural curls and I'm left with a nice light and clean feeling you'd expect after washing your hair. As with the purifying cleanser, it contains seaweed extract, which is said to control and balance sebum levels, which again, is ideal if you're like me and your hair gets super greasy easily. It has a dispenser, much like a facial oil, where you squeeze the top to suction the product out of the bottle and release to apply it onto your scalp.
i was actually quite surprised when searching for the products to link from Nordstrom that they're both rated a 3 star because I absolutely love both, especially the scalp concentrate. After skimming through some of the reviews, it seems as though many of the reviewers were comparing it to a discontinued product they wanted back. If you're skeptical, but are looking for a good cleanser then I'd definitely suggest the concentrate to start with because as I mentioned, I noticed that it did the most for my hair without having to use the cleanser with it, though when used together, the results are still great. It's defintely pricey for the fluid ounces, but I've been using the same bottle quite frequently for the past nine months, though the amount applied will vary depending on the length and texture of your hair; I do believe it's worth it.
Do you use hair exfoliants and cleansers?
Thanks for stopping by my sweet friends and I hope you're having a great week so far!
XO,