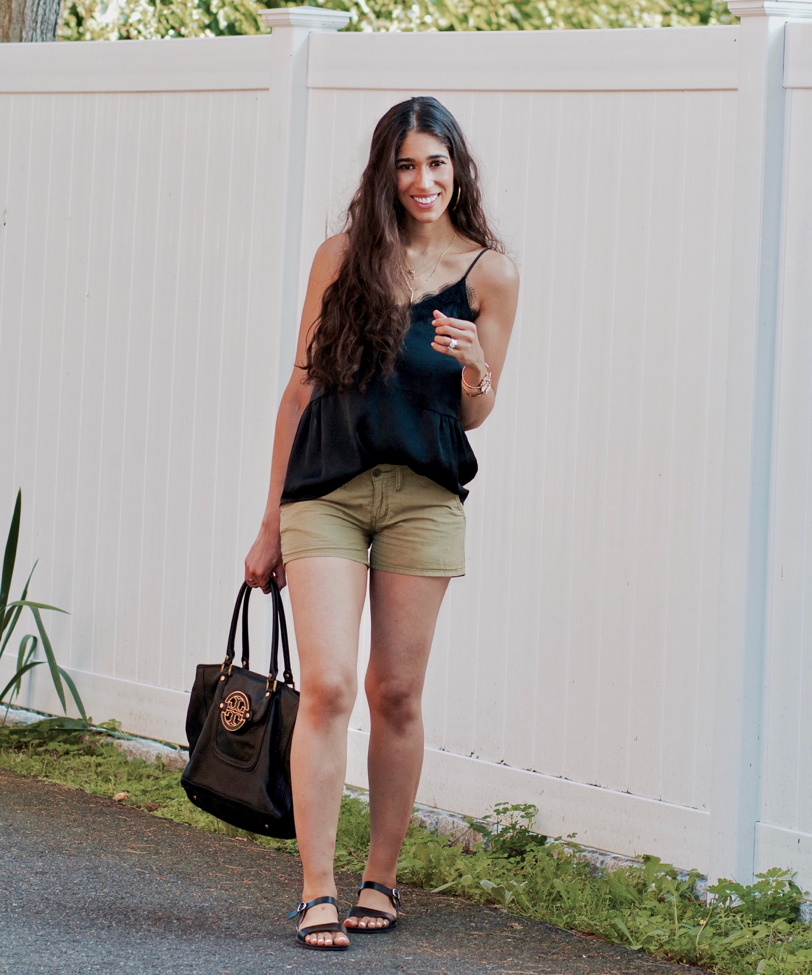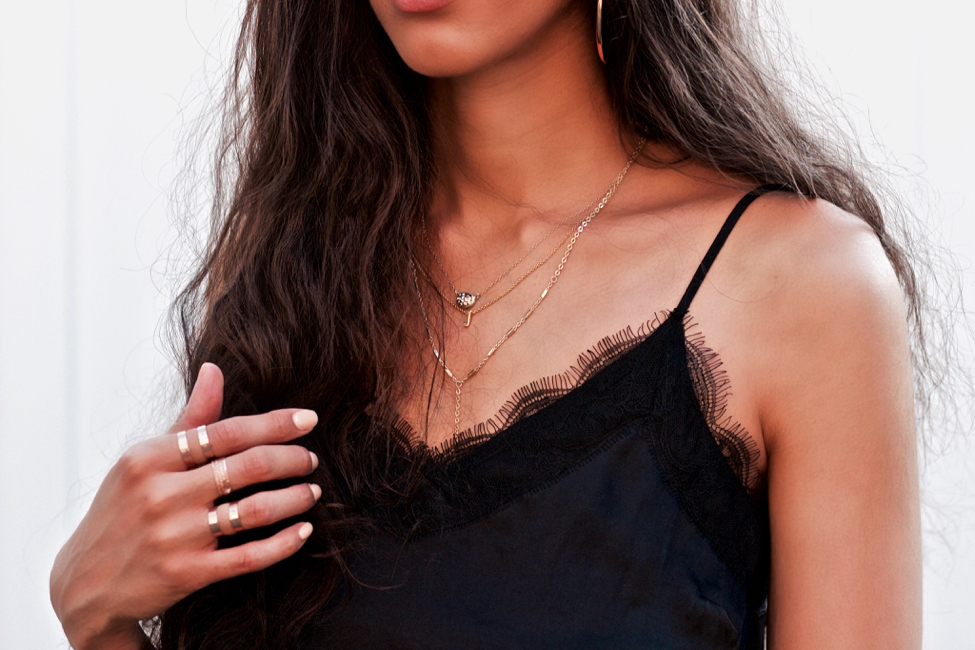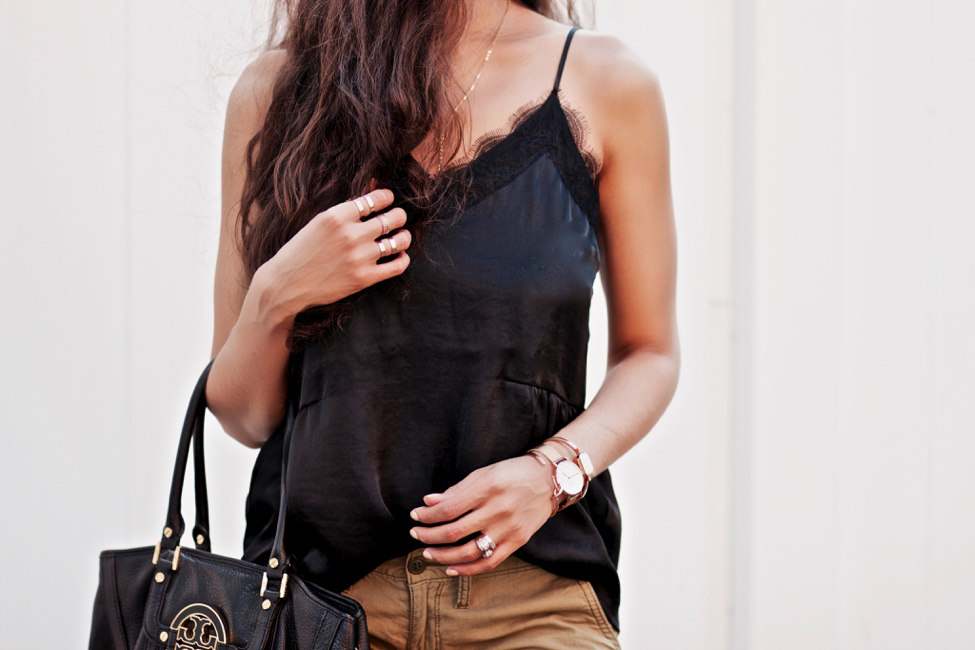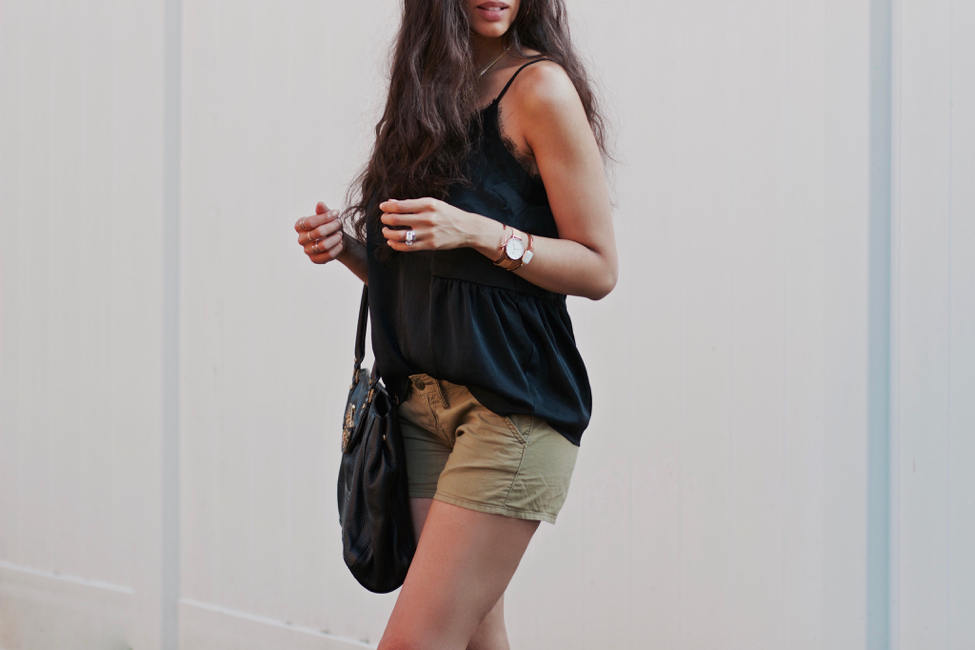 Cami | Shorts: Similar on sale for $10! | Sandals | Necklace c/o | Watch c/o | Moonstone Smart Bracelet c/o | Knotted Cuff Bracelet c/o | Purse: Similar
---
---
Happy Friday my lovely friends!
During the summer weekends, many of us have fun plans that involve getting out and getting active, whether it be strolling around, brunching, or what have you, we just want to get up and out! This means we're cutting back the time we spend getting ready with quick and easy makeup routines and clothing that we can just throw on and go, but of course we don't want to sacrifice style, right?
Well, I've shared a number of ways to create effortlessly chic outfits for the weekends before and today, we're talking about a piece that's super versatile and that has a luxe vibe, lace camis. They can be worn on their own, as I've done in today's outfit, during the summer months and layered under blazers or cardigans come fall, making them a great transitional piece. What I love about them is that they instantaneously add a nice chic element to your otherwise basic or simple outfit. With simple outfits, it's easy to appear flat and dull when you don't have any added details or colors to captivate the eye. Lace gives the impression that you've tried, even though you didn't, but that'll be our little secret, k?
To up that chic factor and that I didn't even try to look this good vibe, try half or front tucking. This will help to balance out the volume and flowiness if your cami has a more relaxed fit like mine, plus it's super flattering, as it creates a bit of a tapered effect and nicely drapes the midsection. Layer a few necklaces and voila, you've got yourself a few chic details that'll dress up and polish your outfit.
I hope you found this post helpful, my dear friends! Thanks so much for stopping by and I hope you have a wonderful weekend, let me know what you'll be up to! Eddie is off for the entire weekend, which is a rare occurrence, so I'll be savoring every minute, haha!
XO,