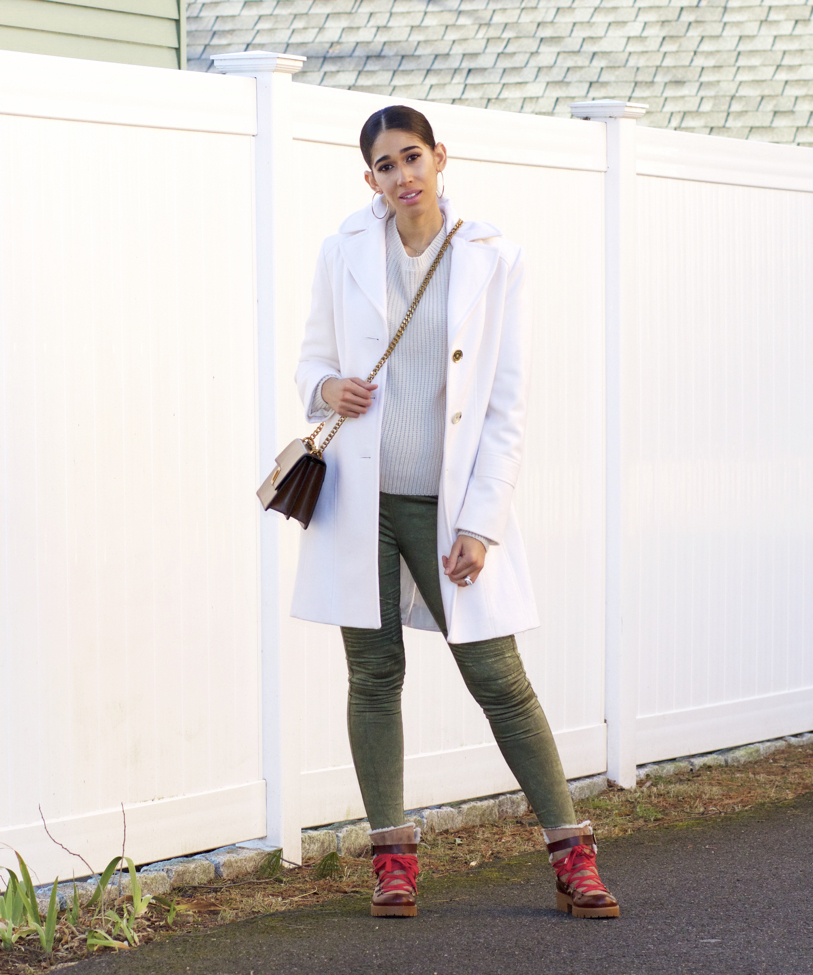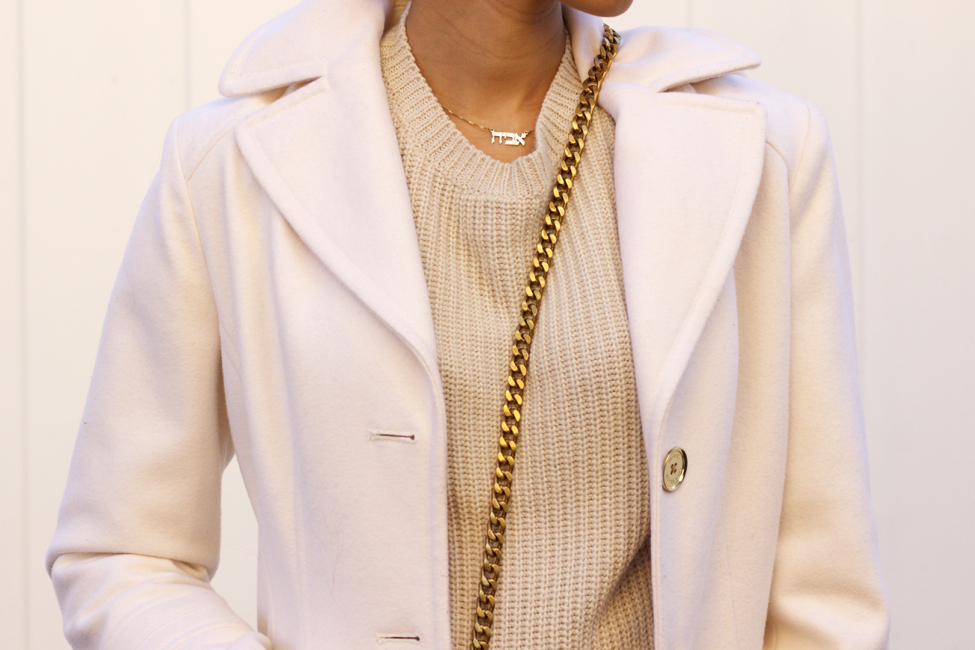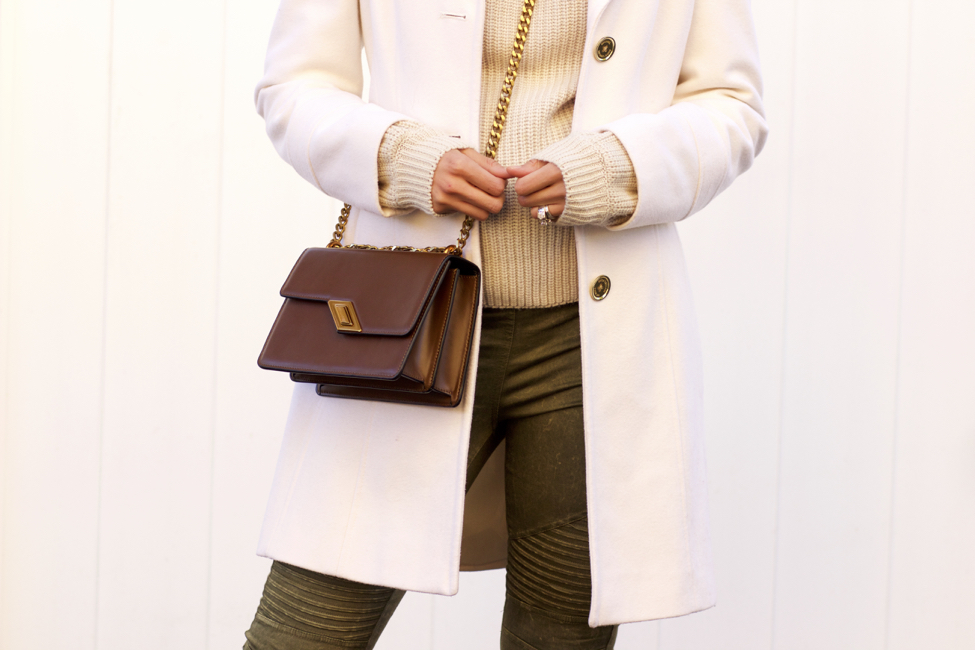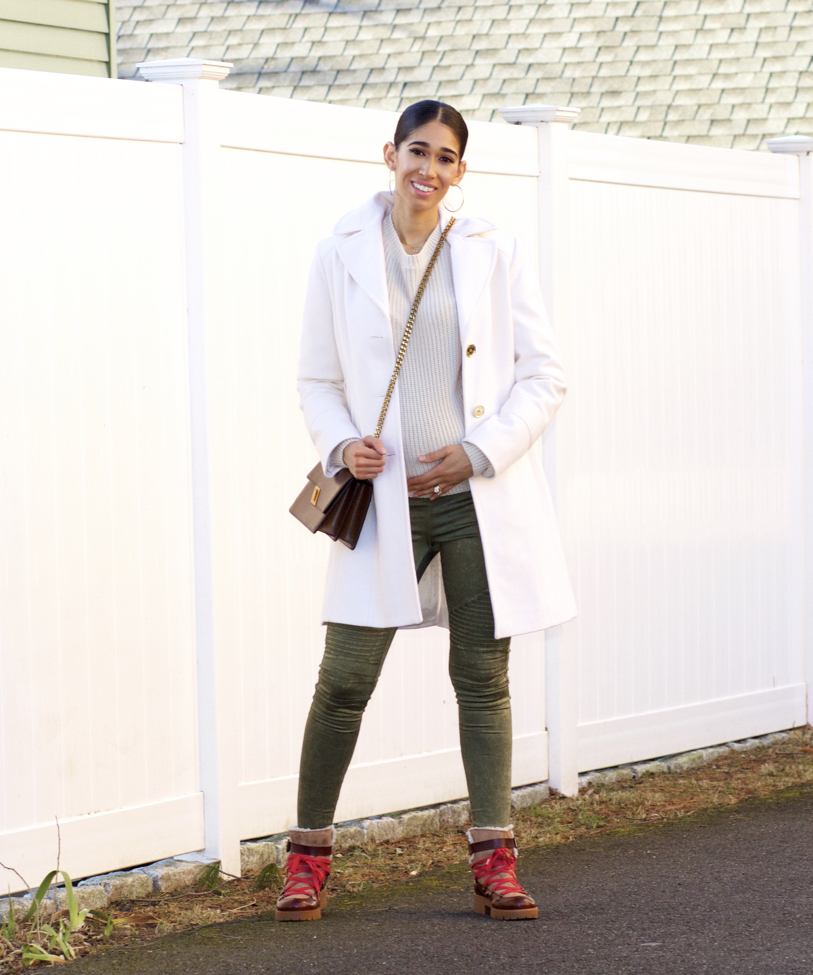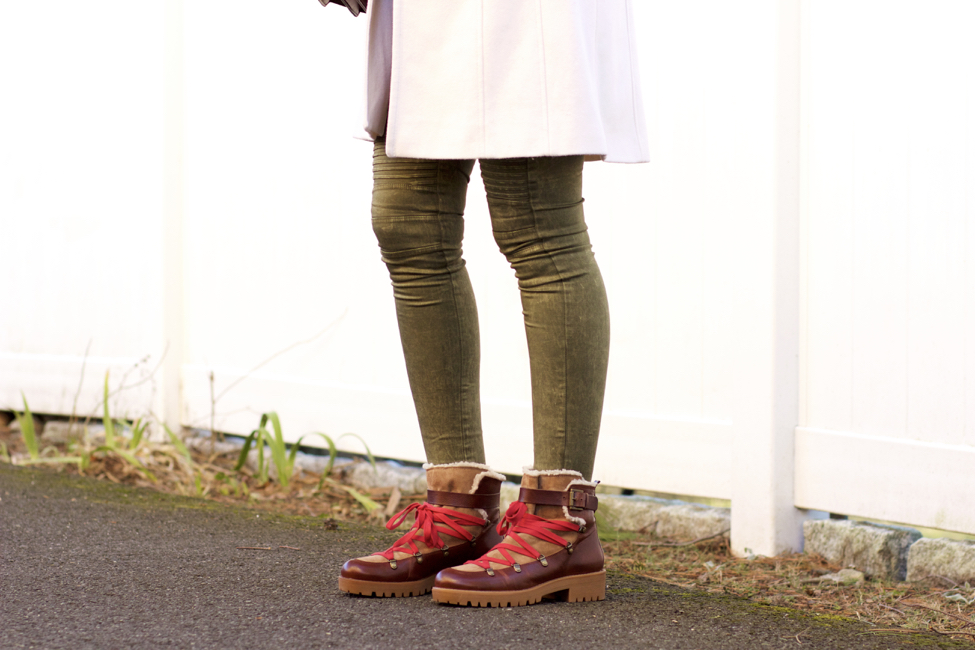 COAT | SWEATER: Similar | LEGGINGS C/O | BAG: Similar | BOOTS
---
---
Happy Monday my sweet friends!
I hope you all had a great weekend! So, last night, we found out the gender of baby #2. I won't spoil it in this post, instead I'll have you go on over and check it out on Stories where we announced it! I've saved it to the 'Pregnancy' highlight.
In other pregnancy news, I'm starting to get some of my energy back! I've already been to the gym a couple of times, which I feel has helped a lot. It fluctuates though. Shortly after waking up in the morning, I get tired again, get some energy mid-day, and then it just goes up and down pretty much all day. Before I had zero energy to do anything, so this is progress.
I'm definitely bigger this time around and because of that, I've had to reach for my maternity pieces a bit sooner. I'm wearing a pair of maternity leggings from when I was pregnant with Aviah. This time around I realized that it has an adjustable setting for the bump, so it can fit comfortably as it gets bigger, which I for some reason didn't realize the first time around, lol. I also made some new purchases from Asos, which I'll be sharing because I'm quite excited! They have the cutest maternity clothes and have great sales.
Speaking of shopping, I purchased these boots last month in both colors and so far, I'm really loving them. I typically reach for my Uggs when I just want to head out and be comfy with Aviah, but want something more stylish, yet still comfy. Though they're definitely not nearly as comfy as Uggs and to be honest, a bit of a challenge to put on, since you have push your foot in without a side zipper and the laces don't really serve a purpose; they are comfy and cute once they're on. They're also very different than any other boot I have. I like that they have a bit of an urban feel to them, making them cute to wear with jeans or even leggings. I look forward to styling them with other outfits!
I hope you all have a great week ahead, my beautiful friends. Thanks so much for stopping by!