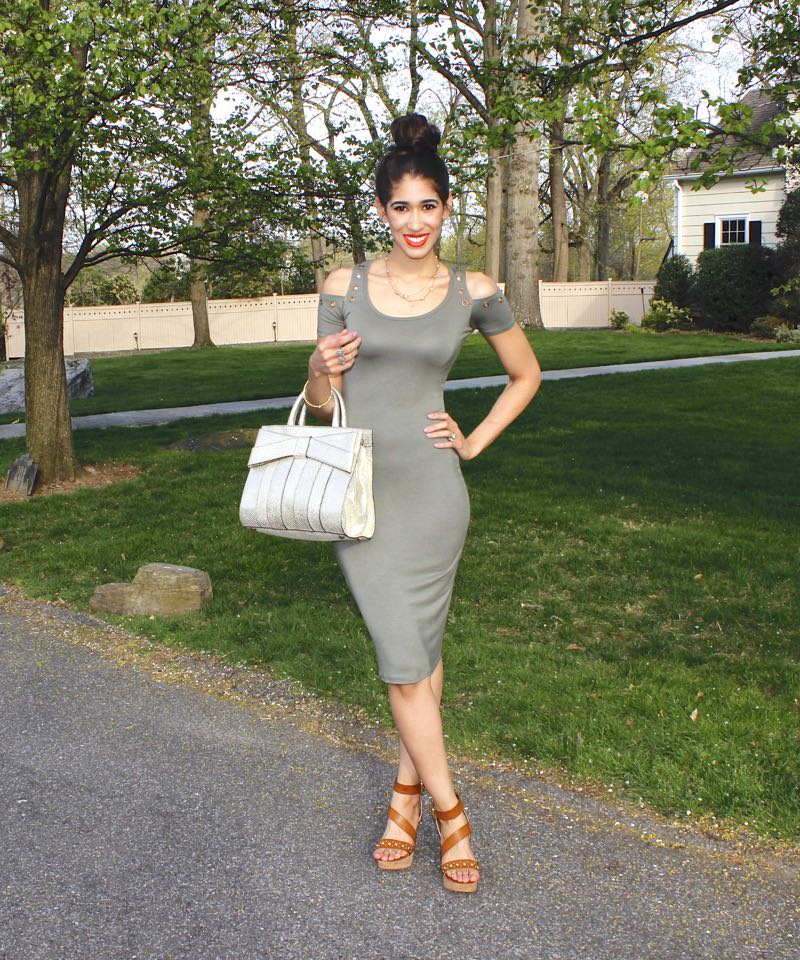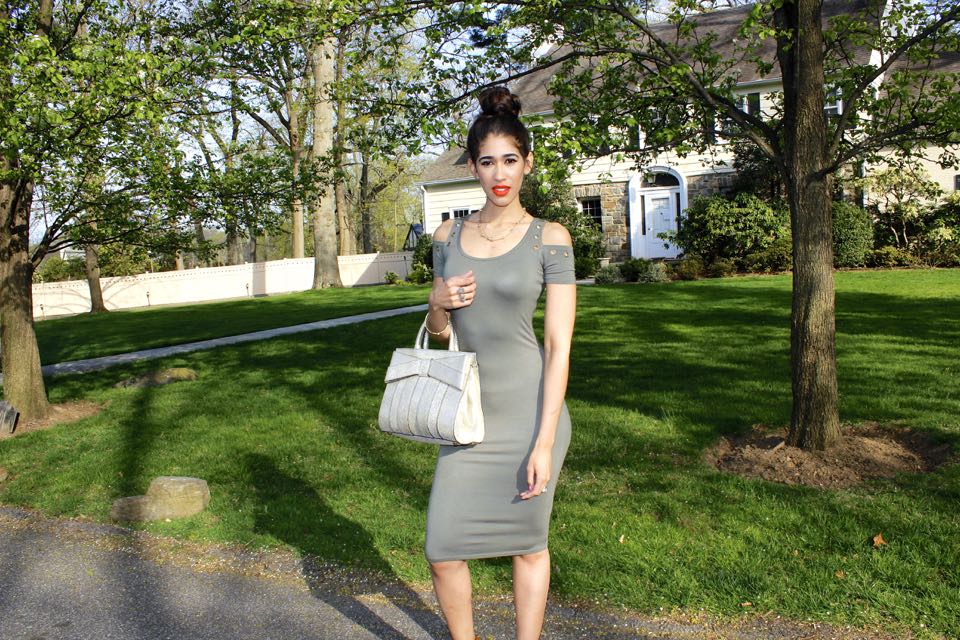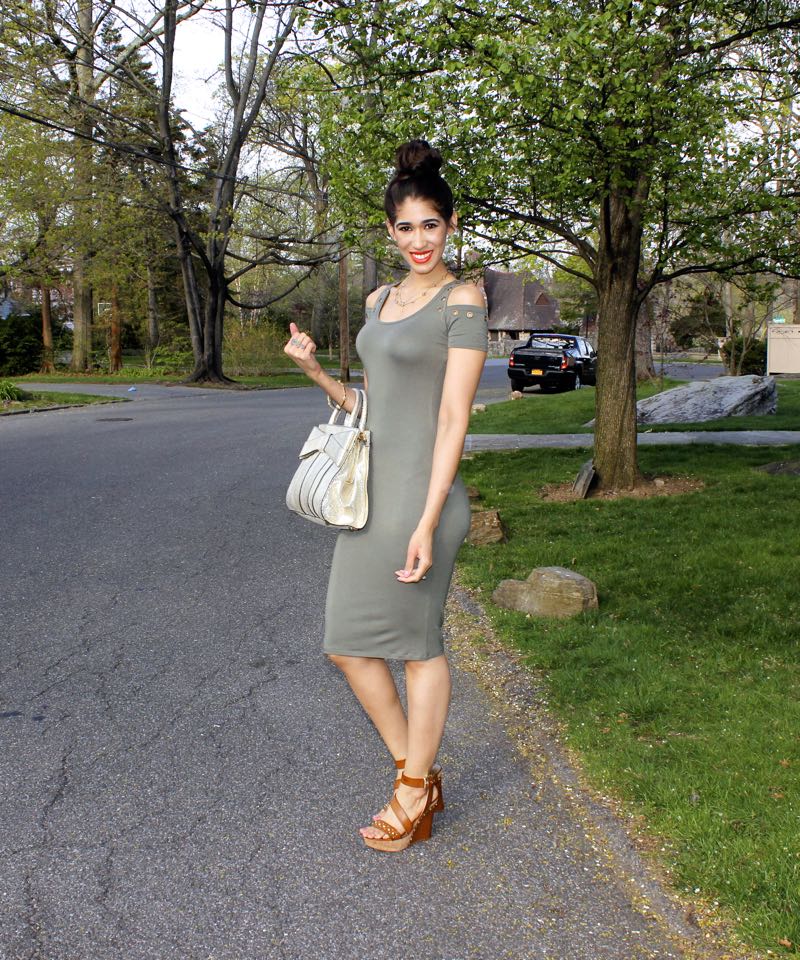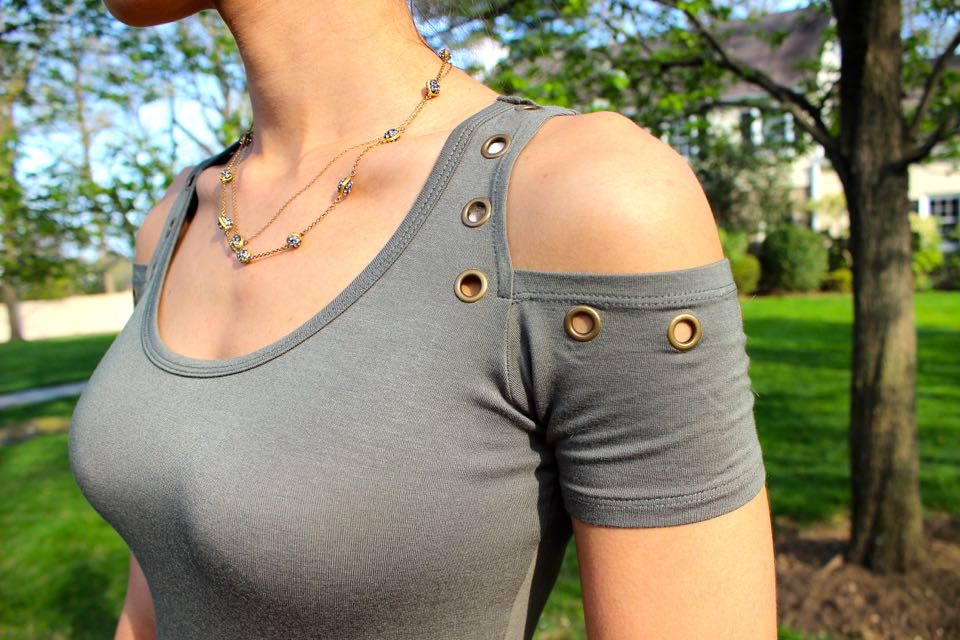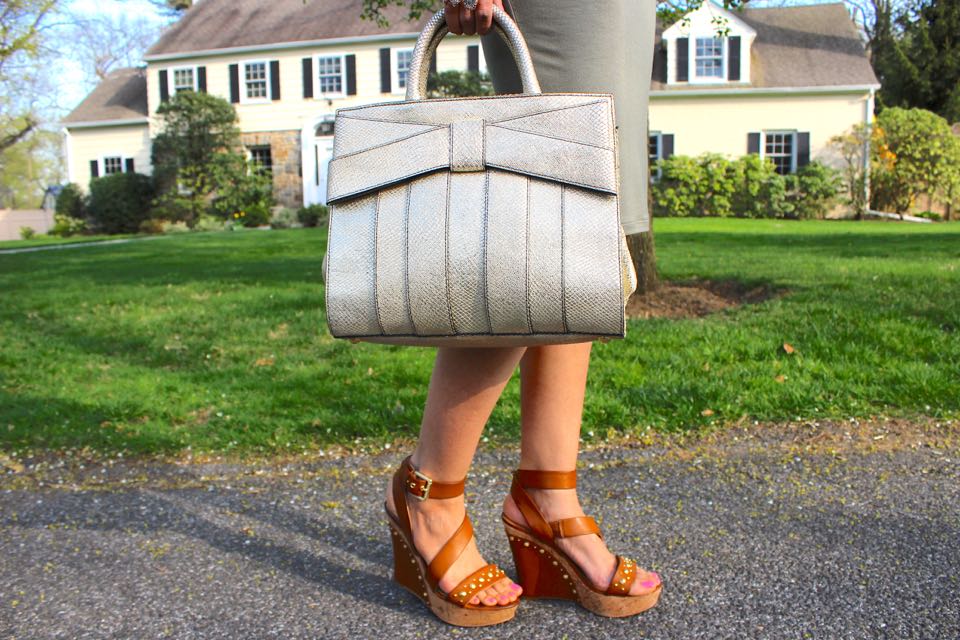 GET THE LOOK!
Dress: c/o Almost Famous (ON SALE HERE) // Necklaces: c/o Athra Luxe (HERE & HERE) // Ring: c/o Kendra Scott (HERE) // Purse: Zac Posen (similar HERE) // Wedges: GUESS (similar ON SALE HERE) // Lipstick: Milani (HERE)

Happy Hump Day, friends!
I hope you're all having a great week so far! Today's look features a dress that has a trendy element to it, cut out shoulders! I'm definitely loving this trend, as well as the complete off the shoulder. If you are pear shaped with a longer torso, like myself, then you most likely have experienced some challenges in selecting form fitting longer dress styles, such as the midi or maxi. Most of the challenge is due to the necklines that many of these styles have, which often don't include one that helps to visually balance out our wider hips. Since the torso is longer, the hips begin lower on the body and so when wearing not so flattering pieces, our upper bodies appear much smaller than our lower! If your goal is to create balance, so that not all of the focus is on one particular area, in this case the hips, then there are some things you may want to look for, such as the necklines and shoulder details. With the off the shoulder, the neckline is long and wide, exposing the entire upper chest, which is great in balancing out fuller hips. When it comes to cut out shoulder styles, the neckline isn't as important, since it's accompanied by the addition of some width in the shoulder area, since they're exposed. All of these details will help balance everything out, while embracing your natural curves, which is pretty awesome!
Please note that I'm not trying to suggest that you have to create a balance to your hip area. I'm making suggestions to those of you who perhaps feel insecure about wearing more fitted dress styles or about your hips in general. It would be easier for me to say, "wear what you want", but the reality is not everything we want or like works for us. This is why we try clothes on before we buy or keep them, right?! I'm here to be a real trusted friend and source for you, so you know what to look for when shopping and so you no longer have to be subjected to the experience of trying on a ton of stuff that just doesn't fit like it should, which can sometimes make us feel a little insecure. It's never us, but always the clothes, remeber that ;)
Thanks so much for stopping by, my beautiful friends! I hope you found this post helpful and that you have the absolute best day ahead!
XO,