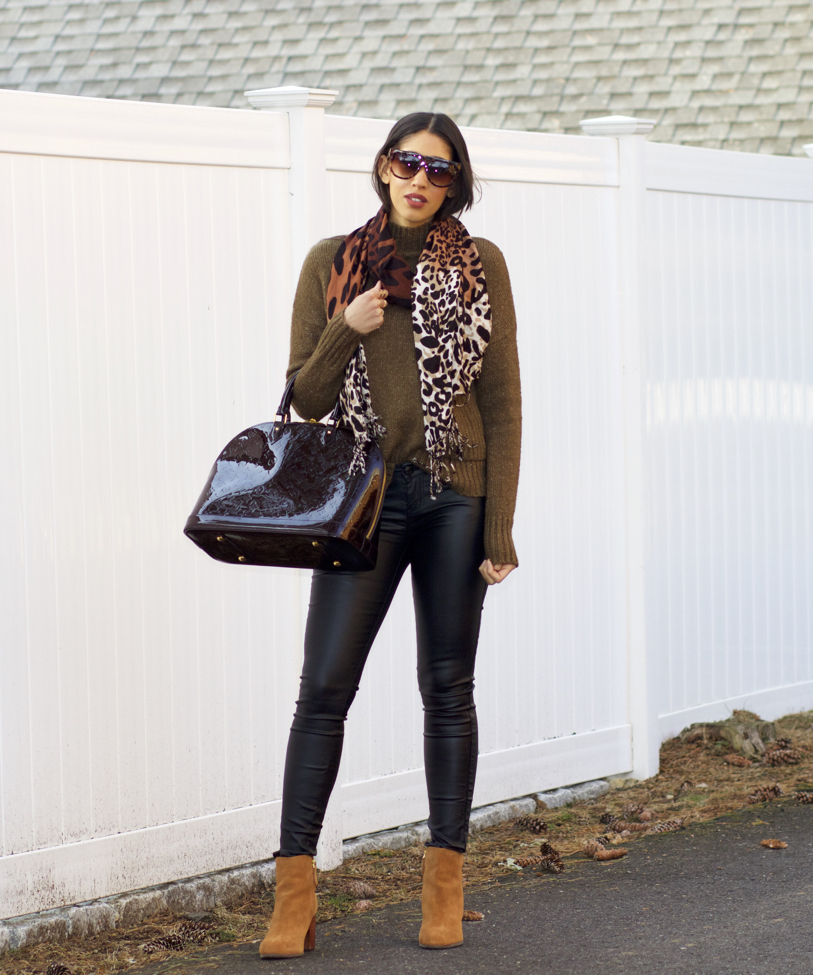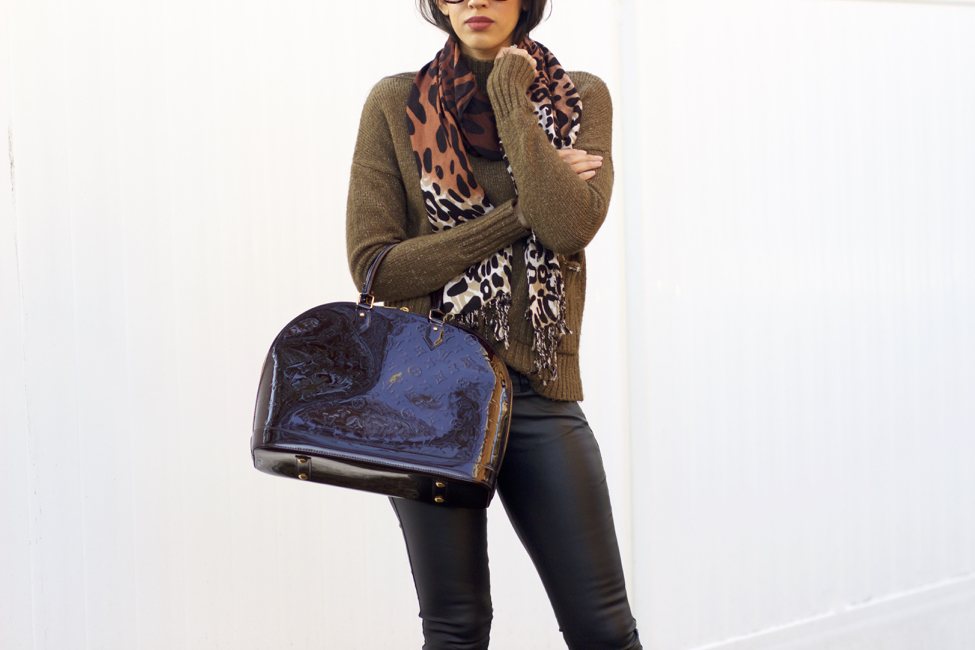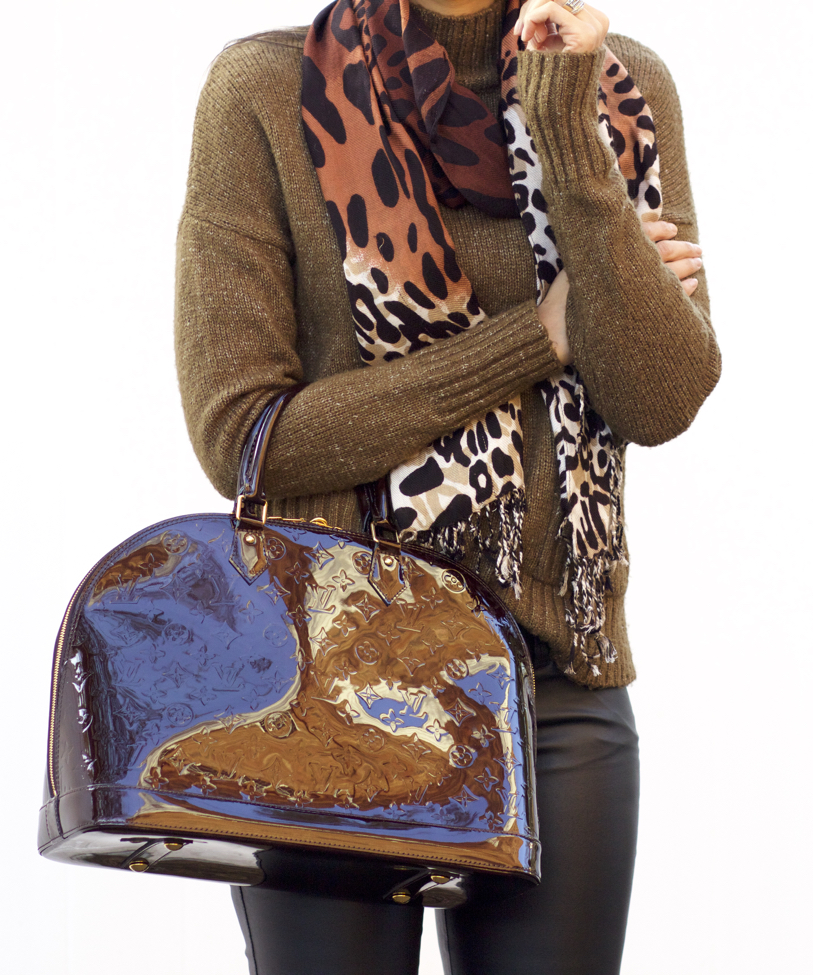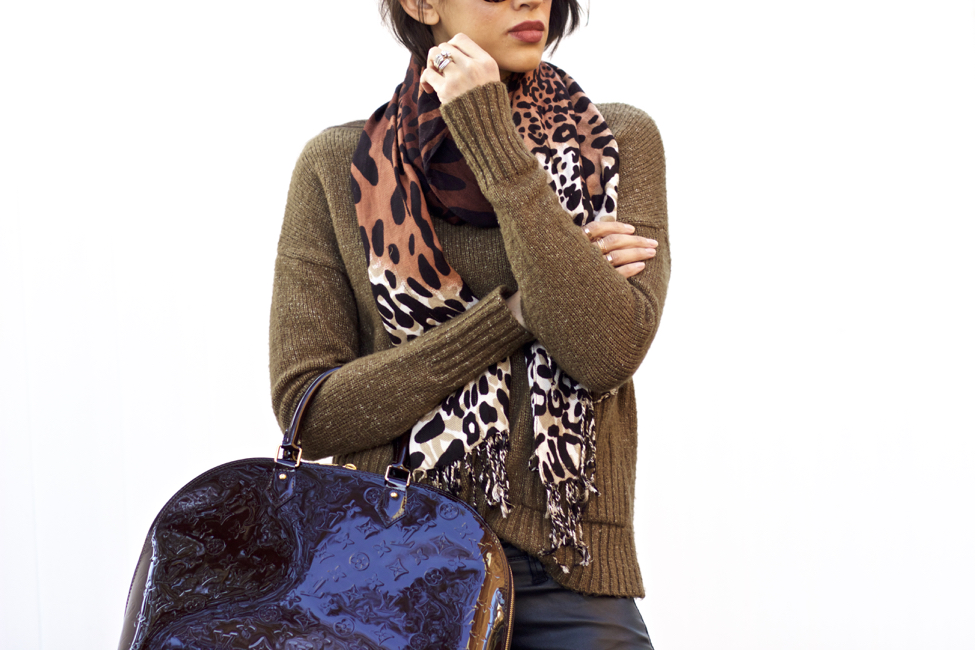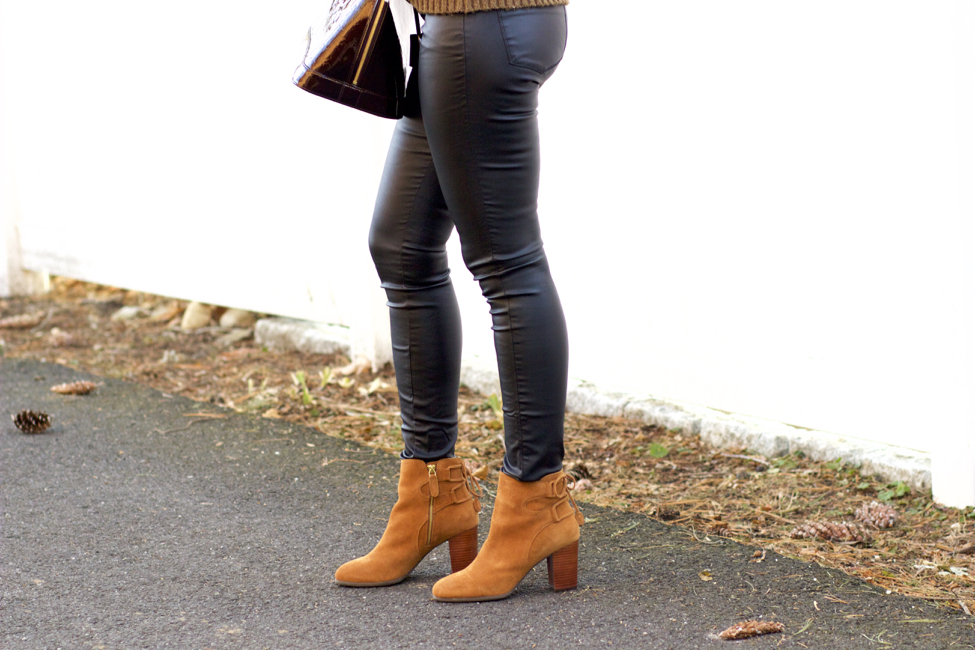 SWEATER: Similar | Jeans: Similar | Scarf: Similar | Sunglasses | Boots c/o: Similar | Bag: Louis Vuitton: Get it pre-owned here
---

---
Happy Wednesday my sweet friends!
How's everyone's week going so far? Mine has been one of these weeks where I wished it were Friday on Monday, lol. It's been one thing after another and I'm ready for the weekend. Jut one of those weeks, ya know?!
Even though it's been a week where mercury seems to be in retrograde, the weather has been glorious. I don't want to get my hopes up, but I'd love for these warmer temps to stick around. I don't really love the freezing cold. My perfect weather would be one that was a low of 50 or 60 and snowed twice...that's it. It would need to be cold enough for me to be able to wear cute cozy sweaters and boots. This sweater is probably one of the most coziest sweaters in my entire wardrobe. I got it a few years back during the Nsale and regret not getting it in all the colors because it's so incredibly warm and soft.
I love the look of cozy knits paired with leather leggings, pants, or even skirts. I feel the combination is one that's not only edgy, but chic and tastefully sexy. I particularly love the color combo of browns, olive green, and black.I feel the contrast is so good and one that's sophisticated.
Do you like wearing leather with knits?
Oh, and you know, I have to be that proud mama and encourage you to check out the story I shared of Aviah on IG Stories. I wrote that she was 3 months, but she was actually a little over 2 months when I recorded that video, which always makes me laugh. I mean, how did she know to point her finger like that? She was letting my step-daughter have it. You have to watch it, haha!
Thanks for stopping by, my dear friends, and I hope you have a wonderful day!
XO,