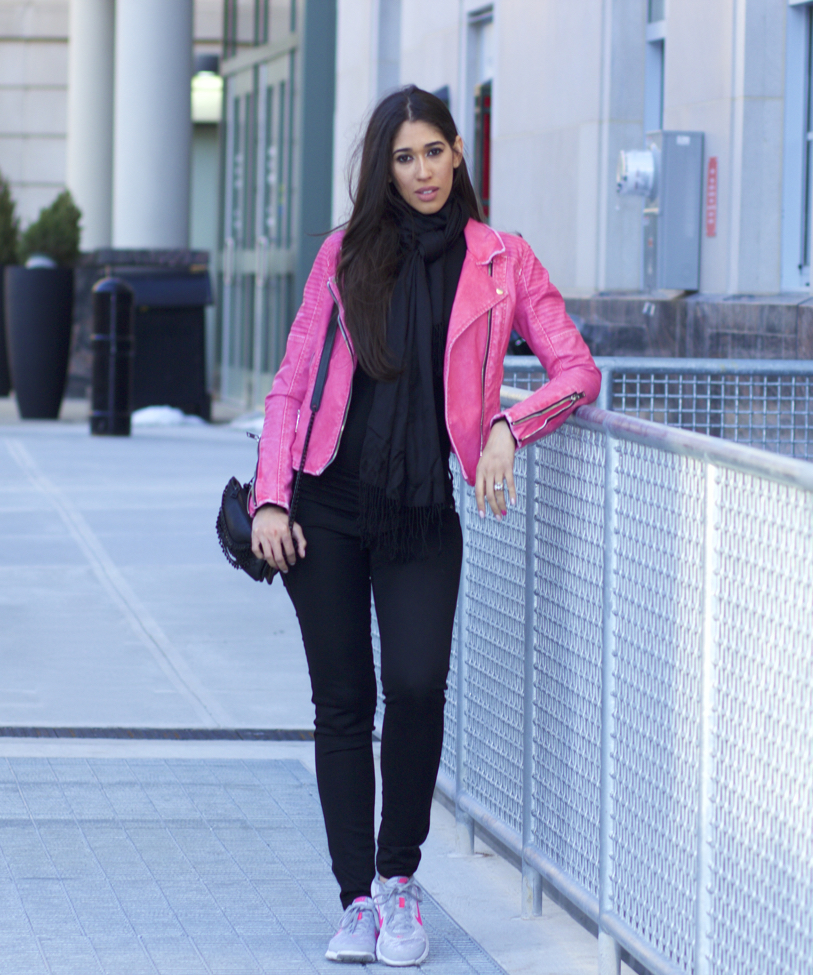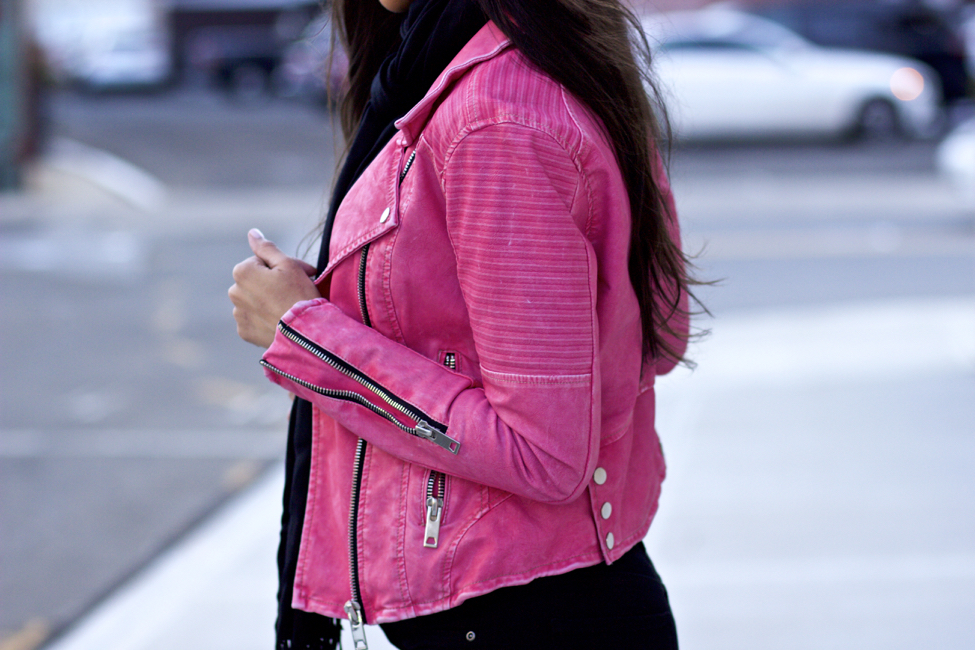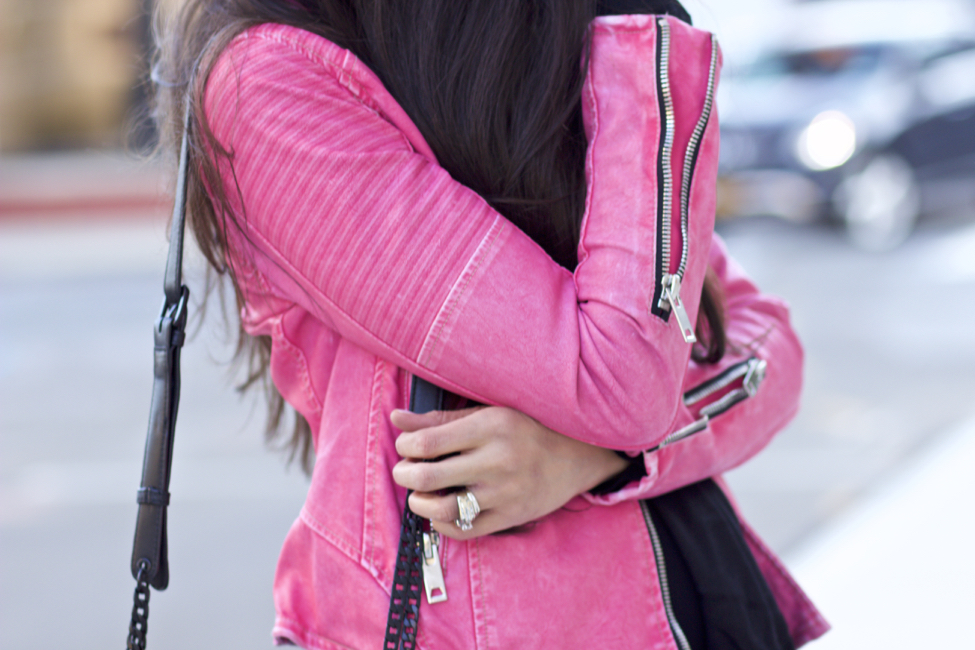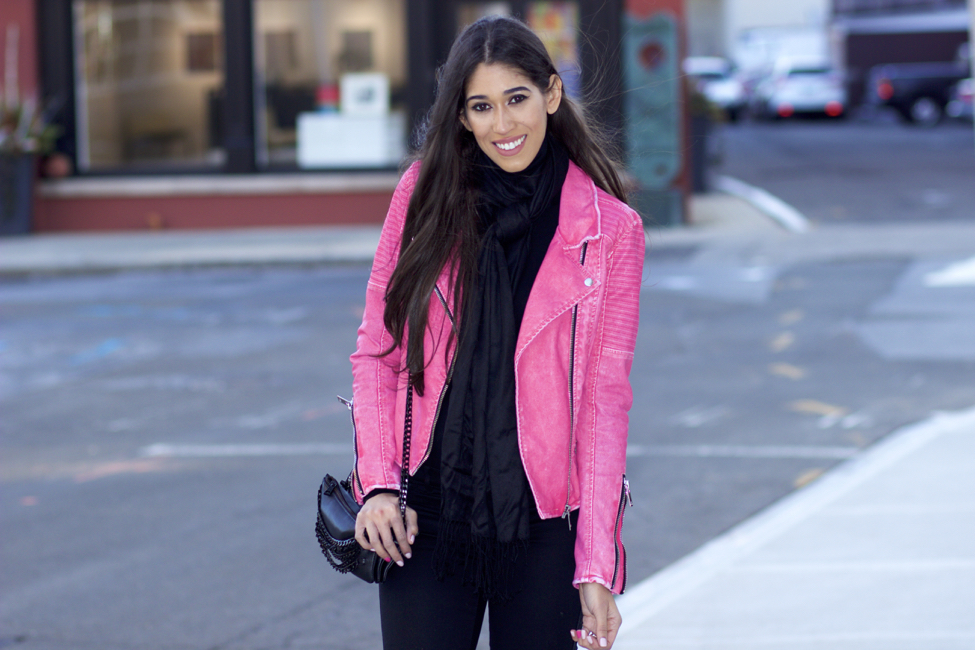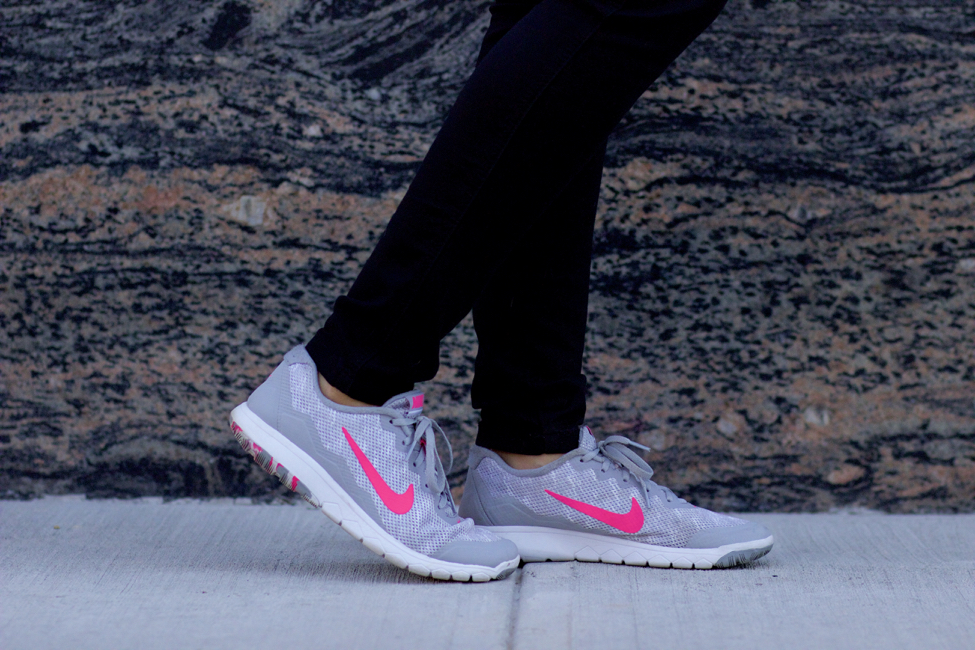 Jacket: Blank NYC (old, similar here) | Scarf: Jones New York (similar here) | Turtleneck | Jeans: New York & Company | Sneakers: Nike
Happy Friday my beautiful friends!
How was everyone's week? Hopefully it went by fast, since it was a short one! Today, I'm sharing an outfit I actually wore last week on one of those busy days I told you about. I knew I'd be running around all over the place, in and out of the car, so I wanted to look cute, yet practical for the day. Thankfully, the athleisure trend is showing no signs of stopping, which makes wearing sneakers fashionable and trendy.
When I was in high school, I was a sneaker junkie. I had all kinds, from Jordans to Huaraches and Timberland boots in every color. When I started college, I wanted to change my style and that's when I started to wear heels. I didn't wear flats at all throughout my 4yrs of undergraduate and I was known by my classmates who forgot my name (I know, Jalisa isn't an easy name to remember, pronounced Ja-lee-sah in case you've every wondered :) by the girl with the heels. I preface this to say that I haven't really worn and embraced sneakers in a really long time, other than working out. Even after completing my degree and working in hospitals and labs, I still loved my heels. These, aside from a couple of Coach tennis shoes, are my only real pair and having worn this outfit, I'm beginning to want to add more to my small collection.
I think sneakers are a great way to add a stylish kick (pun intended) to an otherwise simple casual outfit. I love the idea of teaming the colors found within the sneaker, if there are any, with bold outerwear for a more stylish impact. I think it makes for a nice cohesive look, one that appears to have been thought through, rather than throwing on a pair of random sneakers on the way out the door.
If you're a petite babe and don't like wearing flats because you want to look taller, you can accomplish a visual lengthening effect by wearing all black with a few pops of color. Though it won't physically make you taller as heels would, you will still look long and lean and at least give your feet a rest after a long, hectic week ;)
What are YOUR thoughts on sneakers, do you love them or hate them? Thanks so much for stopping by, my dear friends, and I hope you have a wonderful weekend ahead!
XO,