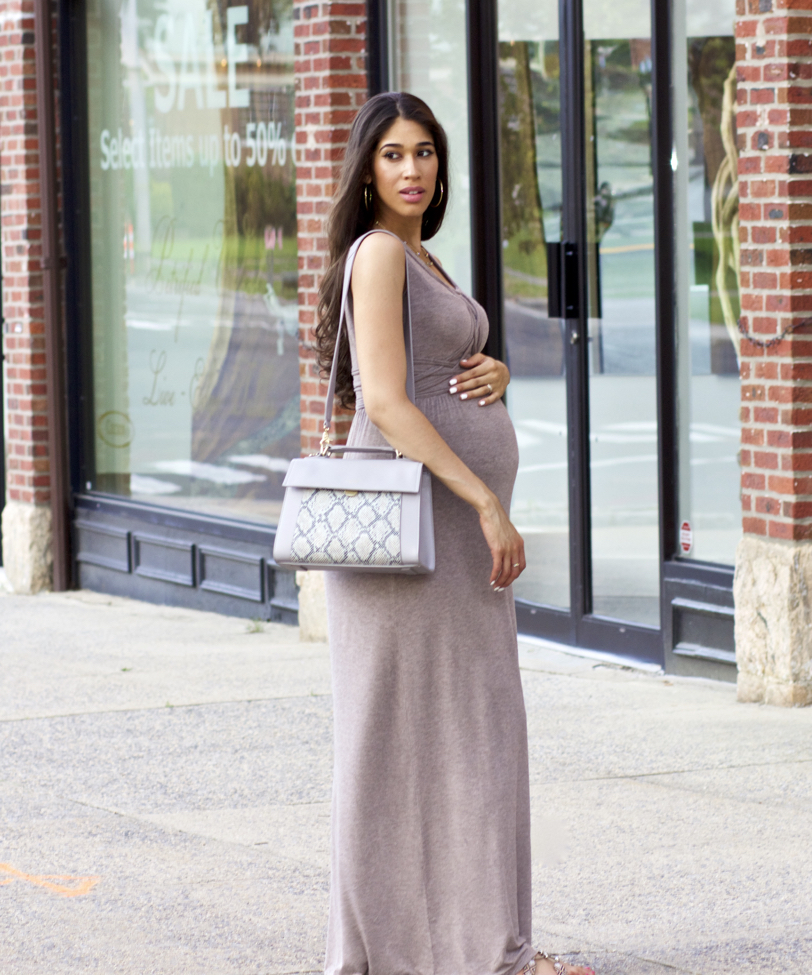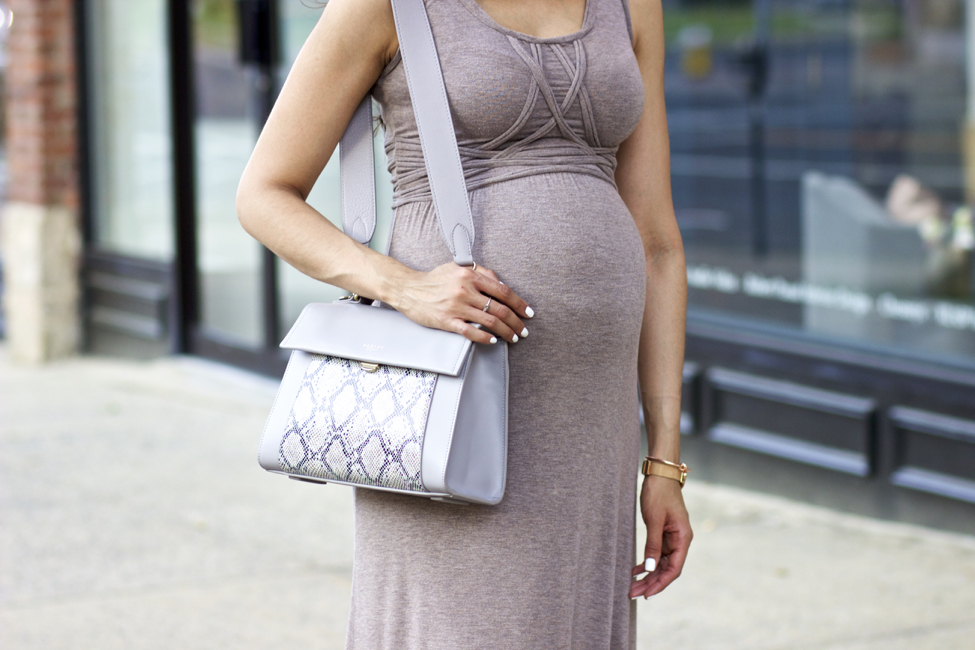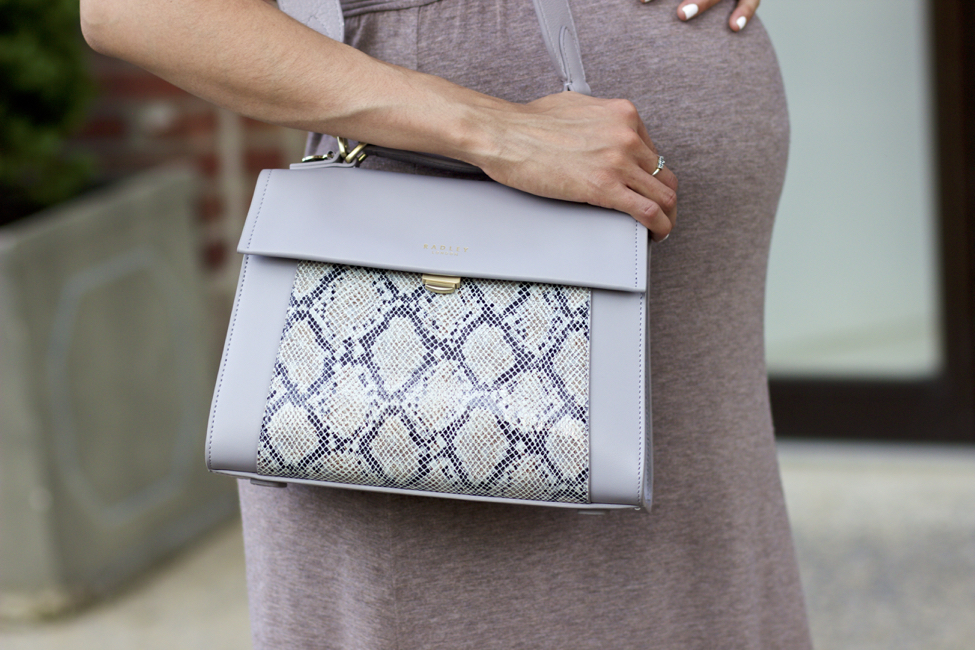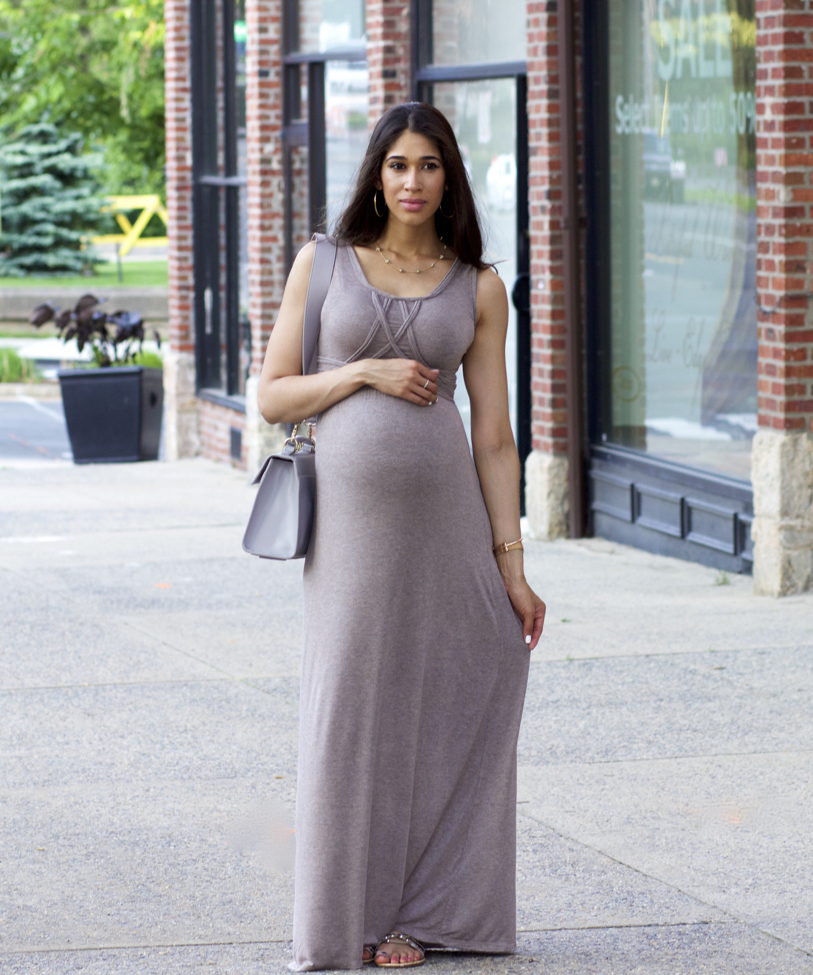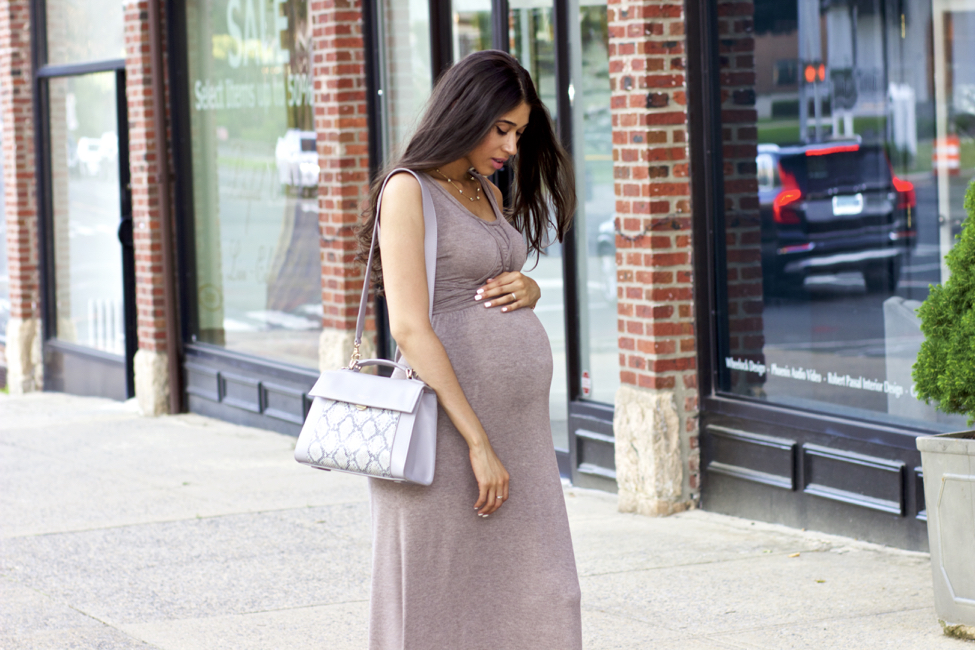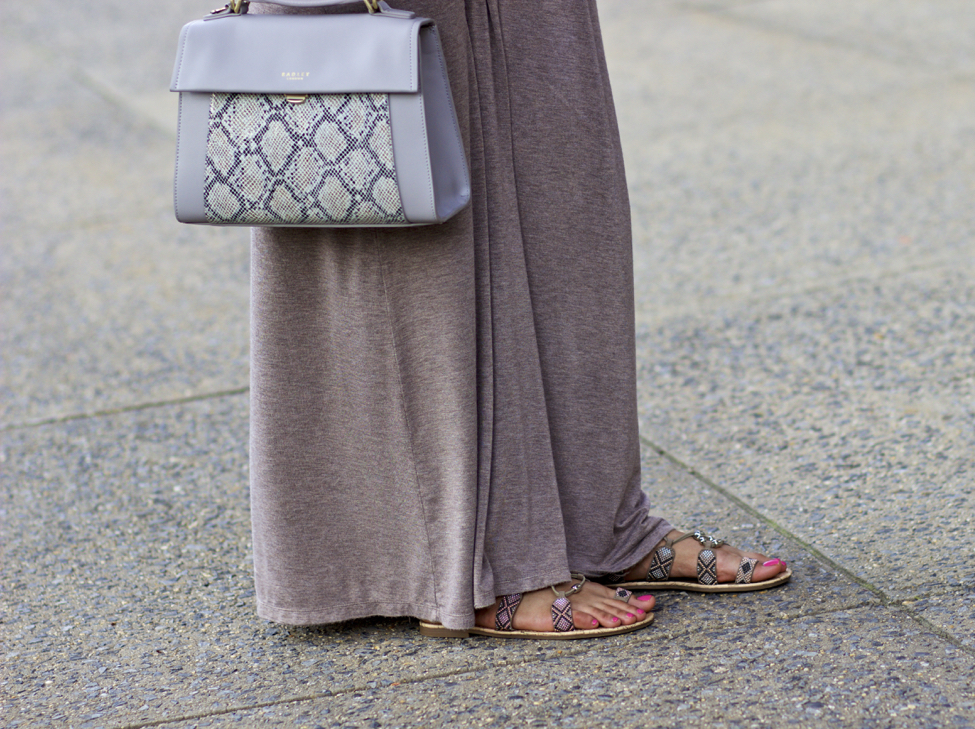 Dress: Similar | Necklace c/o | Watch c/o use code STYLECONTOUR for 15% off your order! | Bracelet c/o | Purse c/o | Sandals
Happy Monday my gorgeous friends!
I hope you all had a great weekend and are ready for a wonderful week ahead! I'm officially 37 weeks along in my pregnancy and some of the most common symptoms that I had managed to avoid for much of my pregnancy are beginning to creep up on me, one of which is swollen feet! You guys, I don't think I'll be following in my mother's footsteps (literally) in wearing heels all the way through to delivery; I give it to her and have no idea how she did it, haha. My feet have been so swollen these past few days and I don't think the fact that we've been experiencing a bit of a heat wave has made it any easer. So, I've been wearing a lot of cute flat sandals that I thankfully picked up when I went on that little Target shopping spree, remember this post?! I actually really love these because they're quite comfy, even though they have a lace up design and can make an outfit look a tad bit dressier due to the beaded details, which are super pretty!
I decided to pair the sandals with one of my favorite maxi dresses I've had for ages, in fact, I believe it was my first maxi dress ever! Remember I told you prior to pregnancy, I wasn't the biggest fan of maxi's because I was extremely picky?! This one was the only one I'd wear and 'til this day, I absolutely love! I think what I love most about it is the color, it's a nice sandy brown that I feel would look great on every skin tone and color, so pretty.
Aside from the swollen feet, I'm getting quite irritable and tired. I can't say I didn't experience these symptoms at all throughout my pregnancy though and I'm sure Eddie would nod firmly to that, lol. On most days, I literately have no interest nor energy in lifting my pointer finger, haha, that's how tired I am and it's not necessarily the fact that I want to sleep, sometimes it's just my body asking to do nothing but lay in bed and scroll through my phone.
So, these days, I'm all about comfort while still looking for ways to look cute and fashionable. It's beginning to be a bit of challenge now since it's becoming so hot and I don't have many tops that fit over the bump, which is so huge, isn't it?! It's okay though, I'm up for the creative challenge and finding ways to make it work ;)
Also, thank you all so much for your kind words on Friday's post on my baby shower! I'm so glad you loved the way everything turned out as much as I did and I'm so glad to be able to share a glimpse of it with you (I actually wish you all could've attended :)
Thanks so much for stopping by, my dear friends, and once again, I hope you have a wonderful week ahead!
XO,