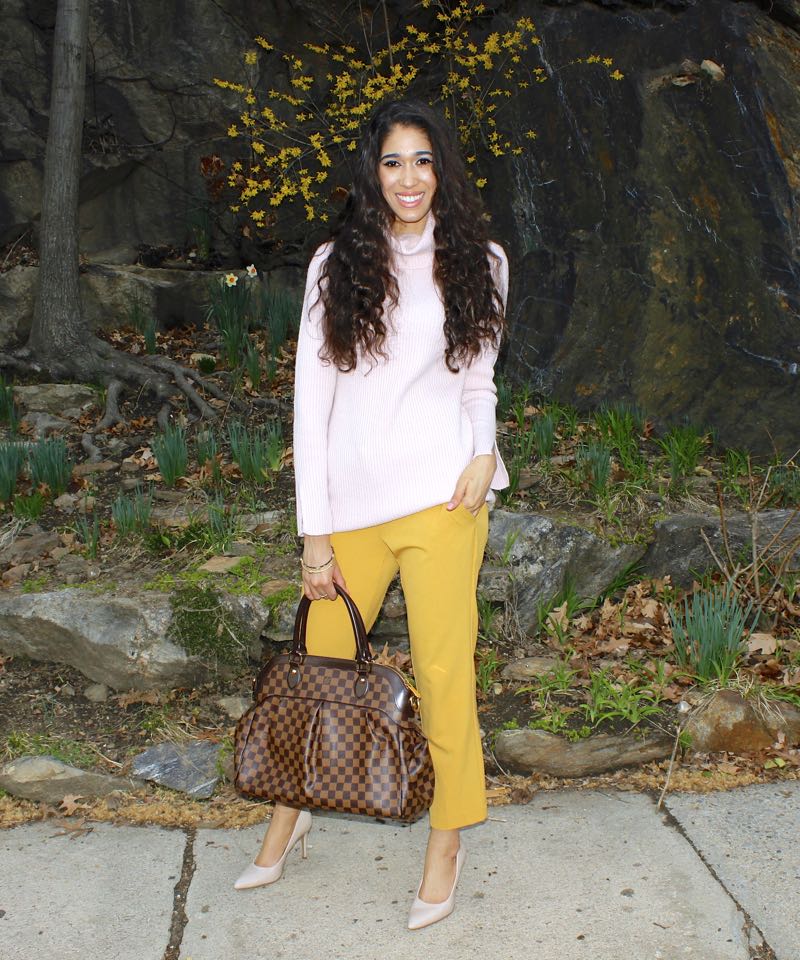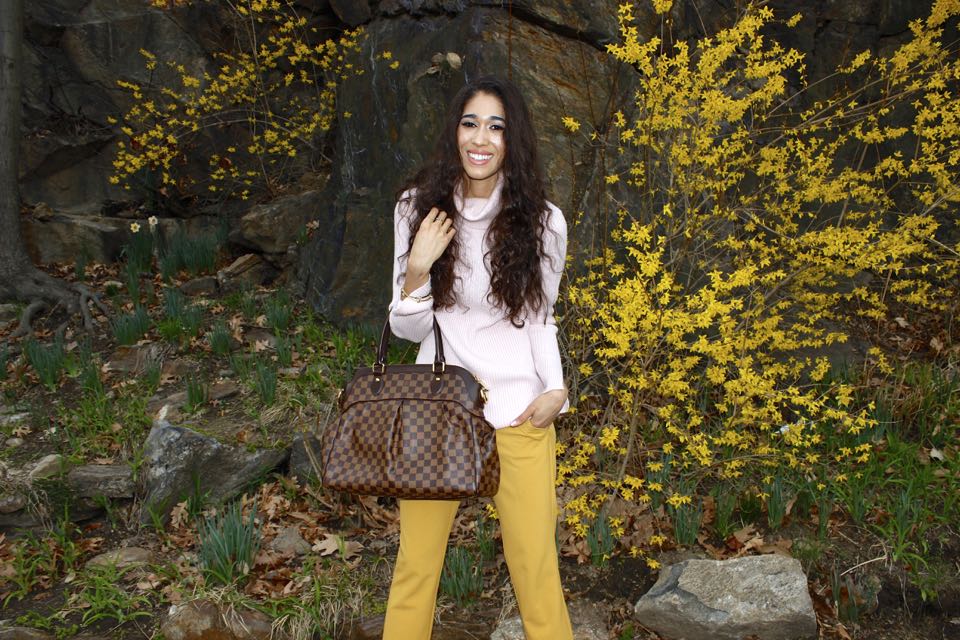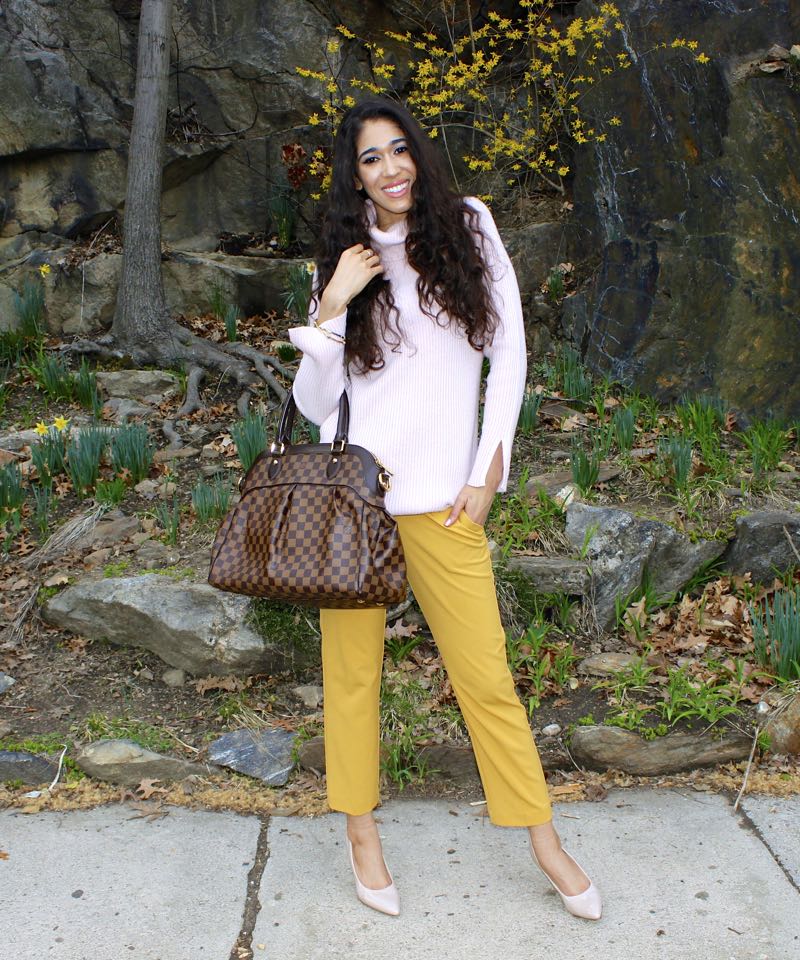 GET THE LOOK!
Sweater: Banana Republic ( ON SALE HERE) // Pants: New York & Company (similar ON SALE HERE) // Purse: Louis Vuitton (similar HERE) // Heels: Nine West (HERE)

Happy Hump Day, friends!
If there's one color that I always associate with cheer, that would have to be yellow! There's just something about it that makes me happy and I notice I tend to wear it most during either spring or fall, my two favorite seasons. For today's pairing, I decided to style these yellow pants with a blush sweater; I LOVE the way these two colors look together and I feel it's a combo you don't see too often.
Yellow is just one of those colors that tends to look great with nearly every other color, so when attempting to create an outfit with it, try to think a little outside the box. Depending on what shade of yellow you're working with, you can add a color with a lighter or darker hue to help create a color contrast that's sure to work. For example, the pants I'm wearing are in a deeper, richer yellow shade, so I went for a lighter shade of pink to play down the intensity of the color. While a bold fuchsia would still work well, it would create an overall bold look and if that's not something you're going for, then a lighter hue would be your best option. On the other hand, if you're working with a lighter more pastel shade of yellow, then you can confidently pair a fuchsia color with it, again creating a colorful pairing that is right in the middle of subtle and bold. To play it safe, you can always opt for neutrals, such as black, white, nude or grey; I adore any shade of yellow paired with grey. For some reason, I feel it gives off a city slicker vibe, I don't know why, haha!
So what do you think, will you be creating an outfit using yellow this season? Hopefully this post gave you some ideas, especially if you're generally not too fond of the color. I actually have another blog post that's entirely on styling yellow with all of the other colors, which you may also find helpful (here). Thanks so much for stopping by my dear friends and I hope you have a wonderful Wednesday!
XO,