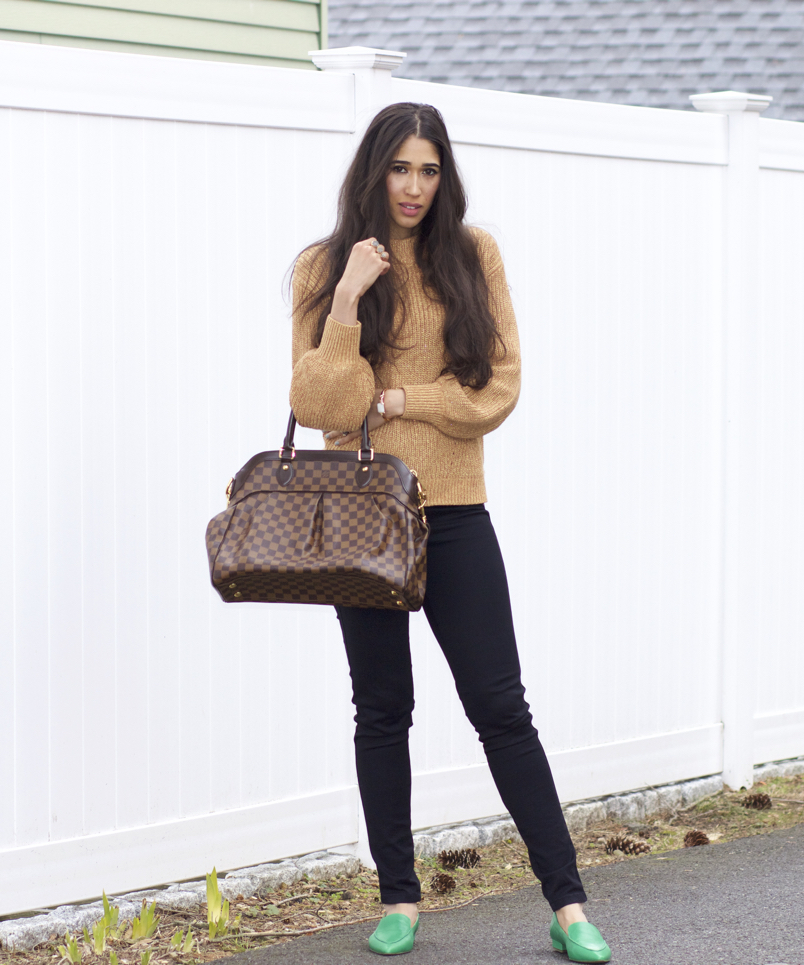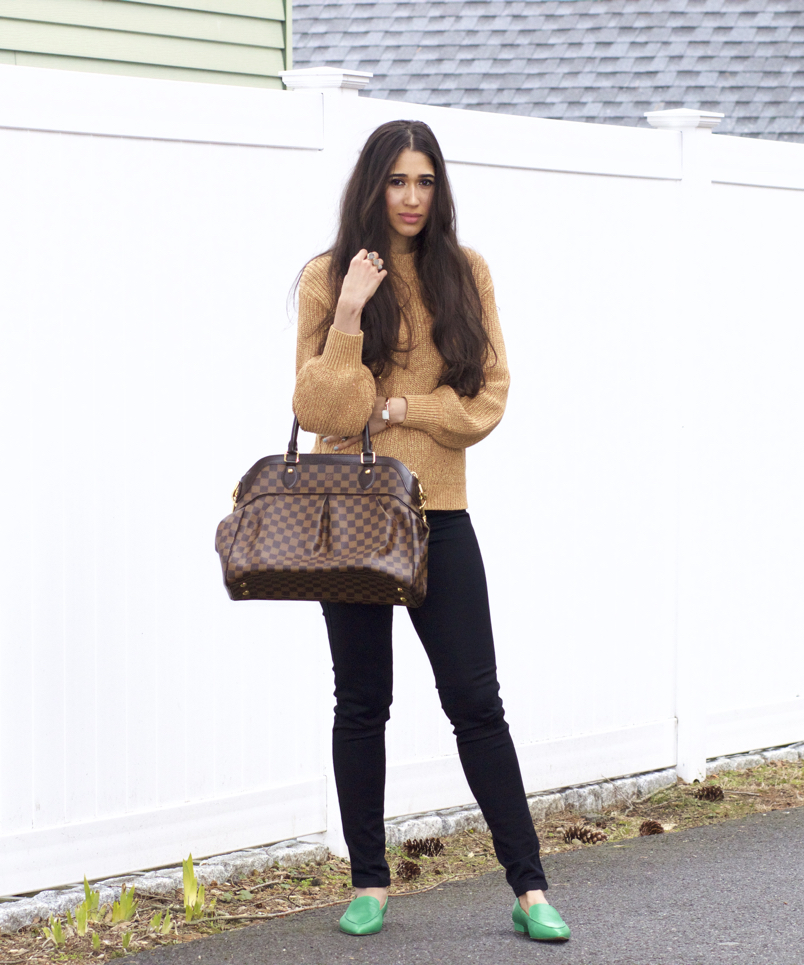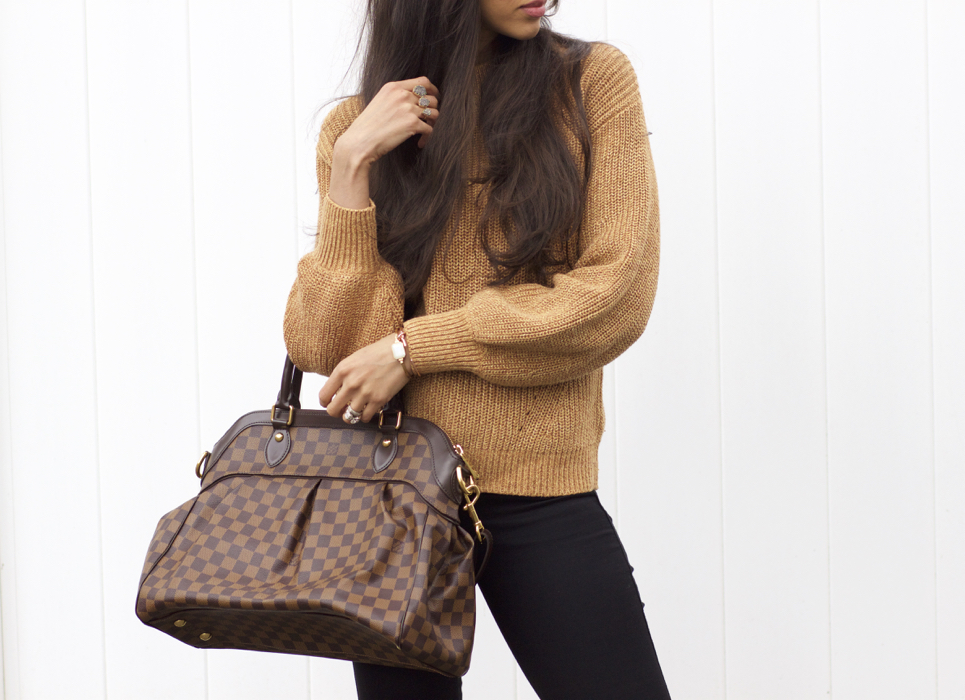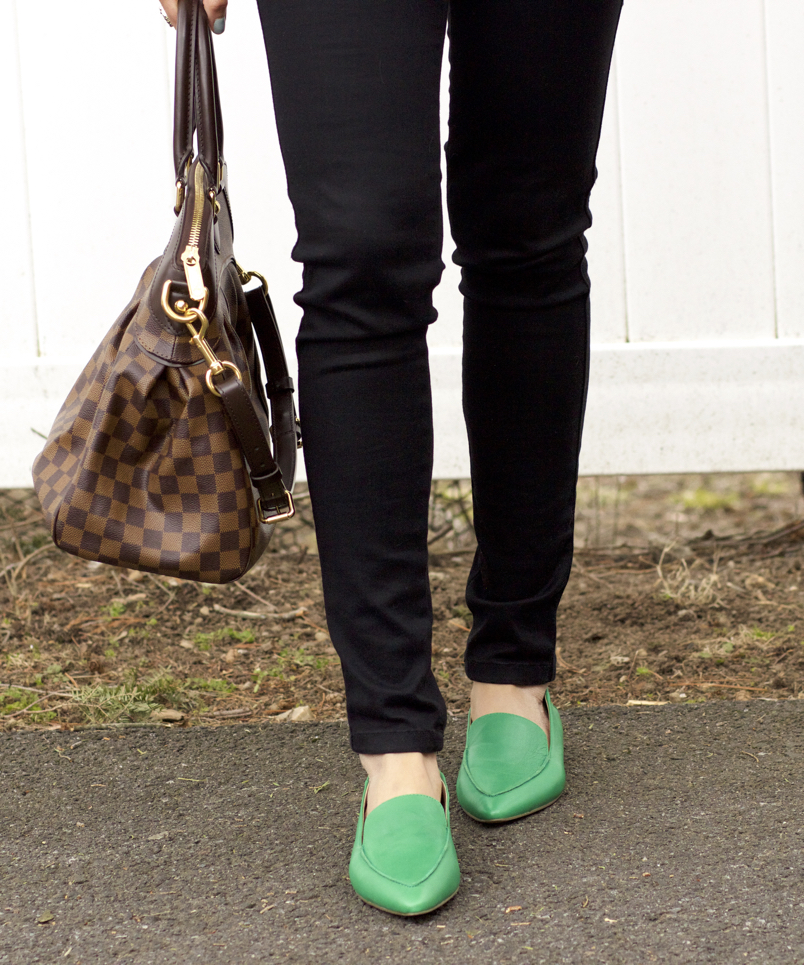 SWEATER | JEANS: Similar | SHOES
---
---
Happy Wednesday my sweet friends!
I hope you're all having a great week so far! By the time you're reading this, it's most likely snowing quite a lot here in Connecticut...again! Apparently spring didn't get the memo that she was to arrive yesterday. March always seems to lend itself to being one of those fickle months that's just too unpredictable anyway. I, of course, am not wearing this outfit as we speak, it's what I wore yesterday. These are the loafers I was telling you about in Monday's post that I've been obsessed with ever since I got them about week or so ago.
I know this may not be a color combination that most would eagerly embrace, since it can have that late 80s vibe, but I absolutely love the look, especially the camel and green duo. As I mentioned Monday, upon purchasing these loafers, I've challenged myself to step outside of the box in regards to color combinations and have found that it's a shade that pairs beautifully with quite a lot of colors, which I'm excited to work with for the season.
The fact that they're pointed toe makes me love them all the more because they do so much for the leg, creating a nice slimming and elongating effect. I've done away with all my rounded toe flats and shoes, for the most part, because I've found them to be unflattering on me; they can make the legs appear shorter and stubby, particularly if you're bottom curvy. When working with a bold colored shoe or print, you want to ensure that it flatters the foot and entire leg. At the same time, rounded toe shoes can also be quite flattering, if you have larger feet and are self-conscious, since they can make the feet appear smaller. It's all about finding what works for your figure and what you feel most confident in.
How's the weather where you live, is it looking and feeling like spring? If so, enjoy it on my behalf ;) Thanks so much for stopping by, my beautiful friends, and I hope you have a great day!
XO,