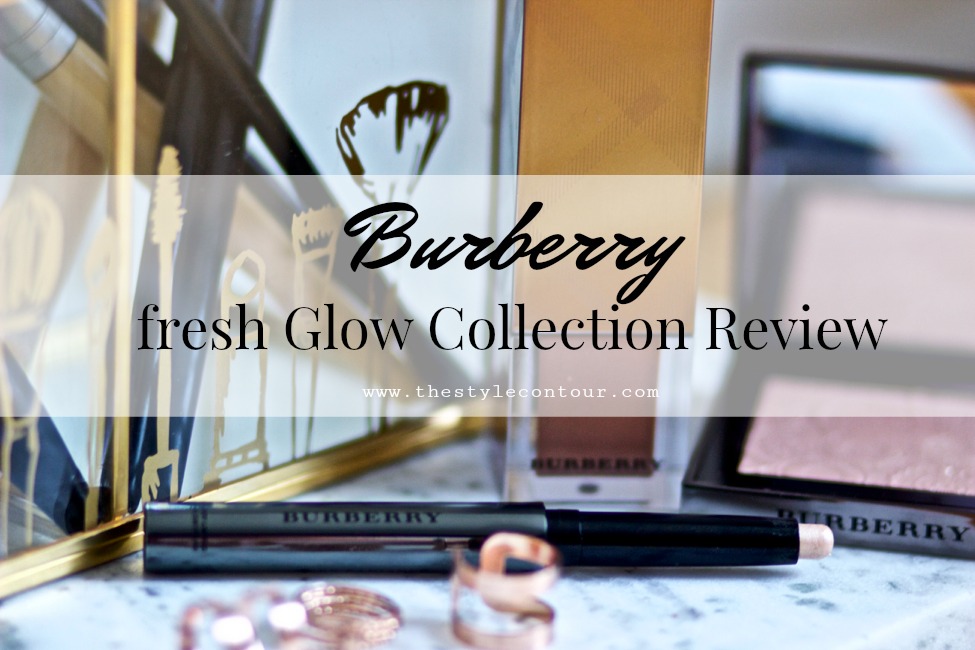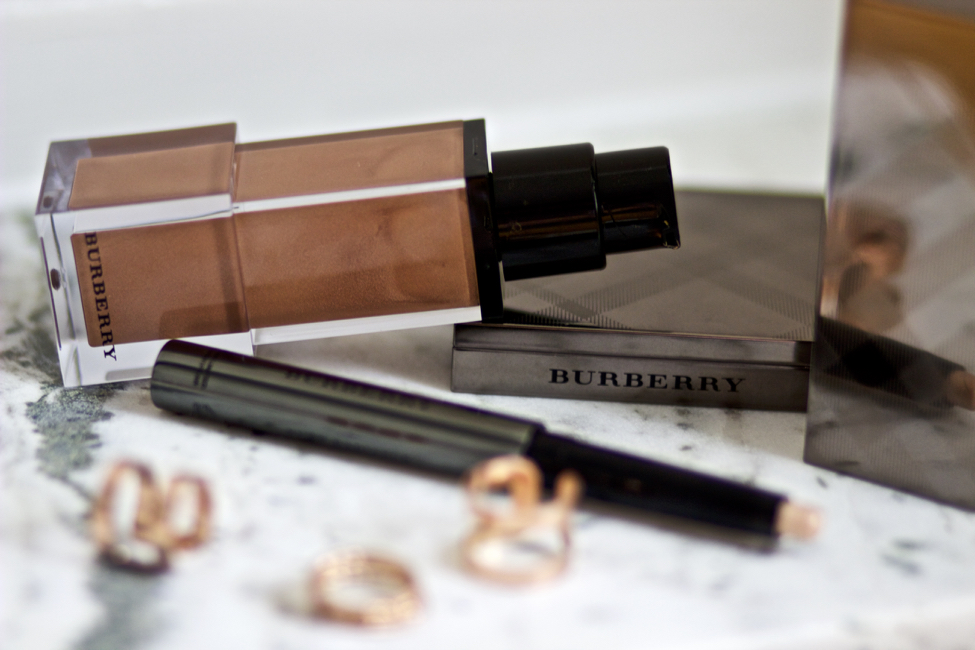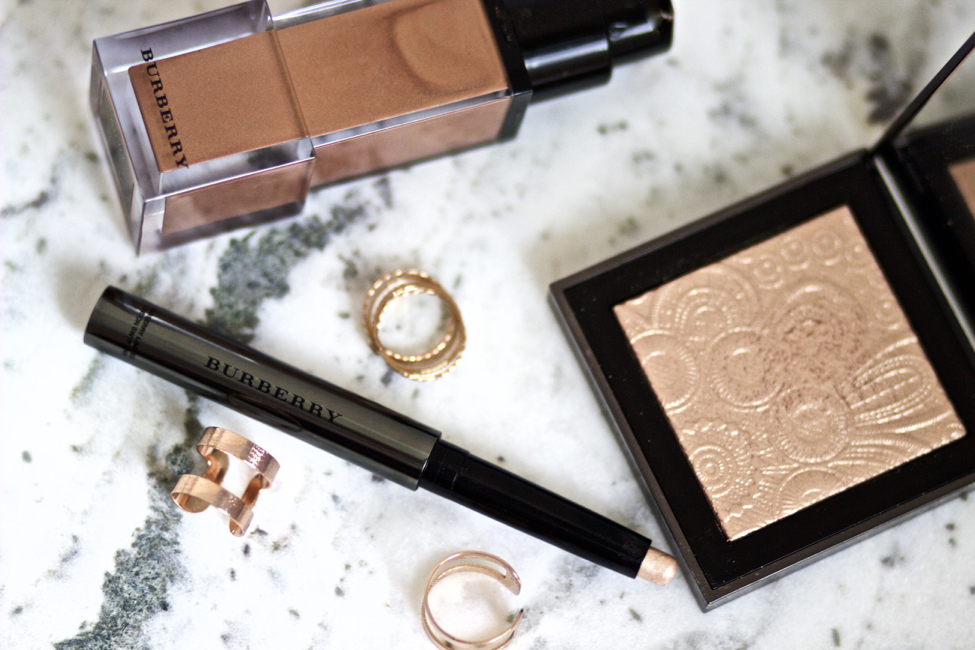 Happy Friday my dear friends!
Today's I'm bringing to you a different kind of post than I typically would on a Friday, a makeup review! I typically save these for either Tuesdays or Thursdays, but due to my newest addition obsession, little Miss Aviah, my posting schedule has been a bit all over the place. We'll get back to regular programing at some point ;)
I'm a member of Influenster, a platform that pairs influencers with brand campaigns based on compatibly, if you're not familiar. Every once in a while, I'm selected to review a makeup or skincare collection/brand and share my thoughts. I was lucky enough to receive the #BurberryEssentials box, which contained 3 products from the Fresh Glow collection: the luminous fluid base, highlighter, and highlighting luminous pen. I've used all three every time I've applied makeup since receiving it and unboxing on Insta Stories and here are my thoughts....
Luminous Fluid Base- At first, I have to be honest, I didn't expect a noticeable difference in the way my makeup looked with this because I've never used anything like it before. The thought of applying something that's supposed to give a glow underneath my foundation has always made me question whether or not it will even show forth. I honestly did see a slight difference. Before applying my foundation, I notice a slight sheen and bronzy look, which I feel is more noticeable when worn without foundation (it can be used this way by the way). I, however, applied foundation each time I used it and felt like it just created a nice subtle sun kissed effect to my skin, which was nice, but nothing to wow about. It's $48 and comes in two color options, nude radiance and golden radiance, I was sent the golden. Do I think it's something you need and will absolutely love this summer? Not really, not for almost $50. If you're a makeup enthusiast, on the other hand, I think it's something worth checking out, but not for someone like me who just wants the daily essentials.
Fresh Glow Highlighter- I absolutely love this highlighter! The pigmentation is perfect and I feel a little goes a long way; it really gives a beautiful glow to the skin and if you're all about that highlight, I think you'll really love this one. It comes in 4 color options to suit different skin tones; I received the rose gold. Though I love it, I feel that I may like the gold even better, since it's typically the highlight color I tend to use and which flatters my skin tone most. For $68, I do feel it's worth it, since like I said, a little goes a long way and it's a luxurious product, making for a nice makeup treat for oneself ;)
Highlighting Luminous Pen- I applied this in the inner corner of my eye to brighten my eyes, under my brow bone, down the bridge of nose, and in the center of my cupid's bow. I feel it's perfect for using in those areas, though it's a bit large for the brow bone, it tends to cover more surface area than I would've liked, but that's because it's round in shape. Though I like it and feel it's convenient and multifunctional, I don't think it's an absolute must at nearly $40. Instead, I'd suggest the highlighter mentioned above and apply it to those some areas.
I hope you found my review helpful and that it gave you an idea for what to expect from this line and products. Burberry is quite expensive, so you want to make sure that you're spending on something that you know you'll get plenty of use out of. I absolutely adore their packaging and felt quite pampered when applying these products, haha. It's nice to treat yourself every once in a while to luxury item and if you're a makeup lover, you may want to explore this line!
Thanks for stopping by, my dear friends, and I hope you have a wonderful weekend ahead!
XO,