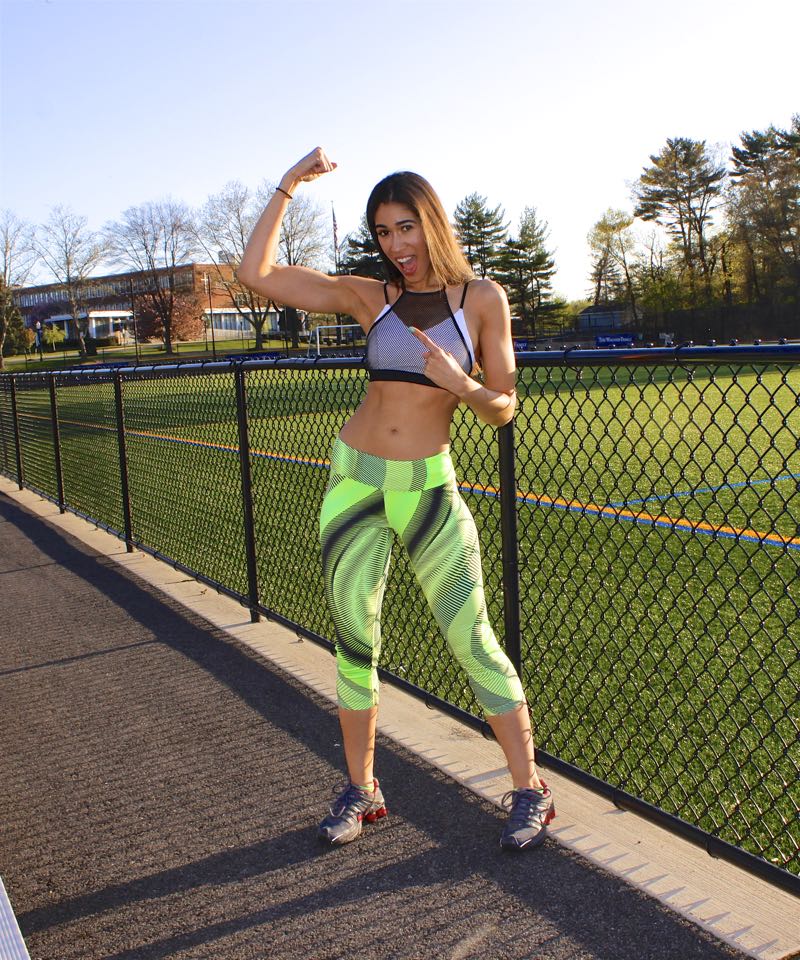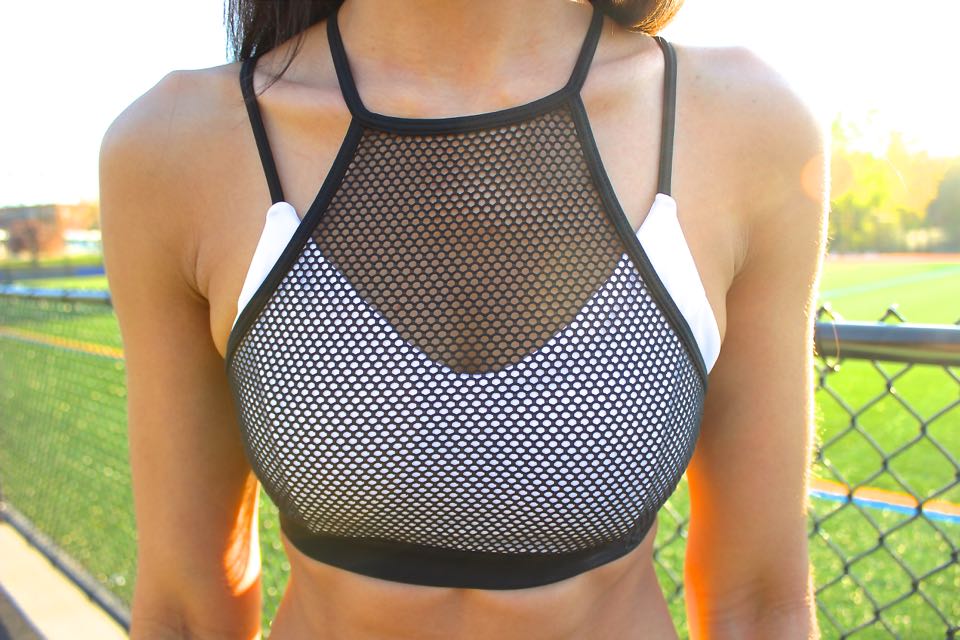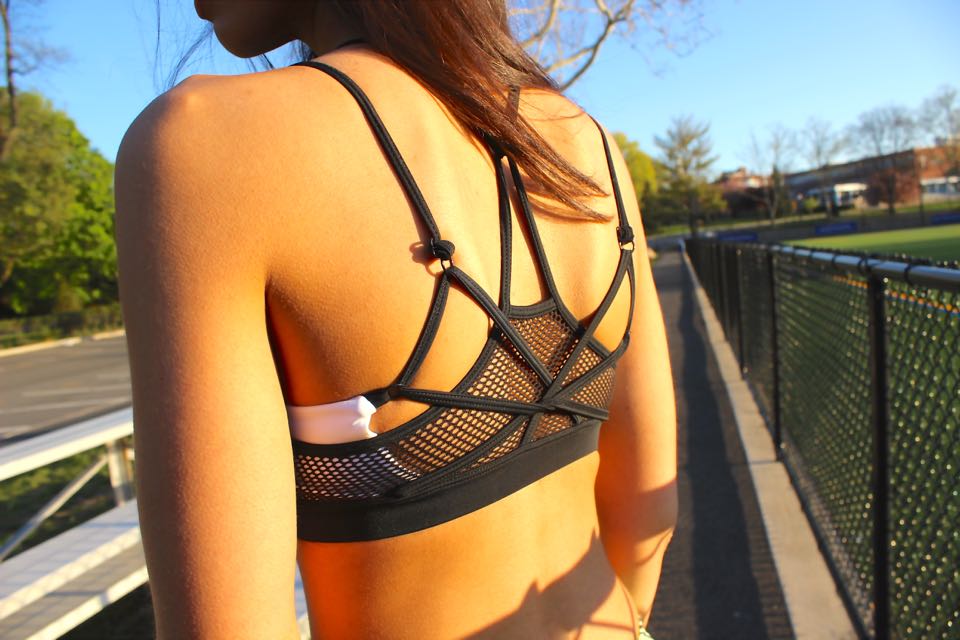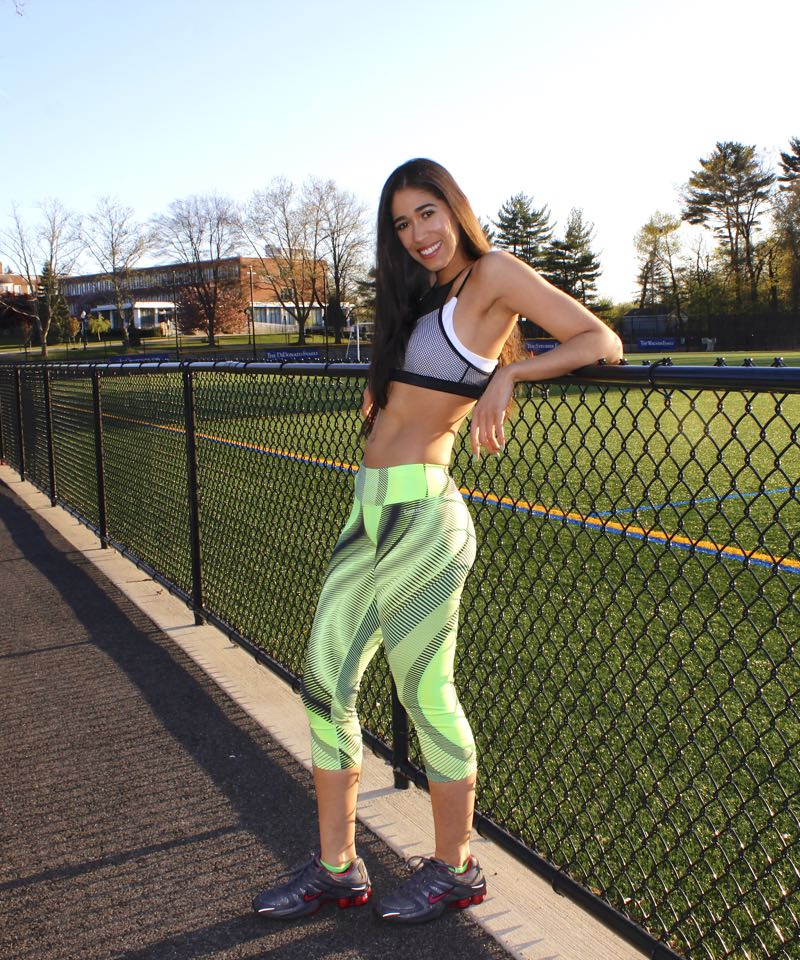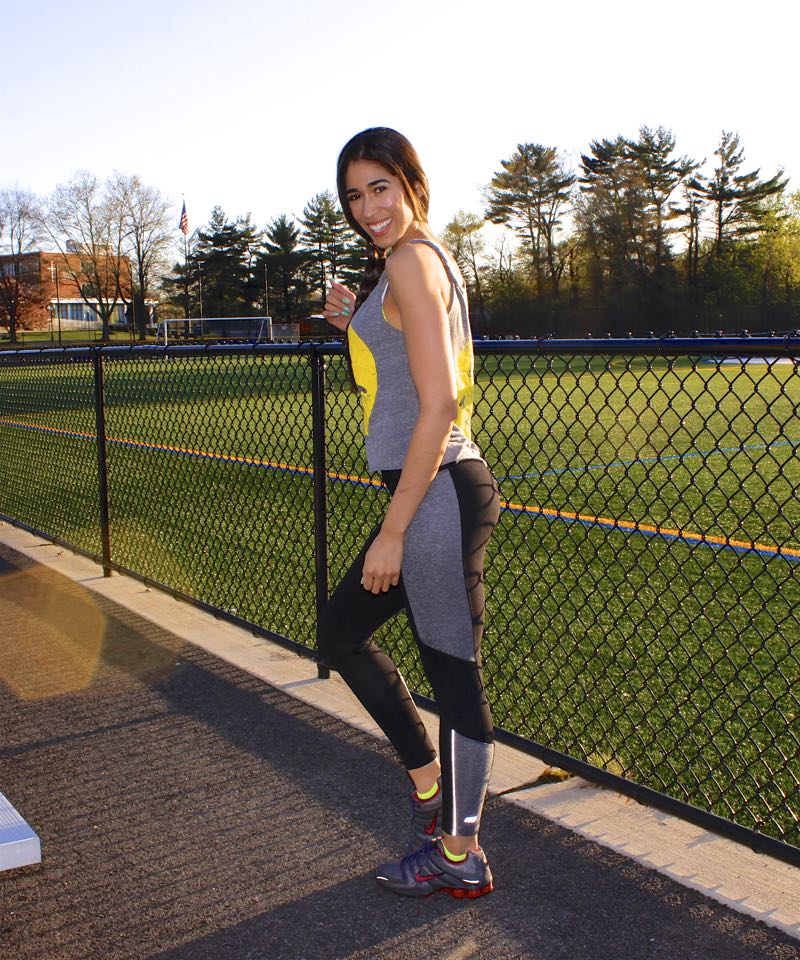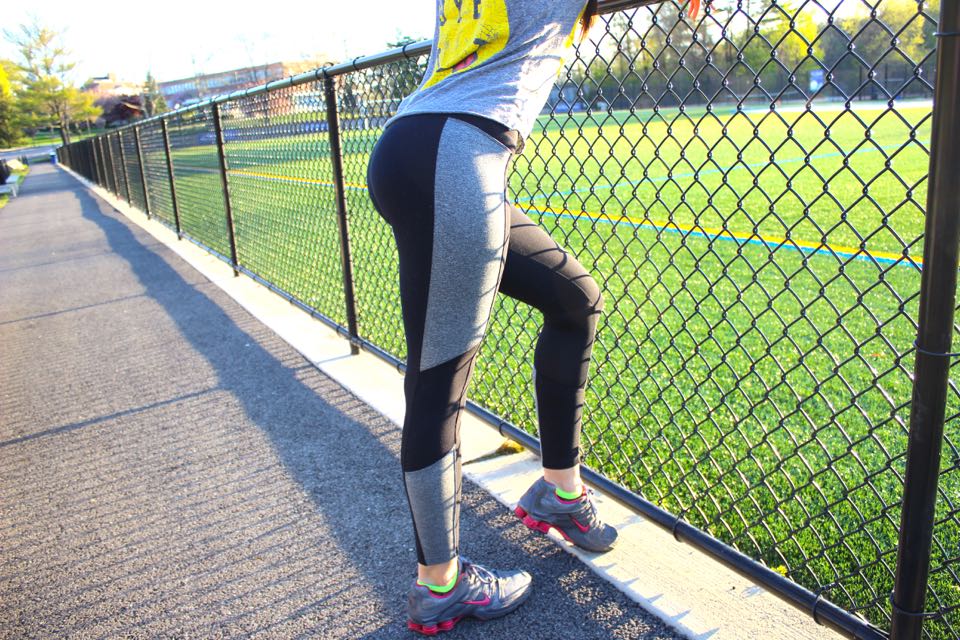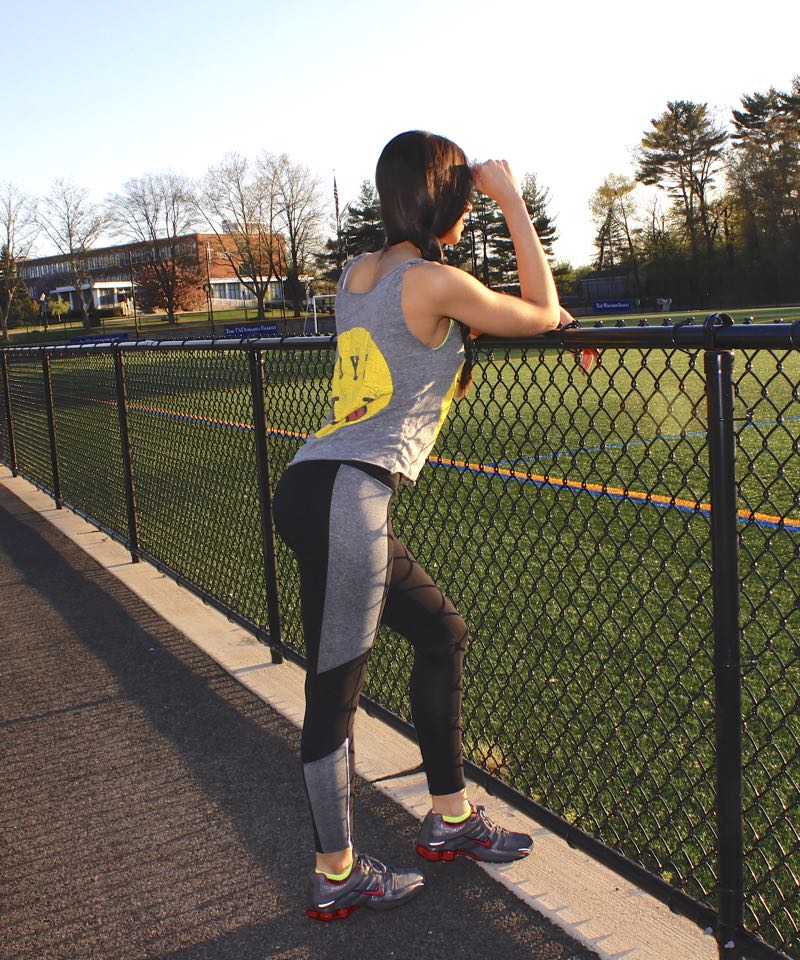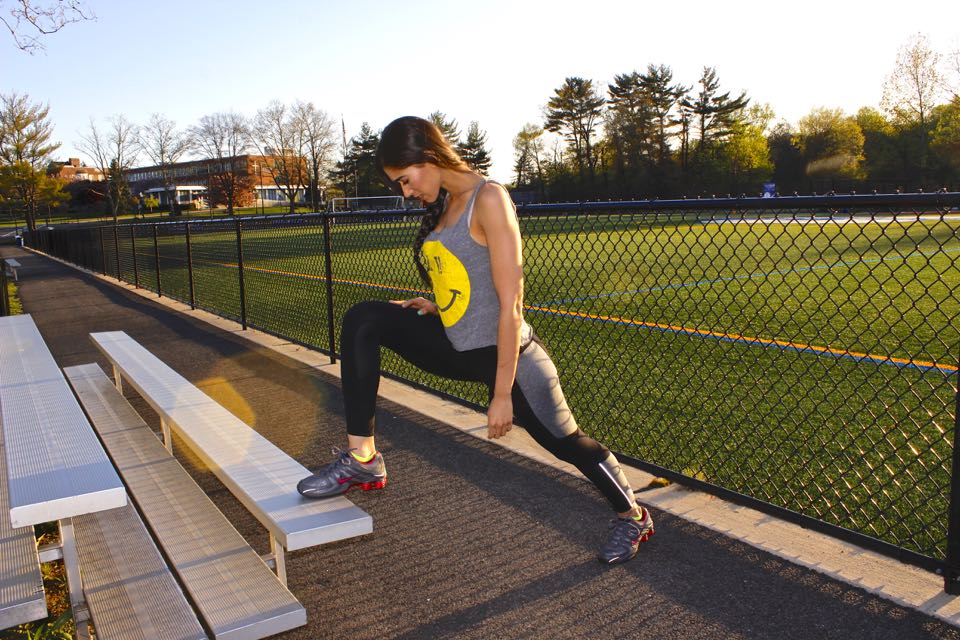 GET THE LOOK(S)!
LOOK 1: Sports Bra: c/o Zobha (HERE) // Leggings: Calvin Klein Performance (similar ON SALE HERE) // Sneakers: Nike (similar HERE) LOOK 2: Tank: c/o Modern Luxe (similar HERE) // Legging: c/o Marika (ON SALE HERE) // Sneakers: same as in look 1

Happy Hump Day, beautiful friends!
I hope you're all having a wonderful week and a great start to your May so far! As a reader of The Style Contour, you know that this site is dedicated to body image empowerment and encouragement through the use of fashion and styling tips I share, that hopefully make you feel more confident in the bodies you're in and the clothing you wear. Today, I will be sharing with you two activewear brands that I feel you'd not only love, but feel both comfortable and confident in, Zobha and Marika. First, let me give you a brief background on my fitness journey. I've been working out for a total of 10 years, on average 4-5 days a week and have lost and kept off a total of 30lbs since then. I started my senior year of high school in preparation for prom and looking back, it was certainly one of the best decisions I've ever made in my life and because of that, fitness has become more than just working out, it's become a way of life for me. Since it's essentially become apart of who I am, as well as my love for fashion, it's been important for me to fuse the two and wear comfortable and inspiring, fashionable, activewear. I initially started out wearing oversized t-shirts and sweats because at the time, I had no clue what to wear! I quickly learned how uncomfortable it was trying to perform various exercises and cardio with so much extra fabric and material holding me back, so annoying! From then 'til now, I've experimented with a number of performance brands and styles that I've learned what to look for that will continue to keep me feeling confident while I perform my work outs, as well as feeling cute because who doesn't like to feel good in what they wear, regardless of where they are, right?! I believe it's equally important to feel good about what you're wearing in the gym because it really does help with boosting your self confidence and energy levels, too!
With all that said, I was invited to attend a press release event back in January for the brands I mentioned, Zobha and Marika, debuting their current collection. Both brands were new to me, so I had a lot of questions and trust me, I asked real questions women want to know that are either thinking about working out or who currently do. One of those questions was about cellulite and if either of these brands provided leggings that were sturdy, smoothed everything out and would hold it all together comfortably. As fit as I consider myself to be, I do have those little annoying lumps and bumps that come and go and I've had such bad experiences with brands that showed every flaw, which was further highlighted when performing certain workouts, as you could imagine...squats (you're really supposed to squeeze those glutes on your way up ;) It was explained to me that Marika does just that and I can attest for that because I've worn these leggings a number of times between January and now, so I can really give you my stamp of approval! They're extremely comfortable to perform all of your leg workouts in with confidence or any other activity you prefer doing for your workout. There's no other annoying feeling than trying to perform an exercise while having to frequently adjust your clothes, you'll either perform the exercise incorrectly or just stop because it's uncomfortable.
As for the sports bra, it's very comfortable and stylish, isn't it! I love all of the support, not that in my case I need any, haha, that is provided with the mesh overlay and adjustable straps in the back. The straps didn't bother me at all in the front, which I thought would, since they're right on the collar bone, neck area. The only thing I'd suggest if you decide to purchase it, is that you'd want to go up one size, it runs a bit small. Again, I didn't feel uncomfortable and since I have a smaller bust, I generally need an XS sports bra and in some cases, they're not small enough. However, if you have a larger bust, I think it would be a little too tight, so go up one size. I'd also suggest that you go for the pretty red color instead, if you'd be doing rigorous activities because the white will show the dirt. If, however, you'll be doing easy to moderate yoga or slow paced walking, than the white should be fine.
I hope you liked the looks I created featuring my Zobha and Marika pieces! Definitely check out their sites because they have colorful, printed and minimal styles to suit everybody's style preference! Thanks so much for stopping by, my beautiful friends, and I hope your day is as amazing as YOU!
*This post is in collaboration with Zobha and Marika via Lipton Publicity, all opinions expressed are my own.
XO,