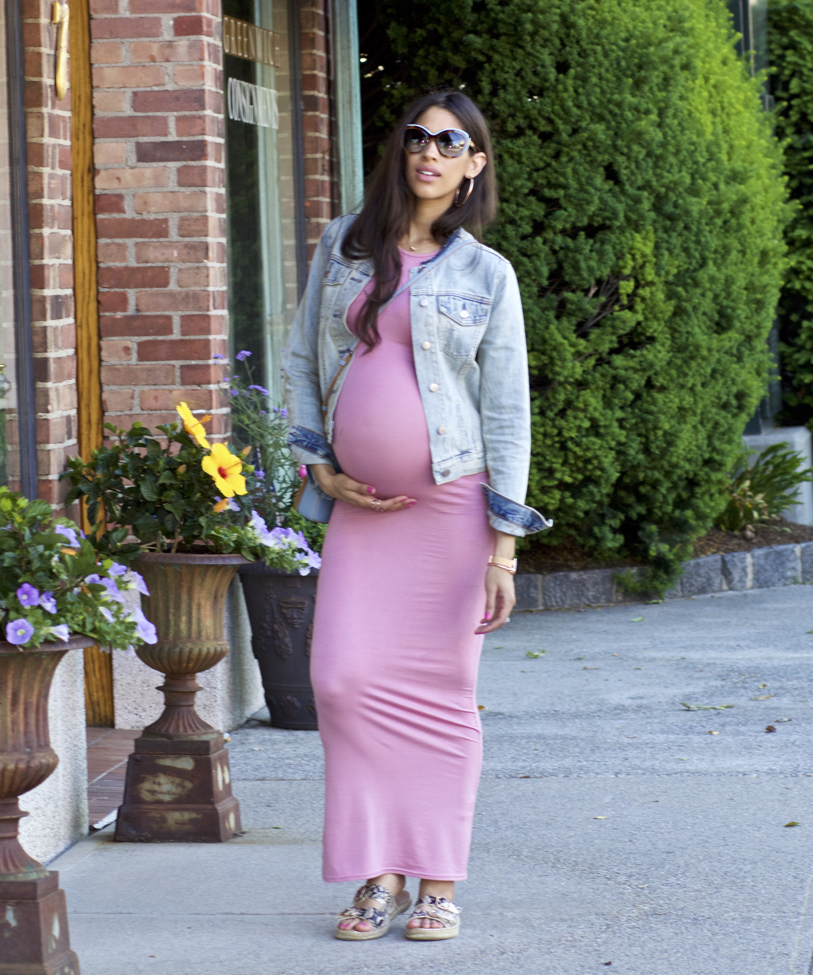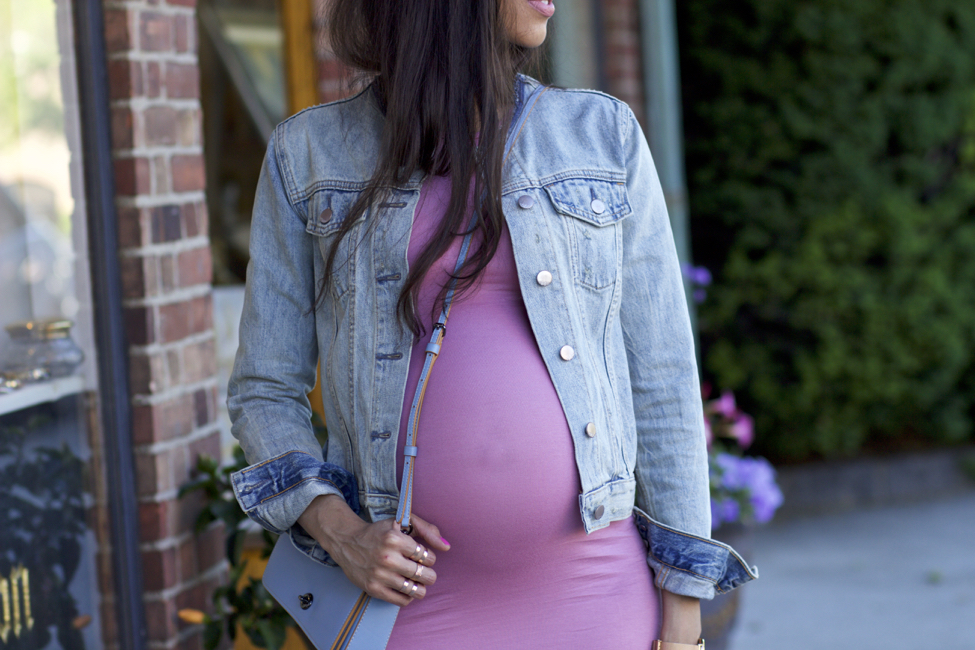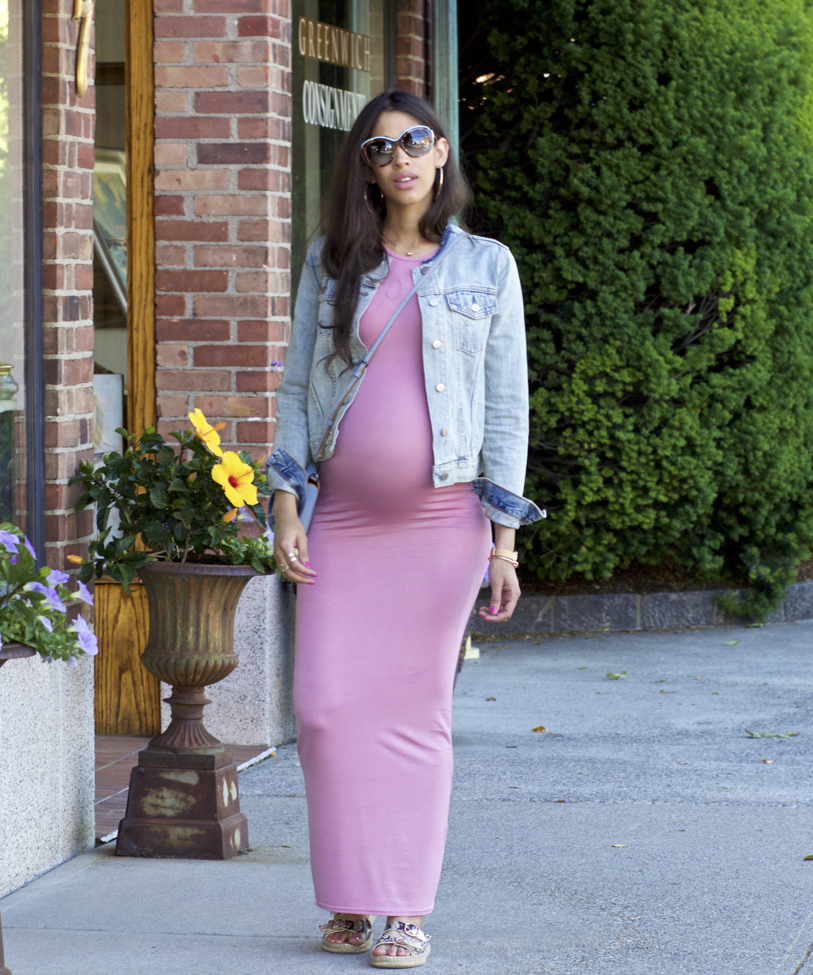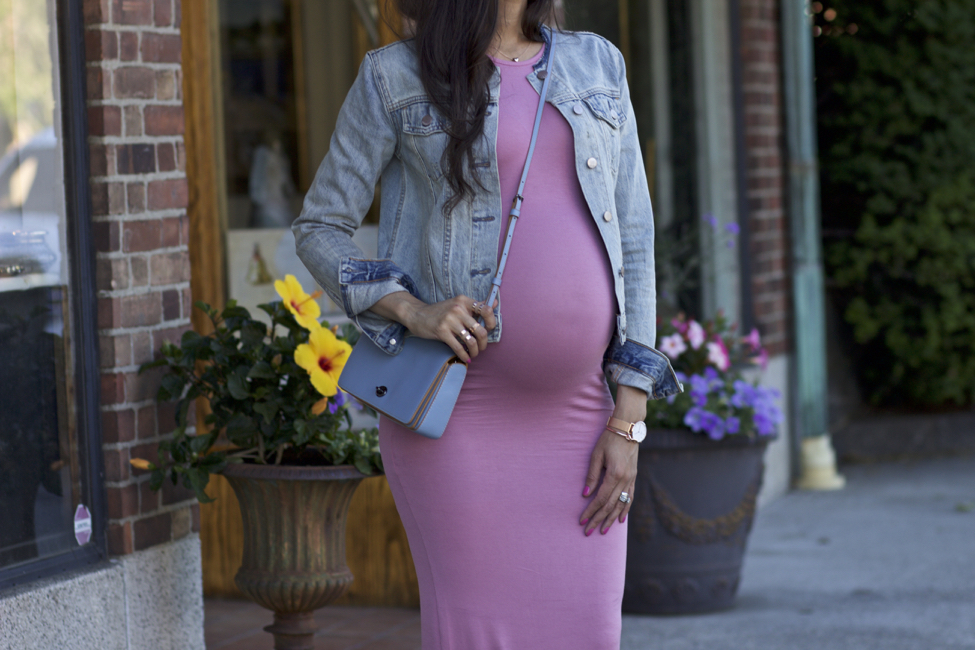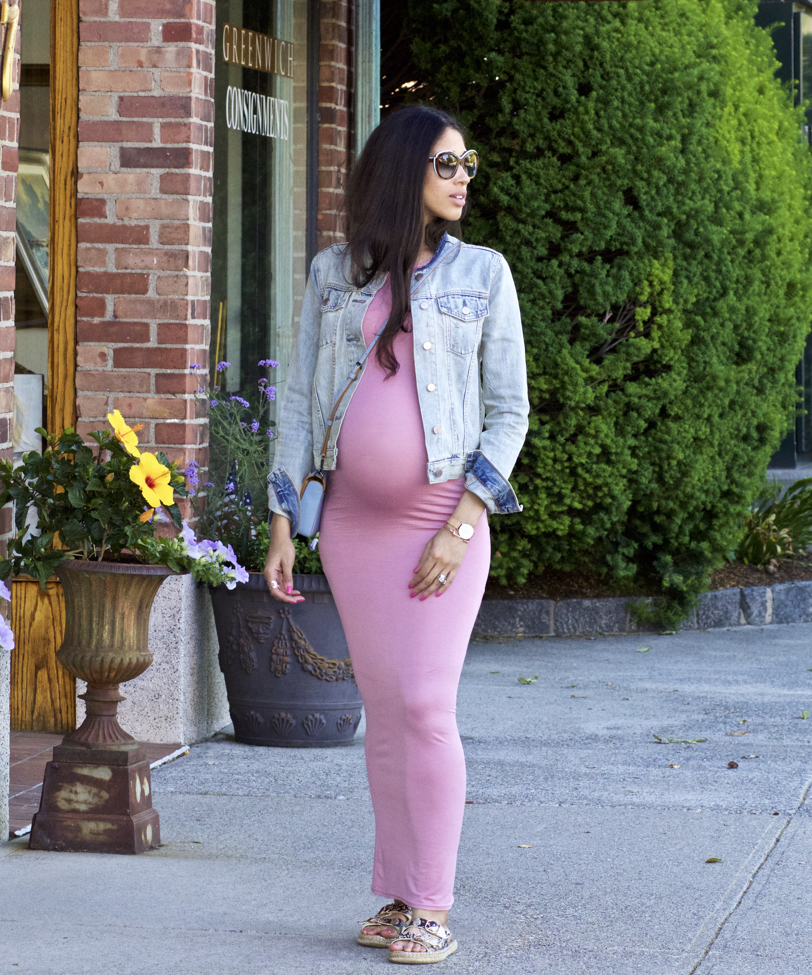 Jacket (similar) | Dress | Sunglasses | Bag | Sandals (similar) | Watch c/o use code STYLECONTOUR for 15% off your order
---
---
Happy Monday my gorgeous friends!
Today's post will be short and sweet because I'm pooped from our baby shower, which was so much fun! I know some of you were able to catch a little sneak peek of the setup on IG Stories and loved it and I'm so glad you did! If you weren't able to see it, no worries, I'll be sharing some photos either Wednesday or Friday!
What I will say is that I've been loving the fact that I've been able to wear a lot of dresses as I near the end of my pregnancy (only 4 weeks left you guys!), one of the plus sides of having a due date in the summer, haha. I love Boohoo's maxi dresses, they're so affordable, the quality is great, and they're comfortable; I have about 4 I purchased from them, all of which I absolutely love. I got them all in my pre-pregnancy size because they have a great amount of stretch and I really didn't want to buy anything in a larger size or maternity that I wouldn't get much use out of after having the baby, which is something I strongly suggest all my fellow expecting moms consider or you keep in mind when the time comes for you ;)
This is probably my shortest post ever, haha, but I'll leave you all with that! Also, I will be catching up on some comments I haven't gotten around to, so please bear with me! Thanks so much for stoping by, my dear friends, and I hope you have a wonderful week ahead!
XO,