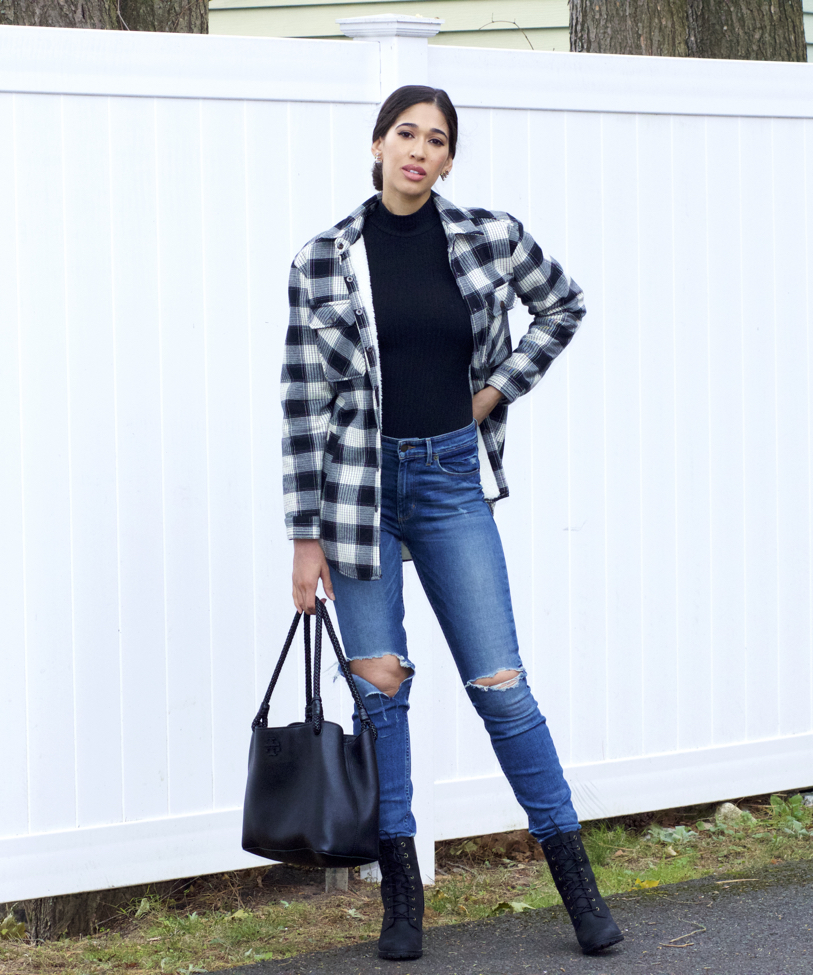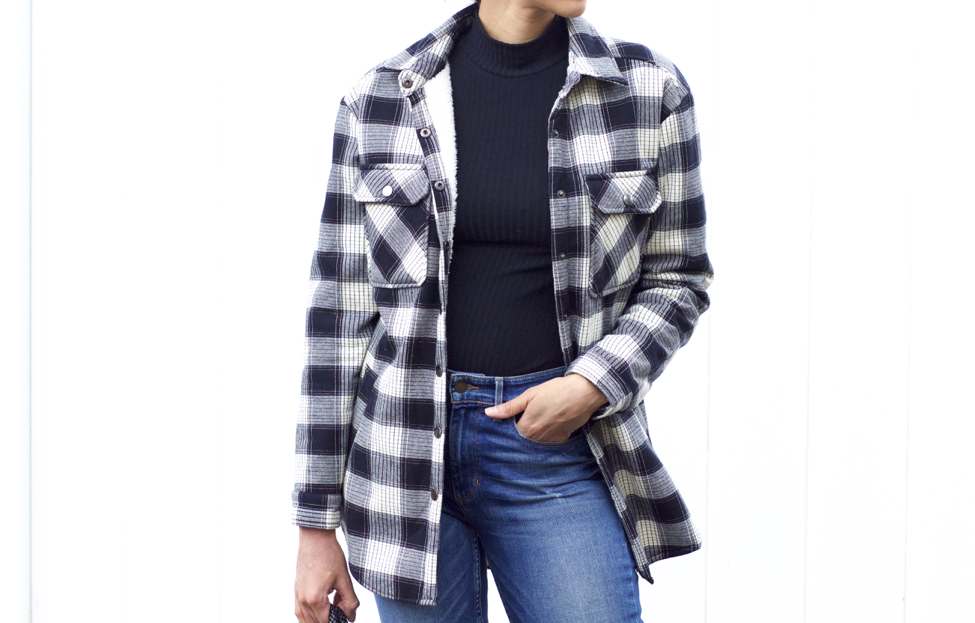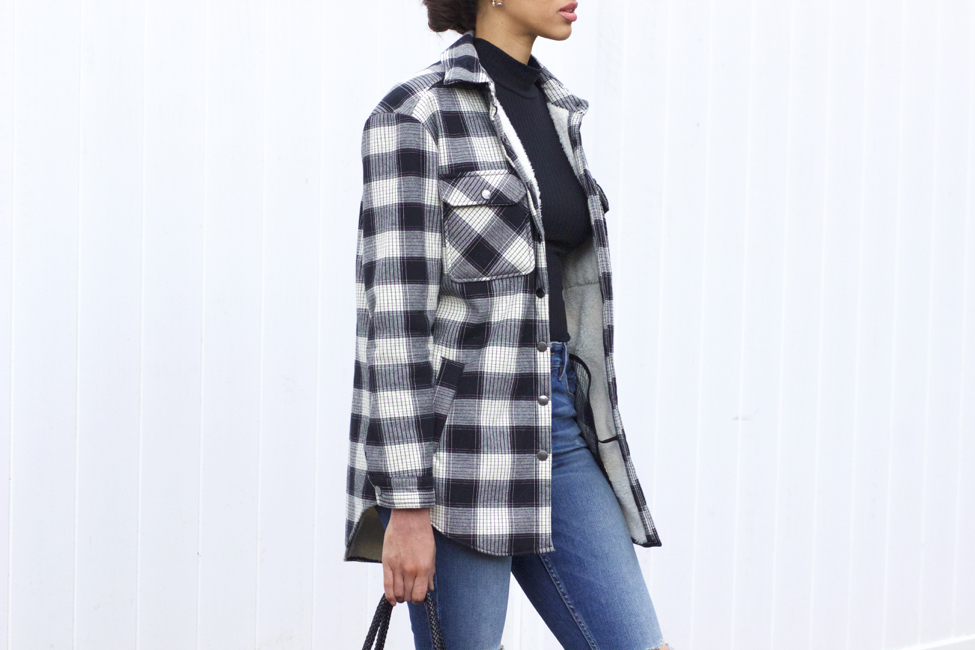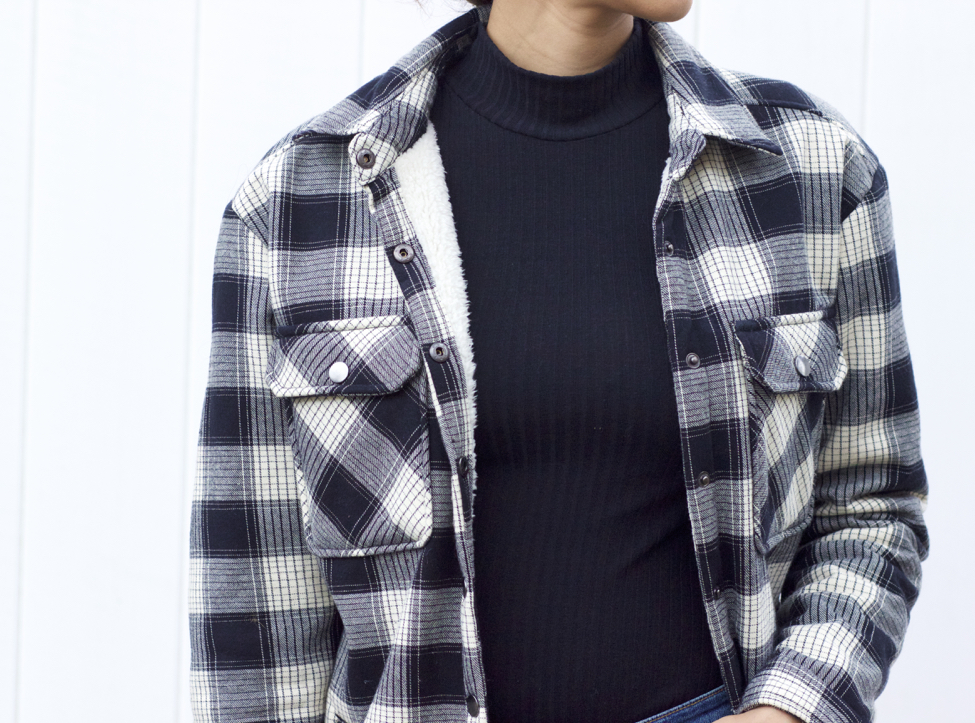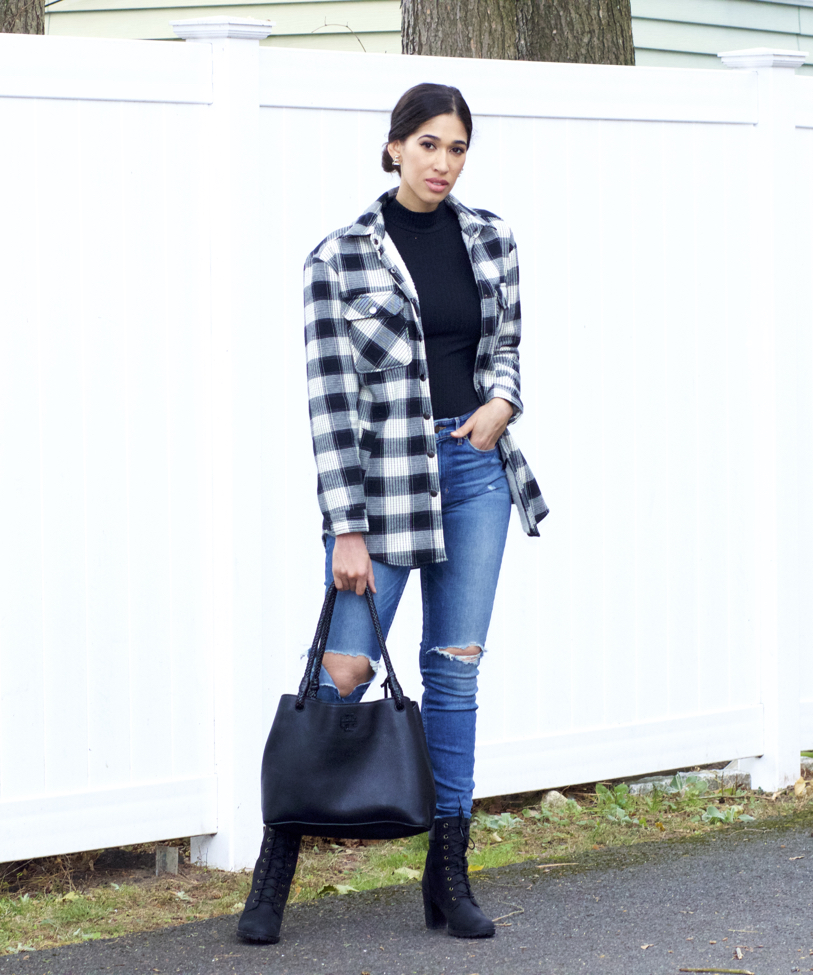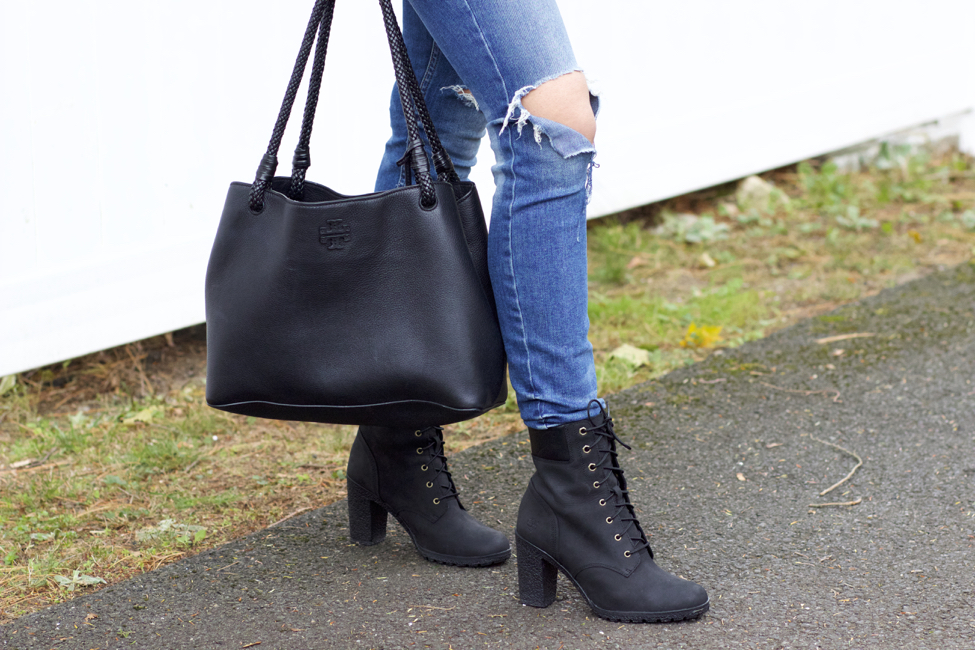 JACKET | TURTLENECK: Similar | JEANS: Similar | BOOTS | BAG
---
---
Happy Wednesday my beautiful friends!
Plaid has always been a print I love to wear, particularly around fall and winter. I have quite a few plaid blanket scarves, but when it comes to clothing, I tend to be a bit pickier. I'm more inclined to go for more colorful plaids when it's in accessories, but I like black and white when it comes to tops and jackets. In addition to black and red. The reason is because it's more versatile, especially when it's in a jacket. You can either create a monochromatic look or add in the color of your choice. When it's in accessories, you're essentially adding the pop into the outfit.
I actually purchased the jacket YEARS ago at Marshall's and have only shared it here I believe once and I don't know why. It's so comfy, since it's lined with a faux shearling. I love the fact that it resembles a mens' oversized flannel shirt. To play-up the menswear feel, I added in distressed jeans and Timberland boots, but with a feminine flare, since they're heeled.
I hope this rugged, fall outfit inspired you! Thanks for stopping by, my friends, and I hope you have a great day!