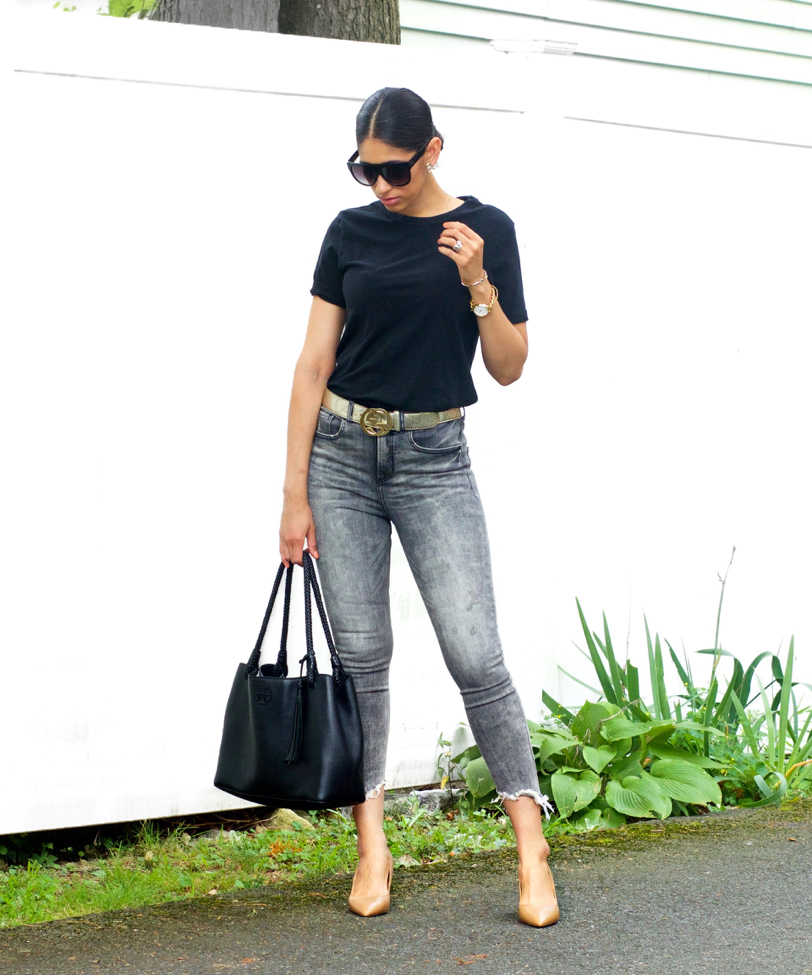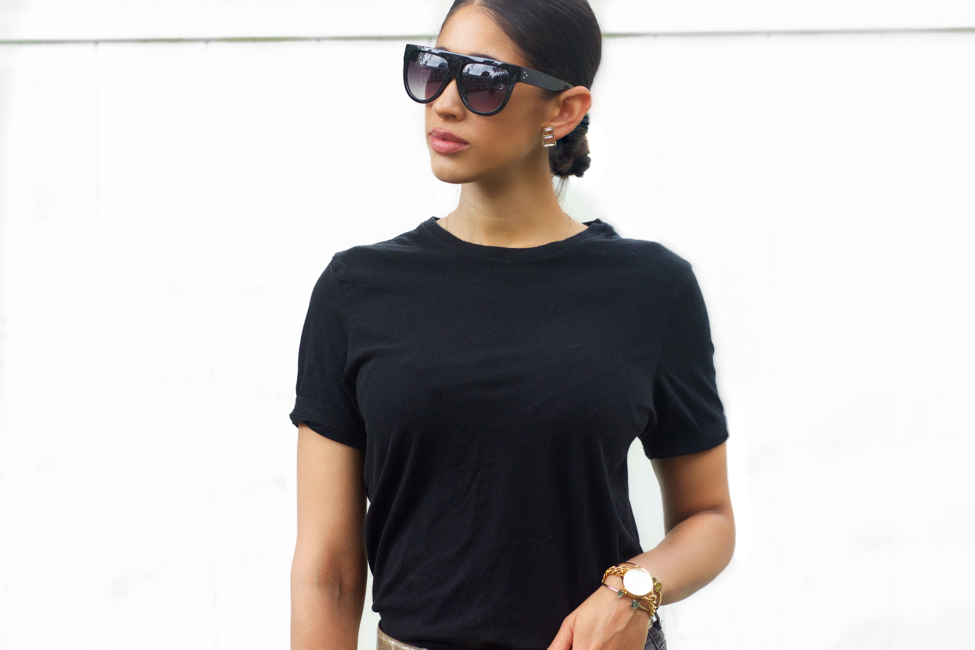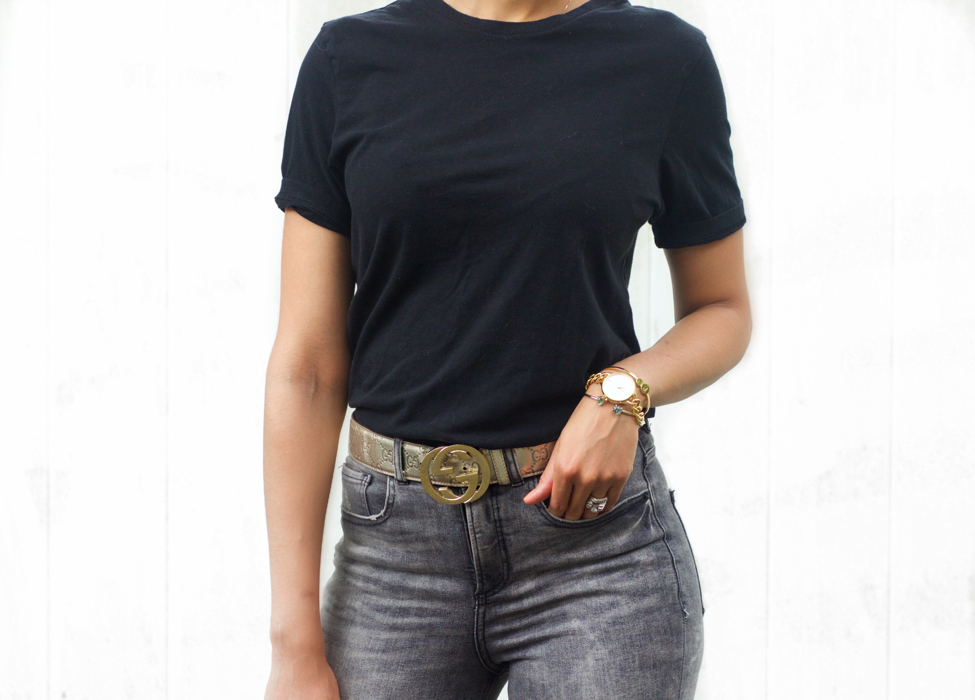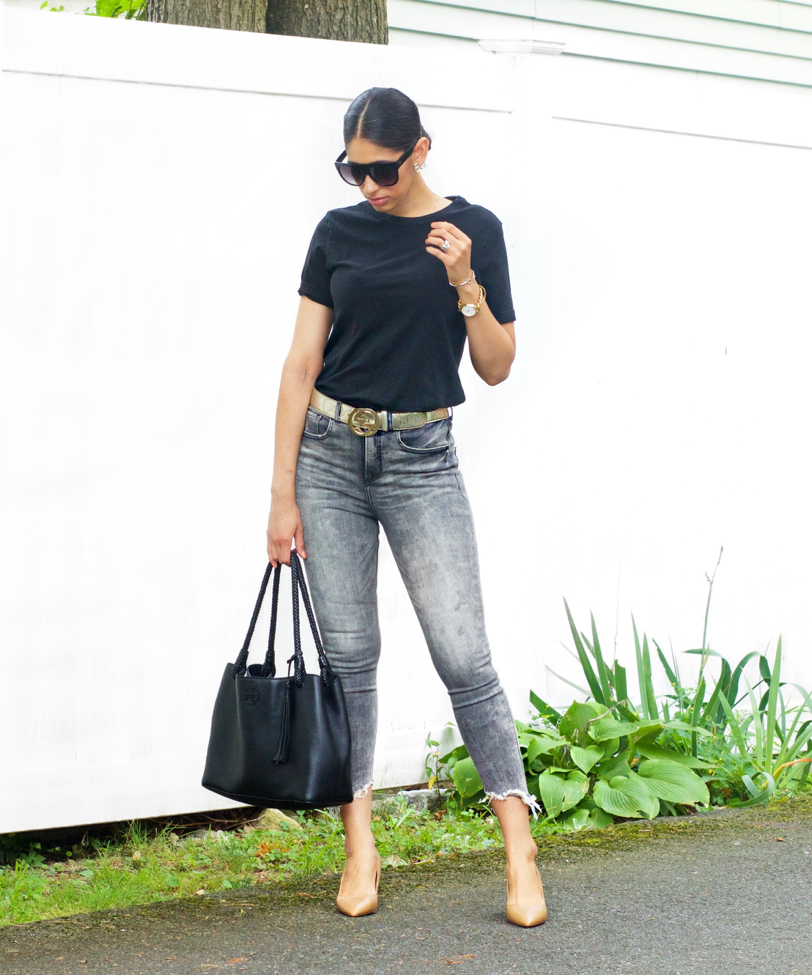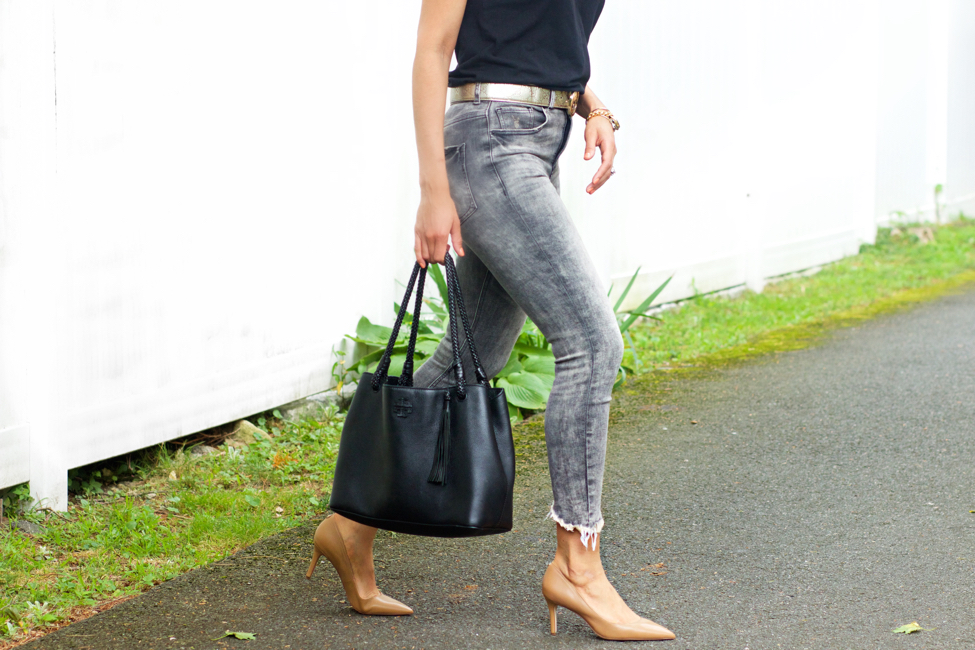 TEE | JEANS: Similar | SHOES | BELT | BAG | SUNGLASSES: Similar
---

---
Happy Monday beautiful friends!
I hope you all had a great weekend! Mine was (thankfully) relaxing, since Eddie is off for the next few days. You know what that means, right?! I get some time to self that I wouldn't otherwise have, which makes this mama very happy ;)
Anyway, I'm starting off this week with a bit of 'tude. There's something about a black and grey combination that creates a somewhat serious, authoritative vibe to it. Attitude and I love it! For the most part, these pieces are pretty basic. The tee is simple, yet another one of Eddie's pieces, and the grey jeans. They aren't necessarily basic, since they have the angled frayed hem, which takes them up a notch, but they're denim nonetheless. Let me just say, Express' jeans are really good if you haven't yet given them a try. I was a huge lover of New York & Company for years, you know this if you've been a reader for some time now, but I have a couple of Express jeans and they're so good. The stretch is great, they have awesome styles and they always have sales running. Though the pair I'm wearing here is pretty much sold out (there's only one size available online) this pair is a bit similar.
The sunglasses really help to enhance the serious fashion tone. I love oversized frames, especially when squared. This pair in particular is always selling out, but they do keep restocking periodically, so if you like them, just keep typing in BP black sunglasses on Nordstrom and when they're back in stock, you should see them. I finished off the look with a pair of camel heels, which are currently my nude.
Have you paired black and grey together? What is your favorite color combination to wear?
Thanks so much for stopping by, my sweet friends, and I hope you have a great week ahead!