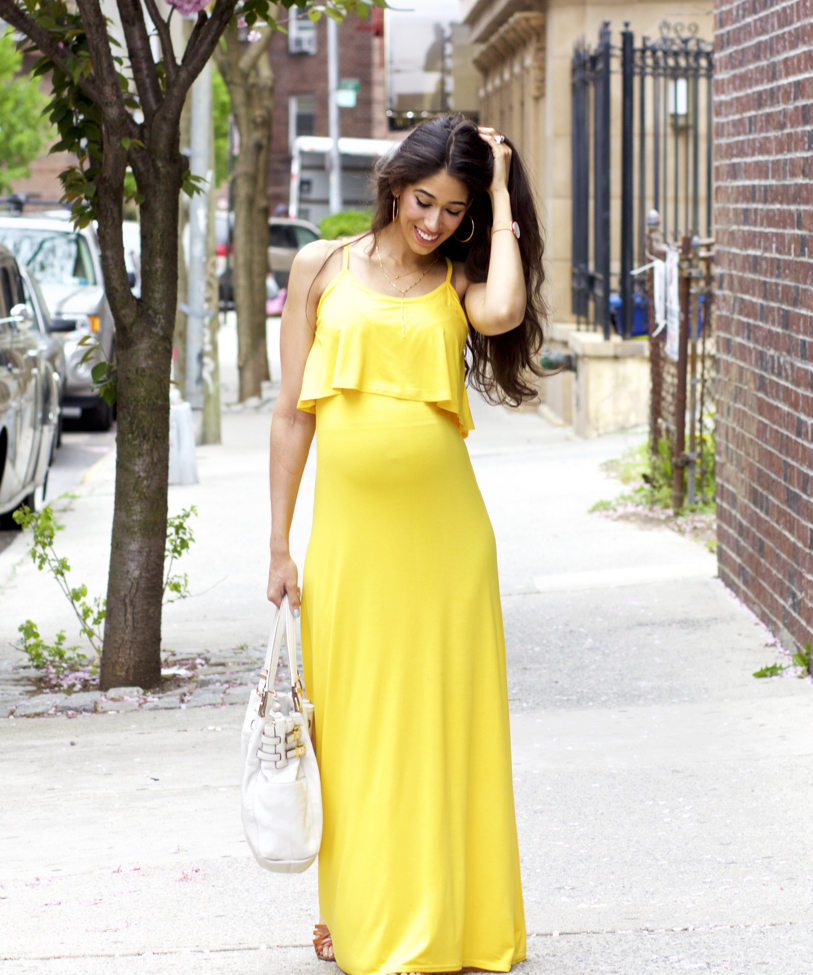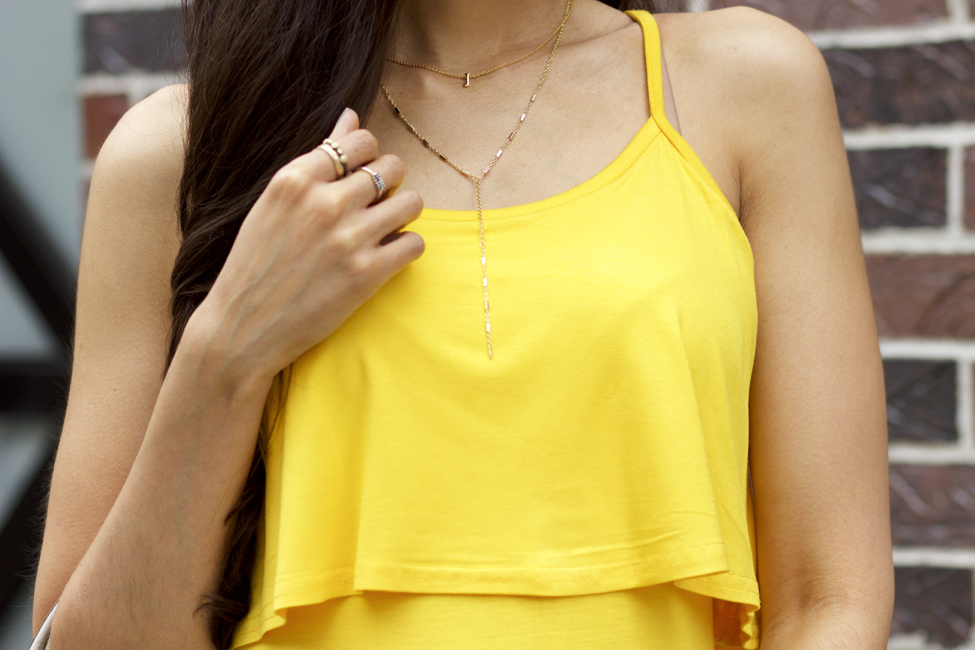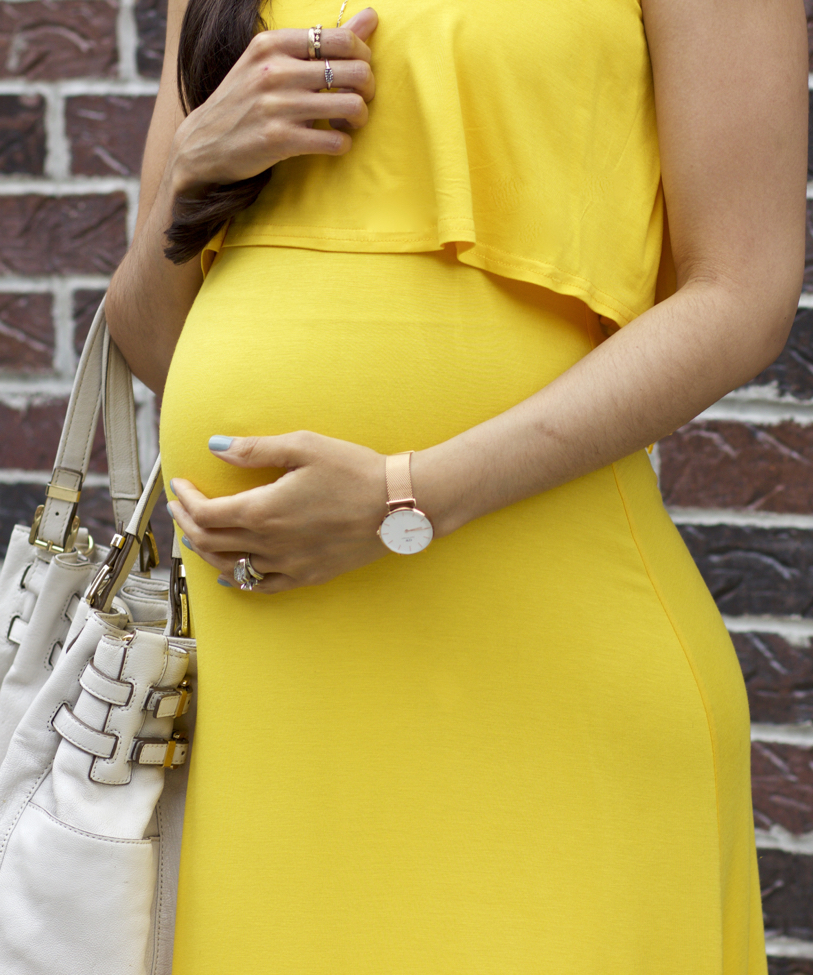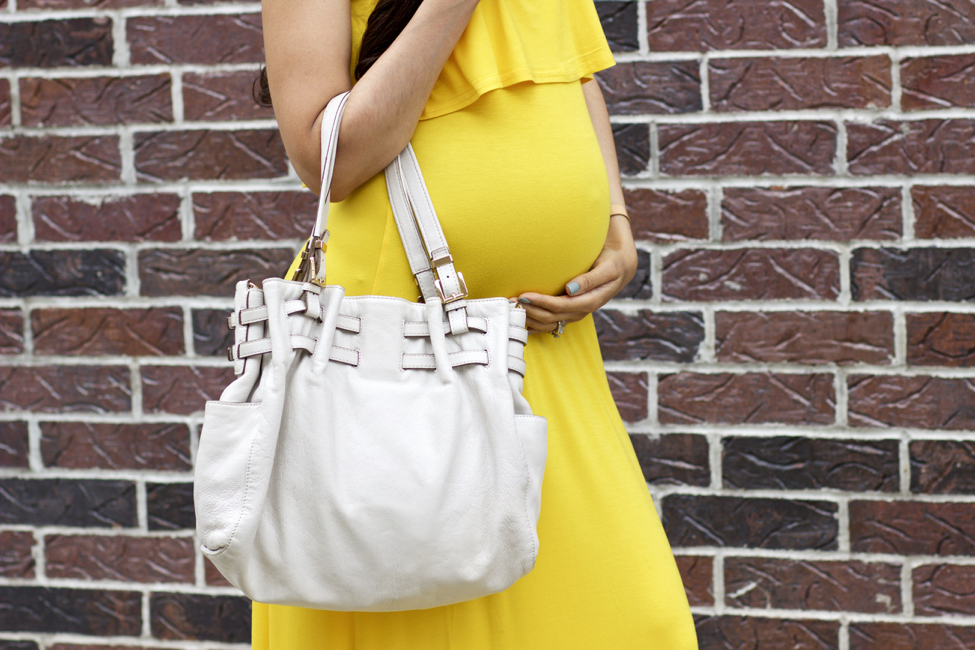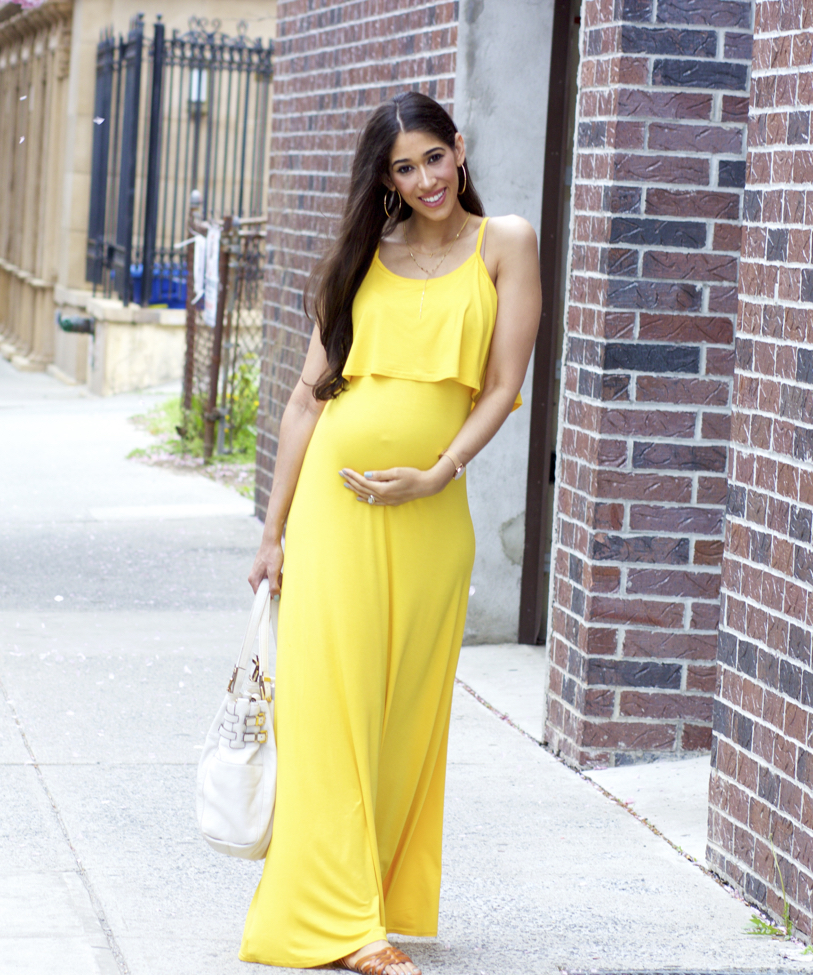 Dress | Y-Necklace c/o | Watch c/o (Use code STYLECONTOUR to save 15% off your order) | Purse: Michael Kors (I love this one) | Shoes
Happy Monday my gorgeous friends!
How was your weekend?! As I mentioned on Friday, we headed to Brooklyn to celebrate my mom's birthday. I wasn't able to share much on IG Stories because we got there so late after being stuck in traffic, be we had a great time nonetheless. What I did share was her little botanical garden in her house; did you see the size of that fern plant?! Lol!
Anyway, as you all know this is my first pregnancy and so I'm learning first hand how to style a baby bump, learning what works and what doesn't.
Today's outfit features a detail that does work in flattering and showcasing a baby bump and that's a "pop over" design. What makes it flattering is that the end of the fabric that's detached from the dress graces the top of the bump without making your whole midsection appear larger in an unflattering way, which makes it a great option for anyone who wishes to flatter a fuller miseducation in general, pregnant or not.
The pop over also flatters the bust area, too! If you wish to enhance it, it can create the illusion of a fuller bust with the extra detached and flowy material, yet on a larger bust it flatters the area rather than making it appear much larger, which I know some women with fuller busts wish to prevent. I always find it amazing how certain details can create different effects on different body shapes!
Lastly, since this is a maxi dress, it makes it all the more flattering for reinforcing the waistline without the need a belt, since the detail creates the effect of an empire waistline, which is great and makes for any easy outfit style.
What are some flattering details YOU find yourself adding to an outfit or one you look for in clothing?
Thanks so much for stopping by my beautiful friends and I hope you have the most amazing start to your week!
*I've linked up with Straight A Style & J Petite here*
:Shop the Post:
---

---
Xo,