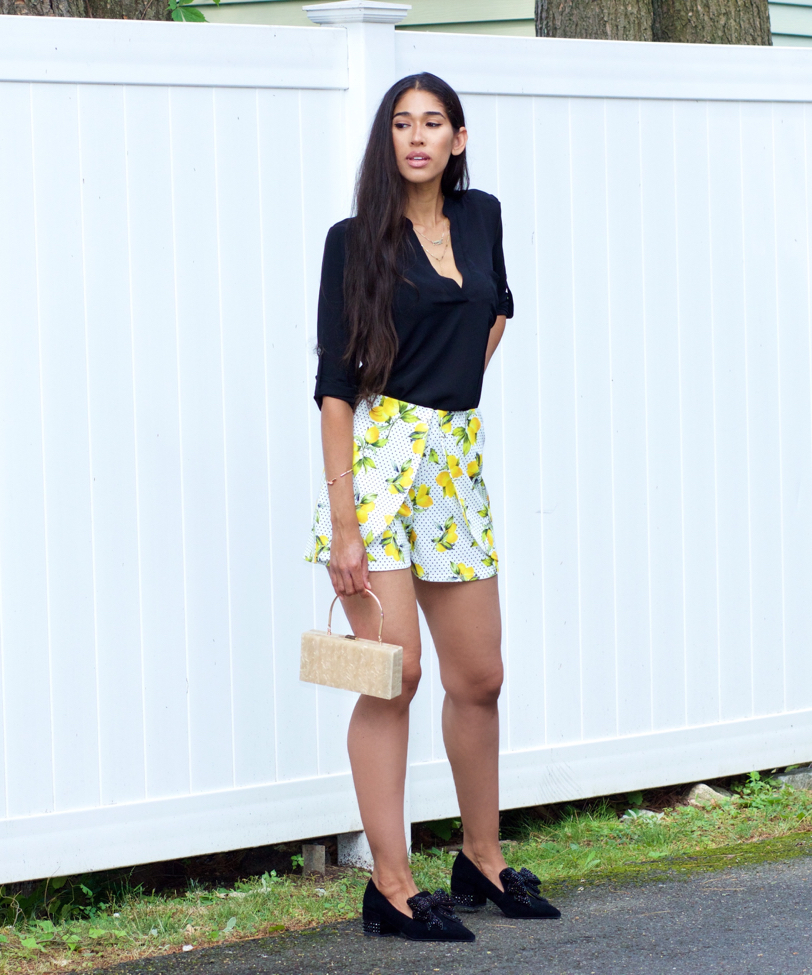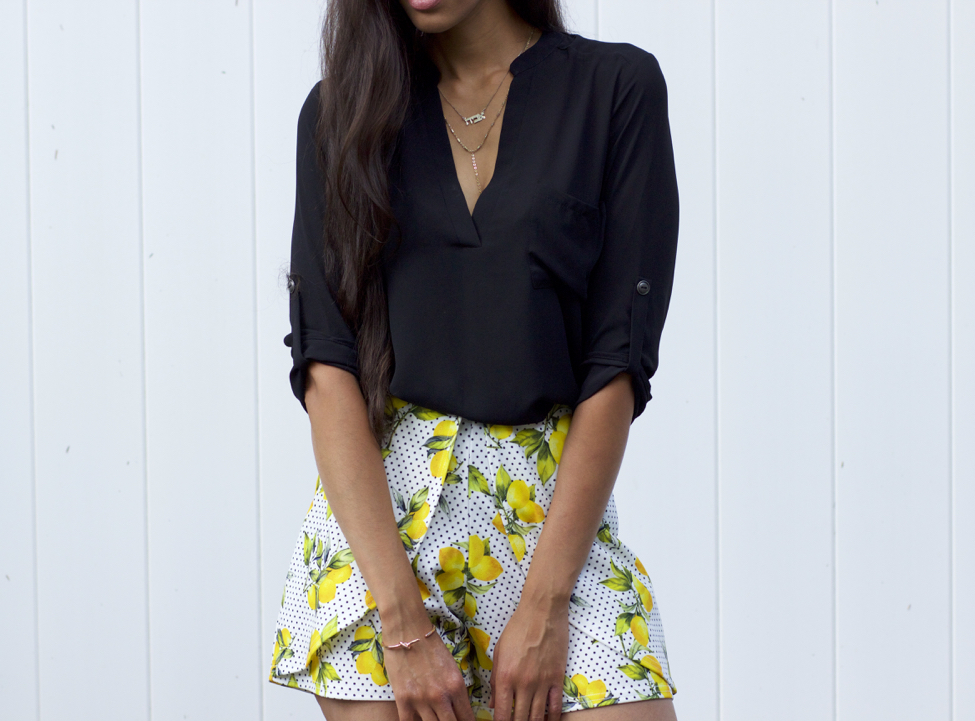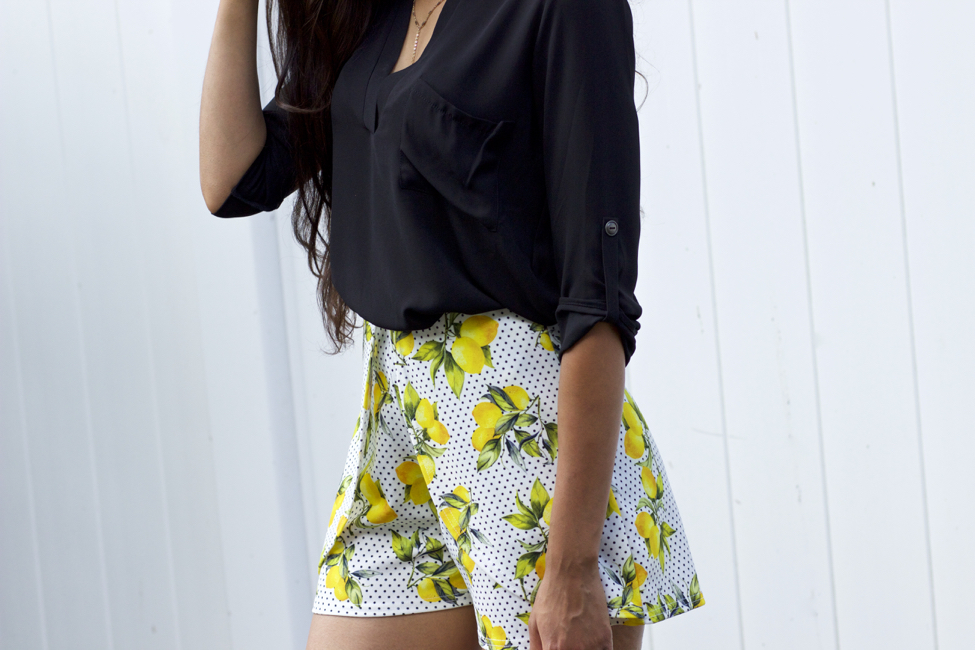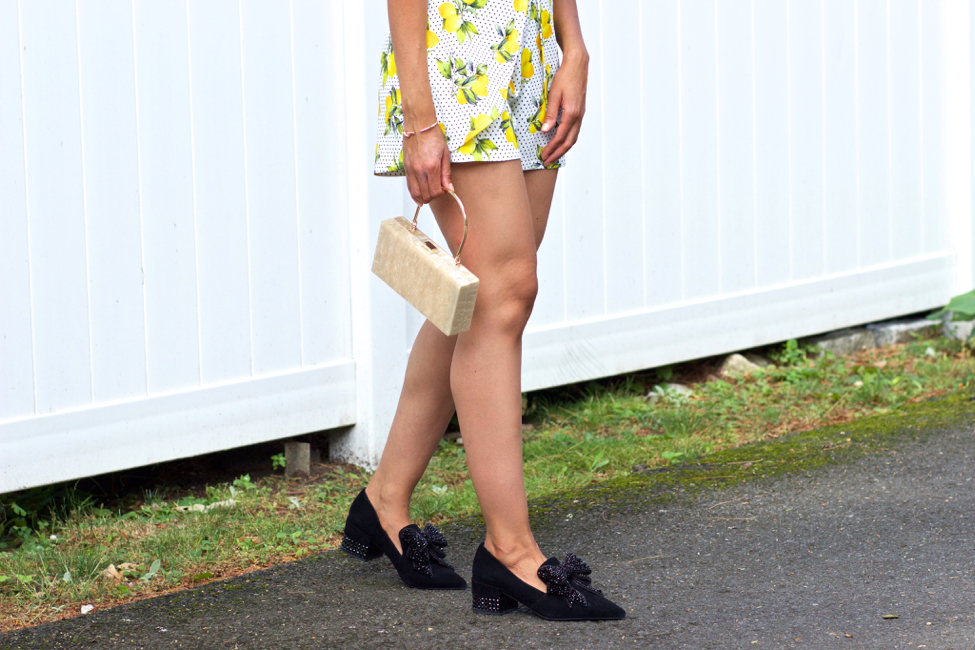 TOP | SHORTS: similar style here | SHOES | CLUTCH
---
---
Happy mid-week friends!
Do you have anything in your closet you look forward to wearing come summer? I certainly do and one of those pieces for me are these lemon printed shorts. I've featured them a couple of times on the blog; in a quirkier way with a pattern mix here and in a quite similar way here. Out of the three ways I've styled them, I'd have to say that today's outfit is my favorite (which one is yours?).
I mean, give me any reason to wear these shoes and I'll gladly wear them. I felt they'd look different with the shorts, since they're quite glam and sophisticated, while the shorts are more playful, creating a nice and unique contrast.
If you're working with a piece like this that has more of a quirky, fun feel to it, the key to polishing it off is to pair it with solid colored pieces that have a dressier look and feel. The tunic is flowy and more serious in tone because it has rolled sleeves and a front pocket and though the shoes have the embellished bow, the suede and all black details make them more sophisticated. Suede pumps in a neutral color would create the same effect.
I hope you enjoyed today's post and let me know if there's a particular piece in your closet you love to wear during the summer months!