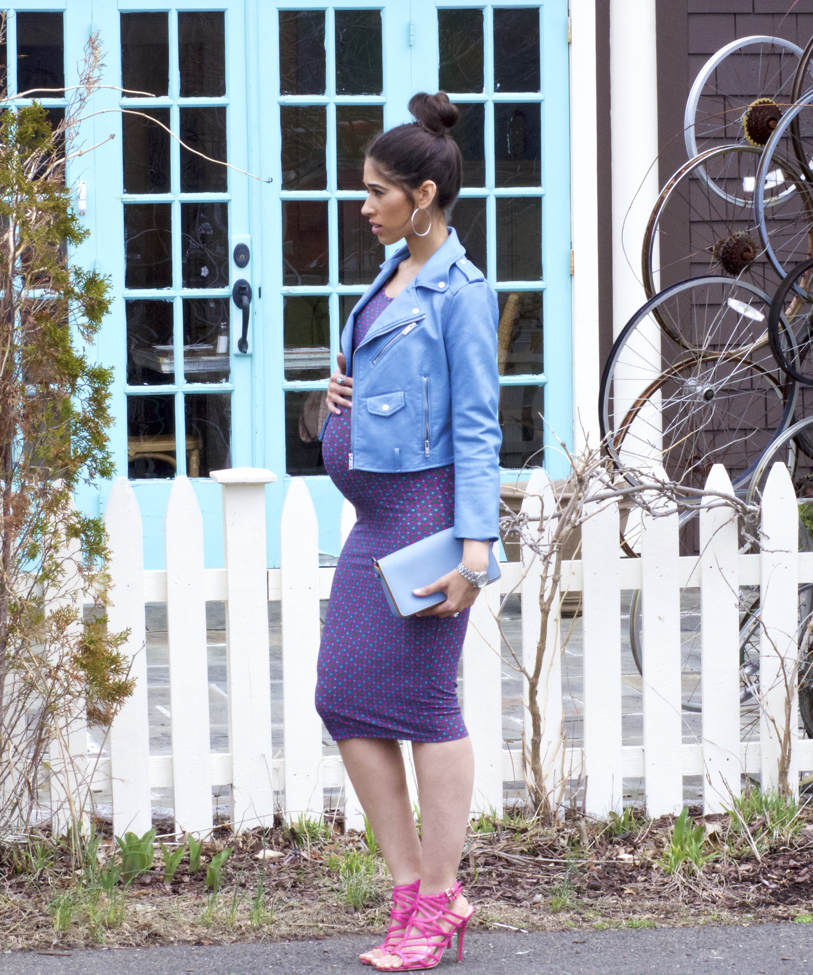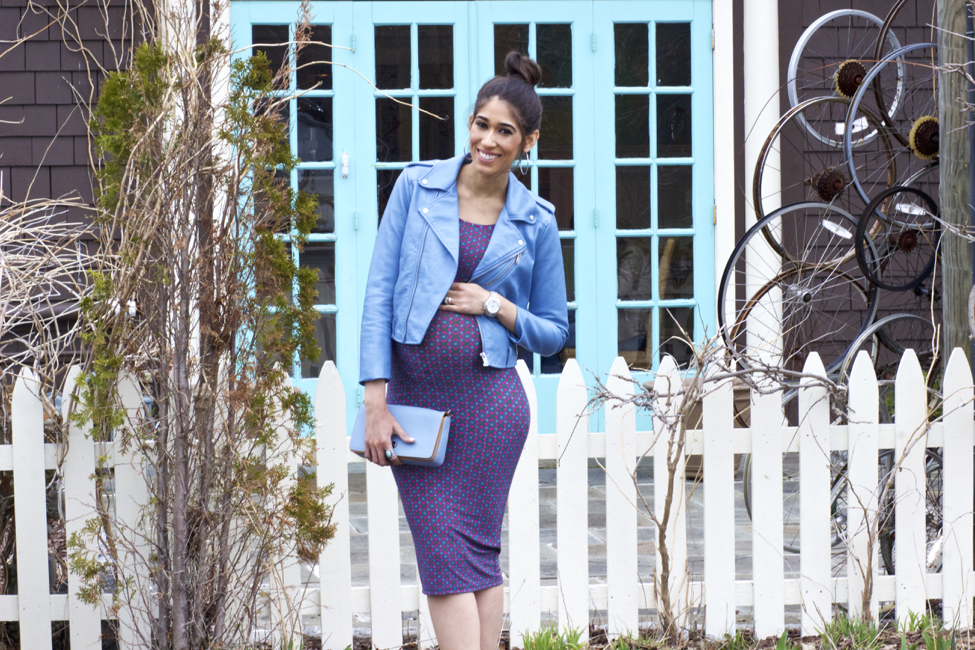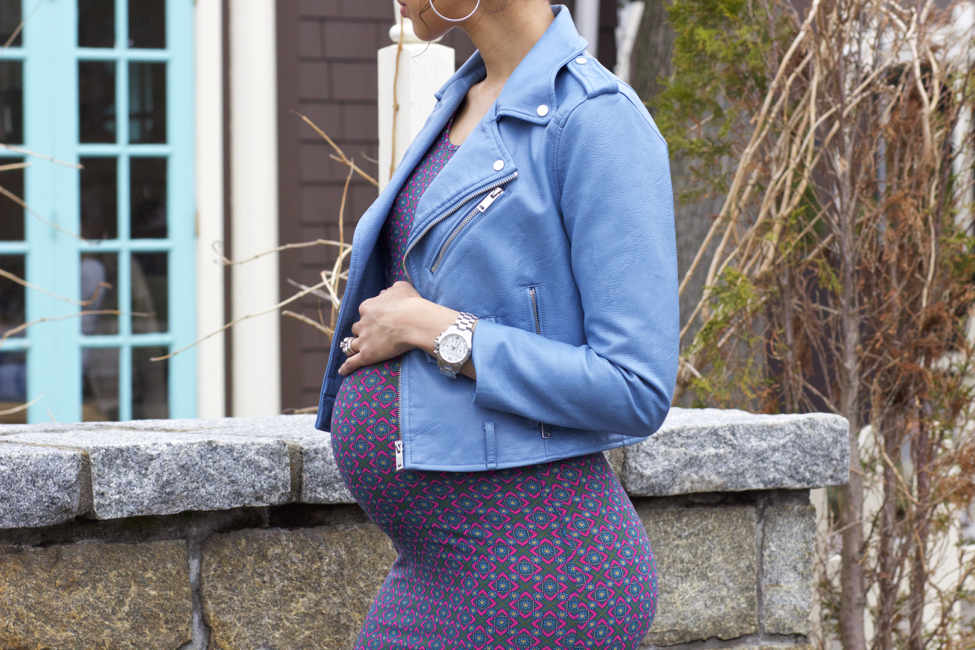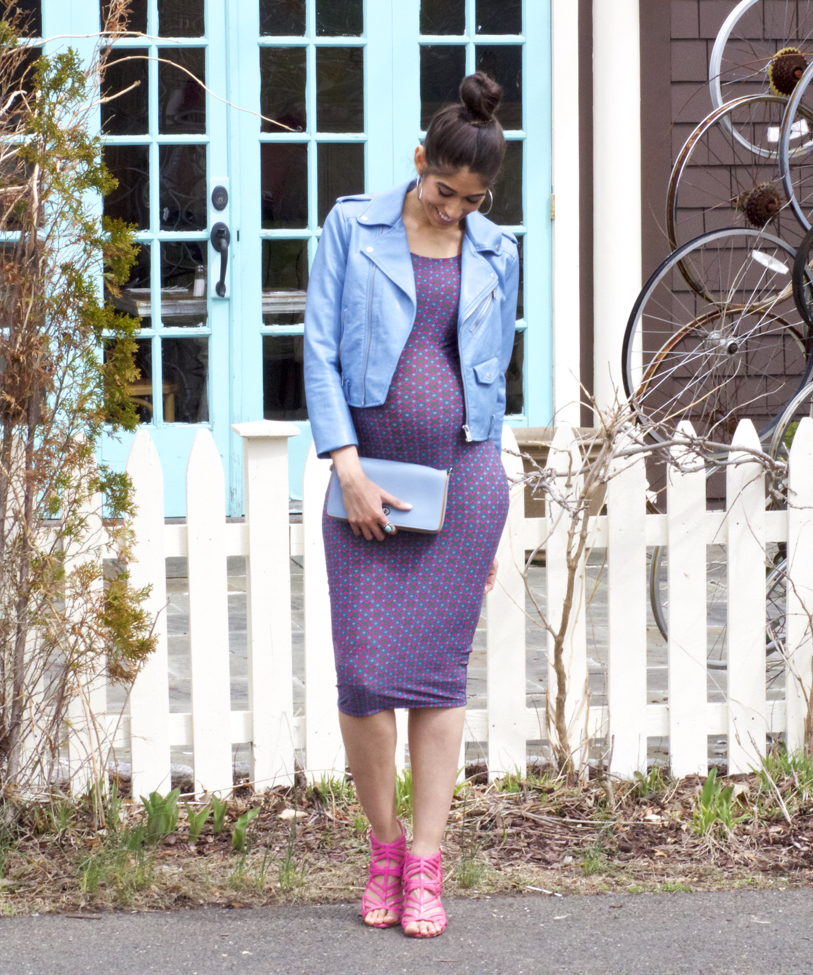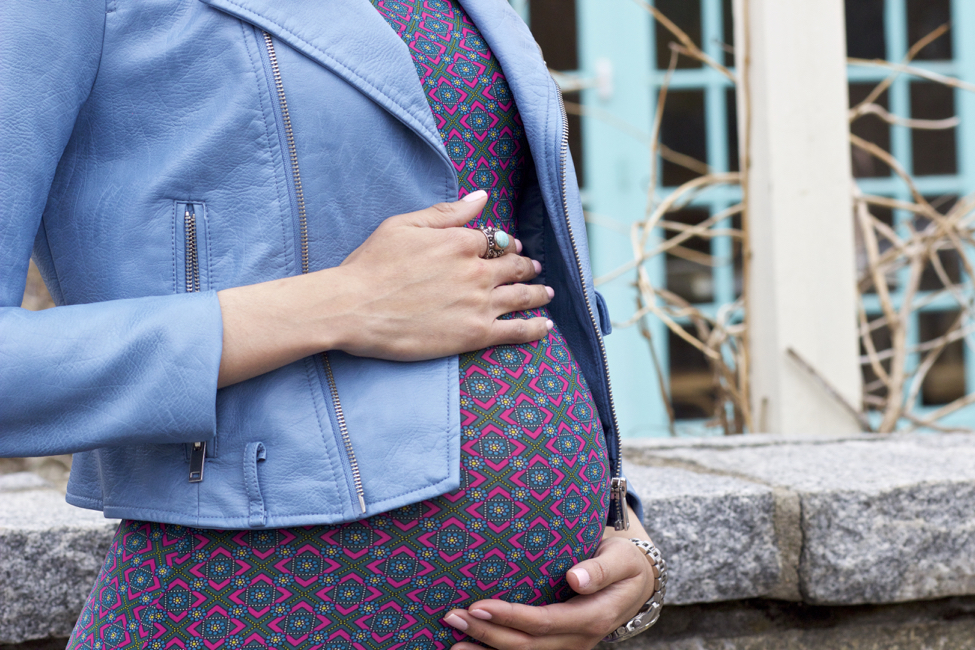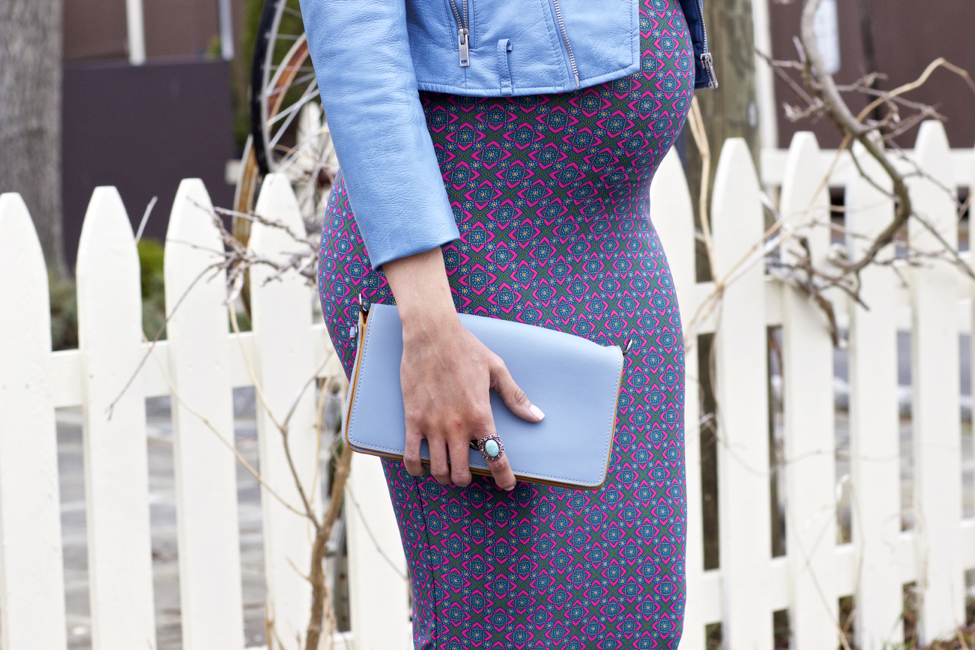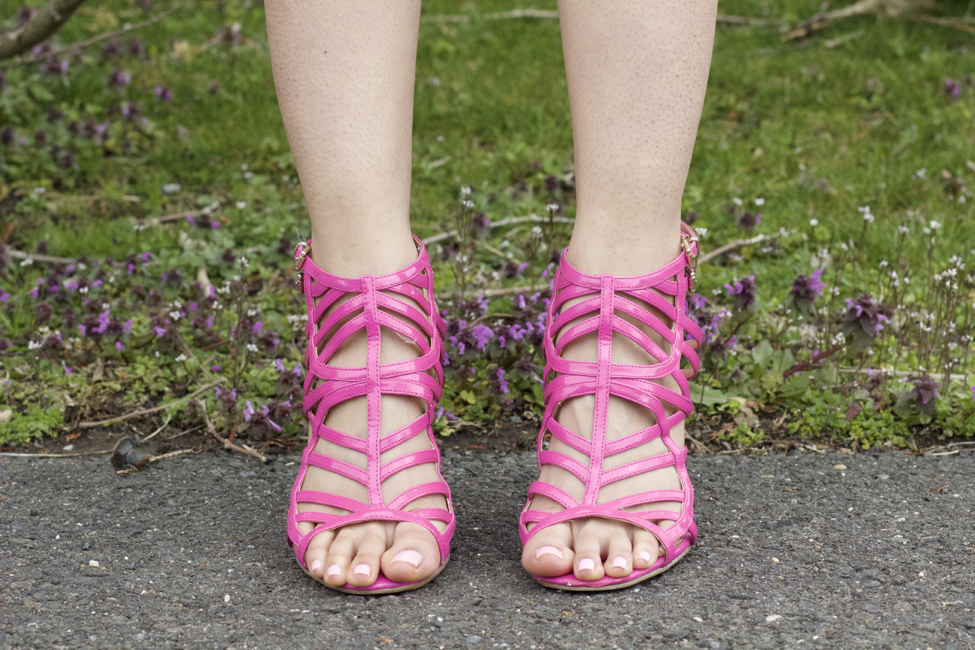 Jacket: Zara (similar) | Dress: Similar | Watch: Michael Kors | Ring: Similar | Bag: Coach c/o | Sandals: Similar
Happy Monday my sweet friends!
I hope you all had a great weekend, did you do anything fun?! It was so beautiful out the entire weekend and I couldn't happier about it. Spring and fall are my two favorite seasons, but mainly spring. It's a time of new beginnings with all the trees and flowers blossoming and birds chirping, so peaceful. I actually feel New Years should be during this time of year for that reason. I mean, who's really all that inspired to tackle on the issues of life and bad habits when you're surrounded by death and bone cold temperatures?! Lol!
With the official start of this season, though it technically started weeks ago, it's just now beginning to warm up here in Connecticut, I'm so excited about wearing dresses! I've never really been much of a dress kinda girl, until becoming pregnant. Thankfully, due to fortunate timing, I haven't really experienced much challenges with working with my current wardrobe. The challenge typically arrises towards the end of the pregnancy, which I'm actually approaching. You guys, I'm 7mths pregnant, can you believe that?
As you can see, baby girl is growing, this bump is getting BIG! I absolutely LOVE the way bumps look in dresses, either fitted body cons, as I'm wearing today, or maxi styles. I feel like they show them off in such a cute way and with the body con, it can really showcase your feminine curves, making you feel all the more confident in your challenging body that's housing a growing human. I must admit, though, I'm really picky when it comes to maxi dresses and I don't know why, lol. They're just one of those pieces that I'm extremely particular about, which is why I only have a whooping 3 in my wardrobe. I'm looking to expand my collection because at this point I have no choice and I can't say I mind it.
Getting back to body con styles, some may feel they can be a bit too sexy and understandably so because they're fitted and not everyone likes to broadcast their curves, I totally get it, haha. This doesn't 'mean you have to write them off entirely though! Since spring isn't the hottest season, it does permit for the use of light leather, denim jackets and cardigans. Try pairing your fitted dress with any of those outerwear options to help tone down the sexy vibe the fitted dress can have. Obviously, for full-complete coverage in the back, I'd suggest a duster cardi or trench, so very chic!
Is there a particular style of clothing YOU look forward to wearing the most come spring?! Thanks so much for stopping by my dear friends; I hope you have a wonderful week ahead!

XO,