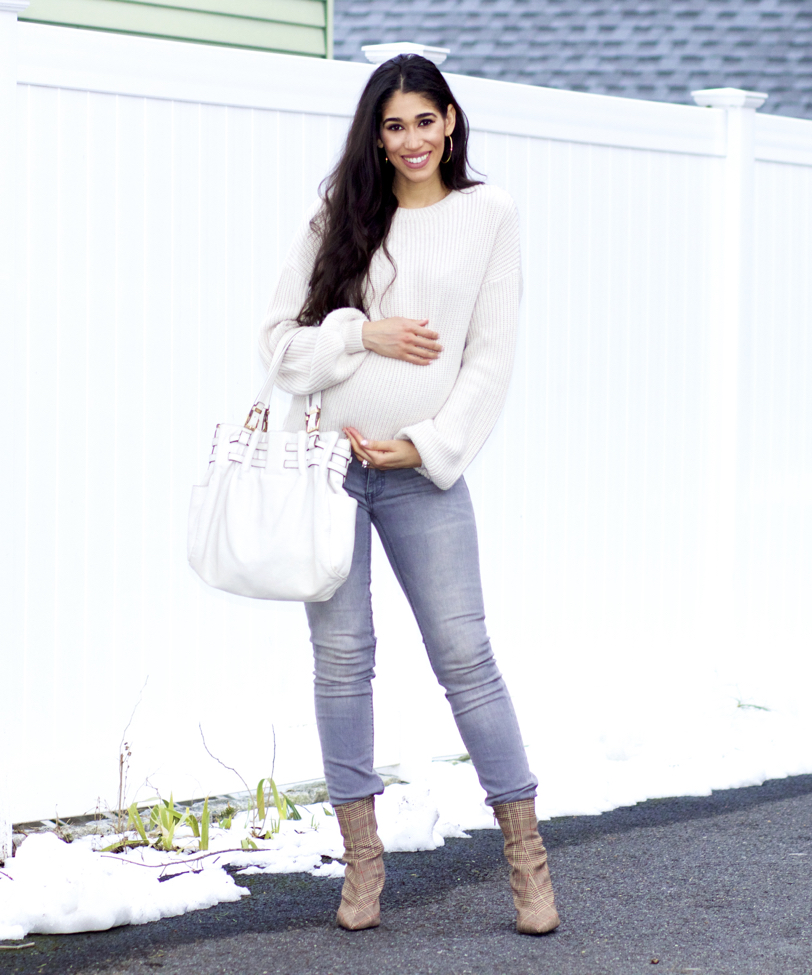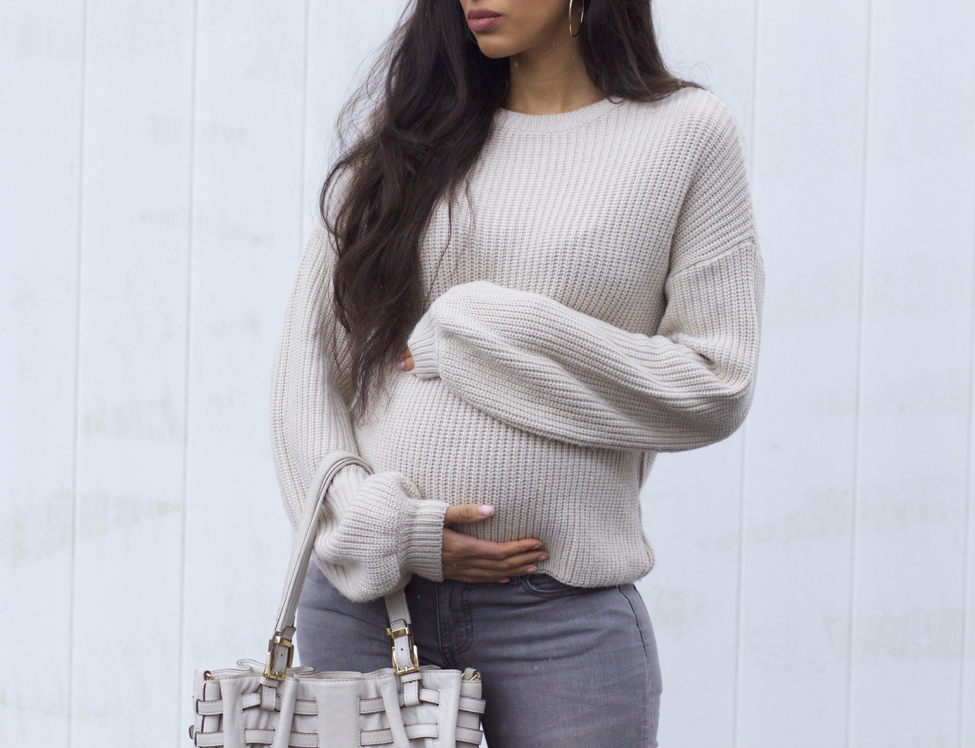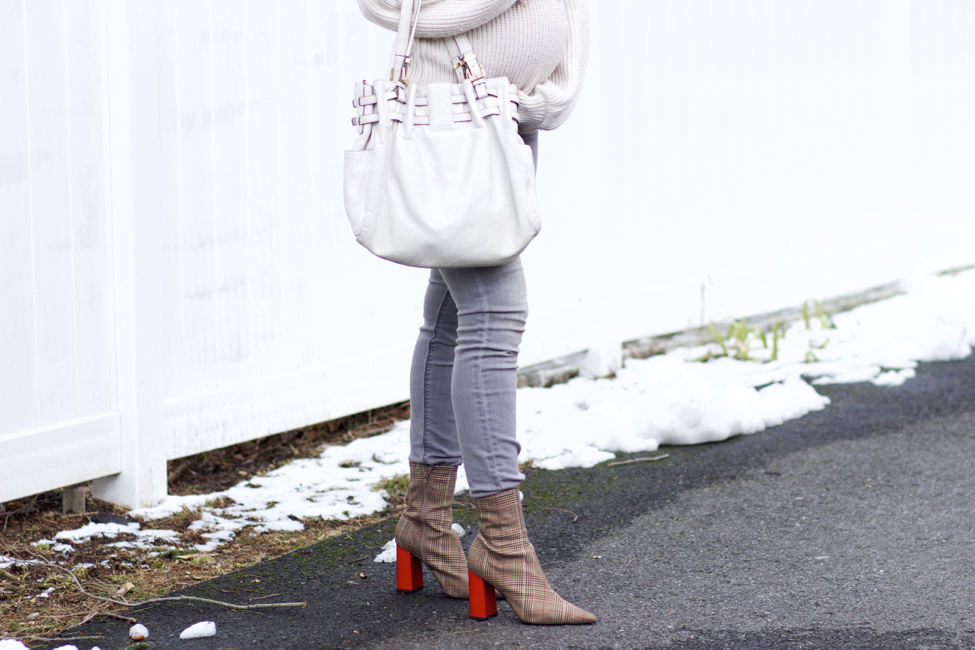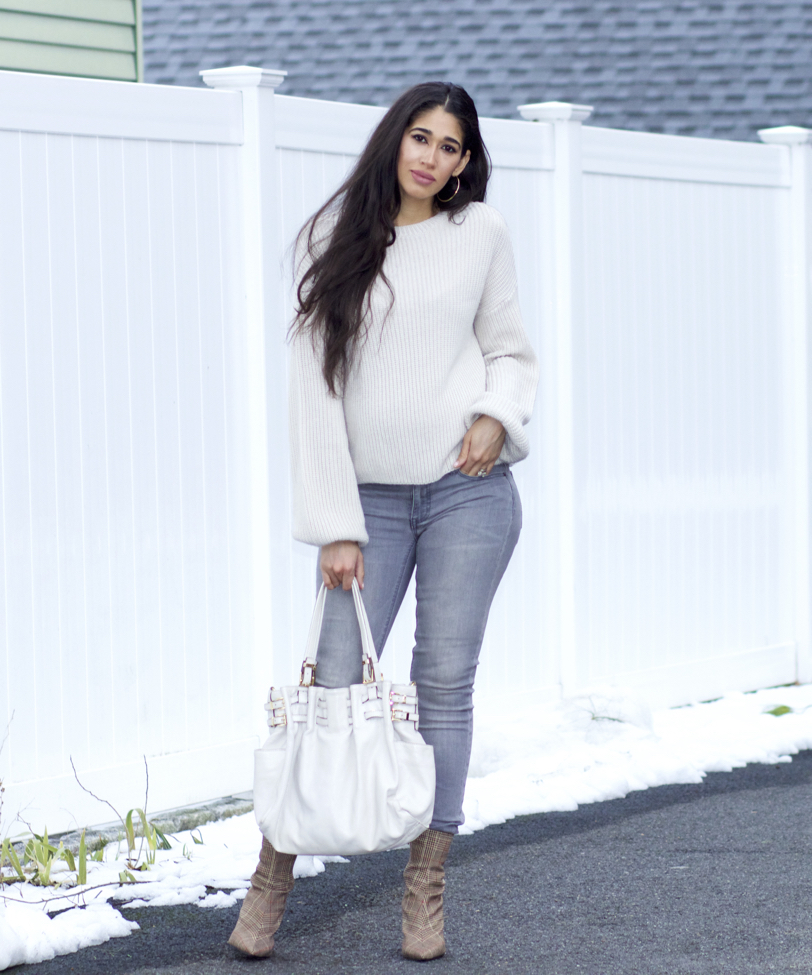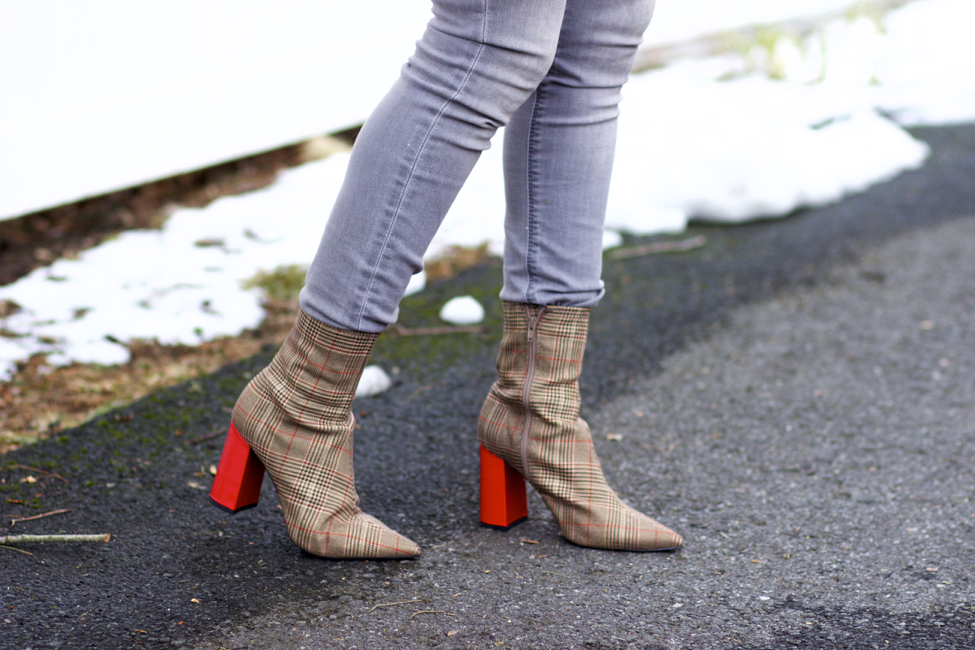 SWEATER: Similar | JEANS: Similar | BOOTS | BAG: Similar
---
---
Happy Monday my beautiful friends,
I hope you all had a great weekend! It's been snowing so much lately, typical for March. This is the time of year that I'm just so done with winter. After the first or second snow storm, I'm ready for summer weather. I just don't like feeling detained in the house, you know? There's much more to do when it's nicer, even just going for a walk around the neighborhood excites me, haha. It'll be here soon enough, but I'm desperately waiting.
I know I mentioned in Wednesday's post that I would be posting on Friday, but Aviah woke up with a bit of a purple eye on Thursday and it didn't go away by Friday. Thankfully, after taking her to the doctor, we learned that it was nothing of concern, but it was so random because she hadn't hurt herself the day before.
As you may have noticed, I've been really into neutrals lately. I think it's the colder weather that tends to have me reaching for them more, but I do try to add in some form of color, which these boots are perfect for. They're one of my favorites and I couldn't suggest them enough. They're so comfortable and I adore the pattern and colors with the bold heel. Since the main color is beige (though there are red pin stripes) it allows for you to wear them with many other colors or add a little something special to a monochromatic look. They do come in two solid colors, black or navy, if you're not into patterns. The overall shape and style of the boot is so chic and sophisticated, so either way It'd suggest them!
If you tend to avoid boots that are this length because you feel they make your legs shorter, you can always go monochrome with the rest of your look, which would help to balance it out. I know styling these boots can be tricky, since they sit above the ankle, yet aren't at the calf. Considering that they're pointed toe, you don't have to worry about them making your legs appearing notably shorter or fuller.
I hope you like today's outfit and feel inspired to recreate it in your own way. Thanks for stopping by and having patience with me as I catch up and get back into the groove of posting and commenting. Have a wonderful week ahead, my friends!